In collaboration with Hotel Gió. 
Staycation at Hotel Giò in Stockholm
It has opened a new hotel in Stockholm, Hotel Giò and is part of Best Western Hotels & Resorts such as the BW Signature Collection by Best Western. Hotel Giò is located at Råsundavägen 1 in Solna, directly adjacent to Hagaparken with only a walkway in between, which made me want a "staycation" here, ie a luxurious night in a hotel in my own hometown.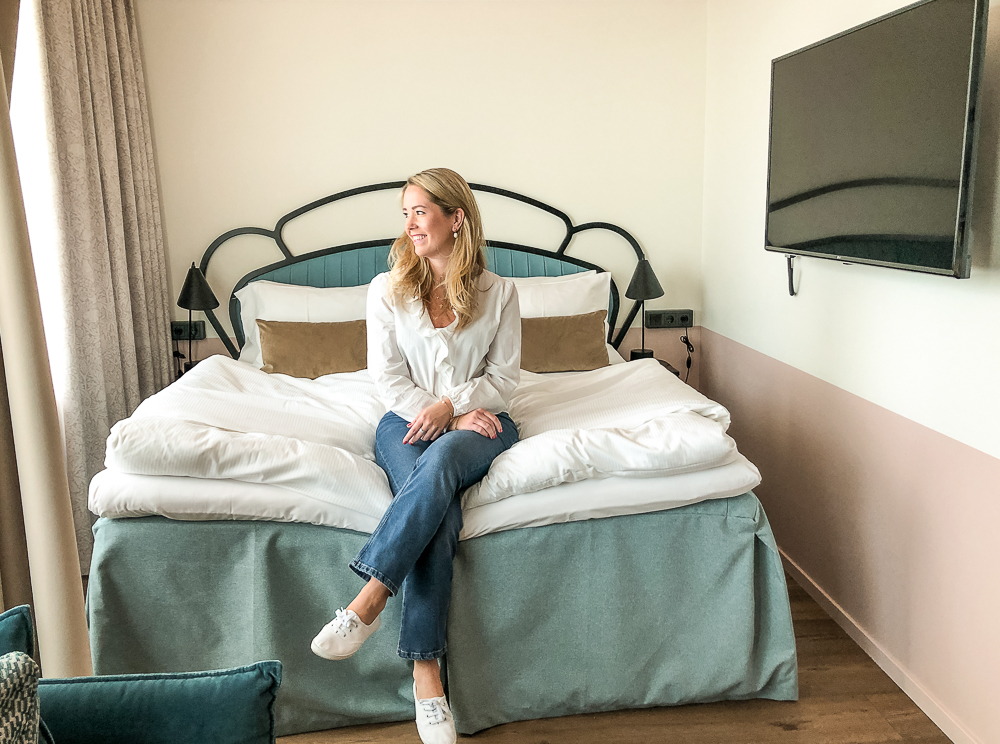 Hotel Giò
The hotel has received its original inspiration from the architect and designer Giò Ponti's contemporary Pirelli House in Milan and Hotel Giò spins on this with the typical stairs, artworks and doors. The entire hotel's interior is inspired by Italian fifties, and also offer a gym and a living room as well as a welcoming bar and restaurant called Mama Giò.

Reception, Living Room & Dining Room
You are welcomed into a very cozy hotel and you feel the 50s feeling right when you step in here. Behind the reception is the hotel bar and dining room where you can have dinner and breakfast. Next to the lifts that take you to the room there is also a large lounge area called the "Living Room" which is a large living room and incredibly well decorated! For those wishing to exercise, the hotel has its gym one floor downstairs from the reception.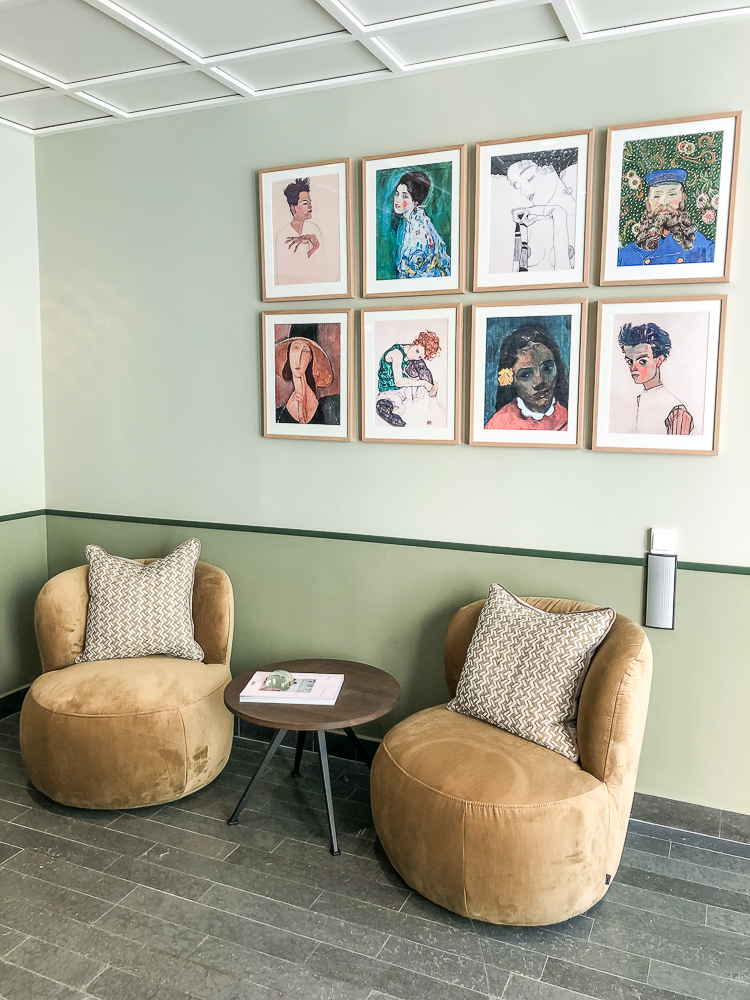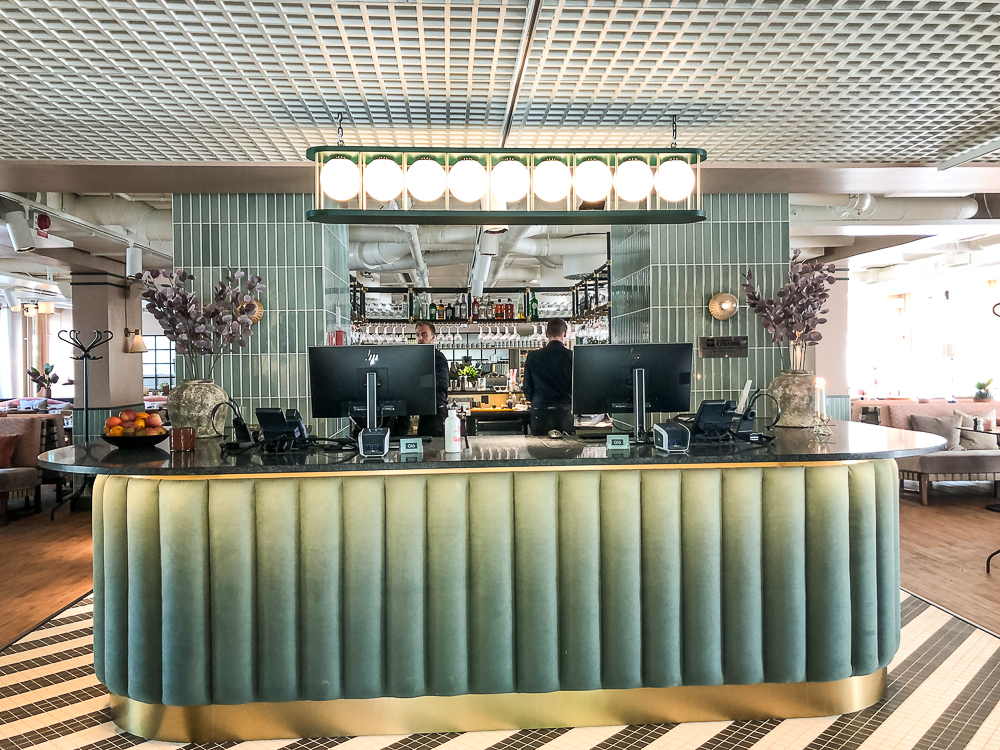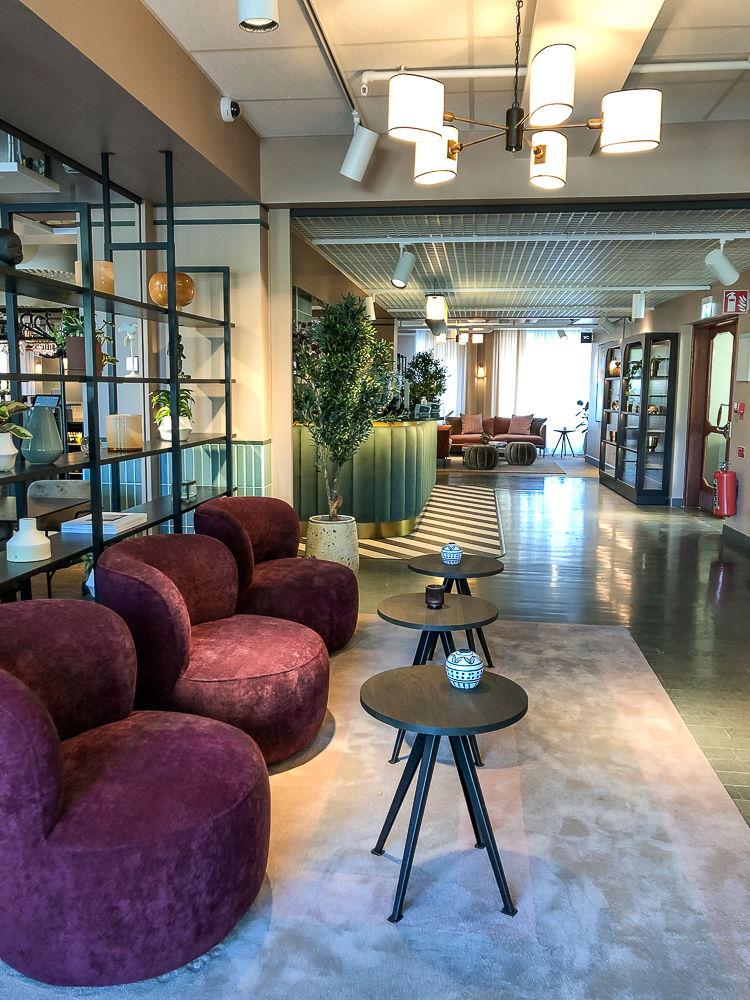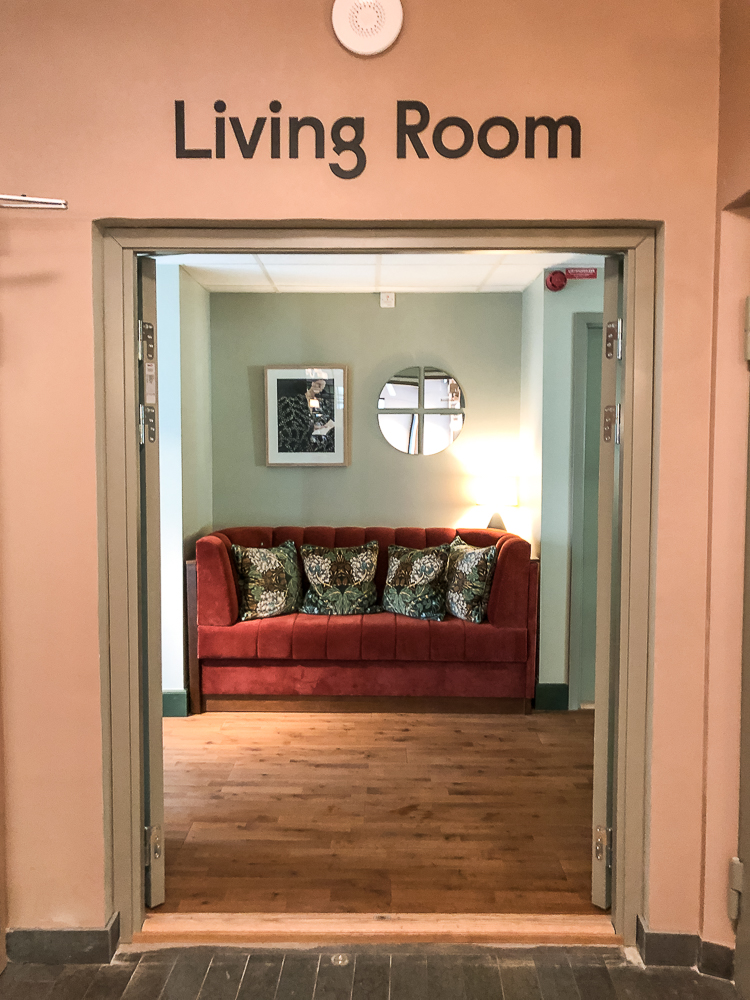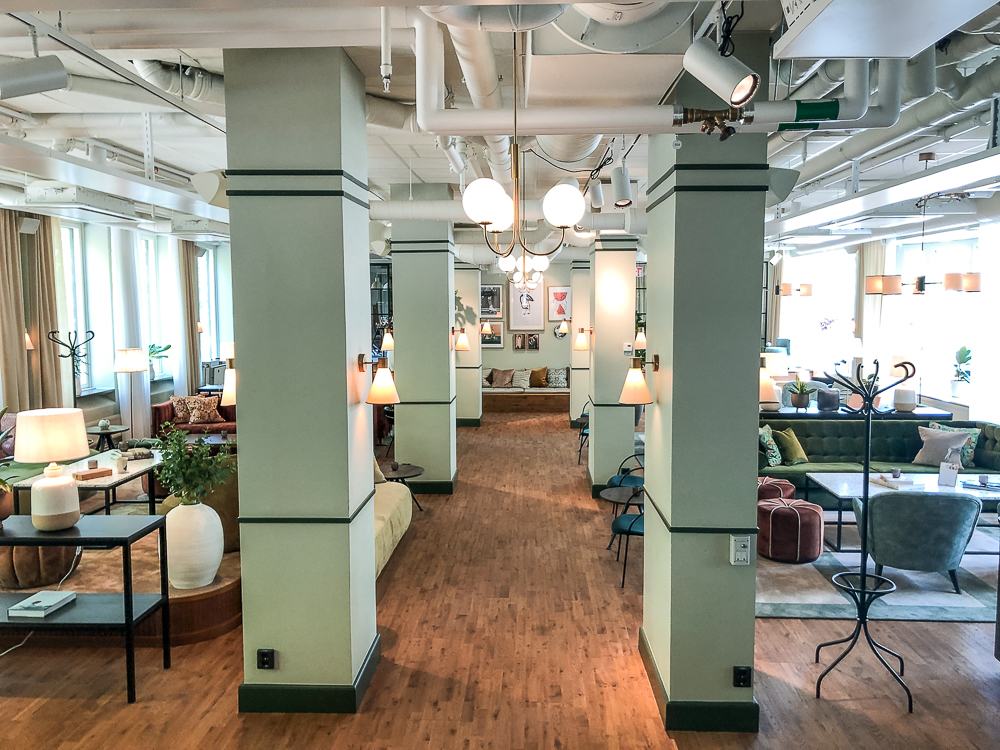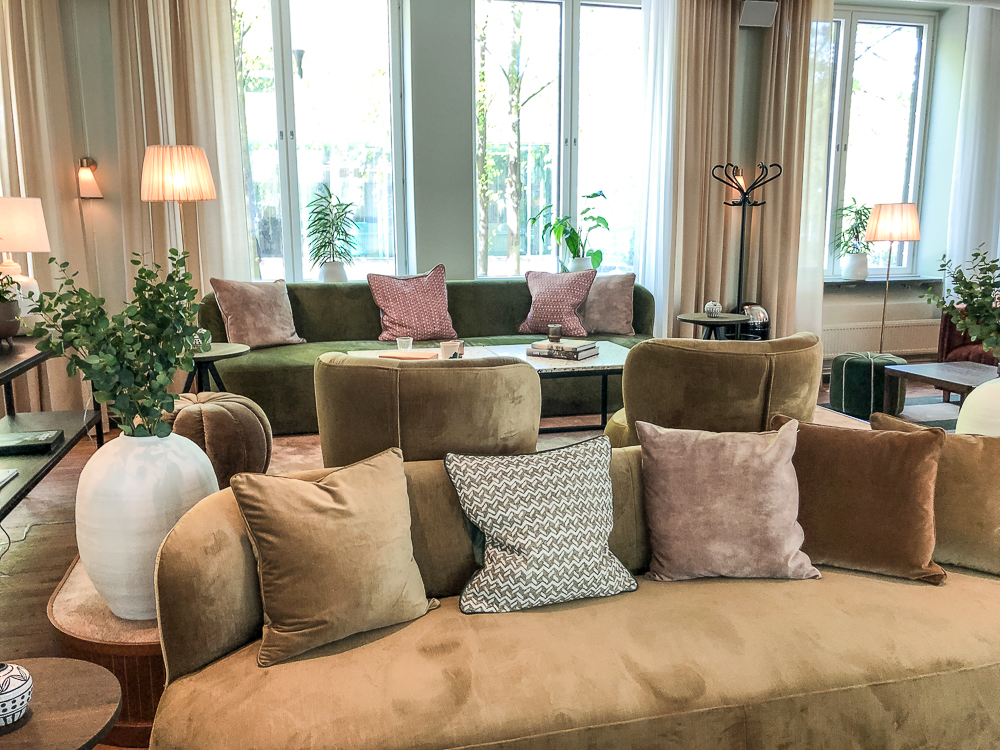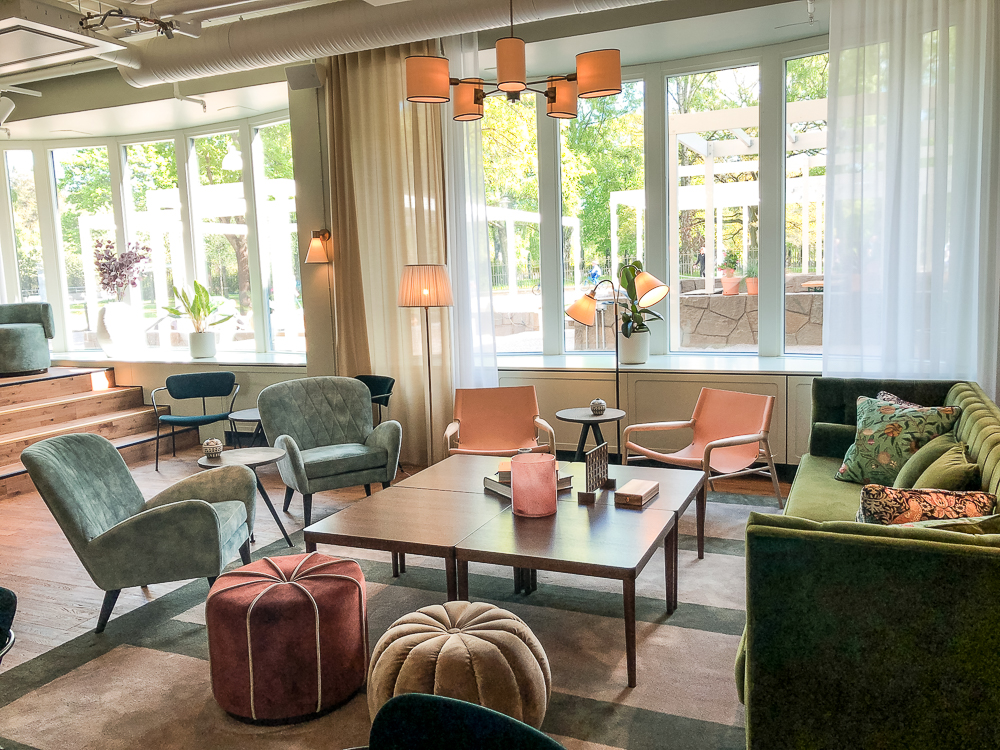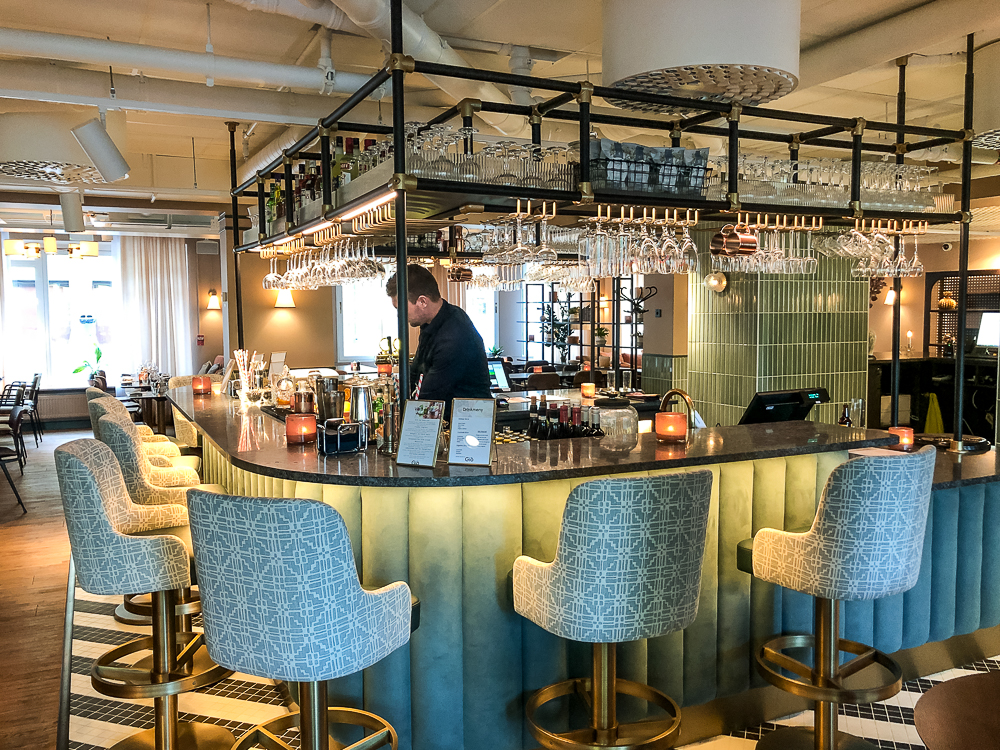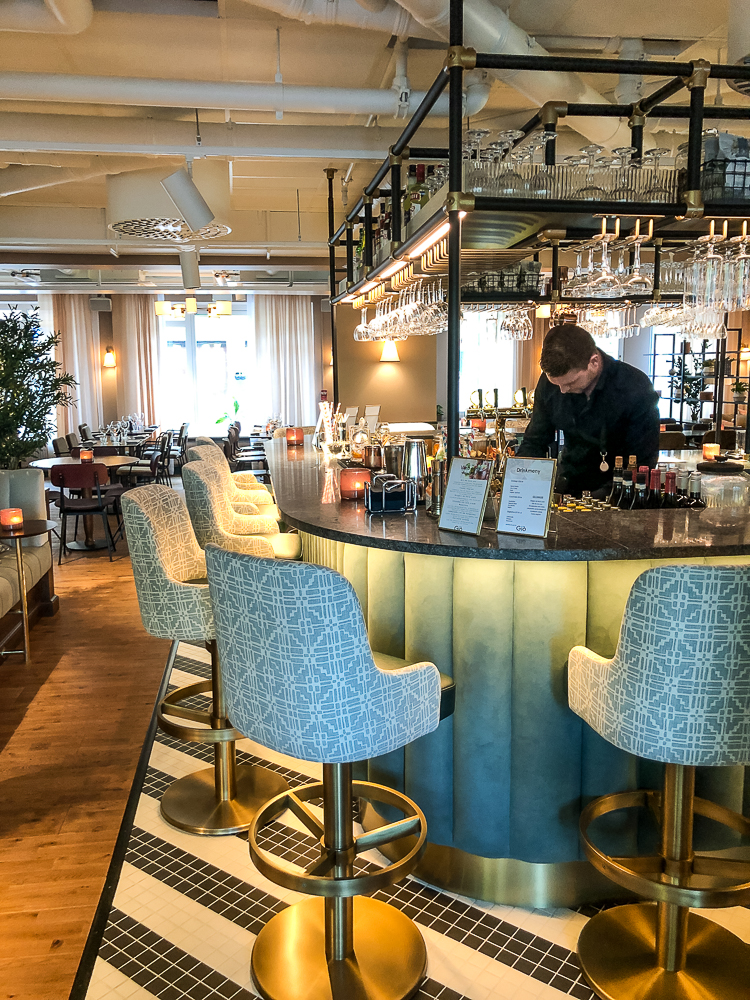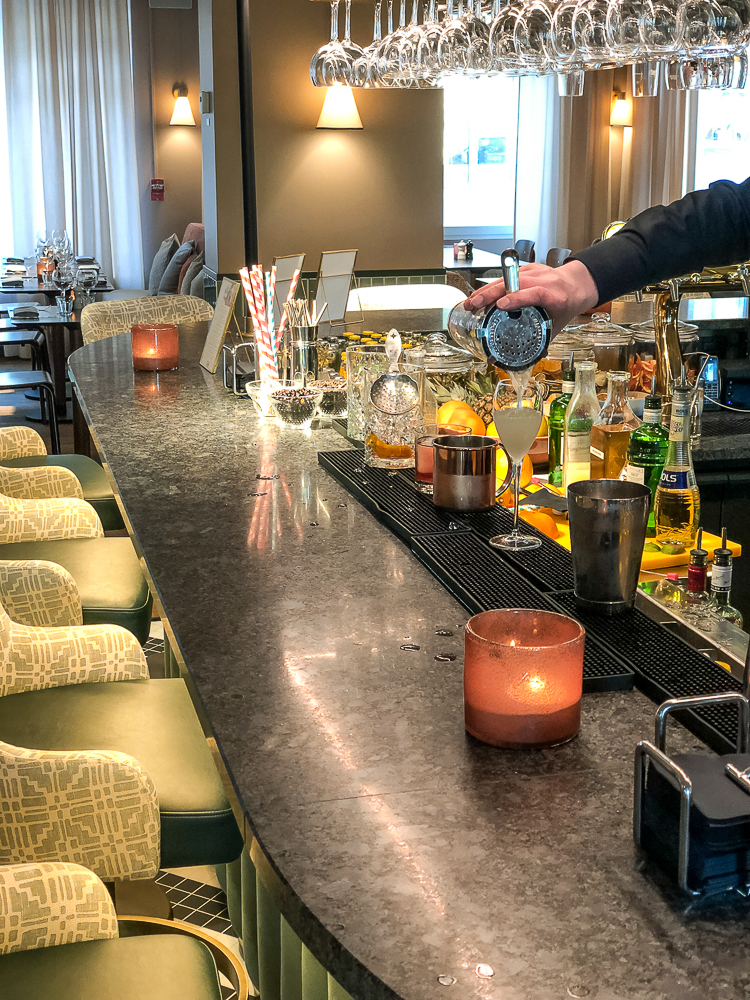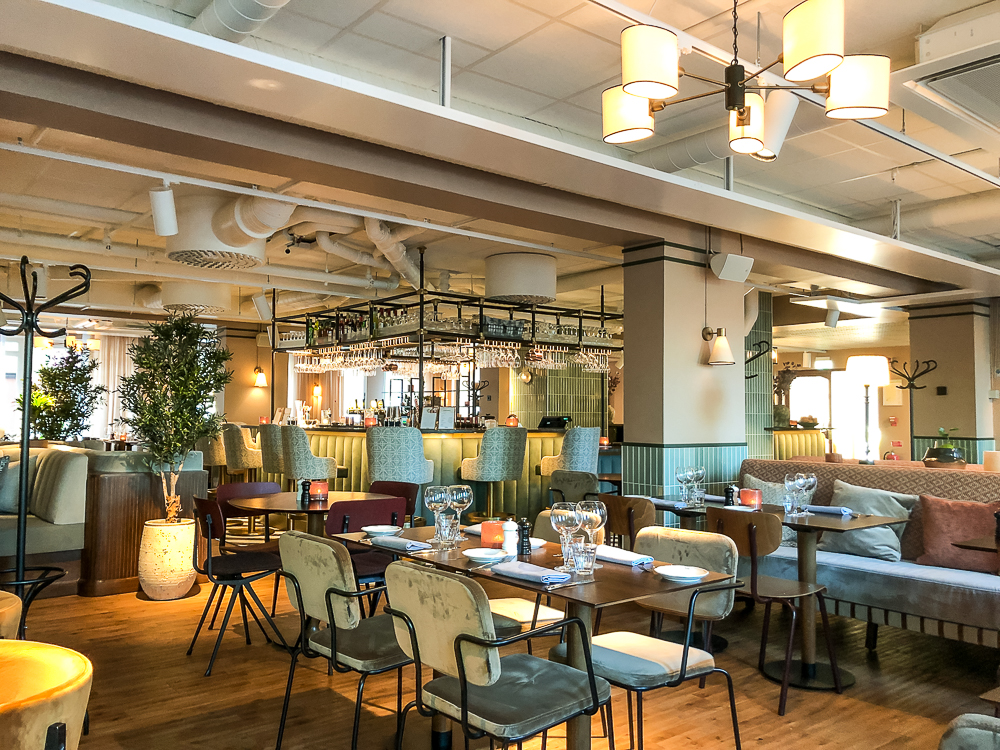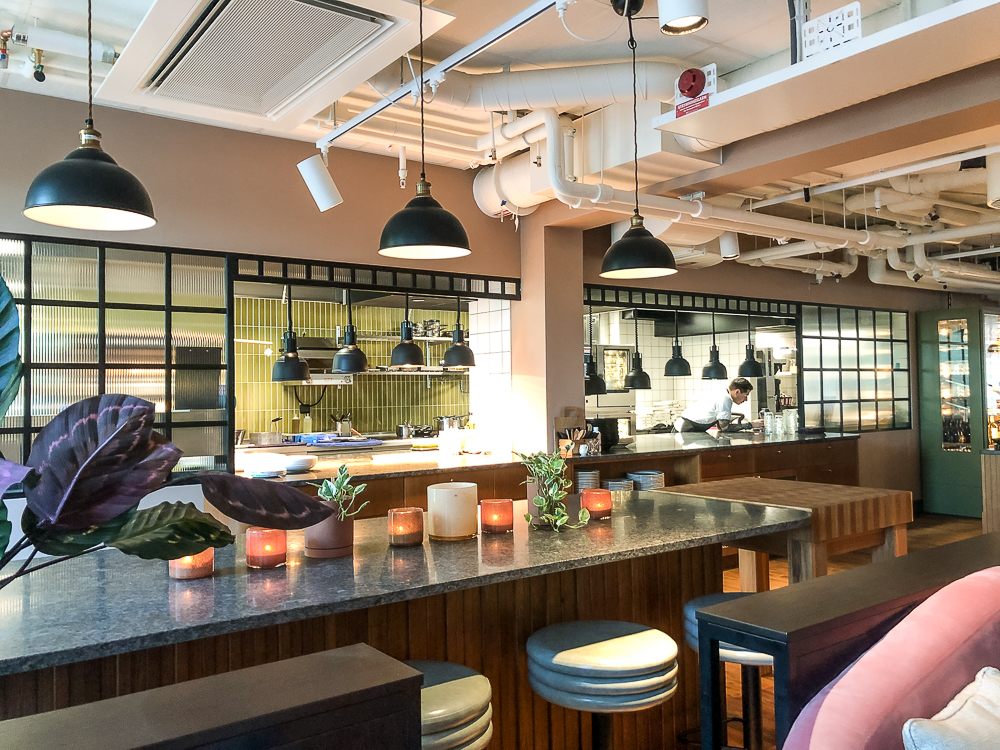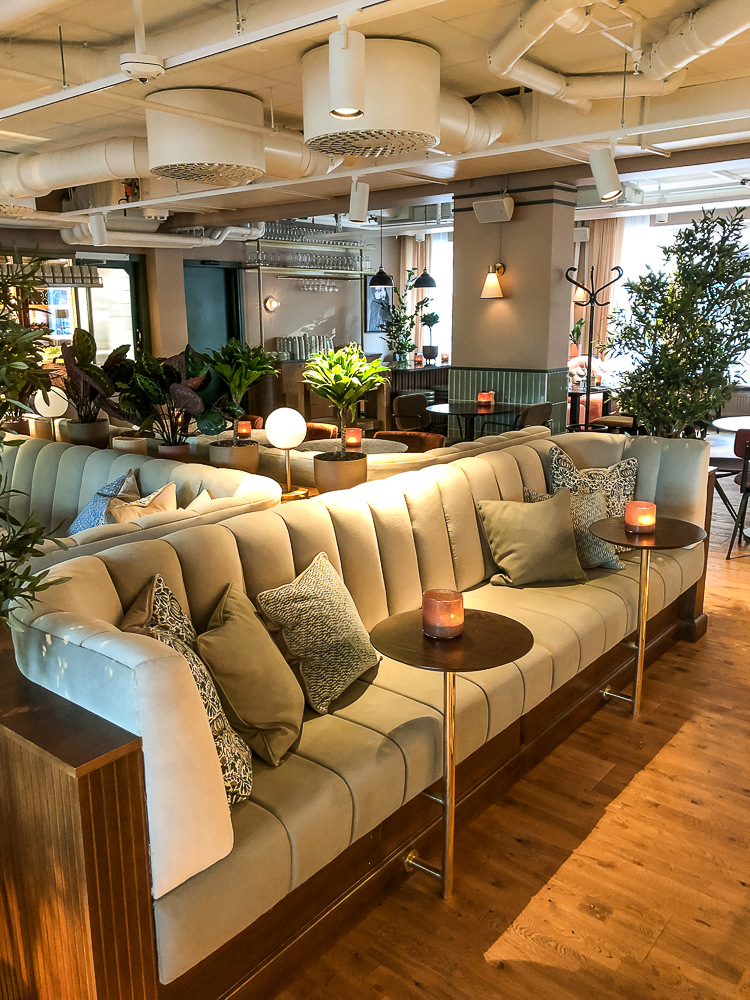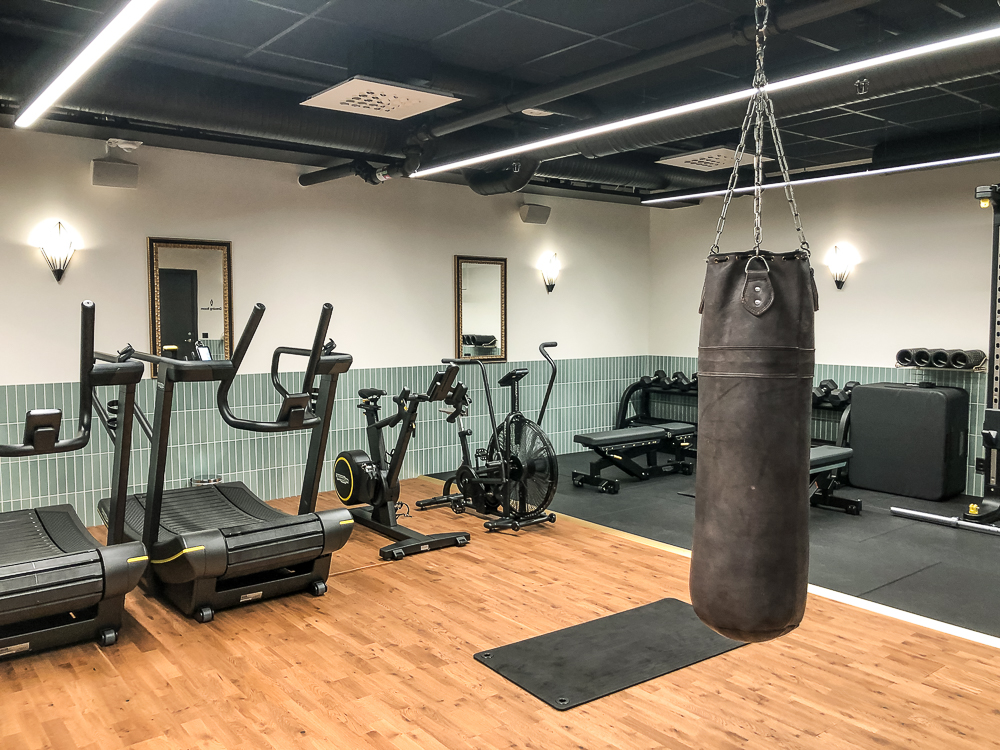 The rooms at Hotel Giò
There are 8 different room types at Hotel Giò and I stayed in room 906 which is their studio where you can stay up to four people with their own equipped kitchenette with a sofa which is a double sofa bed. In the rooms that are inspired by the feel of Italian fifties, there are also a desk, dining table and everything else you need for a comfortable hotel stay, such as TV, fridge, wardrobe, ironing board and hair dryer. The room also had a safe box in the closet and free wi-fi is included.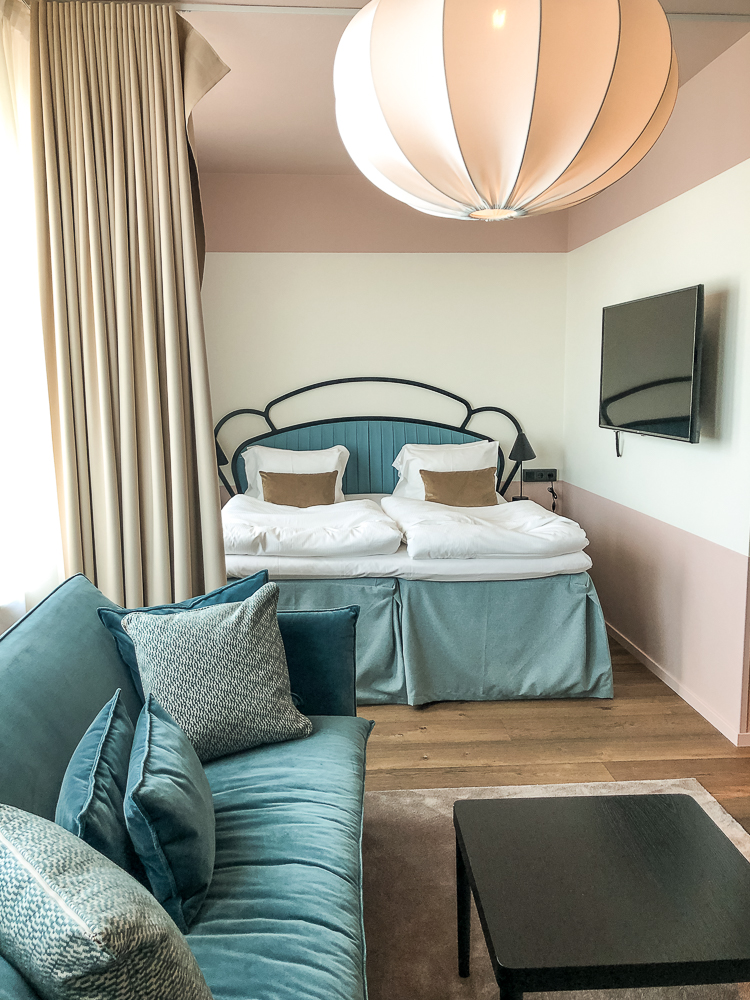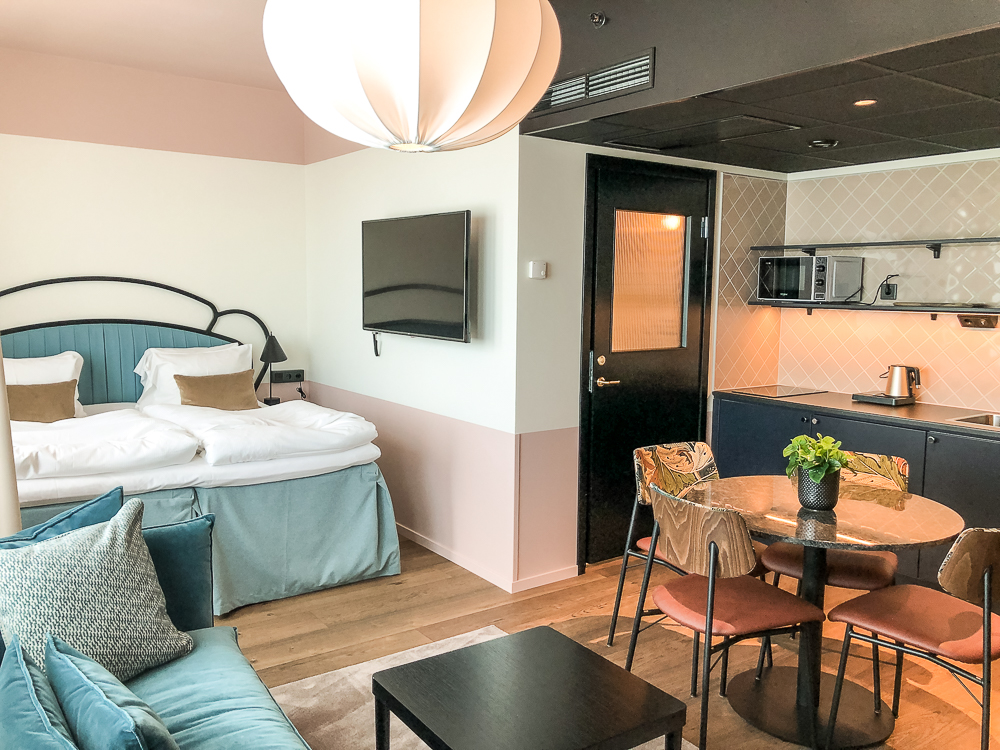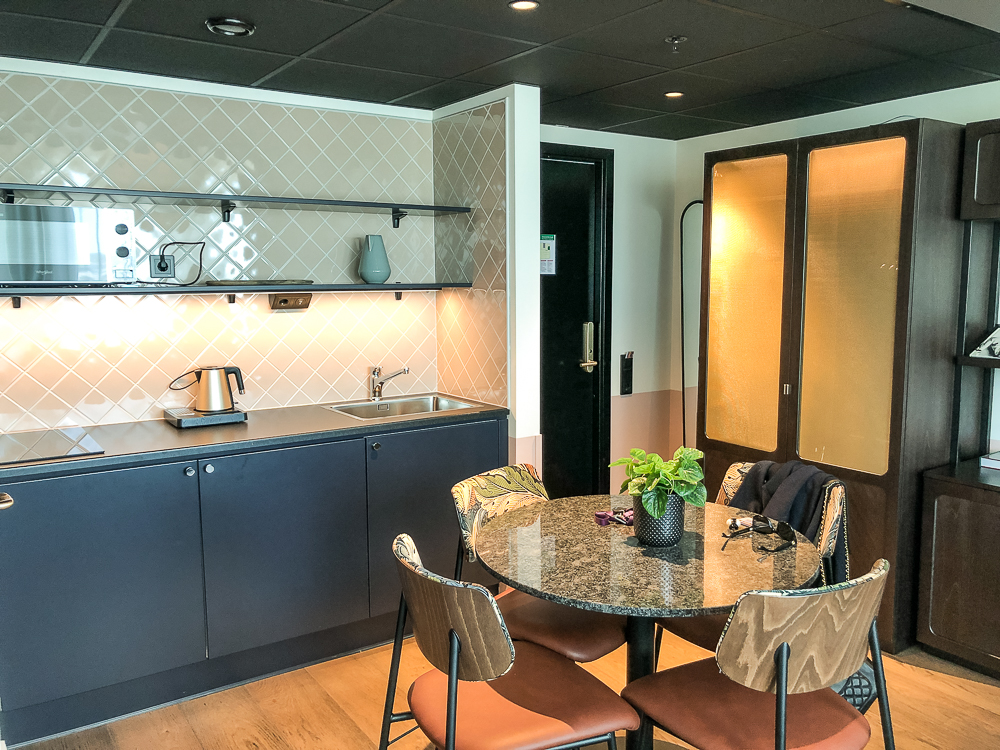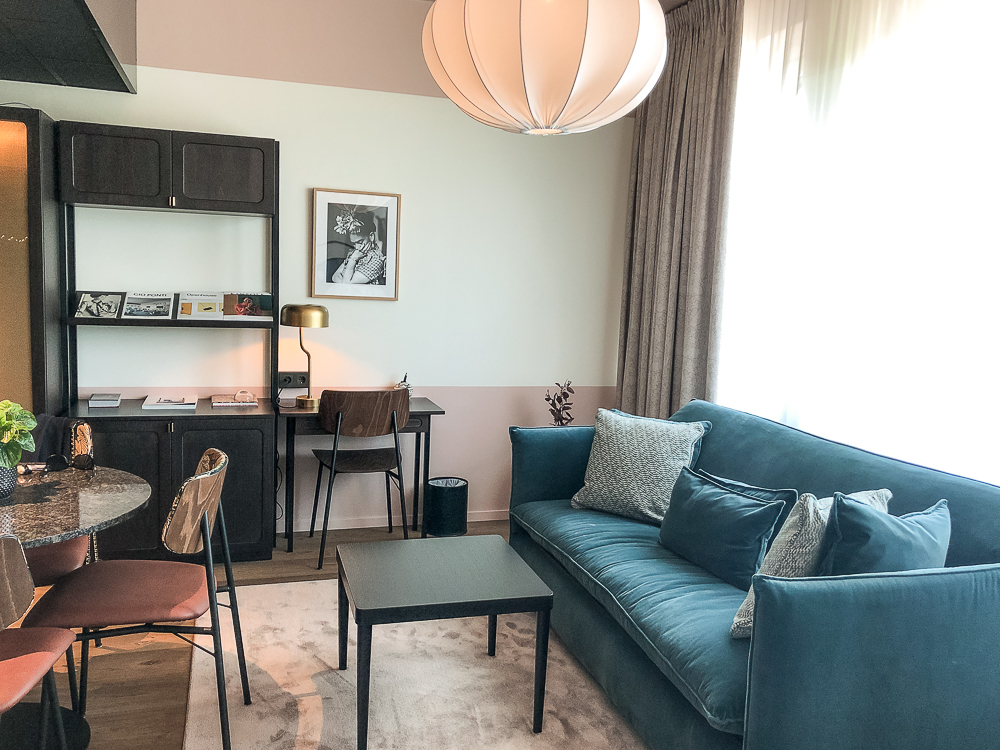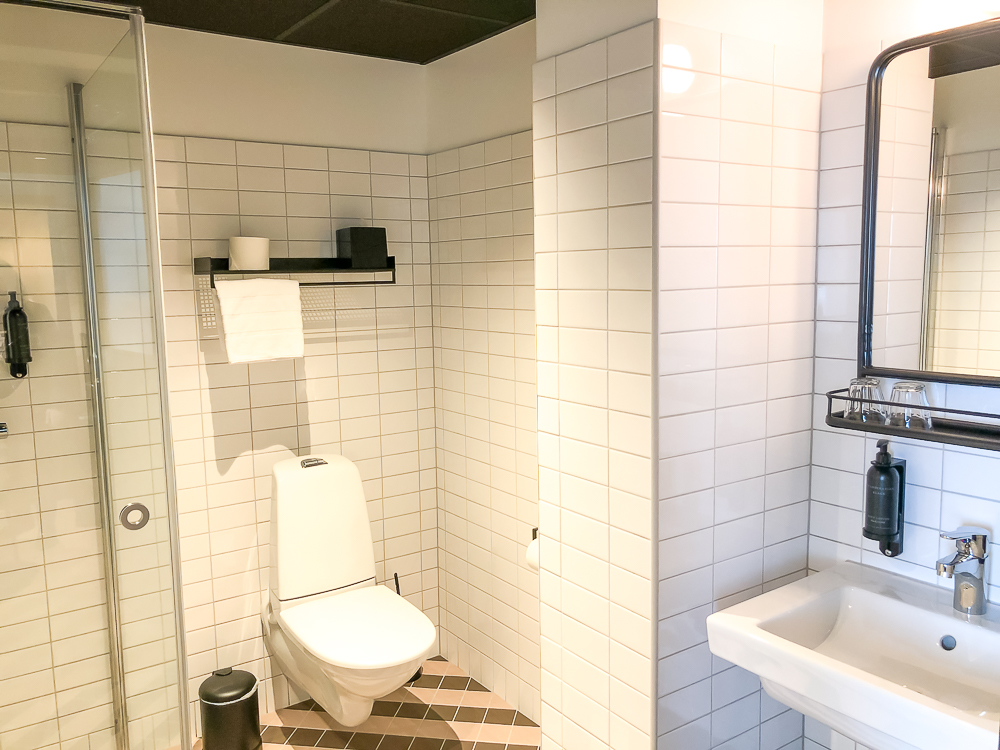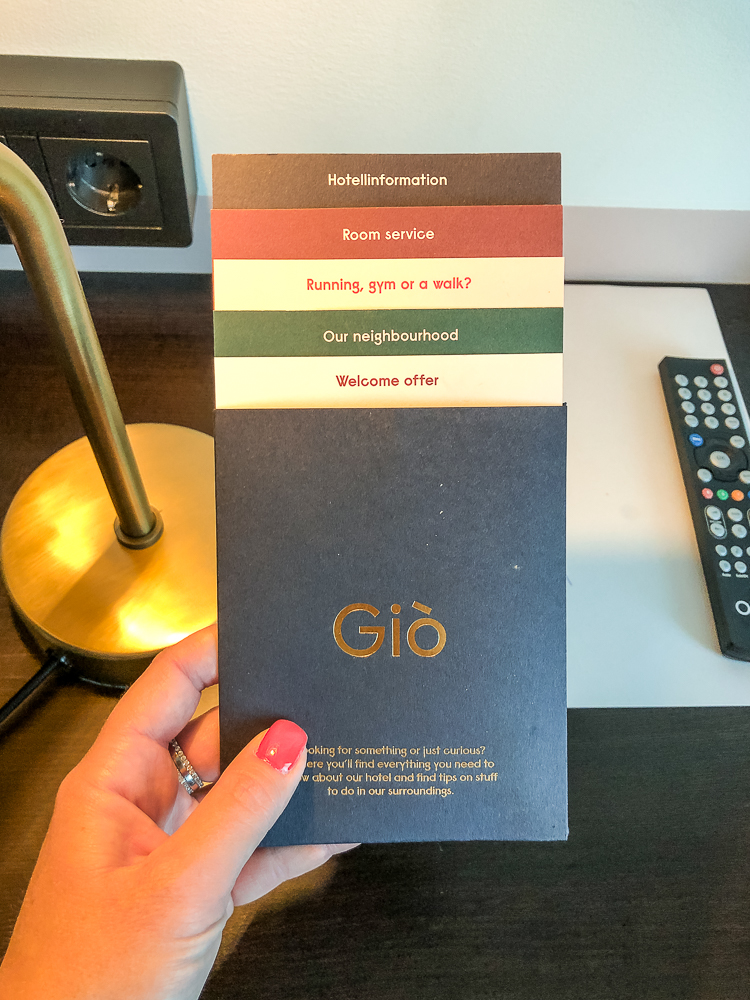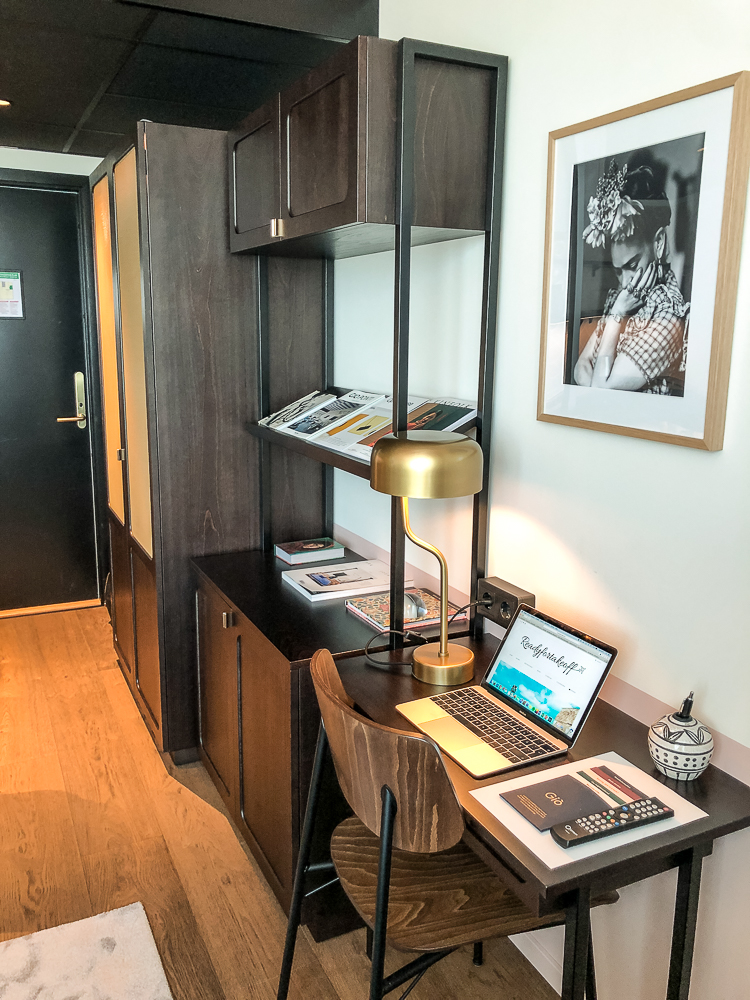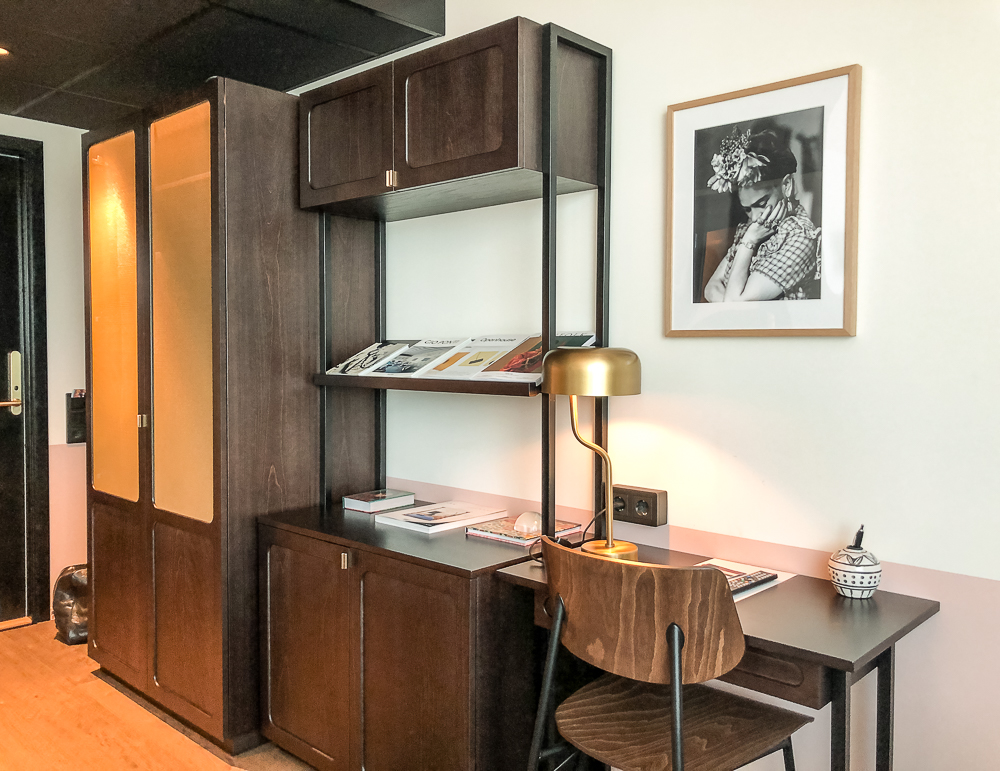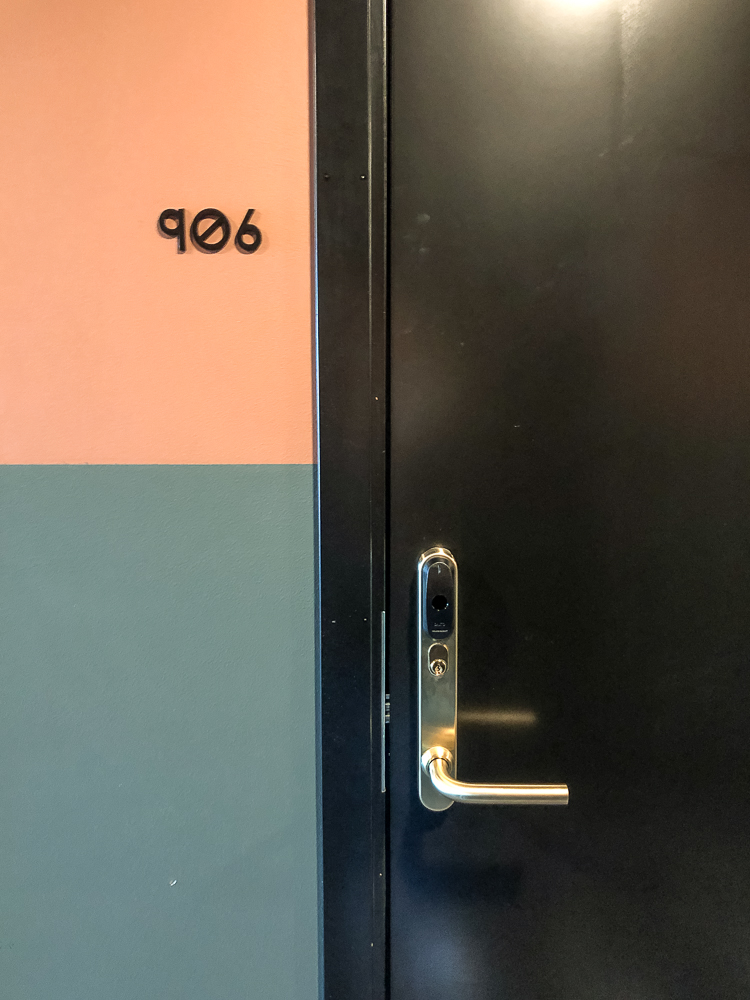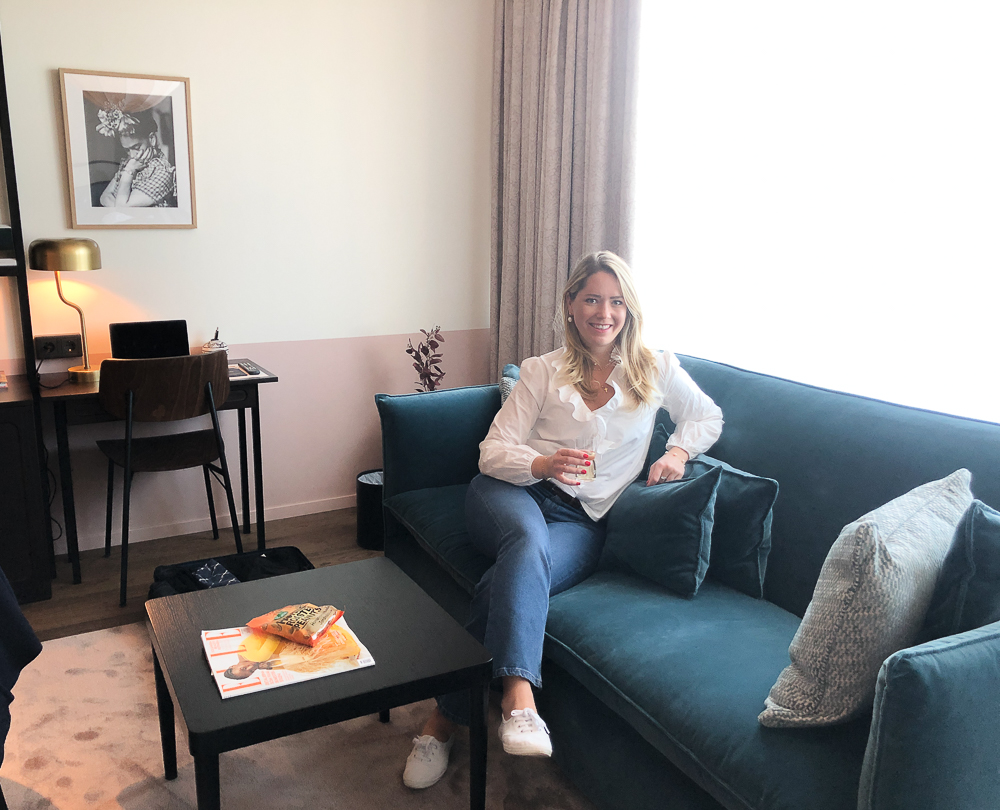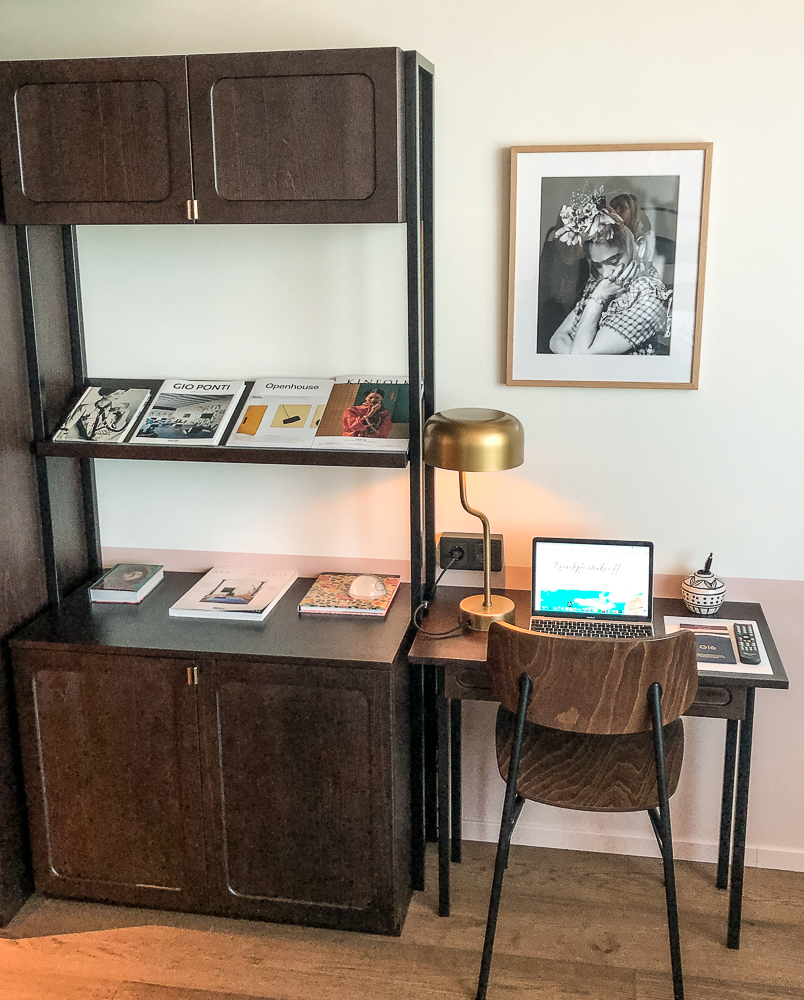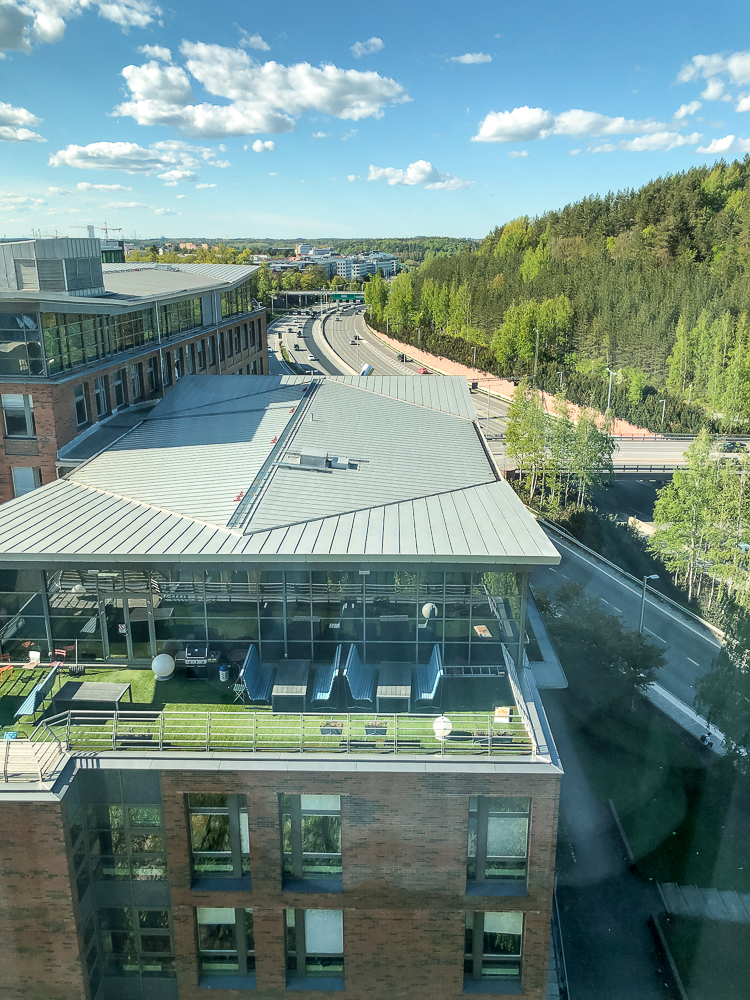 Dog rooms
What I like about Hotel Giò is that they also offer dog rooms, ie rooms for those who want to bring their dog! 🙂 That is so good and thankful to us who have a dog. That means I will definitely stay here several times and also bring my dog Stella with me!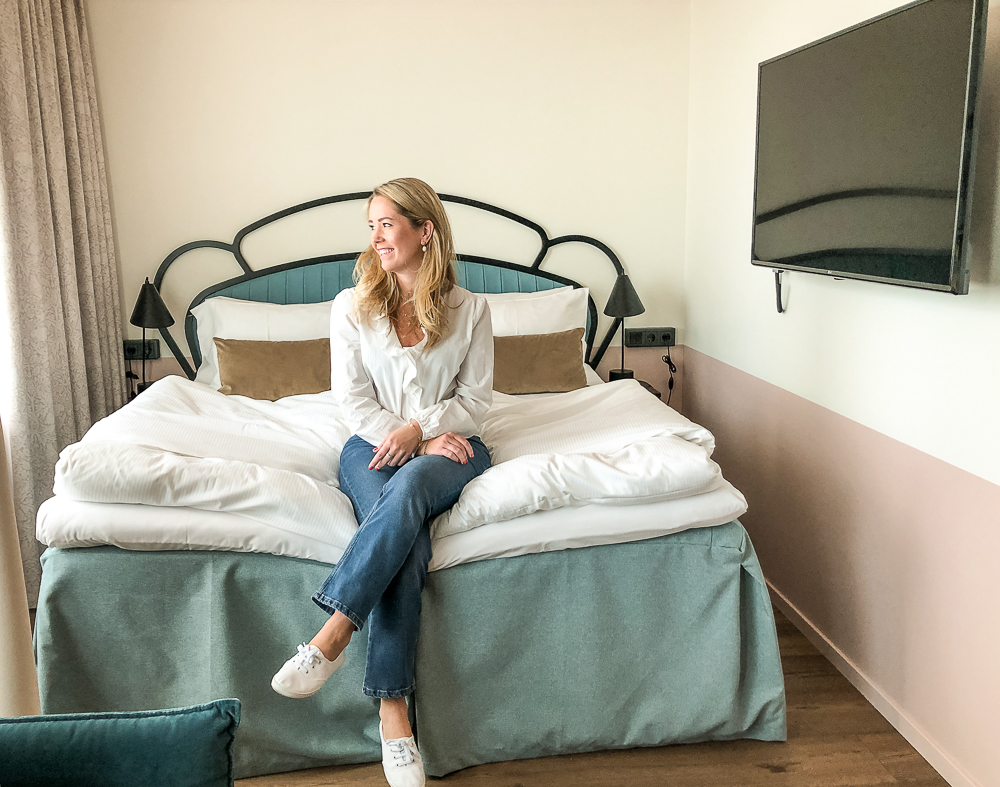 Outdoor seating
At the end of May 2020, Hotel Giò will also open up its outdoor area which is located at the back of the hotel, right next to the bridge that will take you over to Haga Park.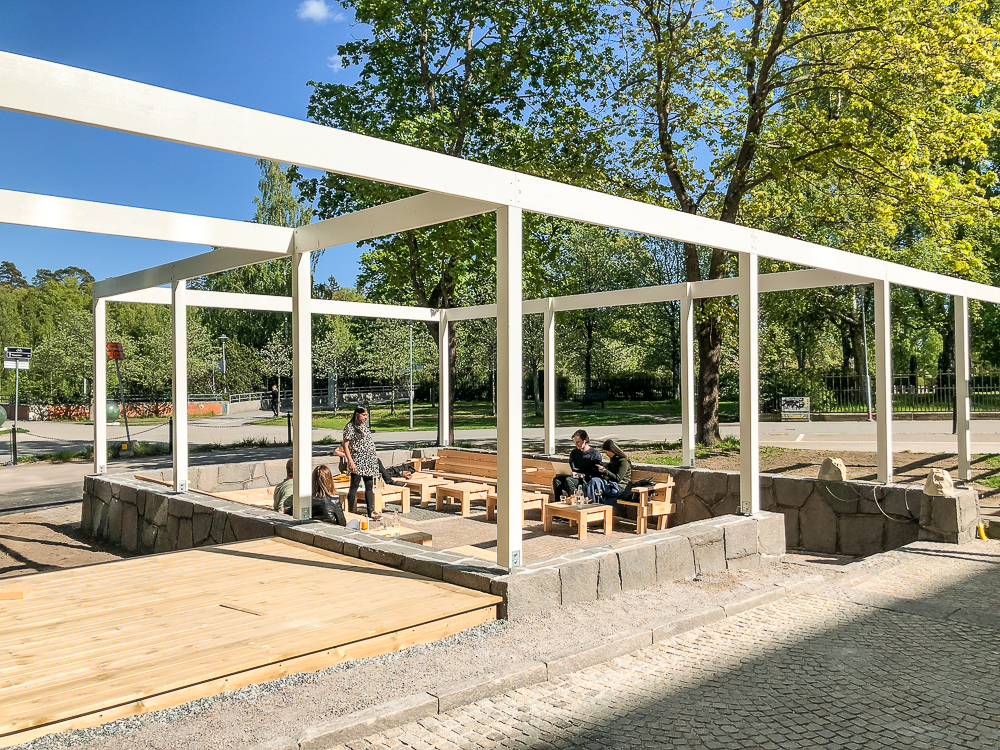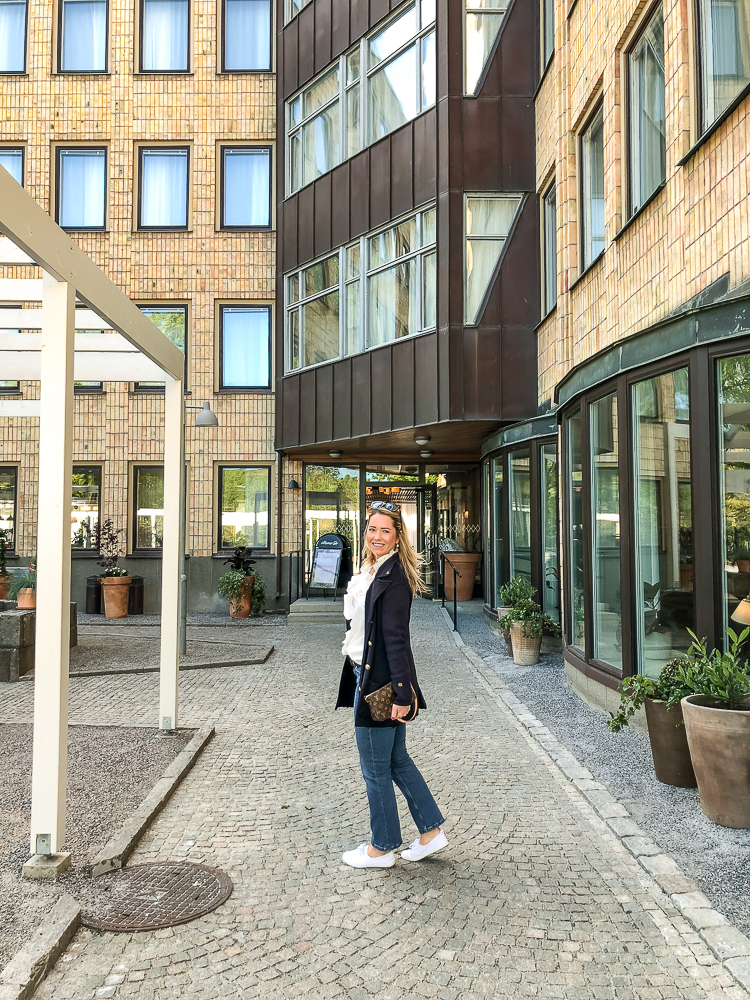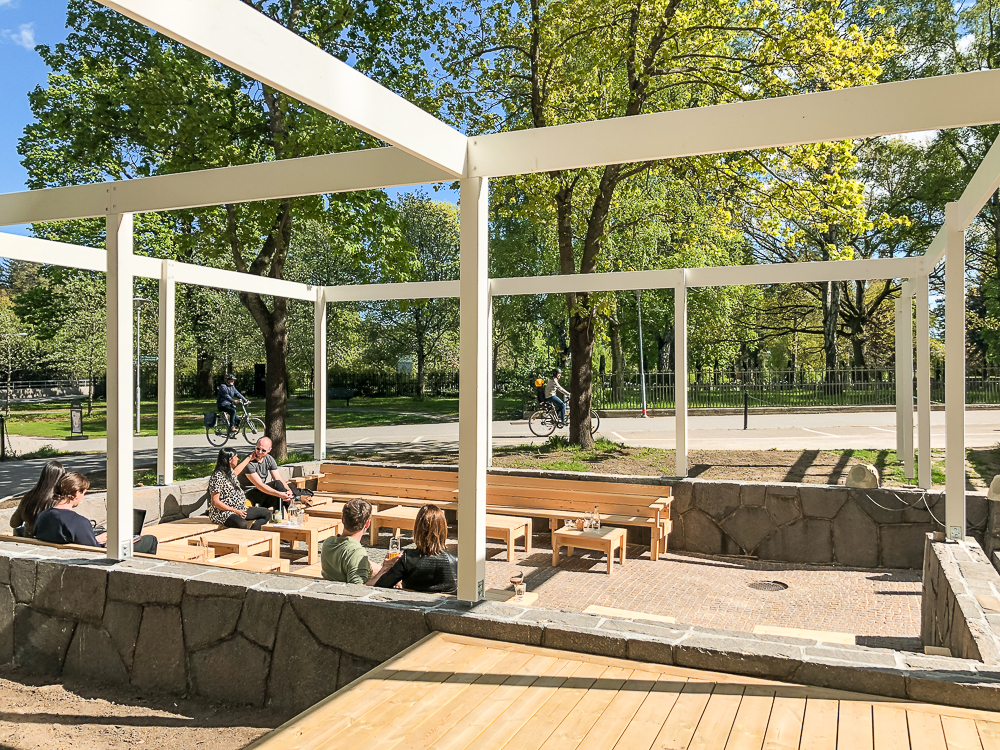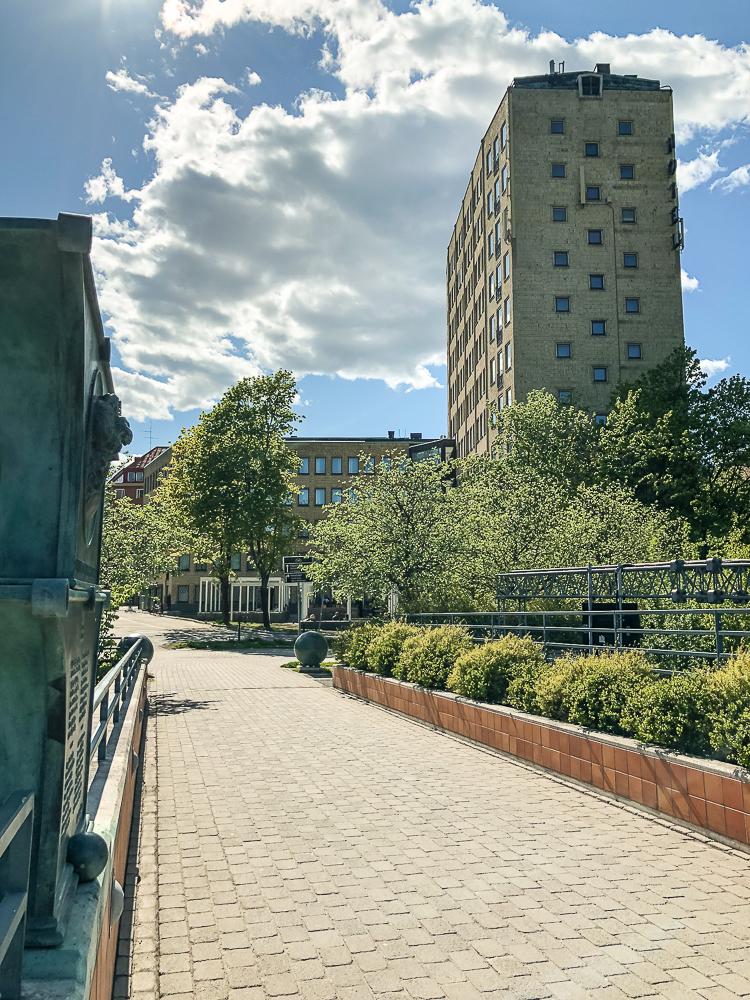 How to get here
Hotel Giò is located at Råsundavägen 1 – right next to Haga Park. It can be reached via the E4 from Arlanda or via the airport bus which stops right outside the building. Solna Station, the Mall of Scandinavia, Friends Arena, the Karolinska Institute and Karolinska Hospital are all within a ten minute walk from the hotel.
Bus: The Airport bus from outside the building to Arlanda Airport, Stockholm City (5–10 mins), local buses to Stockholm City from directly outside the door approx. five minutes to the Mall of Scandinavia, Karolinska Hospital, etc.
Train: It's a 10 minute walk to Solna Station where you can catch a commuter train. The underground system will also service this station in the next few years. Direct connection to Stockholm Central (5 minutes)
Airport: Direct bus to Arlanda Airport from right outside the door (approx. 30 minutes). Taxi to Bromma Airport (10 minutes), Taxi to Arlanda Airport (25 minutes).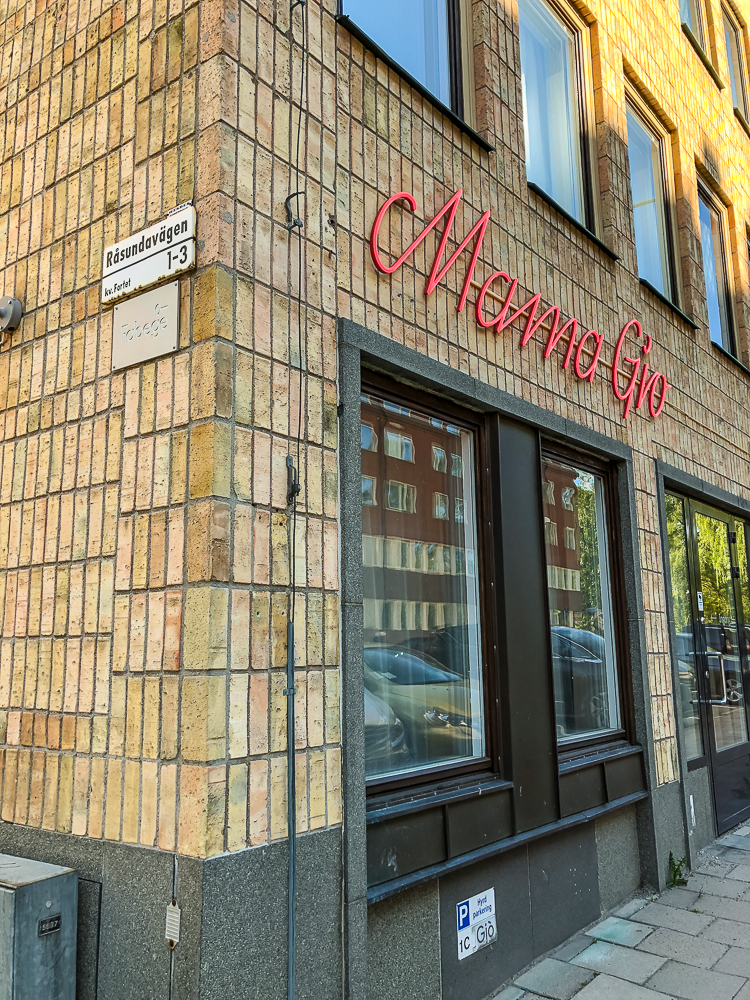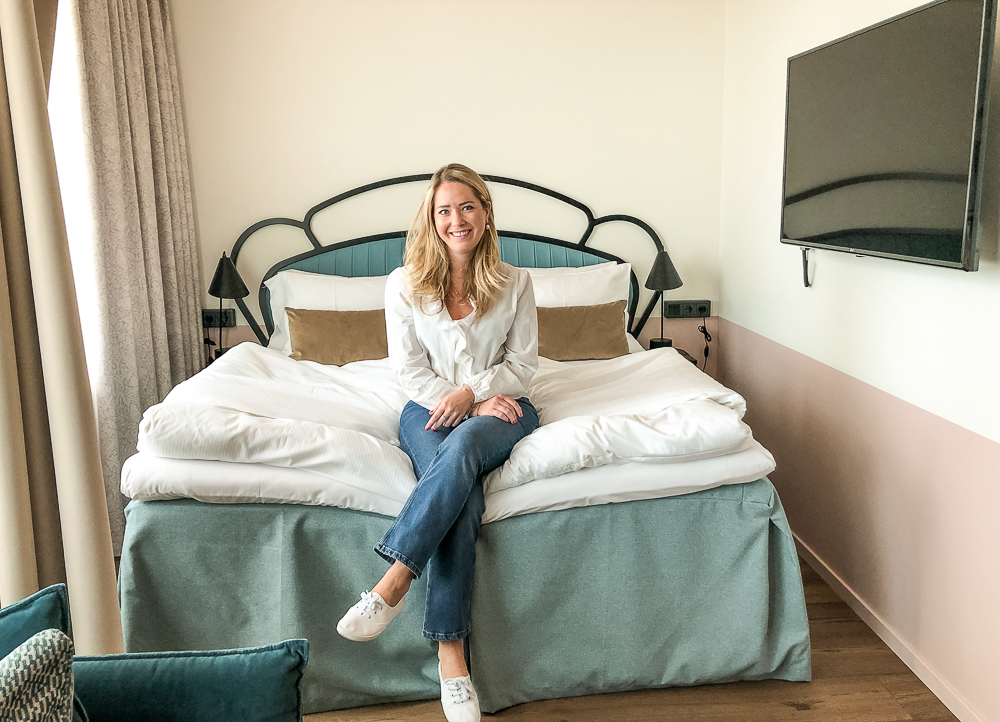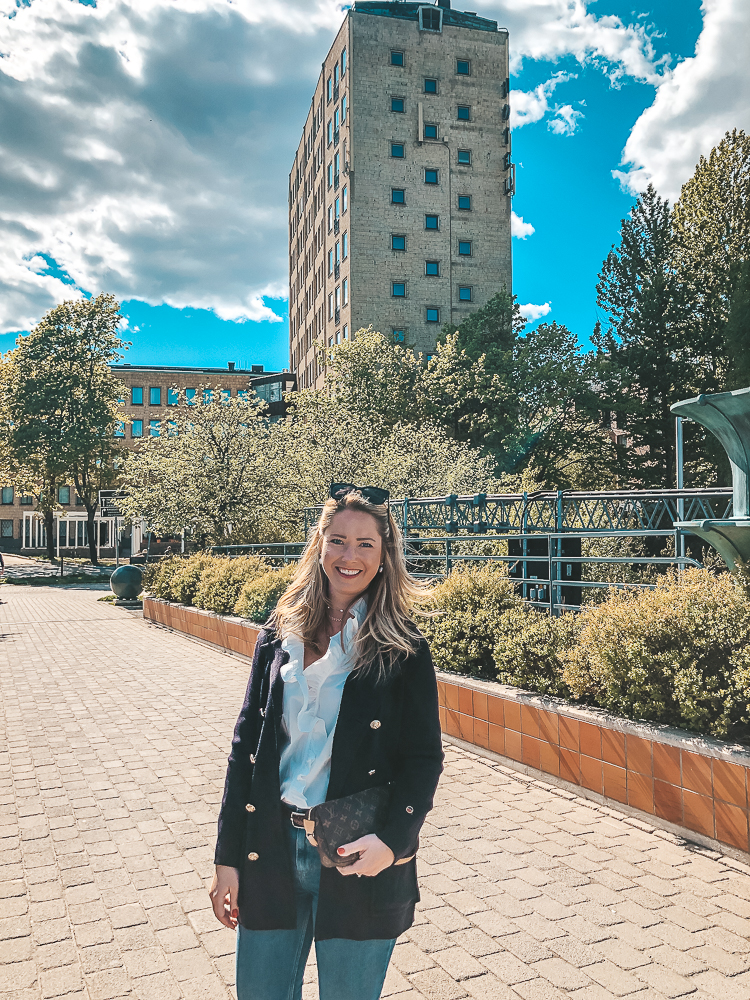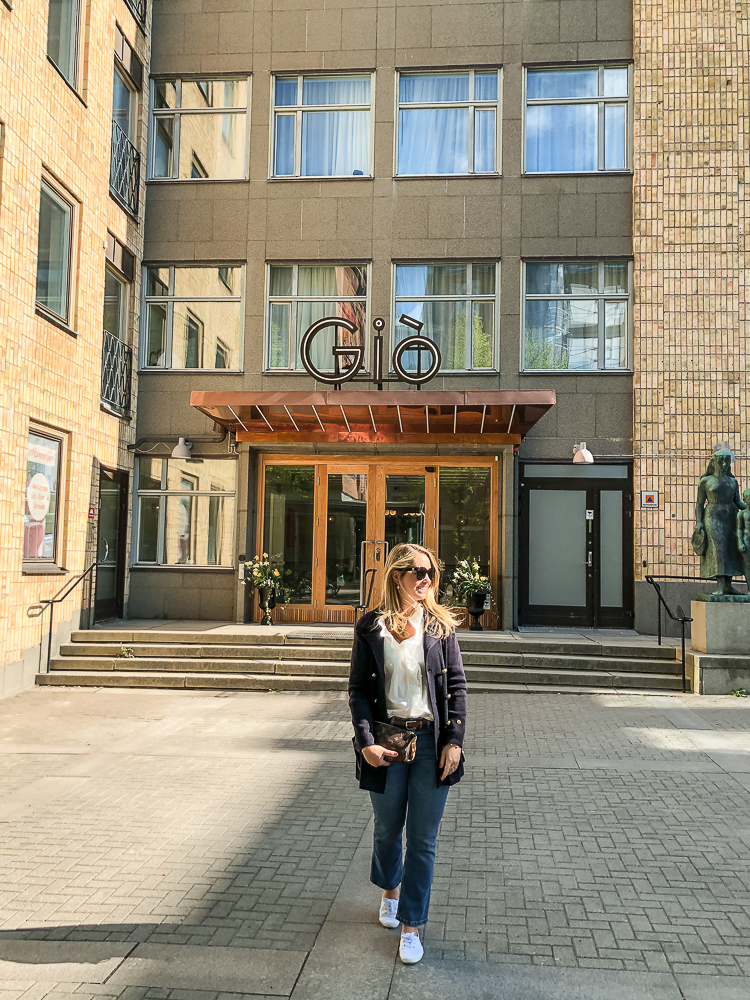 Have you stayed at Hotel Giò, what did you think of the hotel? Tell me! 🙂
If you want to read more about the hotel or book your stay, because they have a really good deal going on now, you can click HERE 🙂
Happy Travels!
// Charlotte