Macau is said to be Asia's response to Las Vegas, but you don't have to travel here to play at Casino if you don't want to, there are a lot of other things to see and do here that I want to share in today's blog post. In addition to all the casinos that are everywhere, there are a lot of luxury hotels, iconic attractions, a wide range of restaurants and a lot of shopping streets.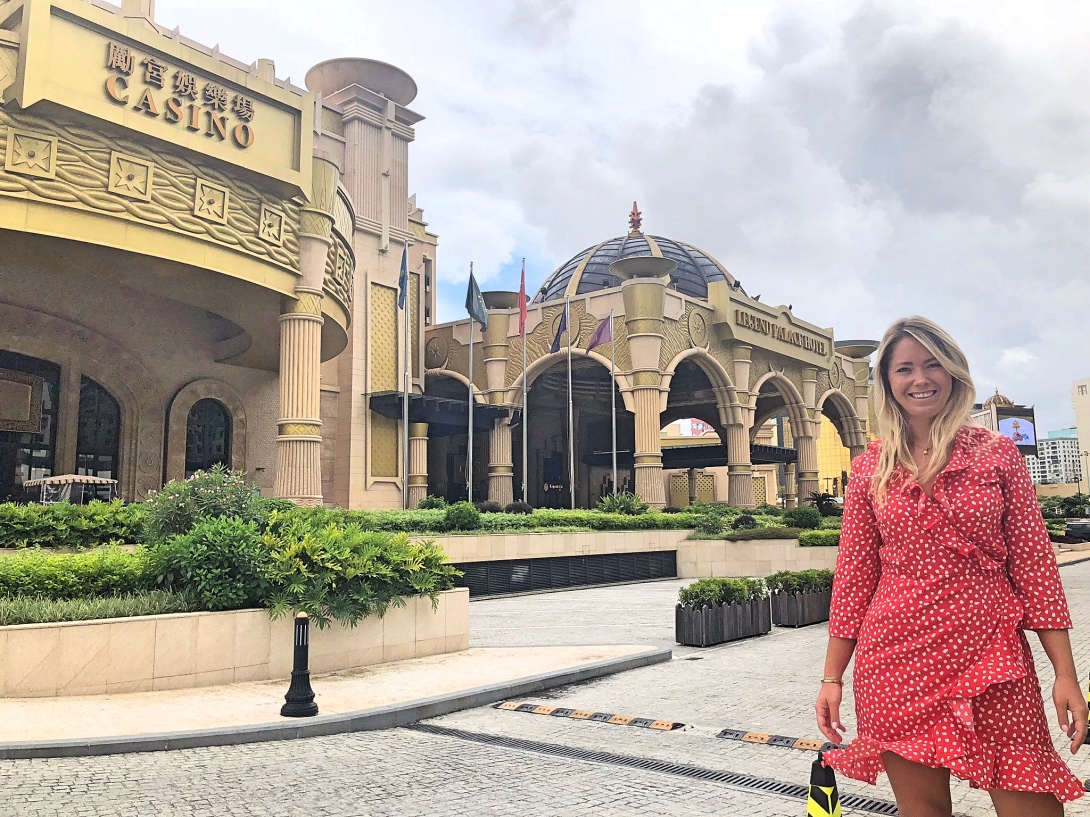 Travel Guide To Macau – This is What You Have to Do!
In this post, I have written how easy it is to get to Macau over a day if you are in Hong Kong. You don't need to stay over the night if you really don't want to and are crazy about to play at different casinos, then it's enough to come here over a day. Spending a day here is more than enough to see and "do" Macau.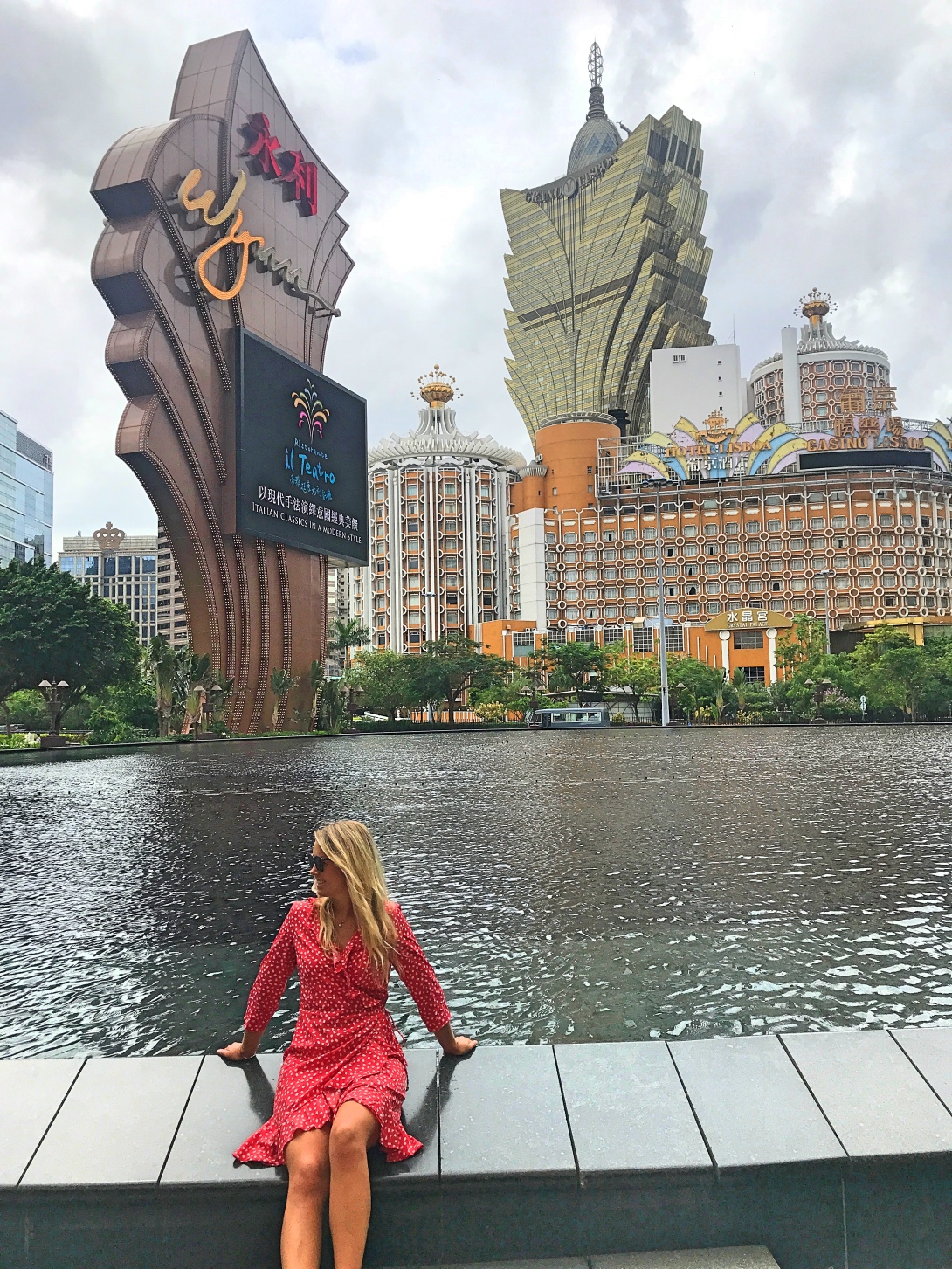 This is what I recommend to see and do in Macau:
1. Senado Square (Largo do Senado)
Senado square is a large and nice square located in the middle of Macau city. There are many cute pastel colored buildings, small boutique shops, cafes and alleys to stroll around at. I recommend walking around here because you don't know what to find around the corner, a different shop or a lovely restaurant. Senado square is a popular photo attraction and here you will find many tourists.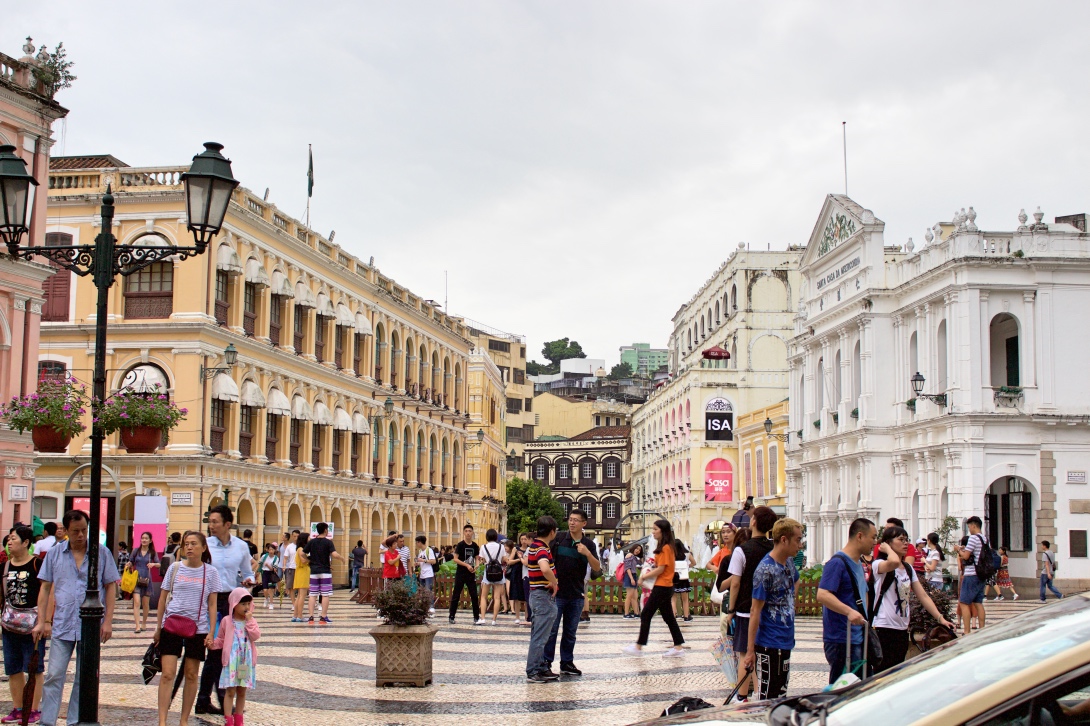 2. St Dominic´s Church
Just behind Senado Square you will find St Dominic's Church which is a lovely church located at the square. You recognize it because it's a big yellow church and is hard to miss when you're here. It is possible to enter the church but there are many tourists who do it so it can be crowded.

3. Ruins of St. Paul´s Cathedral
If you continue walking away from Senado square about 10 minutes you will come to the Ruins of St. Paul's Cathedral, perhaps the most famous tourist attraction in Macau. This is a must when you visit Macau! It's awesome to see the church wall but be prepared for the fact that there are a lot of tourists everywhere here and it can be difficult to get a good picture. Walk up to all the stairs and stand right at the church wall and gaze out to the square to get a great view of Macau and all the big amazing casinos.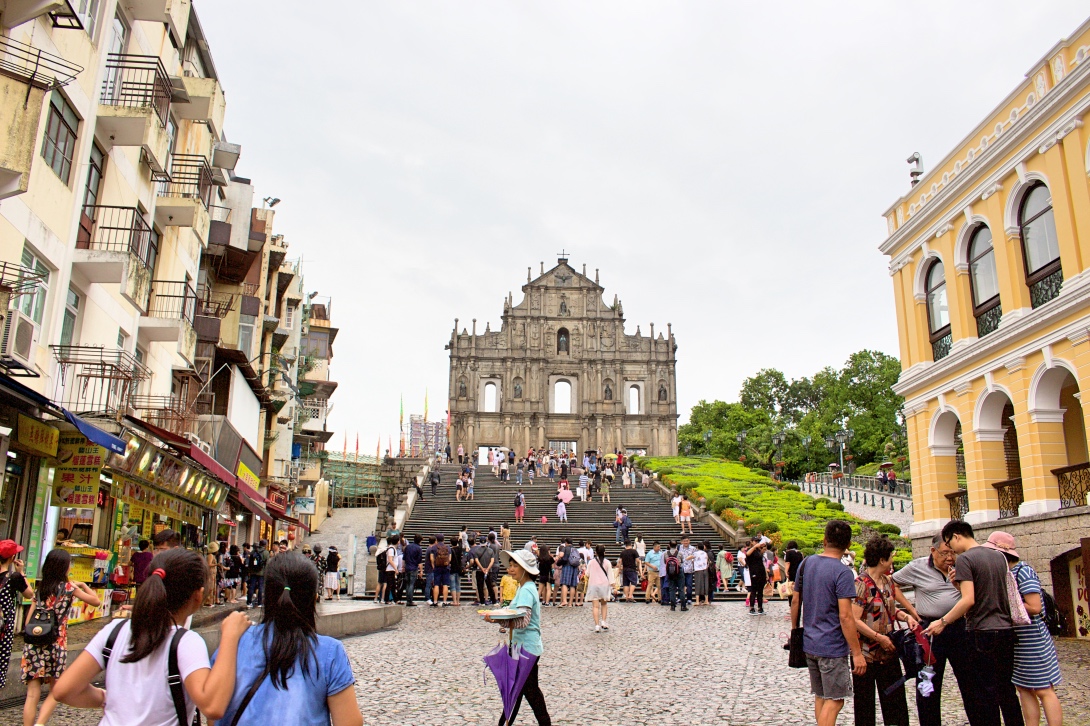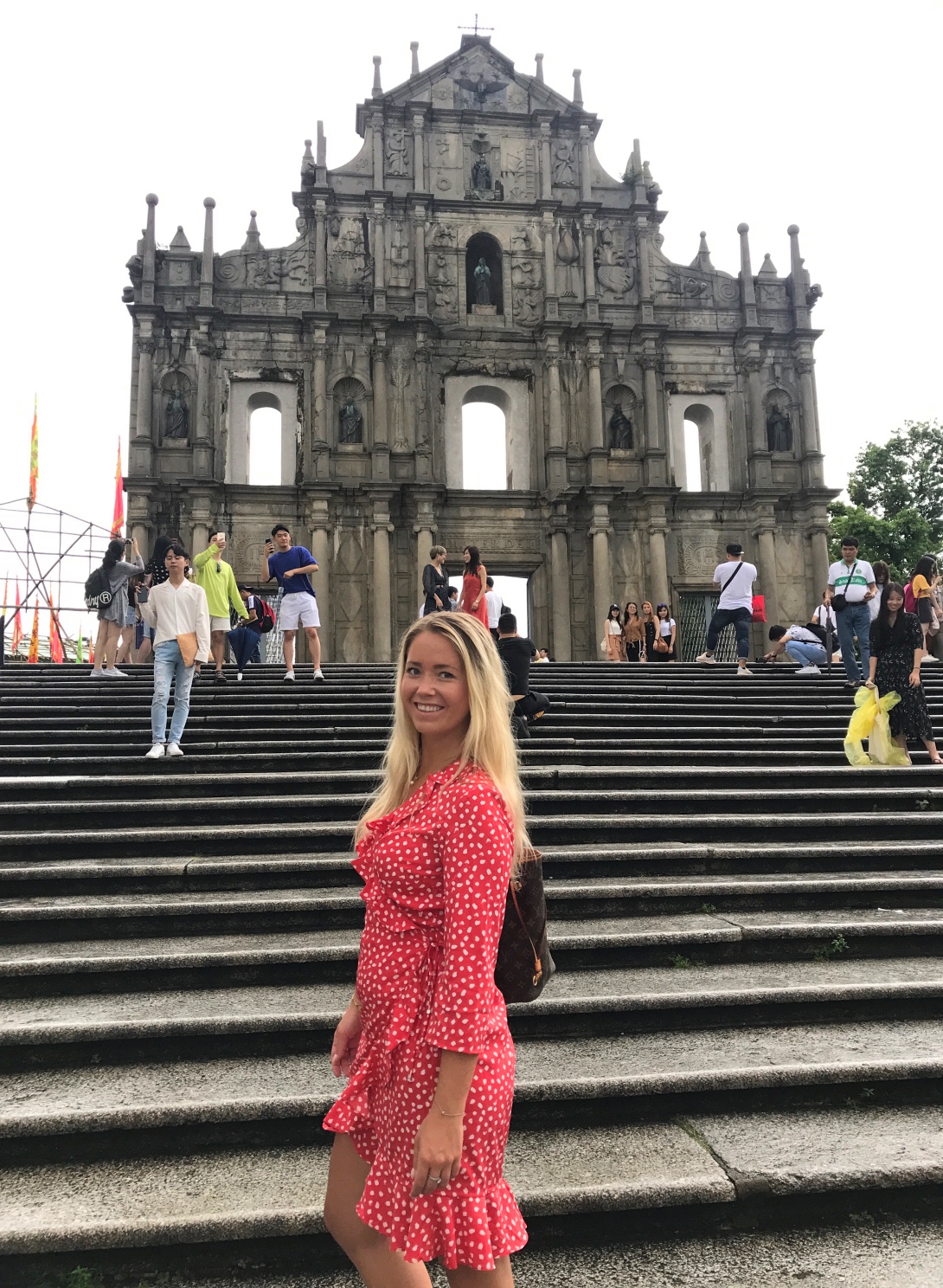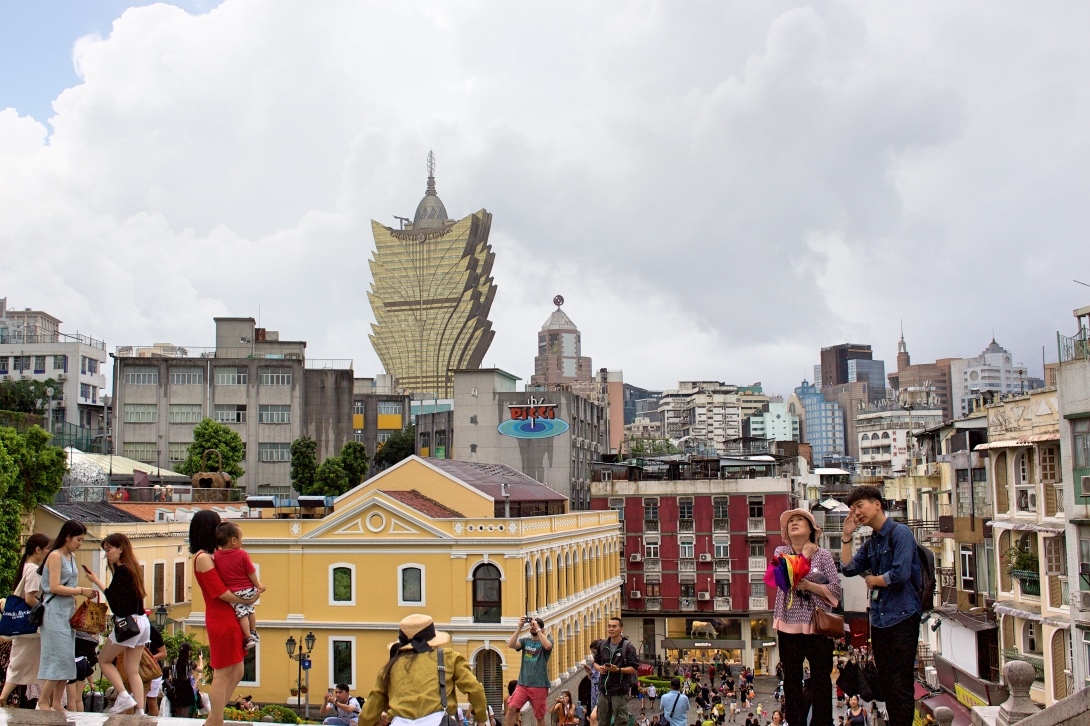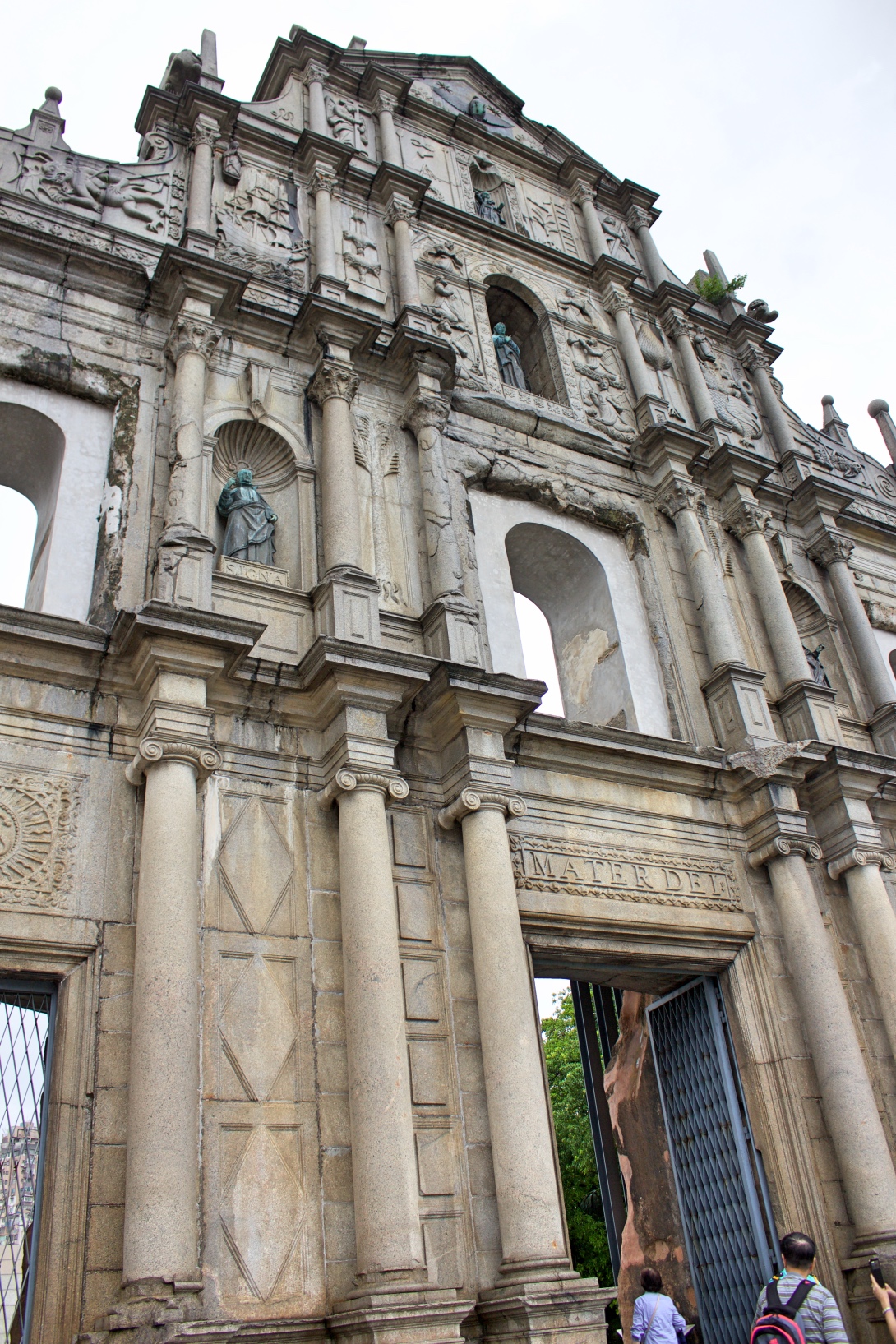 4. Water show outside Wynn Hotel
If you are walking around in Macau, I recommend to pass by Wynn Hotel, which has a water show just outside its entrance, just like the Las Vegas watershow. It is music and the water is reflected in different colors and formation in lines with the music, which is fun to watch. The show lasts about 5 minutes.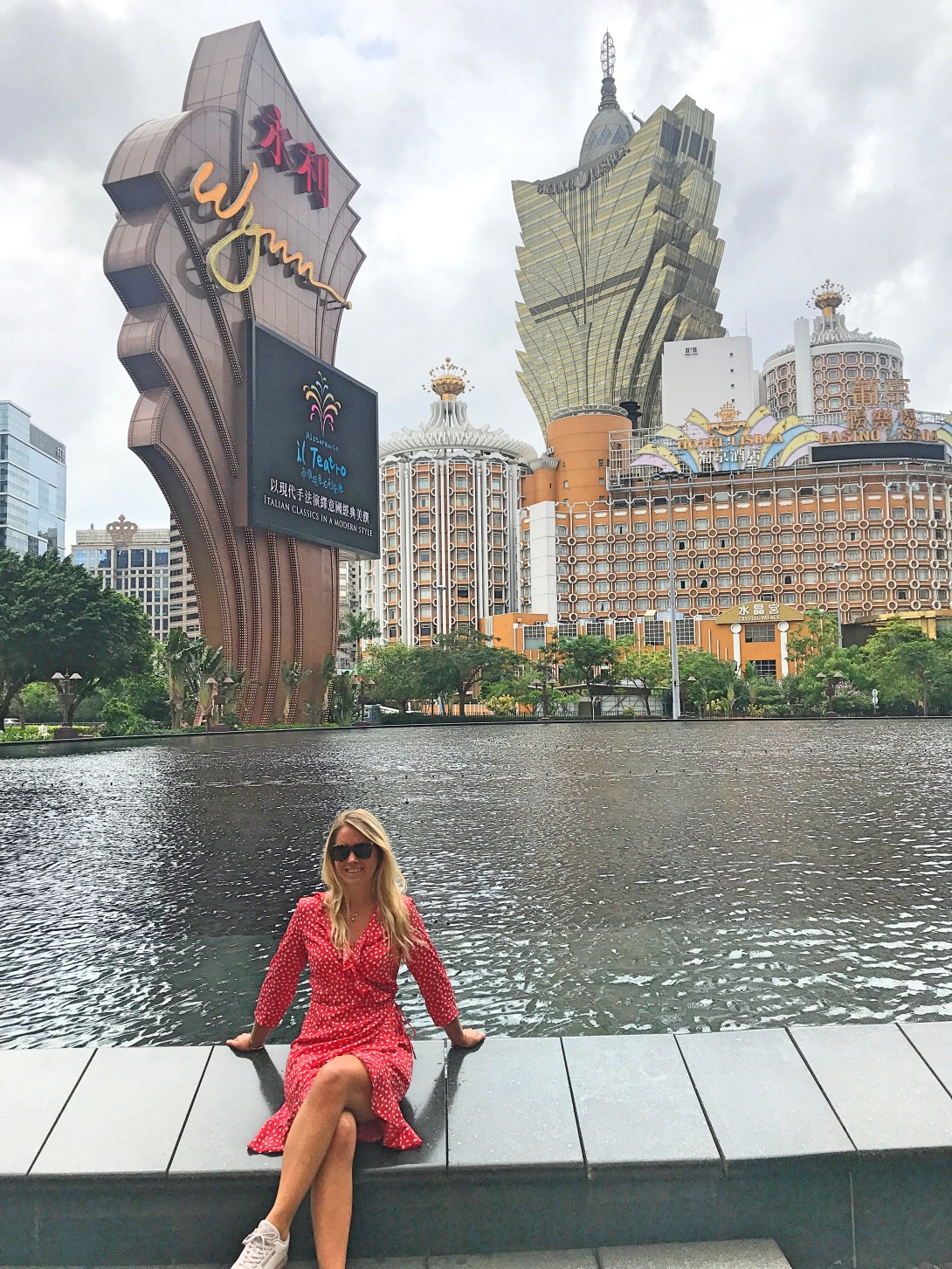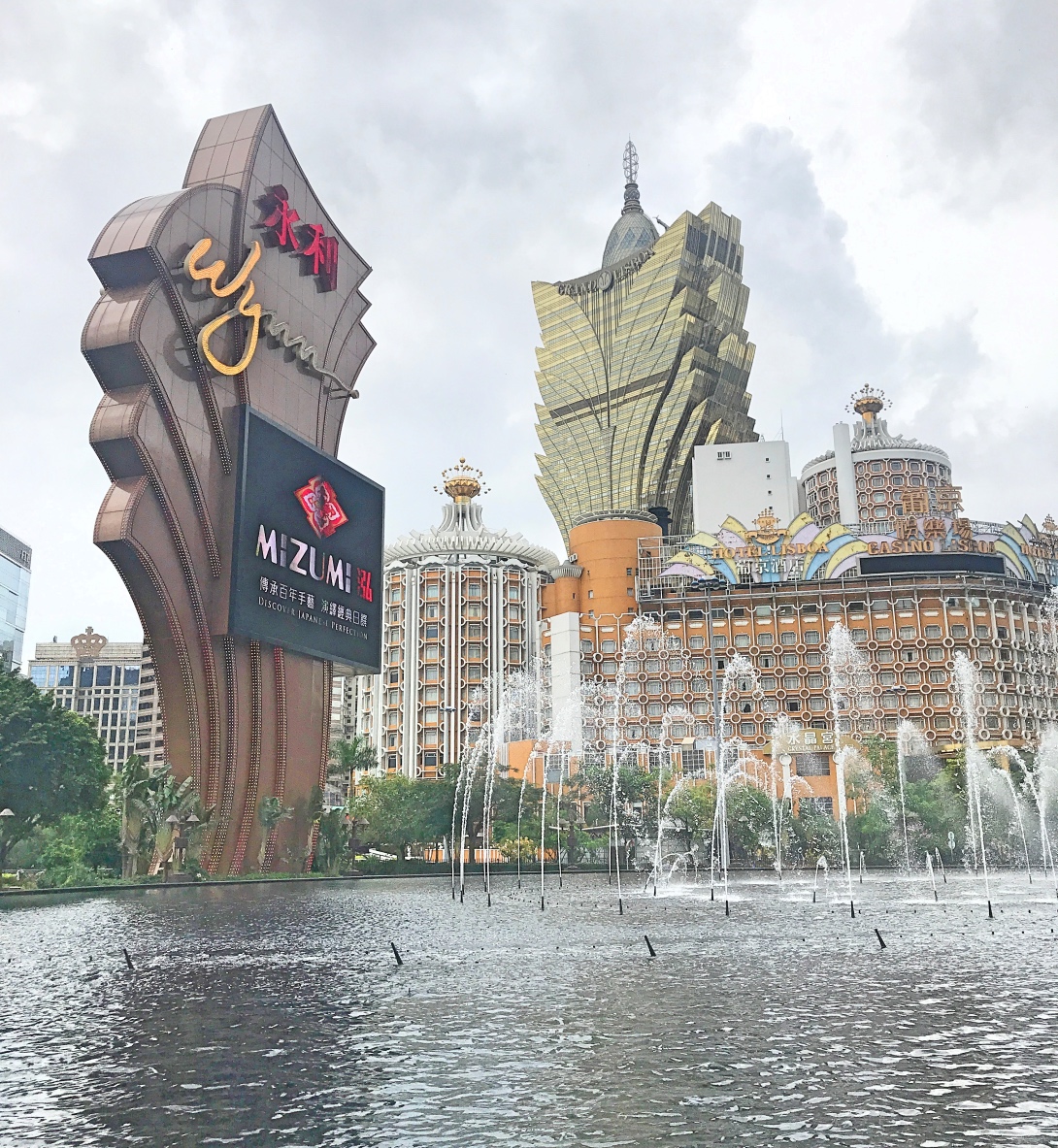 5. Casino jumping
You don't have to play at Casino just because you are in Macau. I went into several casinos just to see how they look like and I was not forced to play at all, I stood and watched others when they played. There are 33 Casinos in Macau and I think you should visit one or few just to see how huge it is inside, behind the doors. I got surprised and not to mention how many people that is playing at ALL of these casinos! Wow! So if you have time, try to go to some great big known hotels and see how their casinos looks like. It is impressive!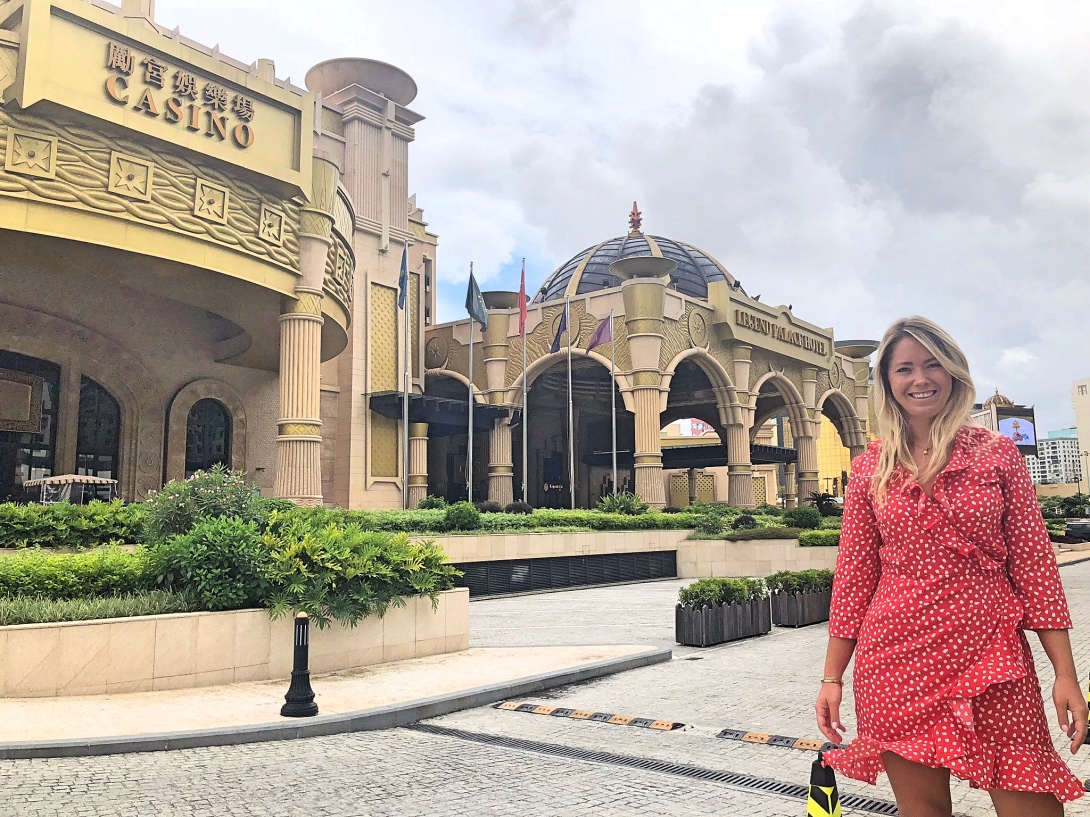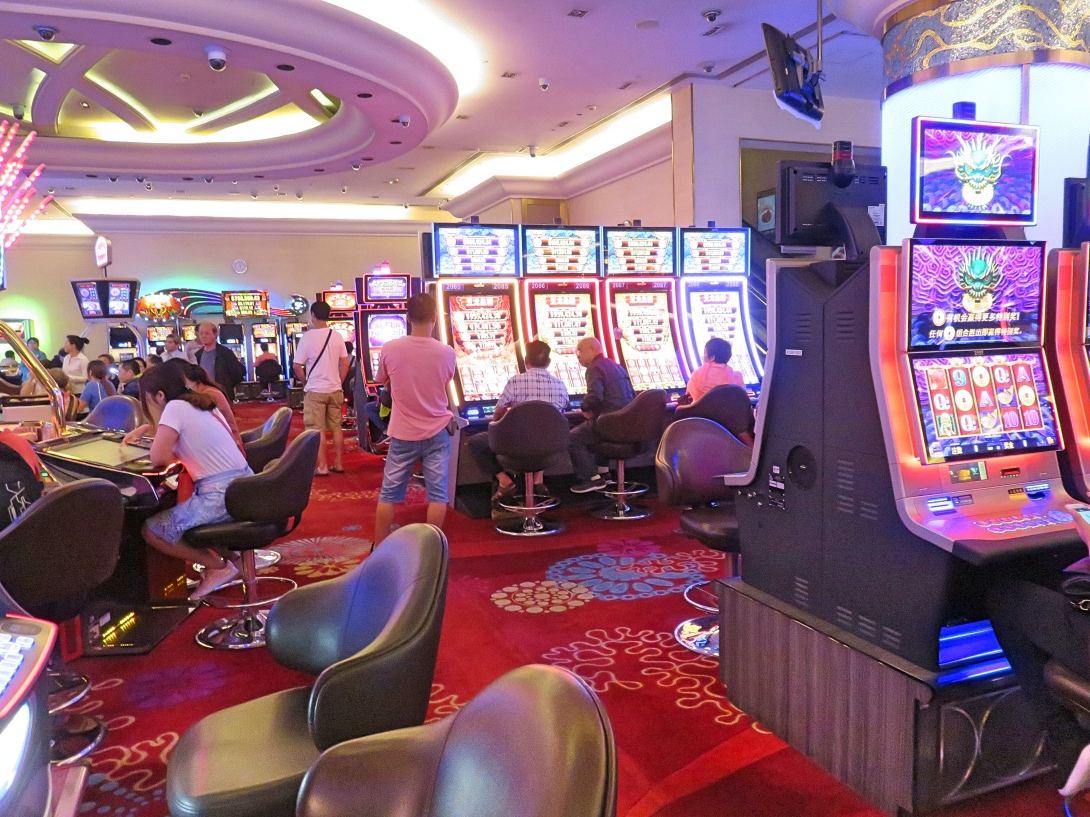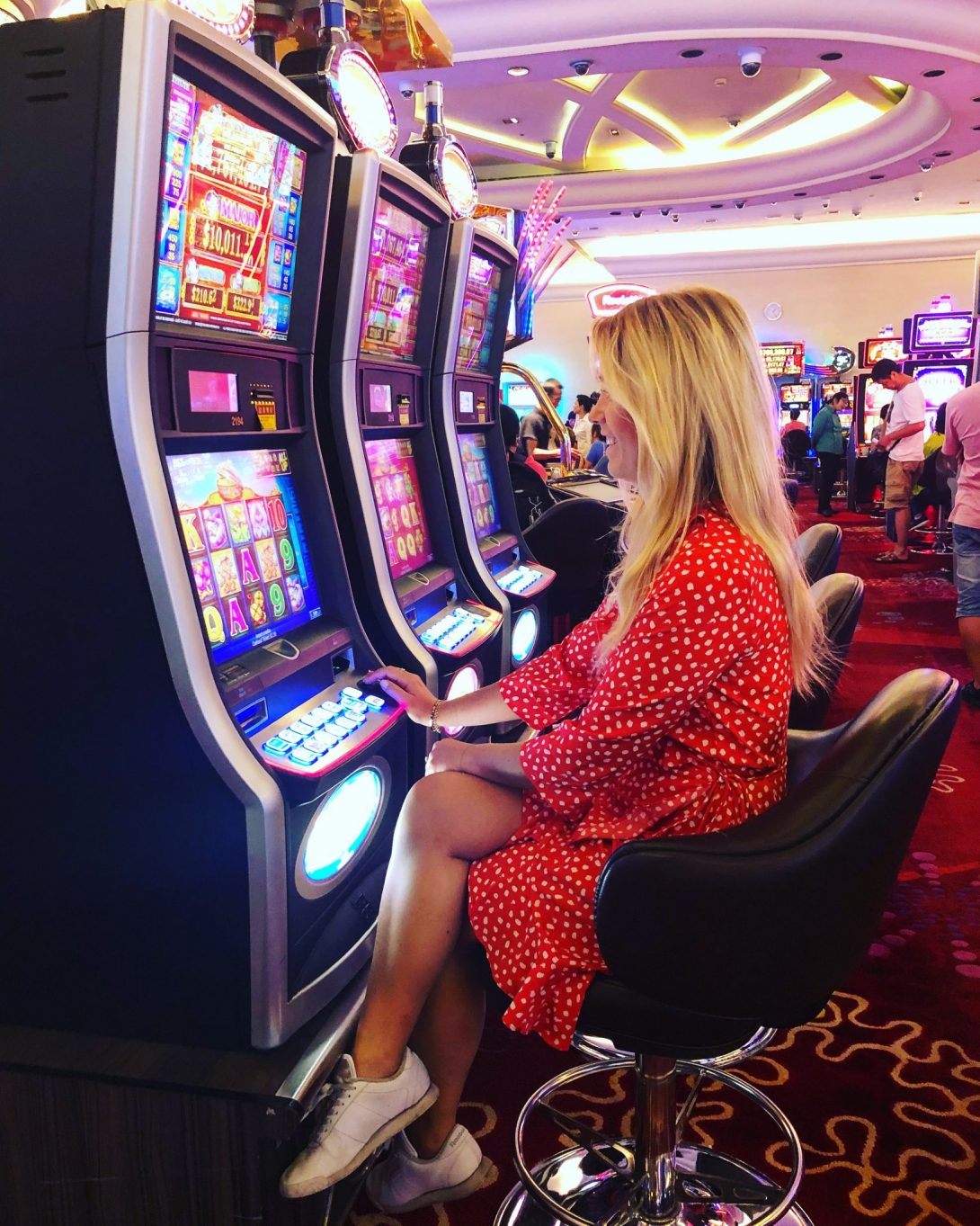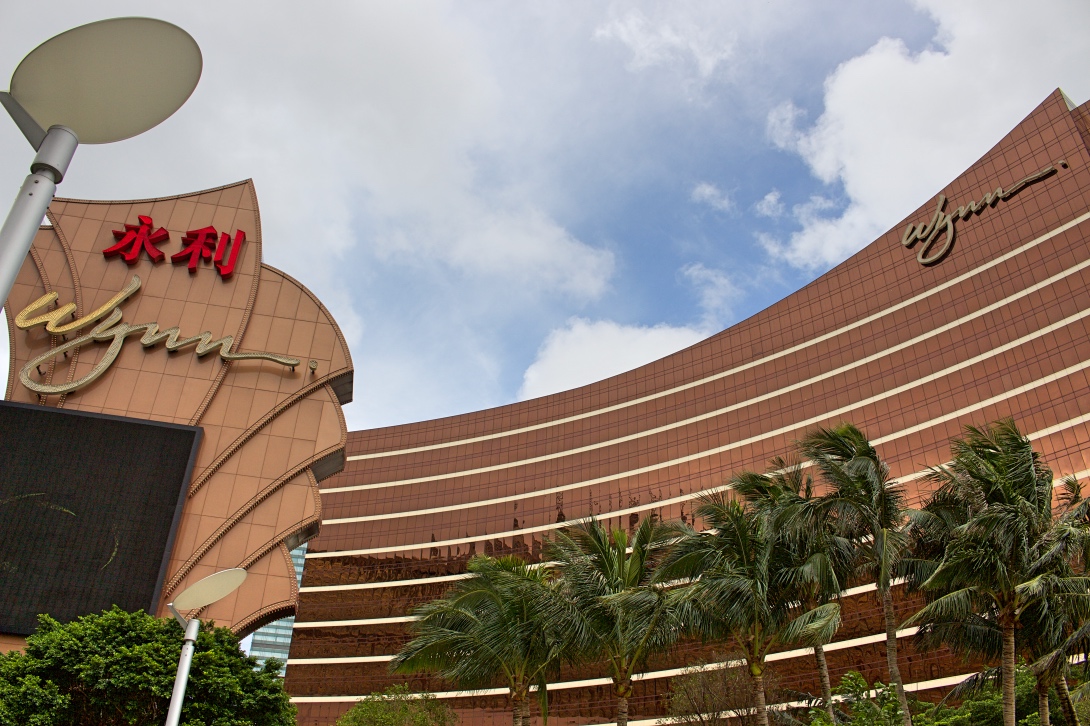 6. House of Mercy
At the center of Senado square you will find the House of Mercy, which today is a museum but has been a hospital many many years ago. A nice building that is hard to miss.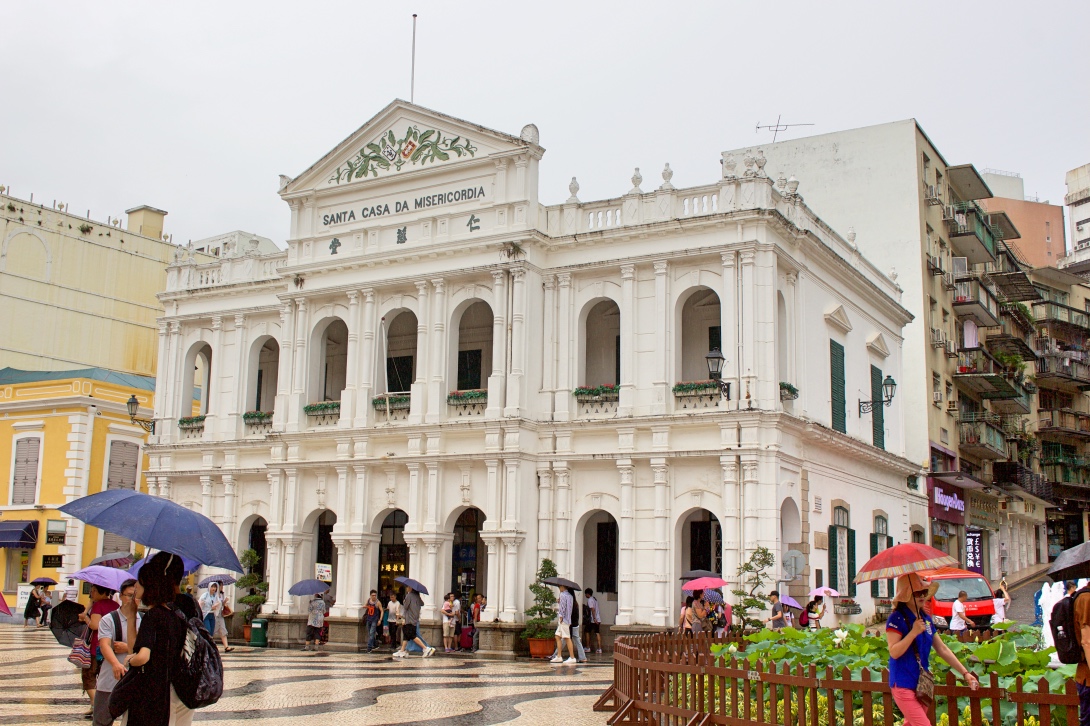 7. Macau Tower
Macau Tower is a tall tower in Macau, 338 meters high and has a rotating restaurant at the top. You can say that it's Macau's symbol here. You can ride an elevator up to the top of the tower and see the view of Macau and all the attractions here, something I want to do next time I come here. Macau Tower also offers bungy jump for those who are crazy about it or crossing a glass floor, a so called Skywalk where you see the ground below when you walk.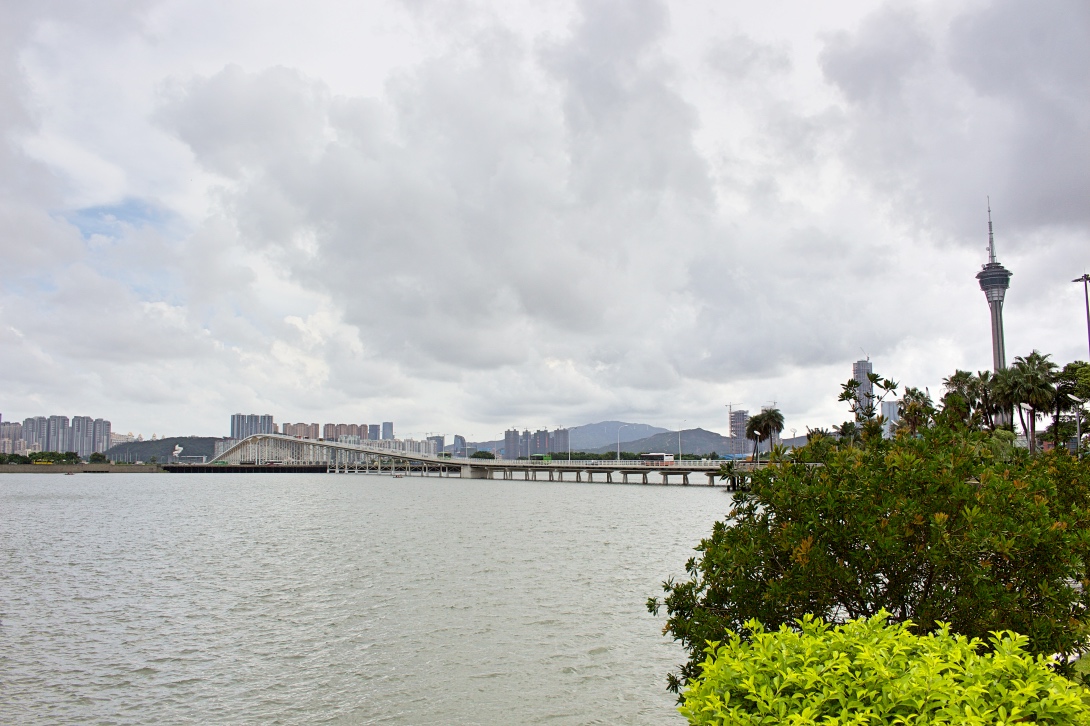 8. Walk, walk, walk everywhere
I strongly recommend walking everywhere in Macau because it's not that big (if it's good weather). I always try to go wherever I am because then I see things I wouldn't see or find otherwise, like cafes, shops or anything else that interests me. Especially here in China, or Macau, there are so many different shops and streets that fascinates me! It's also the charm of traveling I think!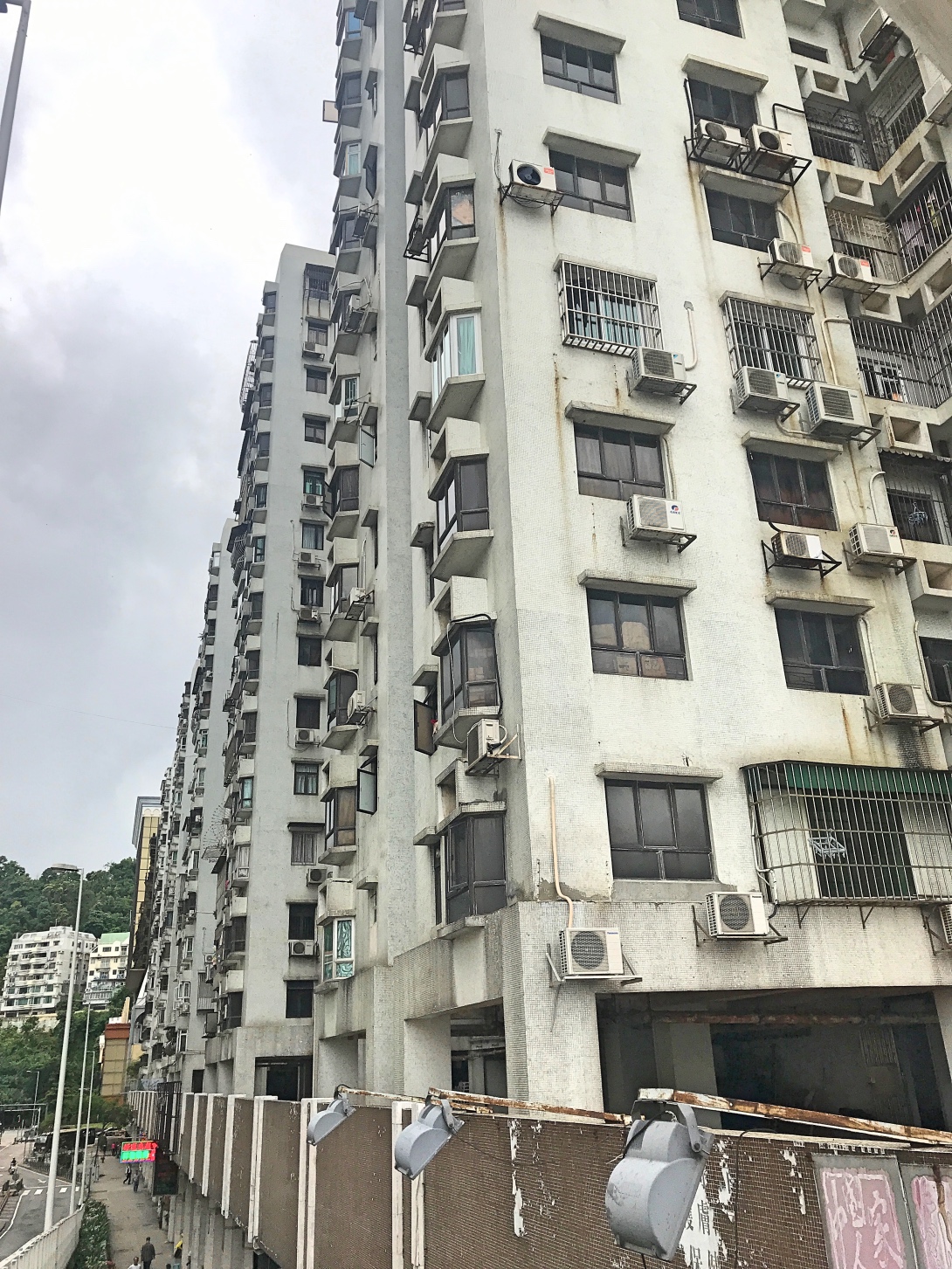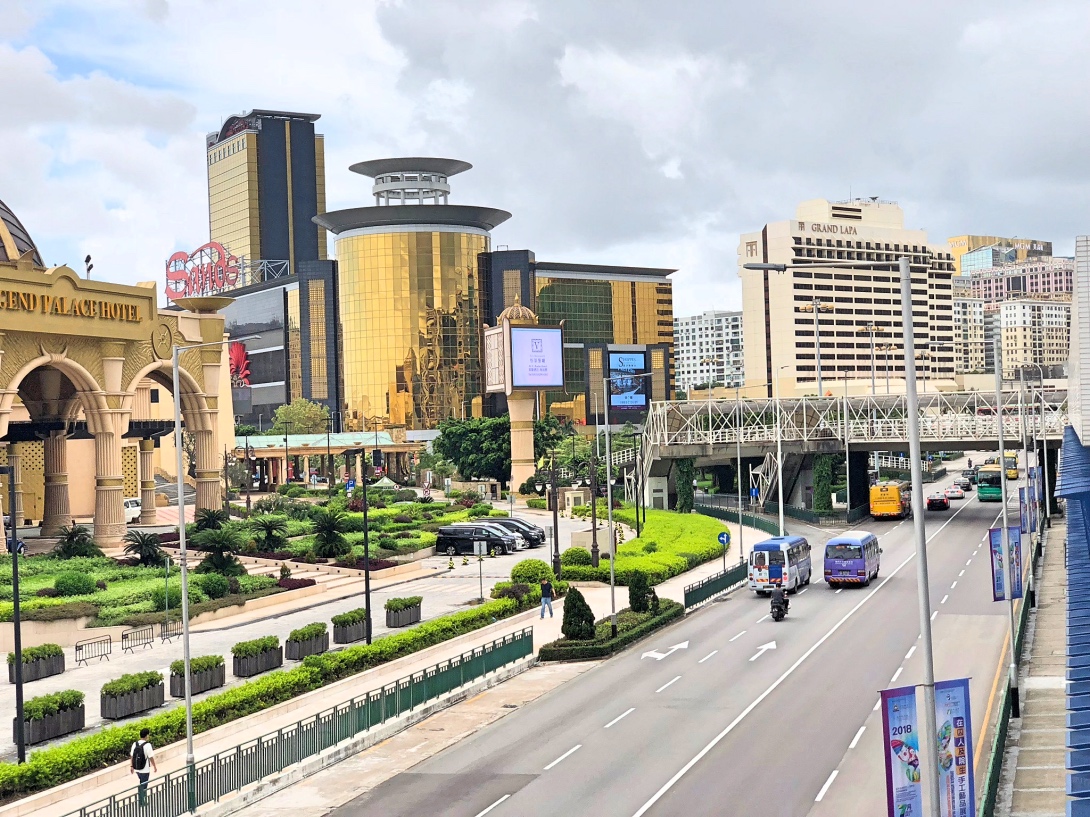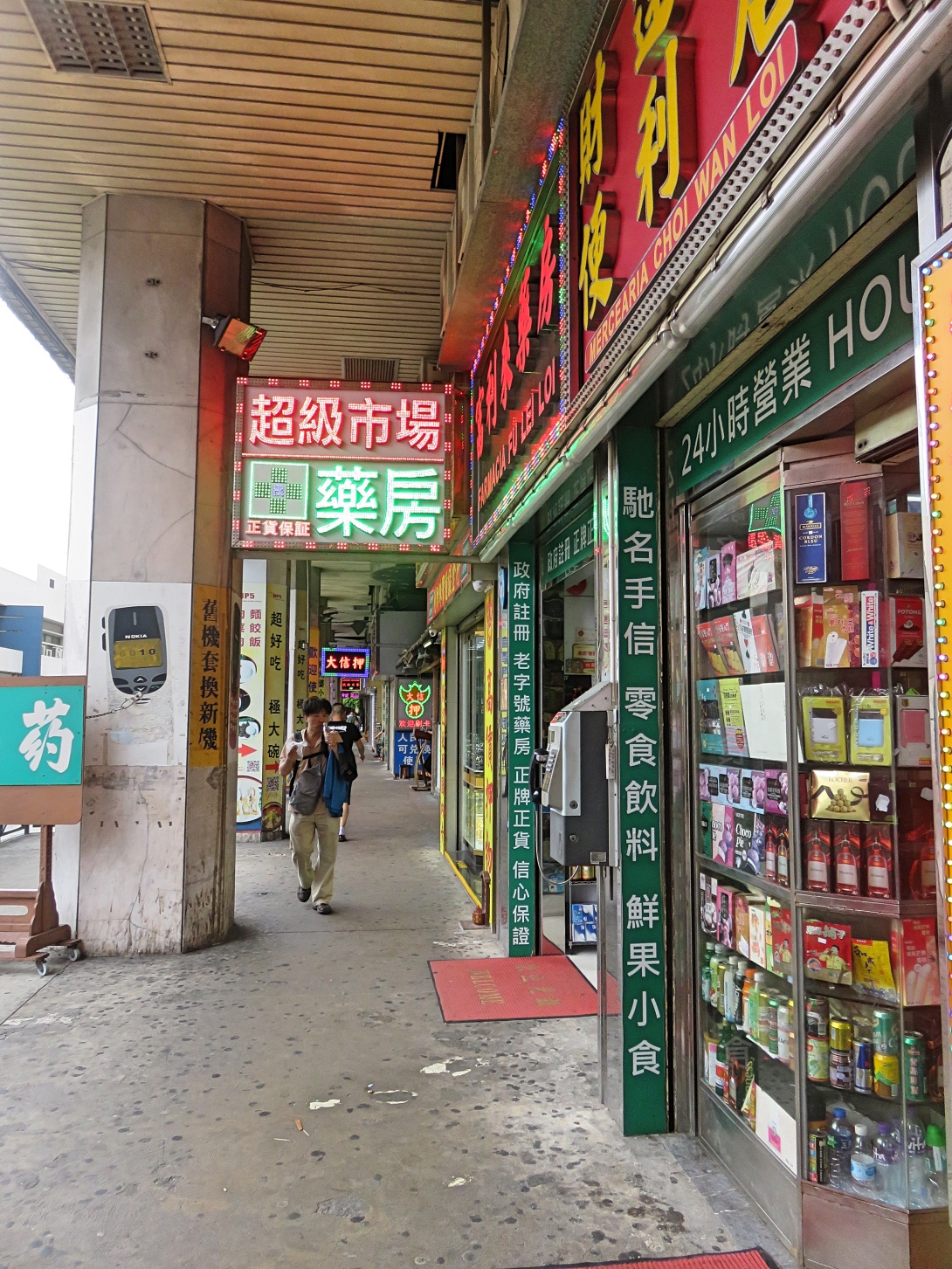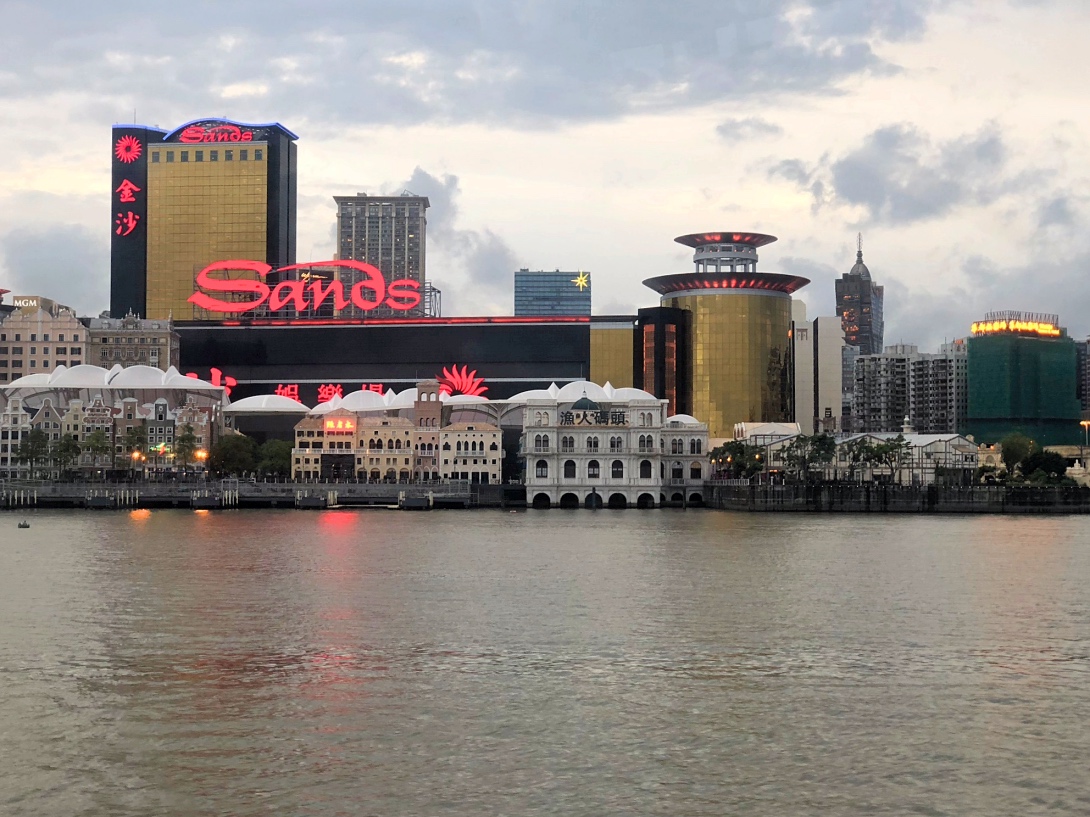 Conclusion:
I can really recommend going to Macau over the day just because it's so easy, smooth and it's really enough with a whole day here, so you've seen Macau. If you are looking forward to playing at the casino, one night here may be worth it but actually it is a city that you easily enjoy throughout the day. I like the atmosphere, the big luxury hotels and the huge casinos that are inside the doors of each hotel. It's an experience to go here! 🙂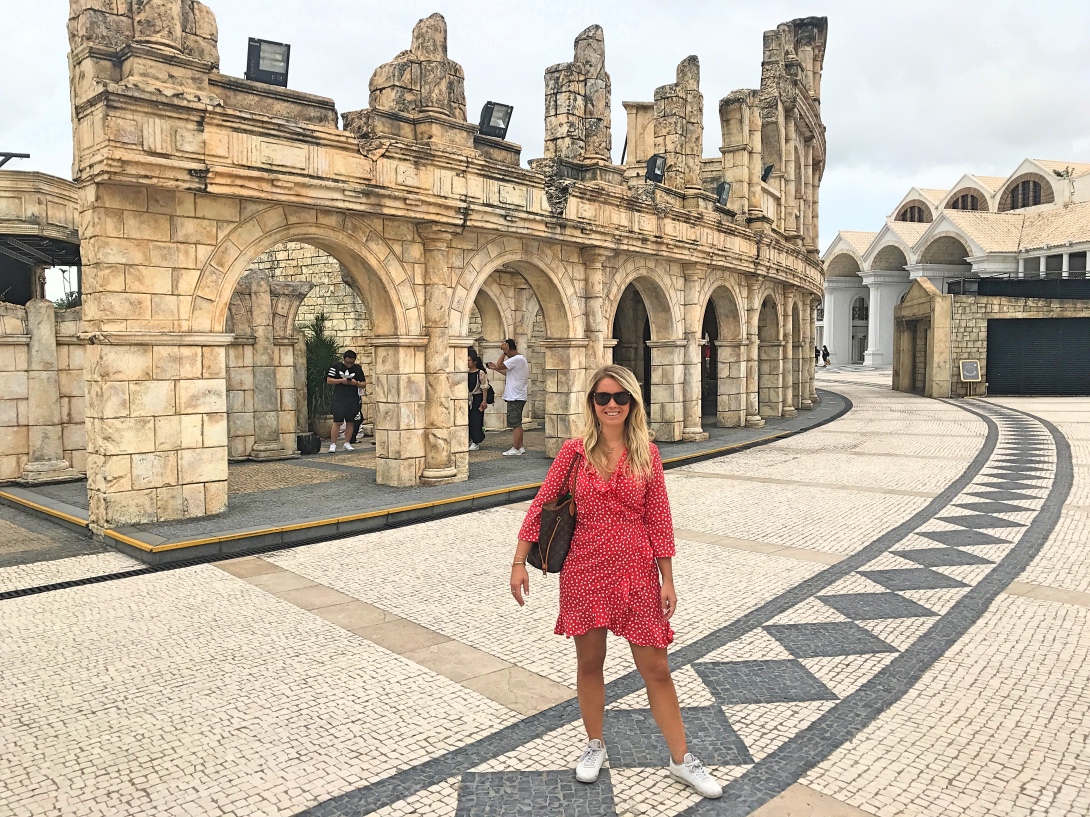 Happy Travels!
// Charlotte