Where To Stay in Bali
Many people wonder where it is best to stay in Bali and of course it is completely dependent on what you are looking for and want to do when you are in Bali. I traveled to Bali as a solo traveller and stayed in both Canggu, Seminyak, Kuta and Uluwatu. Then I went over to the three nearby islands just outside Bali called Nusa Lembongan, Nusa Ceningan and Nusa Penida where I only lived at Nusa Lembongan.
Bali is pure heaven for surfers and "beach bums", but Bali is also popular to go as a honeymoon destination, as well as many people come to do Yoga and take yoga classes, or to photograph. Maybe you travel with children or want to get away as cheap as possible on a holiday. Bali is really the most tourist friendly destination, as there is something for everyone.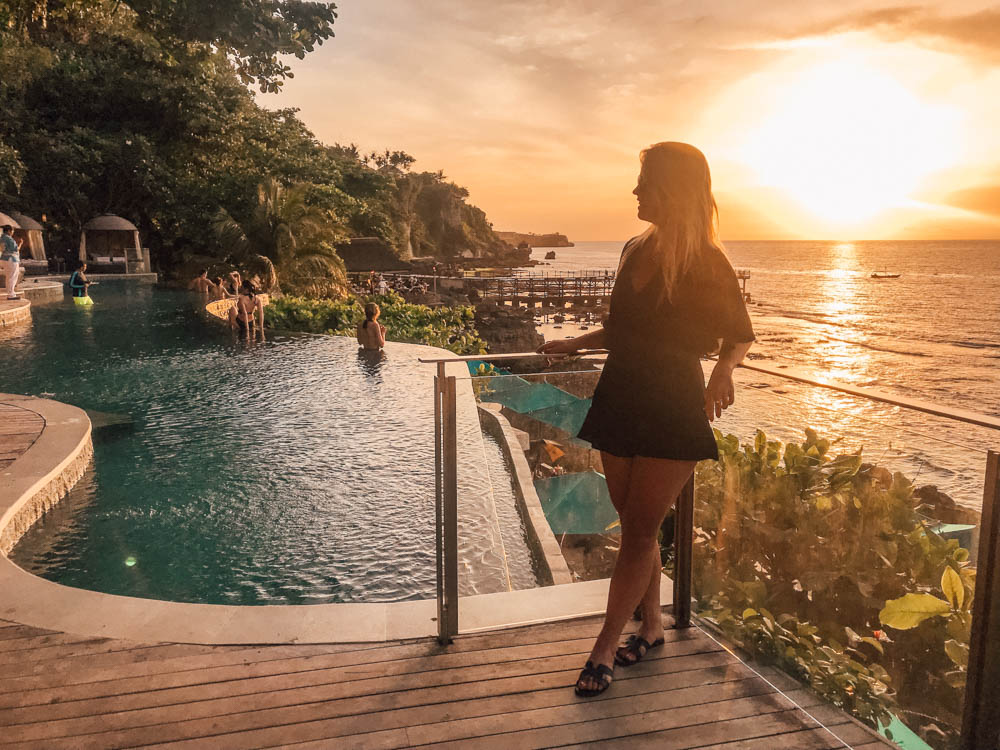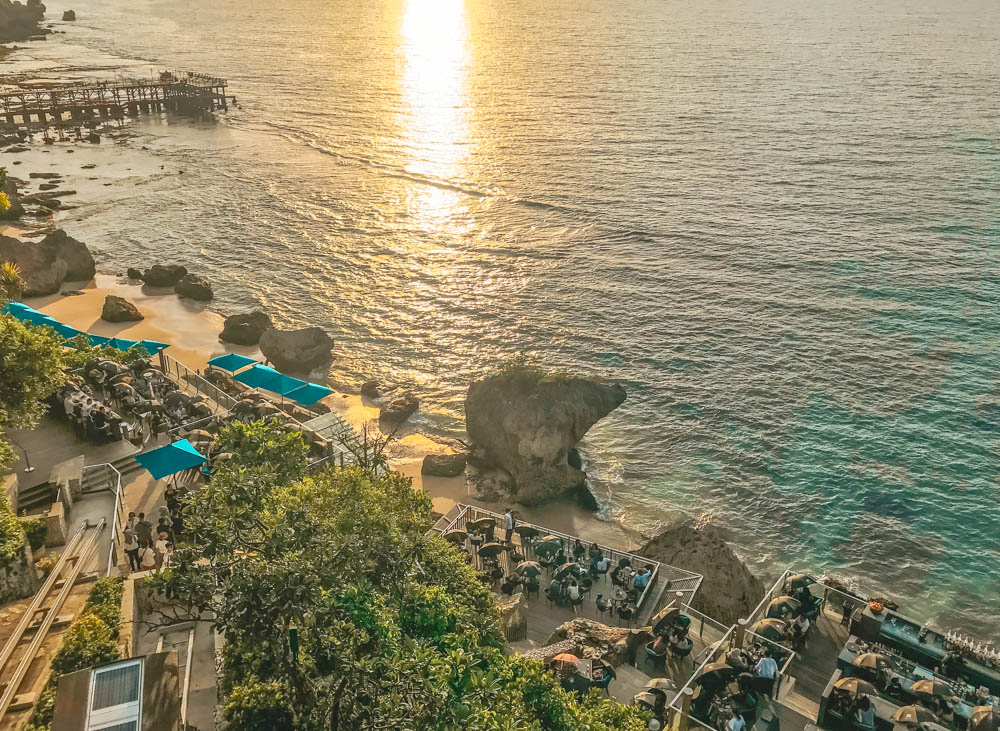 Where to stay in Bali?
So where to stay in Bali? Yes it depends on what you want to do and in this post I will describe the different areas in Bali that I have lived on and what suits to do in each area. Then it is entirely up to you to decide what suits you best in the taste 🙂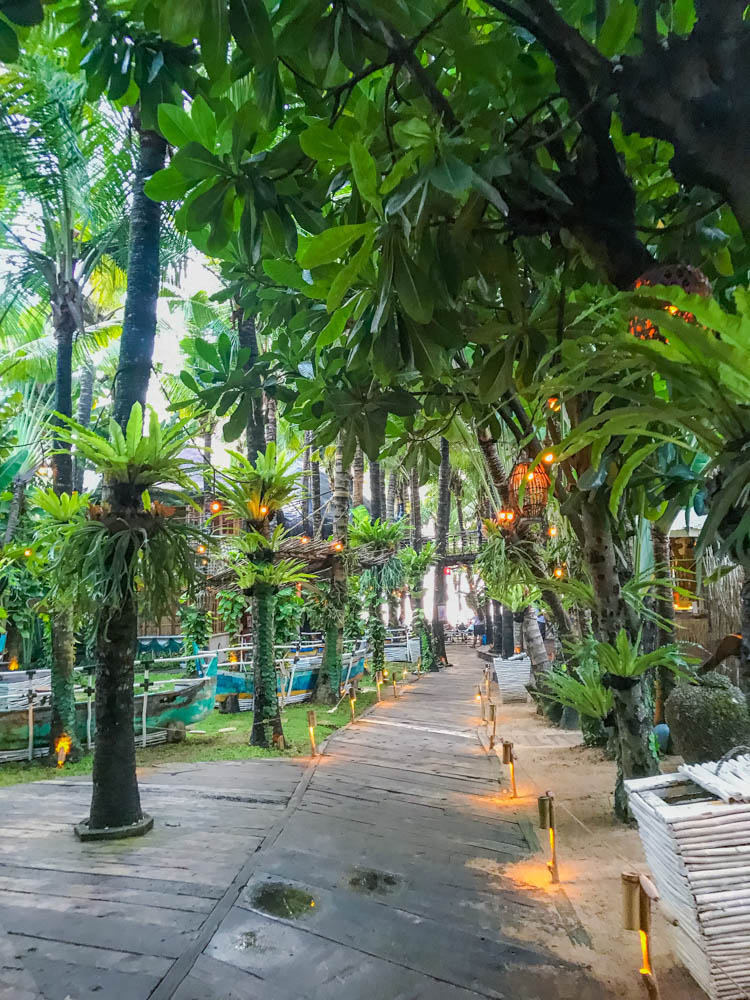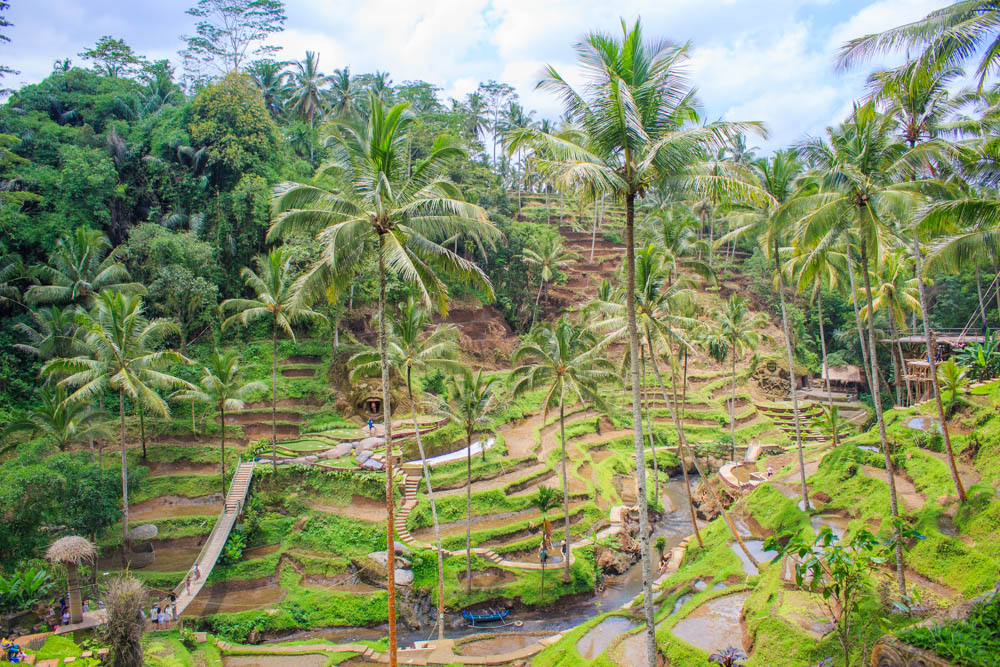 Where to stay in Bali?
Canggu
Canggu (pronounced changgoo) is perhaps the most relaxed and loveliest area located on west coast of Bali, not to say the most popular area in general of Bali. EVERYONE wants to go here and I understand why! This is the best surf area for all surf lovers. If you are going to Bali for surfing, this is the place to be settled, for sure! The beach here has optimal waves for surf but don't worry, even if you are not surfing (like me) it is just as good to hang out here anyway 🙂
Canggu is a very nice area but you really have to rent at scooter, I mean REALLY rent a scooter. It is almost a MUST to do when you are here. In Canggu you don't walk in the same way as in Seminyak but it is definitely worth renting a scooter and driving around in Canggu. Here are so many nice lunch places and lovely beach clubs that are the most important to visit, as is the whole atmosphere here very relaxed, something I appreciated very much! 🙂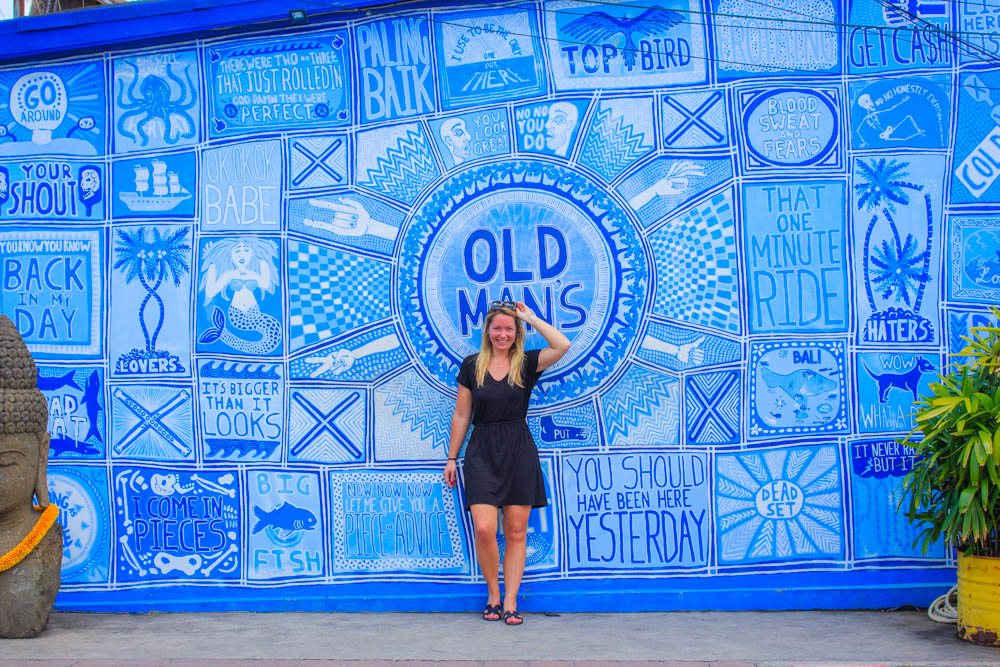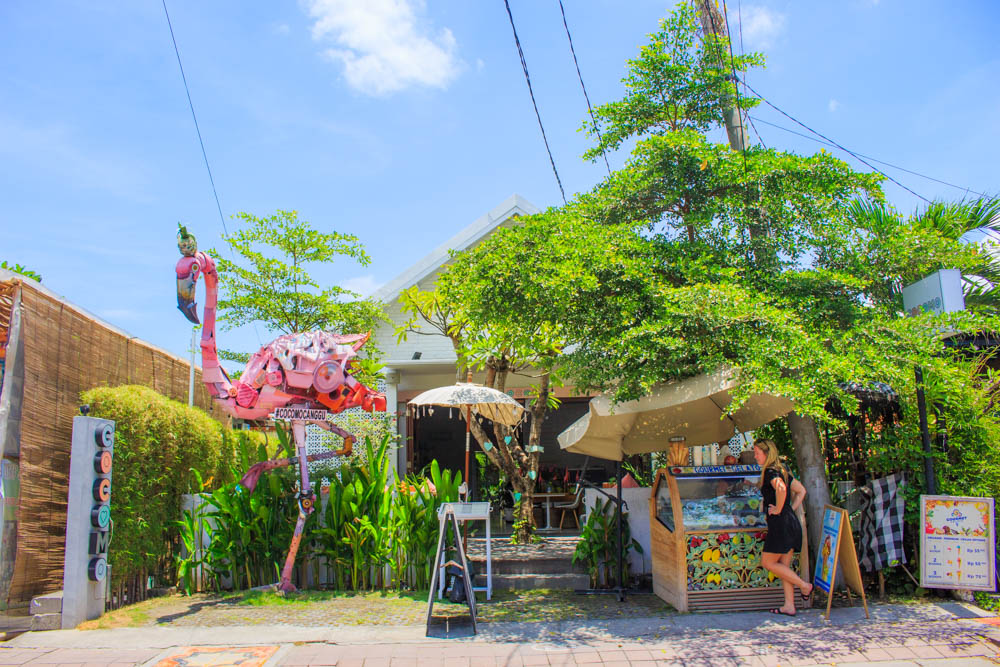 If you want more tips about Canggu, you can read my best travel tips to Canggu in this blogpost. 
Seminyak
The area Seminyak in Bali is the area I liked best. Besides surfing on the beach, there are plenty of restaurants, beach clubs and attractions here. Seminyak is easy to stroll around in and here you don't need to rent a scooter to get around if you don't want to, Seminyak is very easy to walk around, which made me walk everywhere here.
I would say that Seminyak has a great selection of everything. Here is something for everyone with everything from beach to beach clubs, nice coffee shops to cozy restaurants and below I've listed my favorites on what I recommend to see, do and eat in Seminyak.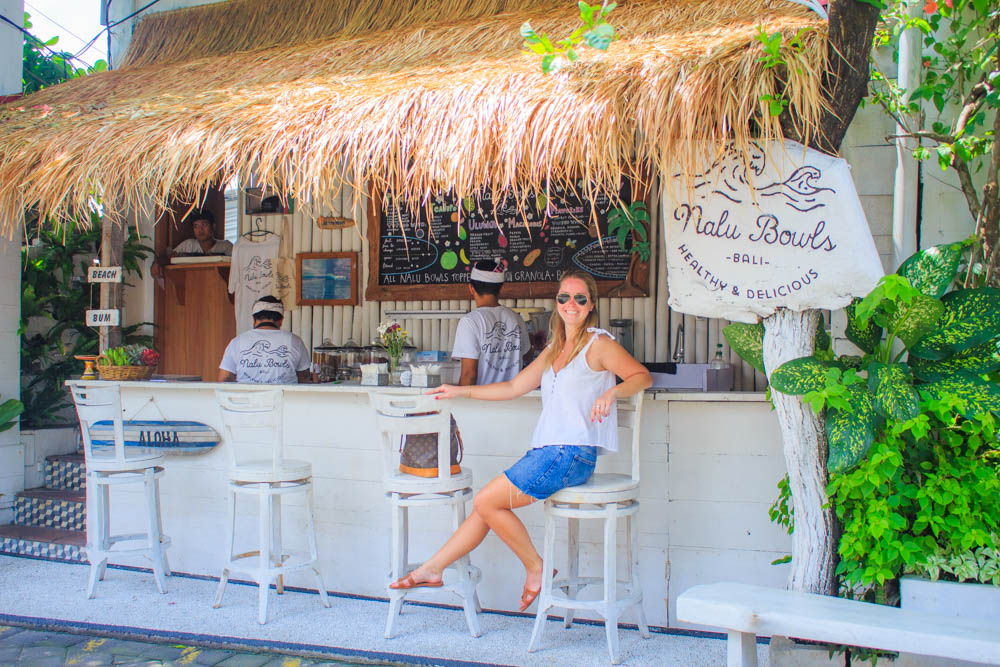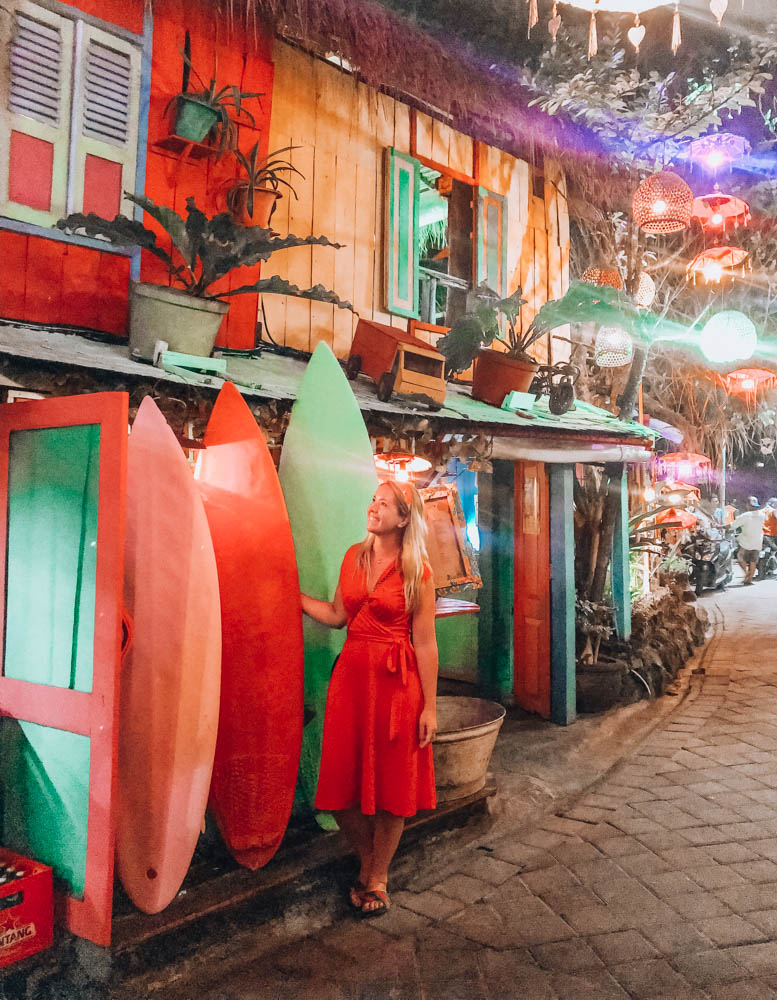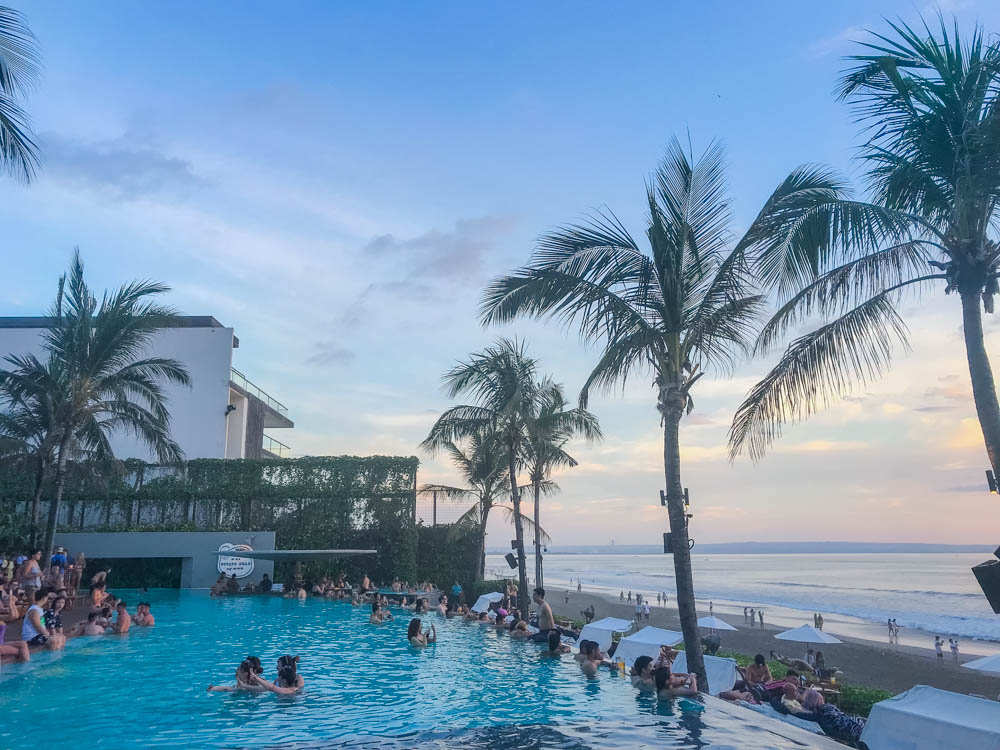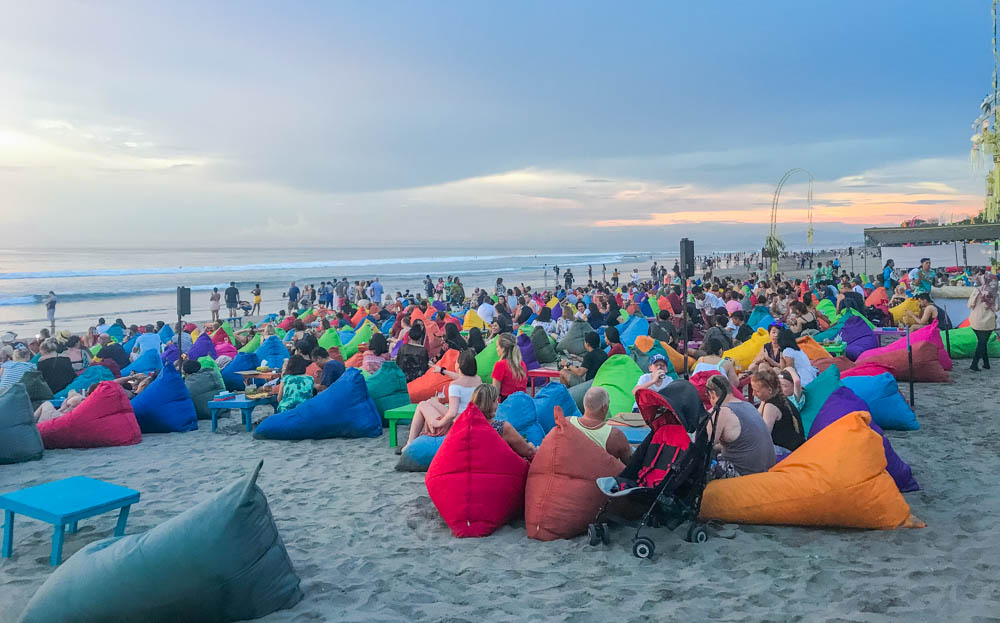 If you want more tips about Seminyak, you can read my best travel tips to Seminyak in this blogpost.
Kuta
Kuta is perhaps the most popular area to go to in Bali, especially if you want to party. If you go on a honeymoon to Bali you shouldn't go here. If  you want to party, live cheaply and meet other young people around the world – then you have come to the right place! Personally, I don't like Kuta as much as I do with both Seminyak, Canggu and Uluwatu but it is a matter of taste.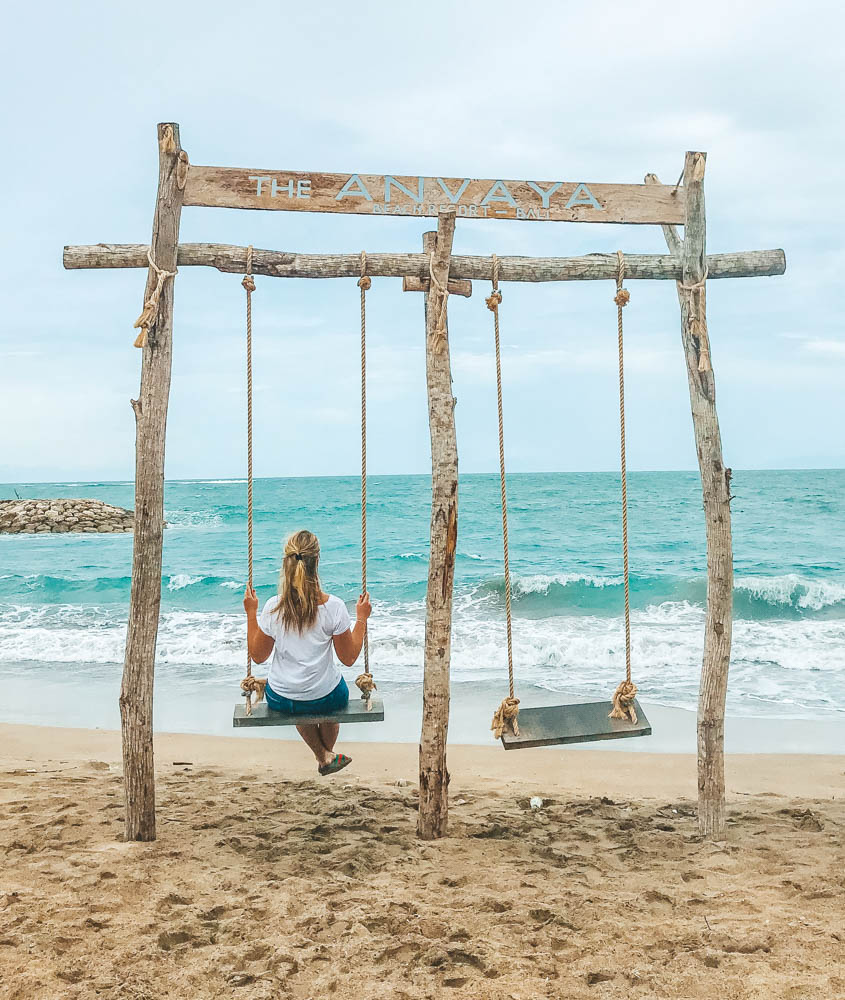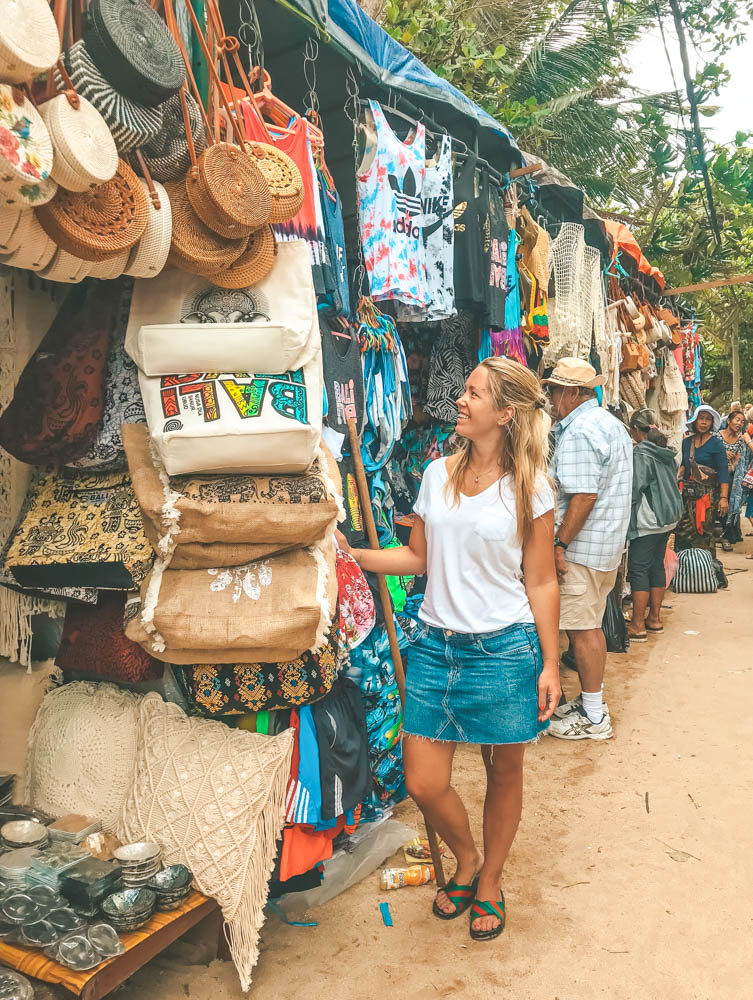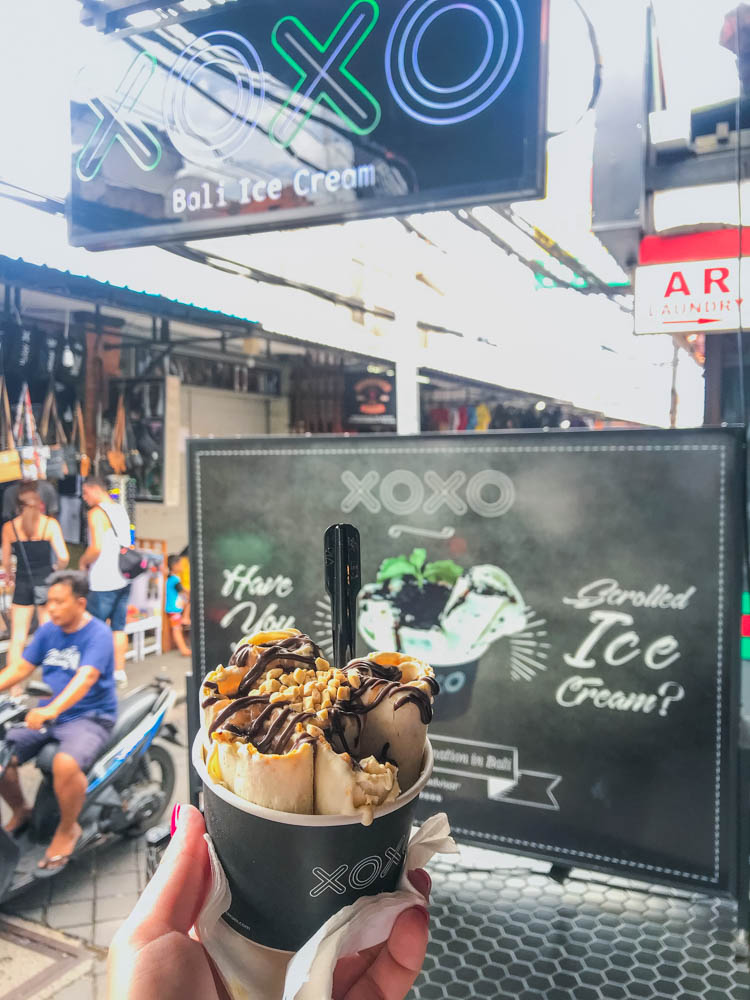 If you want more tips about Kuta and what you can see and do you can read my travel tips to Kuta in this blogpost. 
Uluwatu
Uluwatu clearly became my favorite area in Bali, that's for sure. Here you have breathtaking views, white sandy beaches with coral blue water, fantastic beach clubs and very trendy coffee shops and restaurants. I can really recommend visiting Uluwatu when you are in Bali!
Uluwatu is about an hour by car from Bali Airport. I can really recommend EVERYONE to go here – from families with children, to couples to solo travelers and friends who travels in group together, even as a honeymoon destination Uluwatu is perfect!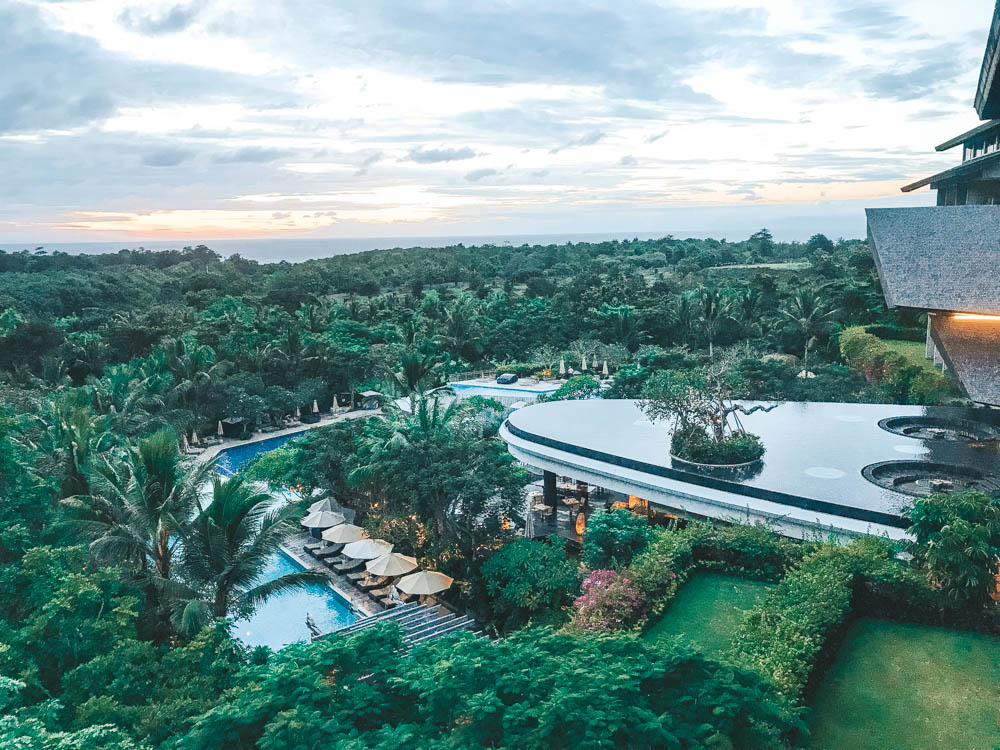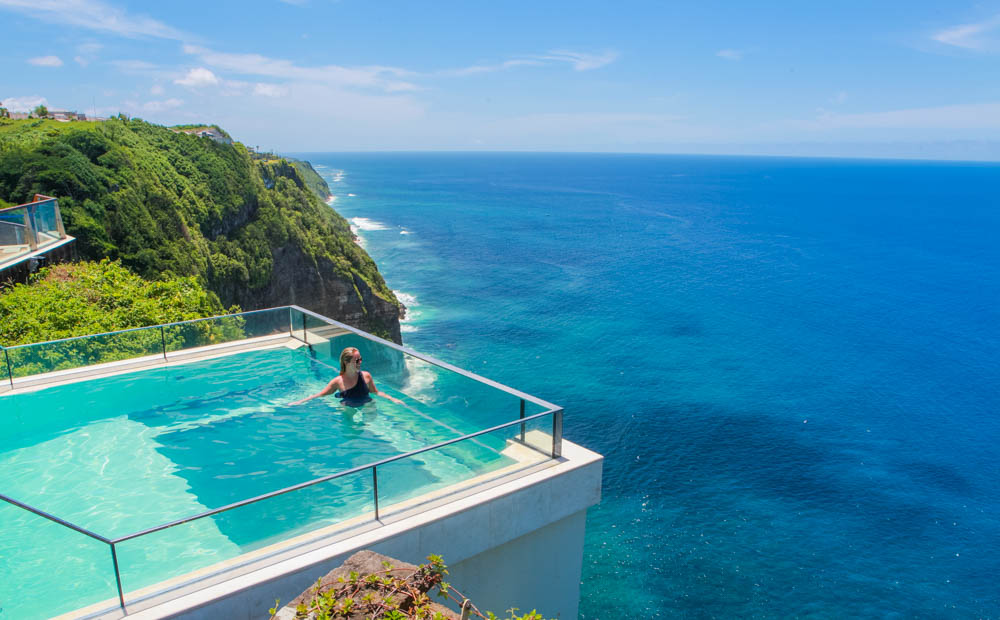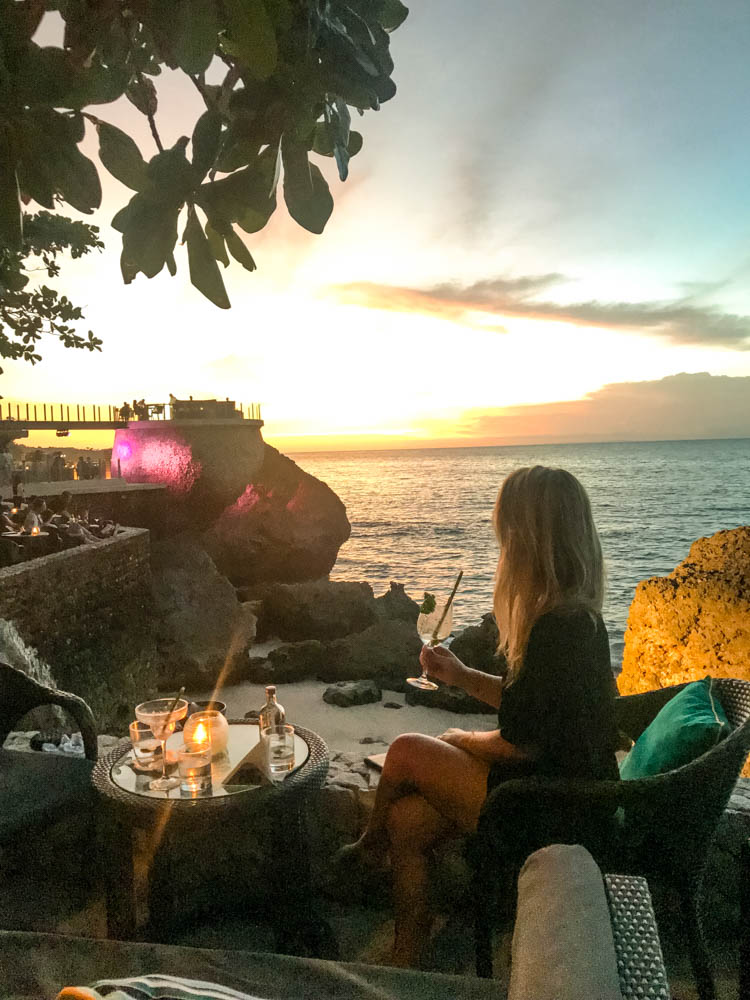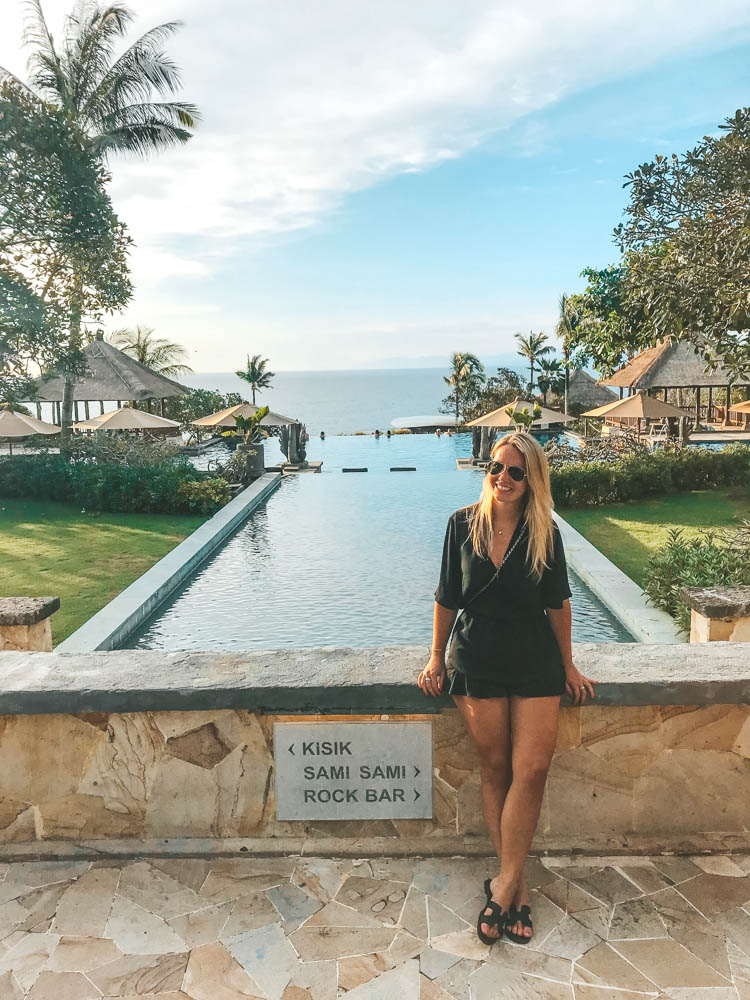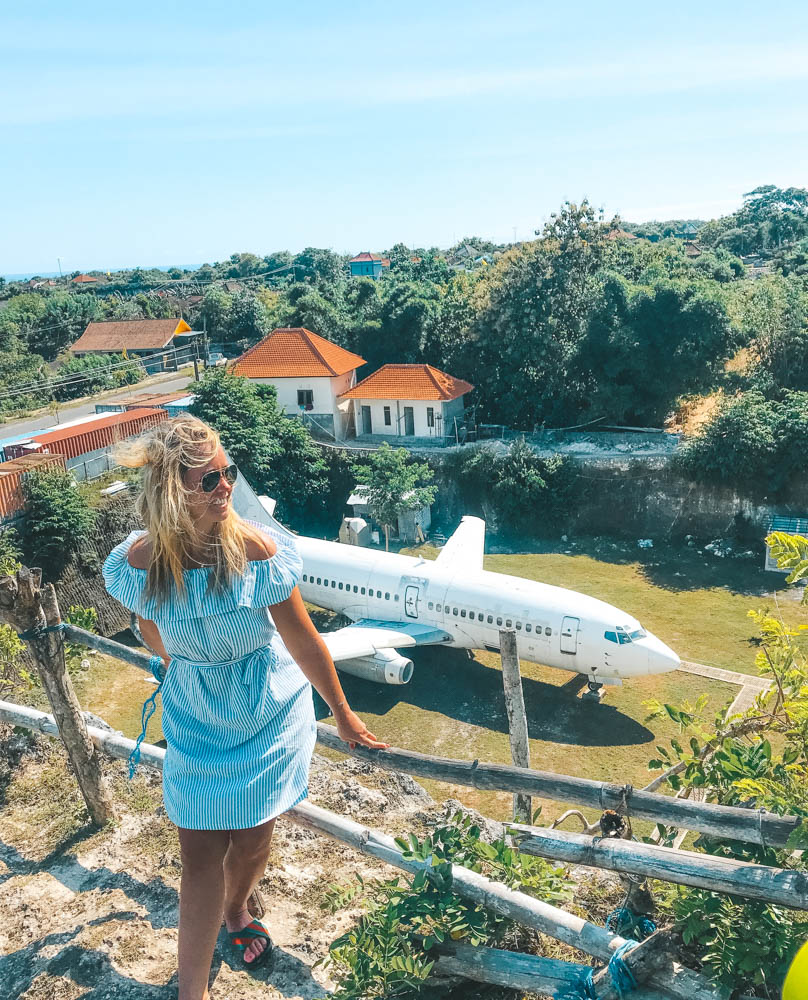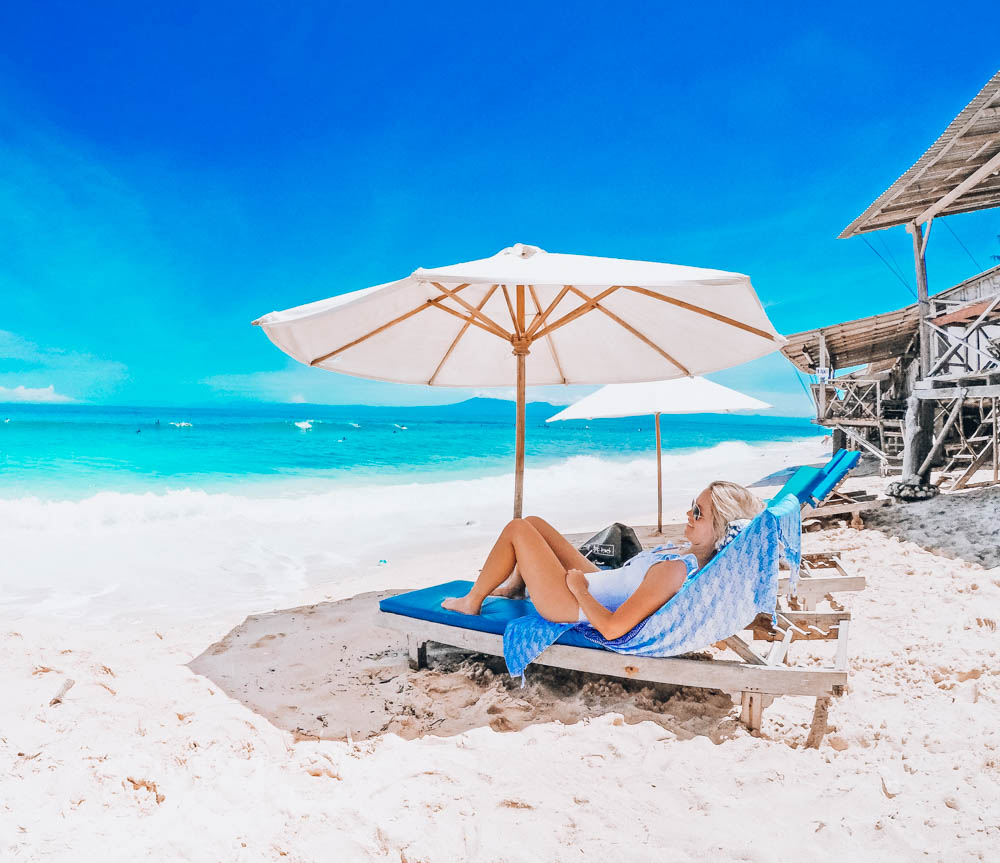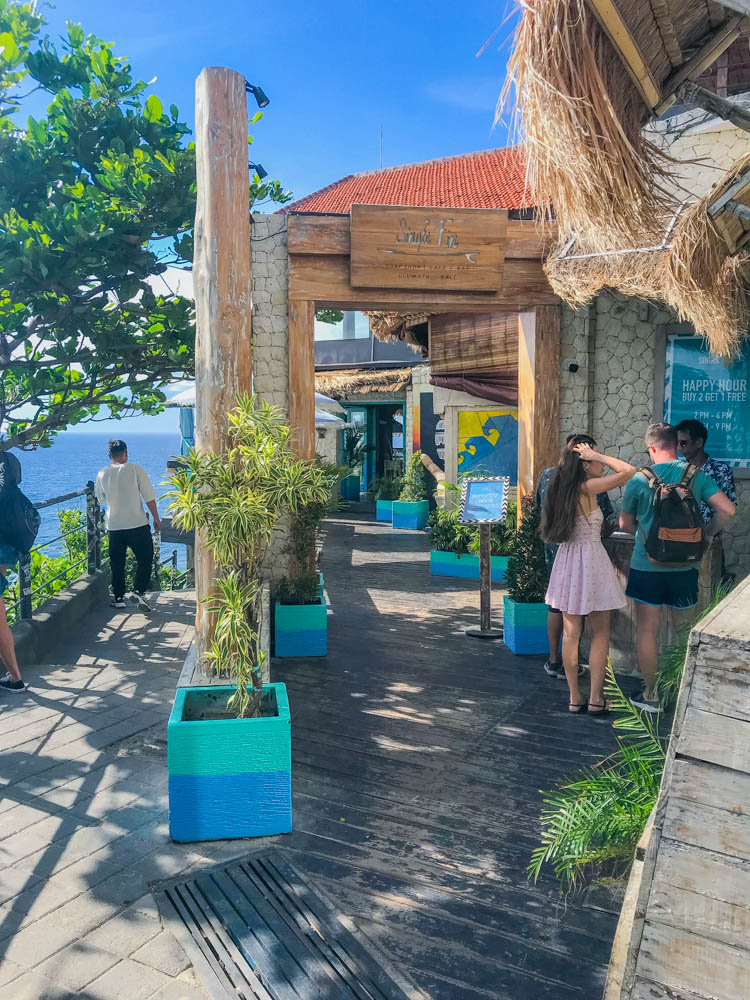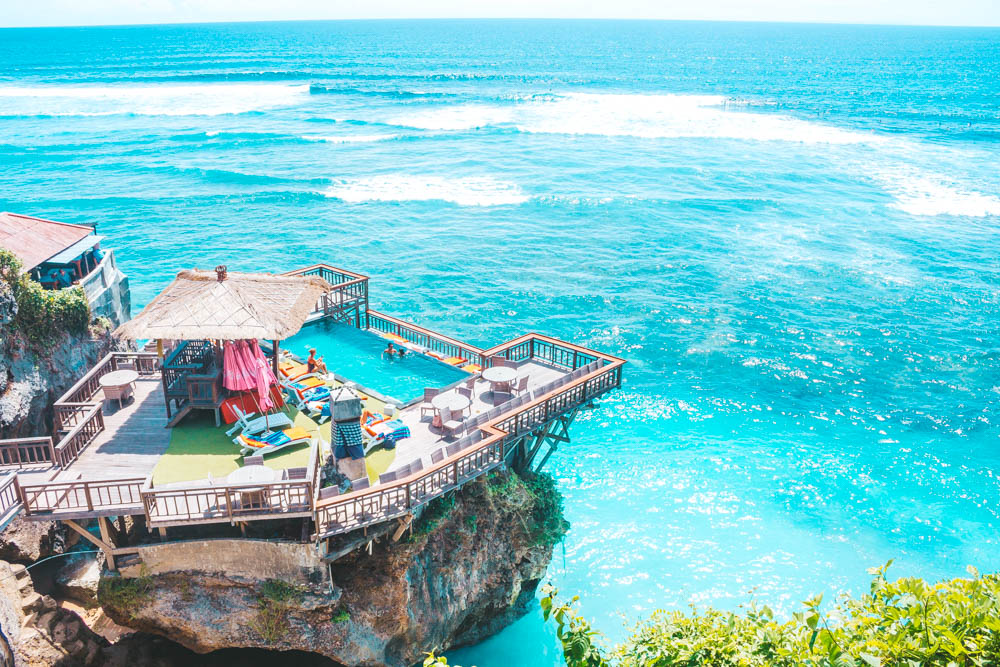 If you want more tips about Uluwatu, you can read my best travel tips to Uluwatu in this blogpost. 
Nusa Dua
Nusa Dua may have Bali's absolutely finest beaches. If you only want luxury and harmony, it is in Nusa Dua that you should be staying. This area is considered a little more luxurious than the other areas in Bali. If you are on honeymoon I recommend staying at a really nice hotel in Nusa Dua which has direct access to the beach.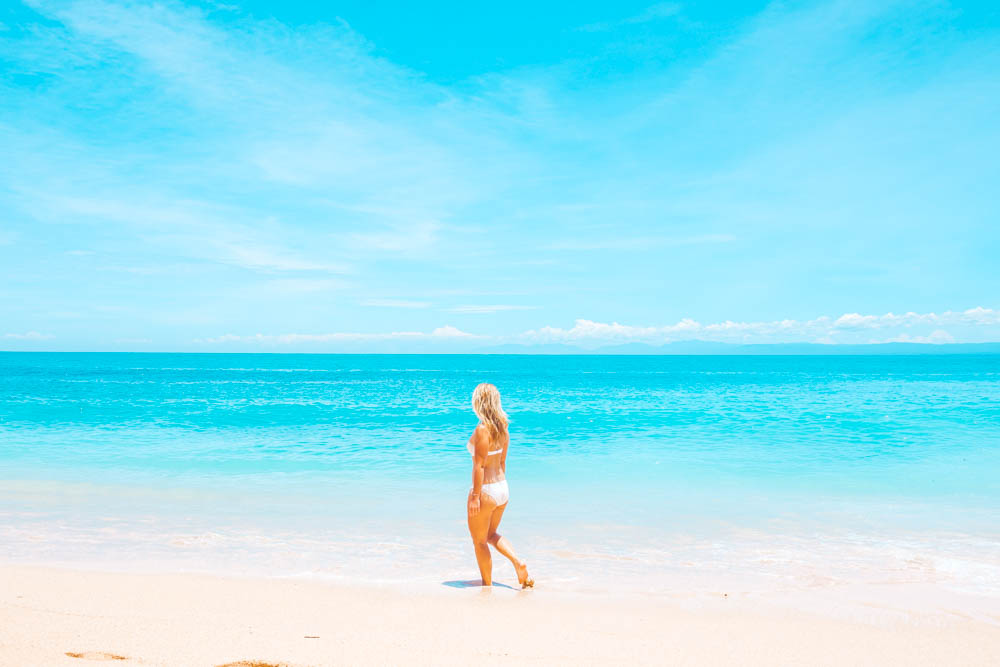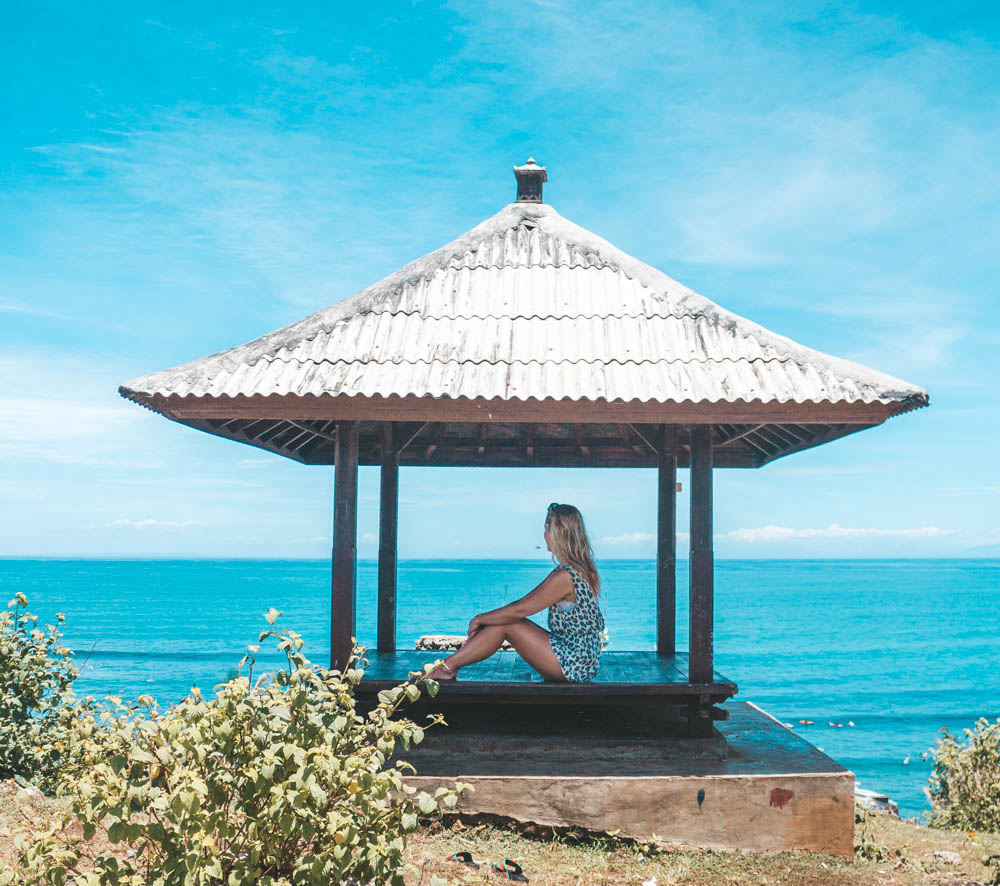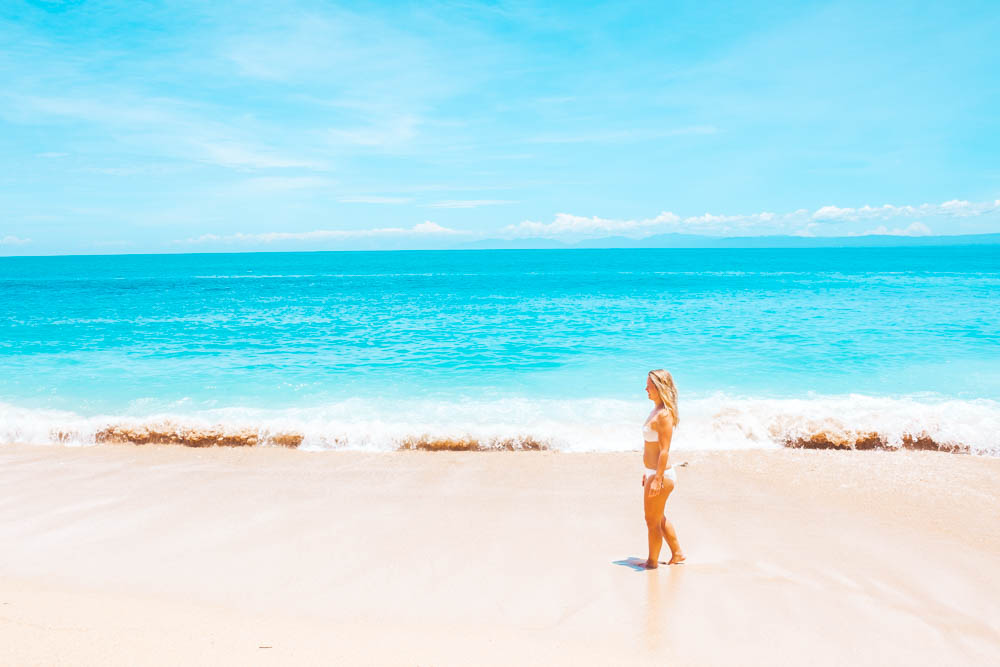 Honeymoon
As I mentioned earlier, there are two areas in Bali I recommend to go to for those who are going on a honeymoon to Bali. It is partly Uluwatu which has a bit more expensive and more nicer beach clubs as well as hotels but also the Nusa Dua area. In the area of Uluwatu it is popular to rent a really nice villa if you want to be completely alone but I would recommend putting the money in a luxury hotel instead. But it's a matter of taste 🙂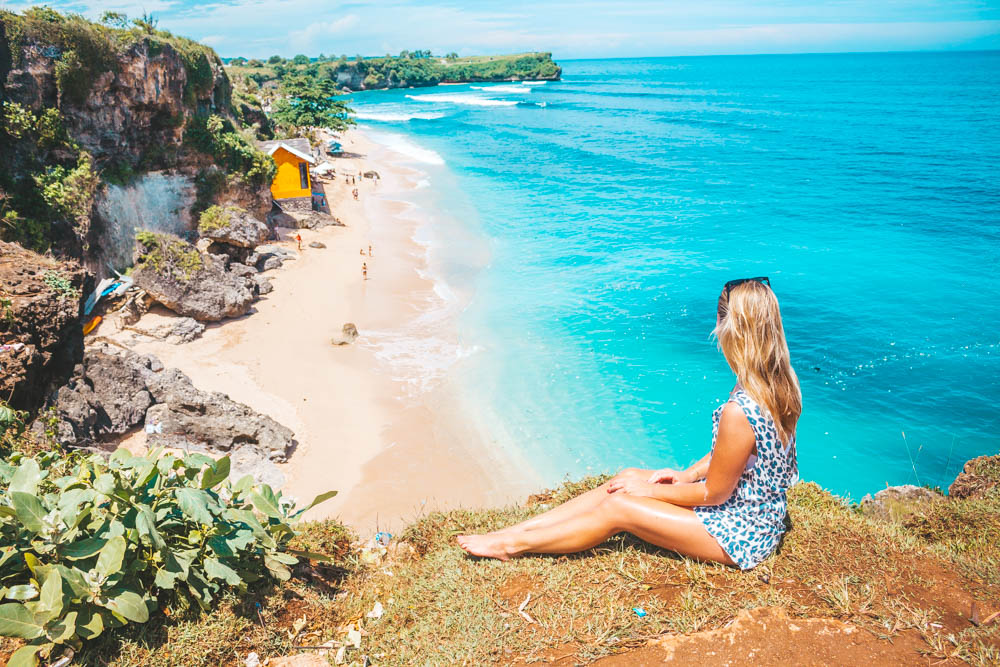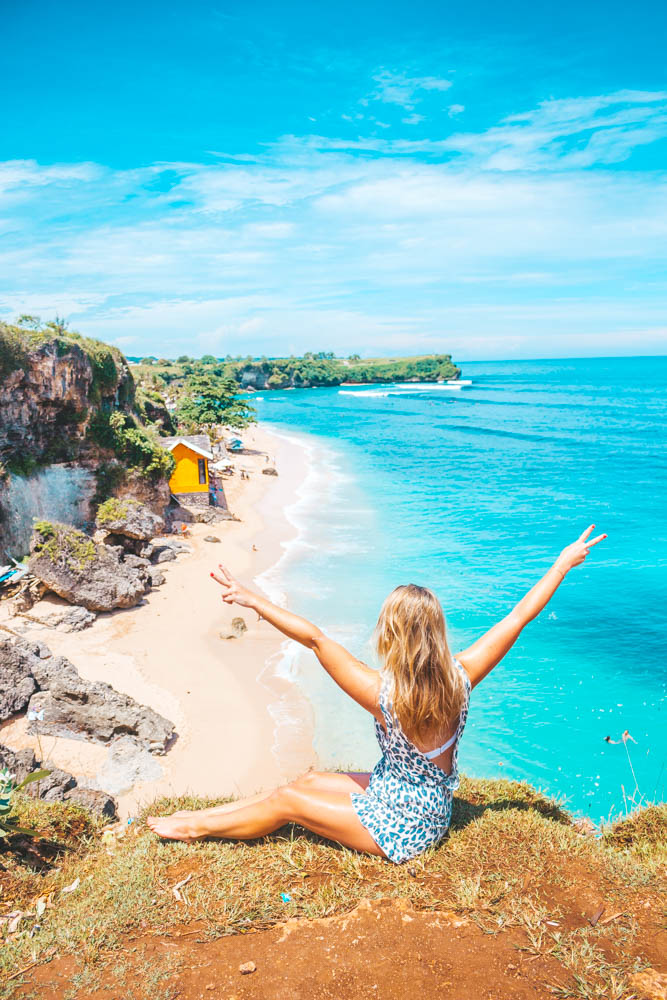 I hope this guide has facilitated a little bit for your decision on where in Bali you want to stay 🙂
Here you will find all my travel guides to Bali:
Happy Travels!
// Charlotte