10 Tips For Visiting Angkor Wat in Cambodia
How to get to Angkor Wat in Cambodia? How much does it cost to visit Angkor Wat? Should you see the sunrise or sunset over Angkor Wat? How long does it take to see Angkor Wat? The answers to all these questions and many more will I answer in this blog post based on my own experience when I visited Angkor Wat.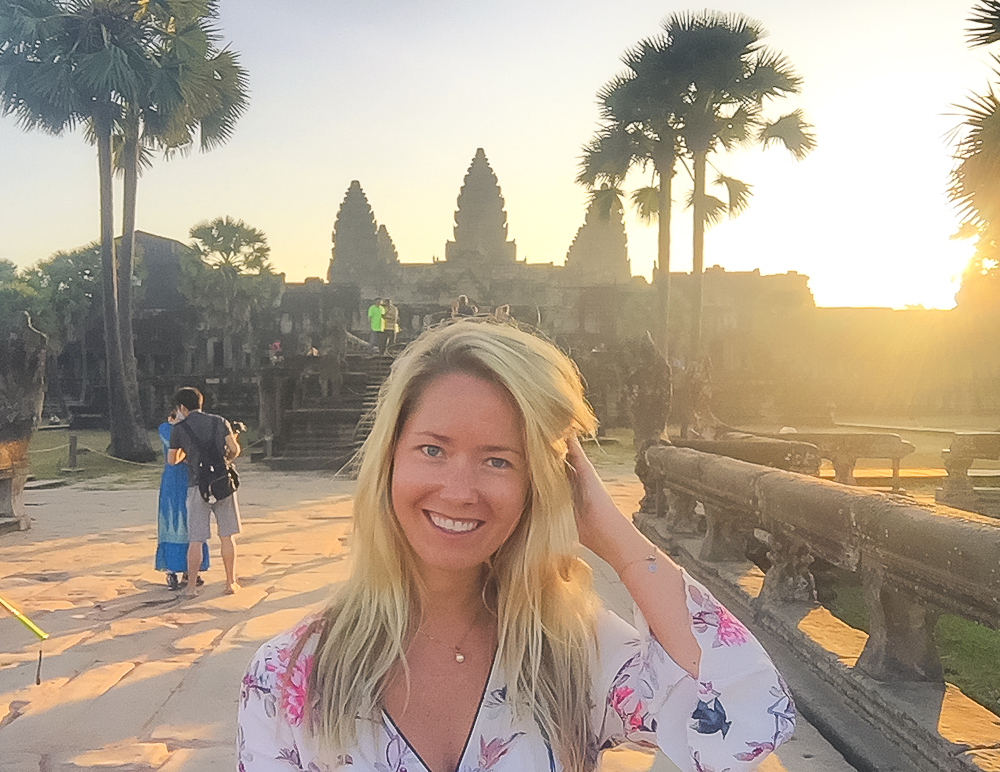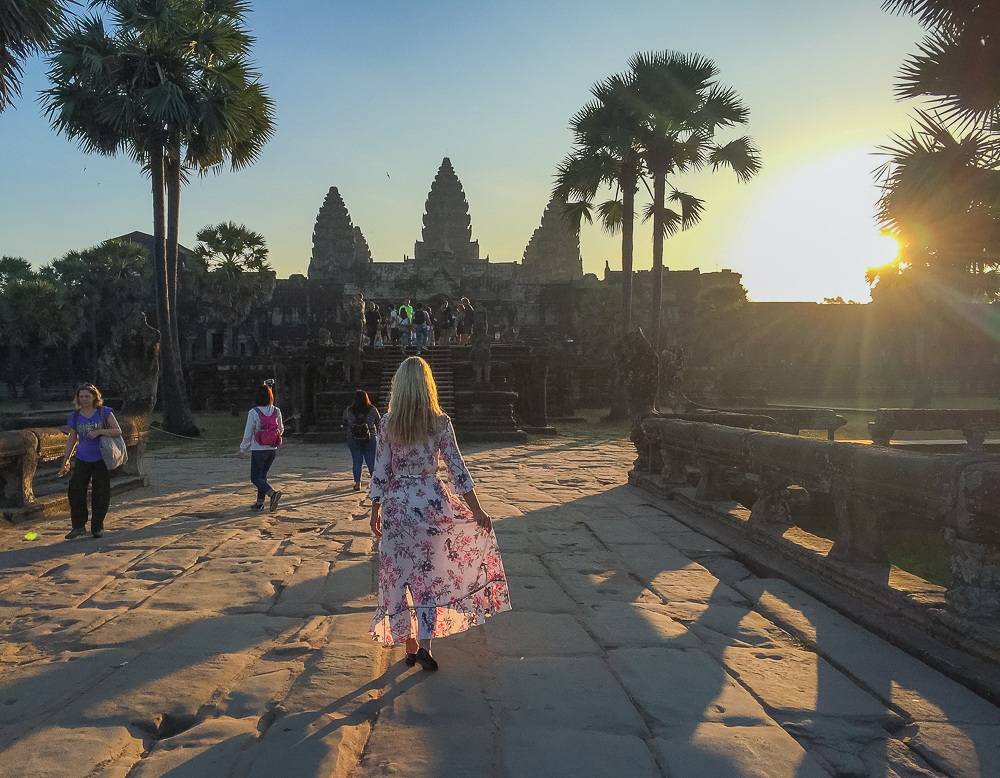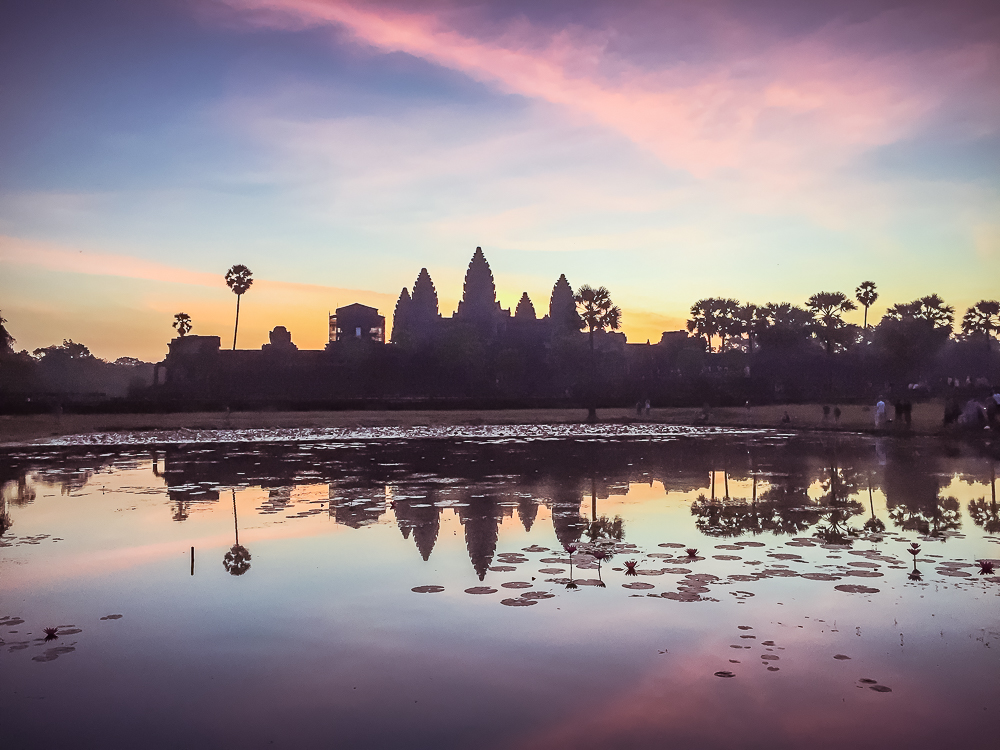 Here are my tips for visiting Angkor Wat:
1. Ticket purchase for Angkor Wat
If you want to see both sunrise and sunset, I would recommend buying tickets the day before at 16.45 as they release the tickets by that time and is valid for Angkor Wat the day after. Then you get to see both the sunset the same evening + that you already have your ticket for the next morning when you need to get up early for the sunrise. I promise, you don't want to queue at 04.30 in the morning with hundreds of others (which takes time) to get a ticket, because you want to get a good spot for the sunrise that morning. My tip is to come to the ticket office at 4.30 pm the day before and queue up to buy the tickets which are released at 16.45 every day.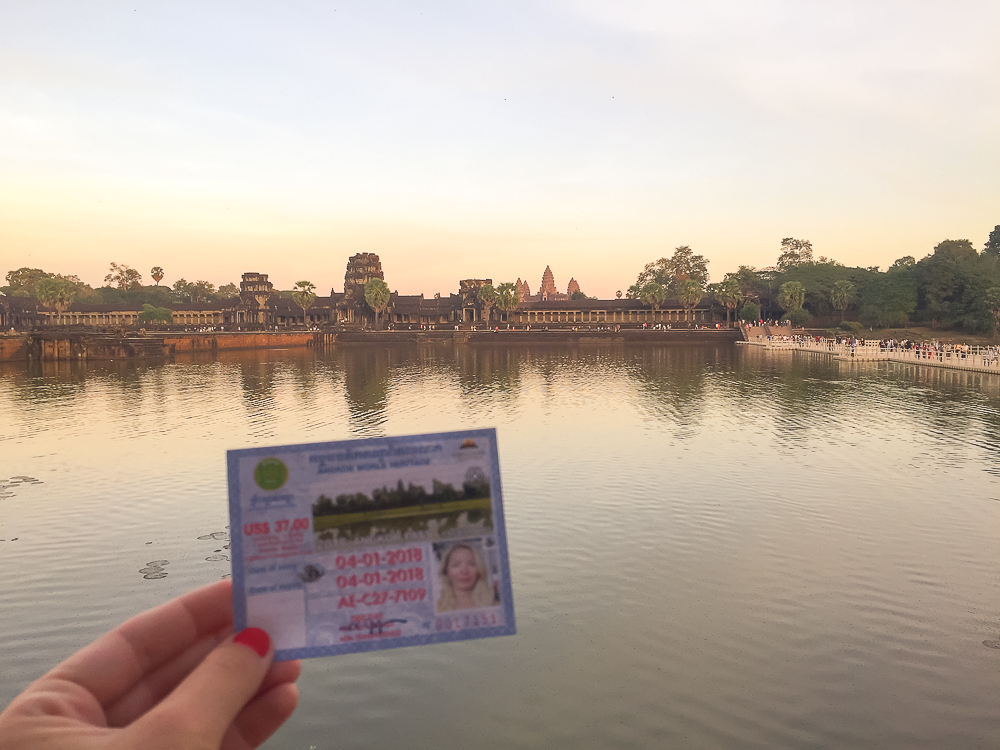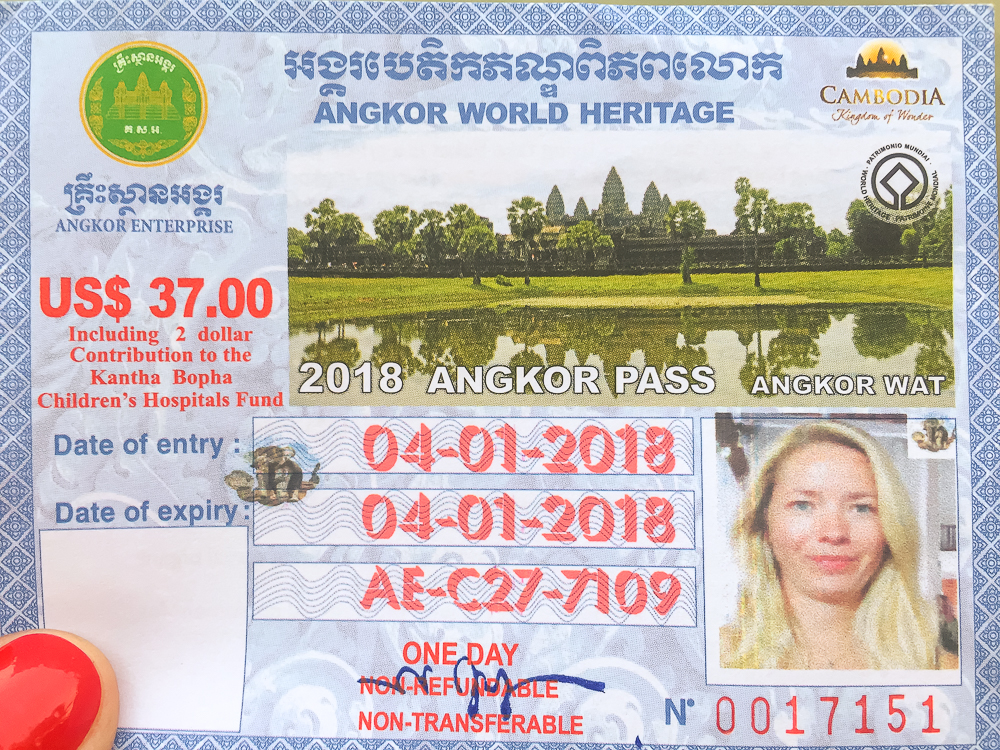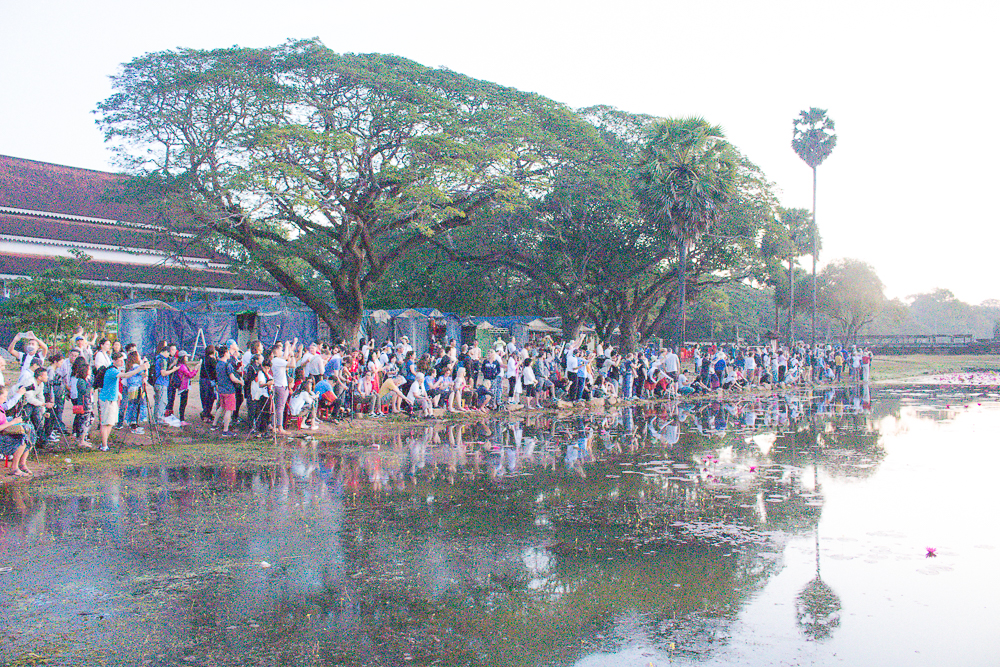 This is what it looks like in the morning just when the sun has risen. There are a lot of people and everyone wants to stand at the front of the water for the best view over Angkor Wat. I definitely think it's worth coming here early in the morning to watch the sunrise over Angkor Wat and not least to get a good spot at the front! Coming here at sunrise is actually among the coolest I've ever experienced!
2. Have your own Taxi Driver
I hired a driver who drove a Tuk tuk taxi and who was outside my hotel that morning I wanted to see the sunrise. He drove me in the afternoon when I arrived to Siem Reap so I could buy my ticket and then he drove me directly to Angkor Wat so I could see the sunset and then we went to the night market that I wanted to see in Siem Reap. Then he drove me home and got ready the next day, early in the morning, to drive me straight to the main entrance to Angkor Wat so I could see the entire sunrise. He drove me around all day from one temple to the other until I felt satisfied.
We already started at 04.30 in the morning until I felt ready with Angkor Wat around lunchtime. Then I had seen what I wanted without any stress. Hiring a taxi driver that I did is very common here and it cost me $30 in total ($10 the night before and $20 for the whole day). The prices are around here so don't be fooled because they will surely start at double because they know you are a tourist. I clearly thought it was worth $30 to have my own driver so much due to I wanted to see and do a lot in Siem Reap as a solo traveling girl.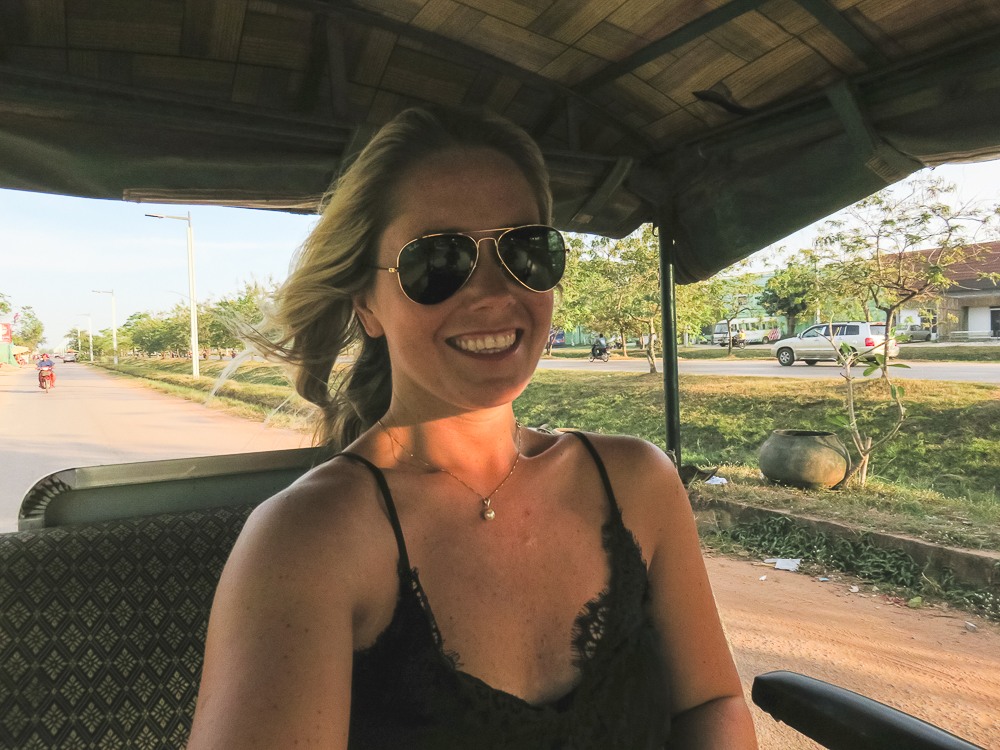 3. You can't walk around here
When you visit Angkor Wat, there are several large temples scattered in a very large area. In other words, you can't walk around the temples in Angkor Wat, something I thought I could do from the beginning until I came here and realized that it wasn't going at all. There are incredibly long distances between the temples and when you are here it is really worth seeing everything that is here. In addition, it is too hot to be able to walk around.
There is usually a "route" that your taxi driver gives you as a suggestion. I got to choose different routes from pictures he had and showed me so I pointed to the route I wanted to do. My tip, of course, is to start with the main entrance to Angkor Wat, the largest and most famous temple that makes up Angkor Wat, whether you come here early in the morning to see the sunrise or not. Other famous temples around this are include Bayon and Ta Prohm Temple where Tomb Raider has been recorded.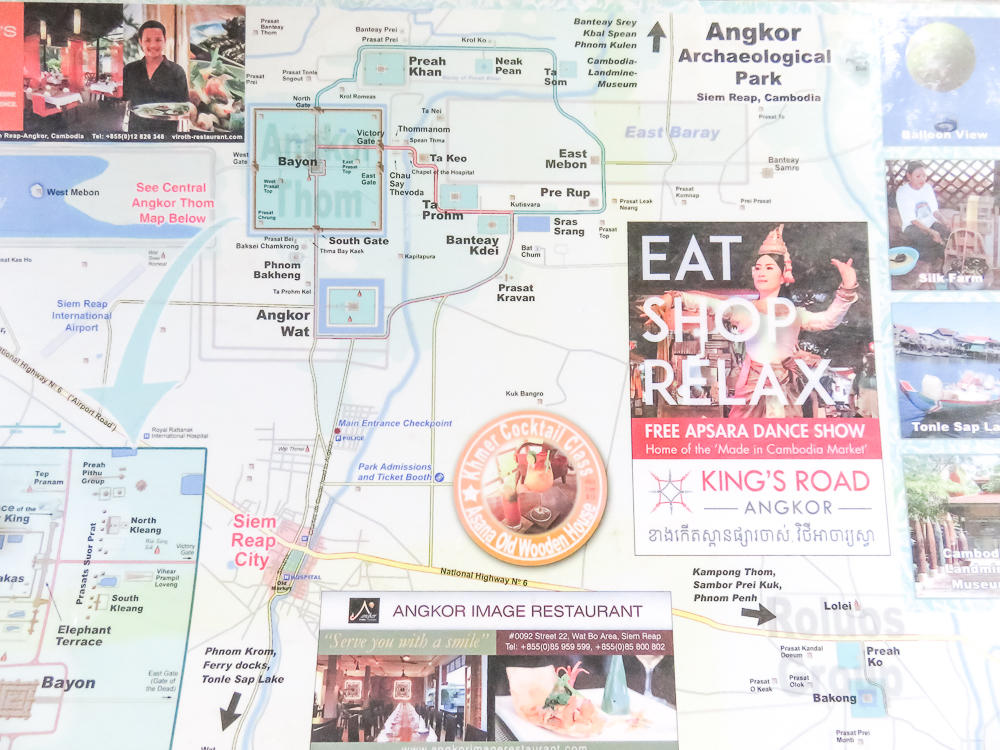 4. Wear covered clothes
To enter here, regardless of temple, you must have full clothing on. You are not allowed to show shoulders or knees but remember to dress airily as it gets extremely hot already at nine in the morning. Bring a shawl to cover you that you can take off later when you go in the taxi.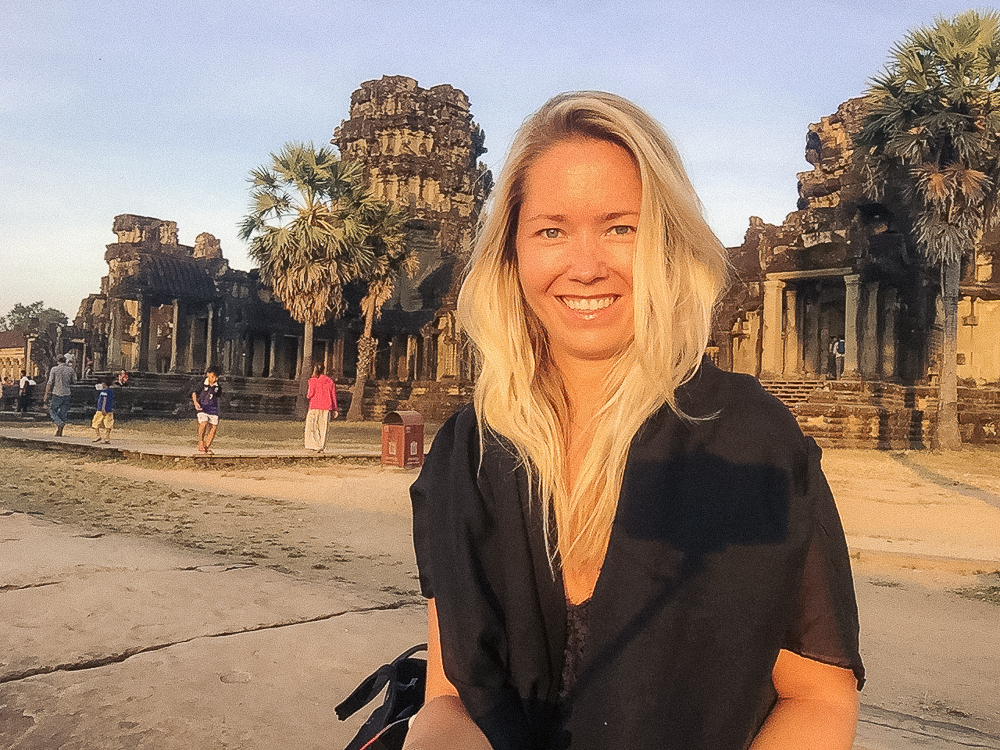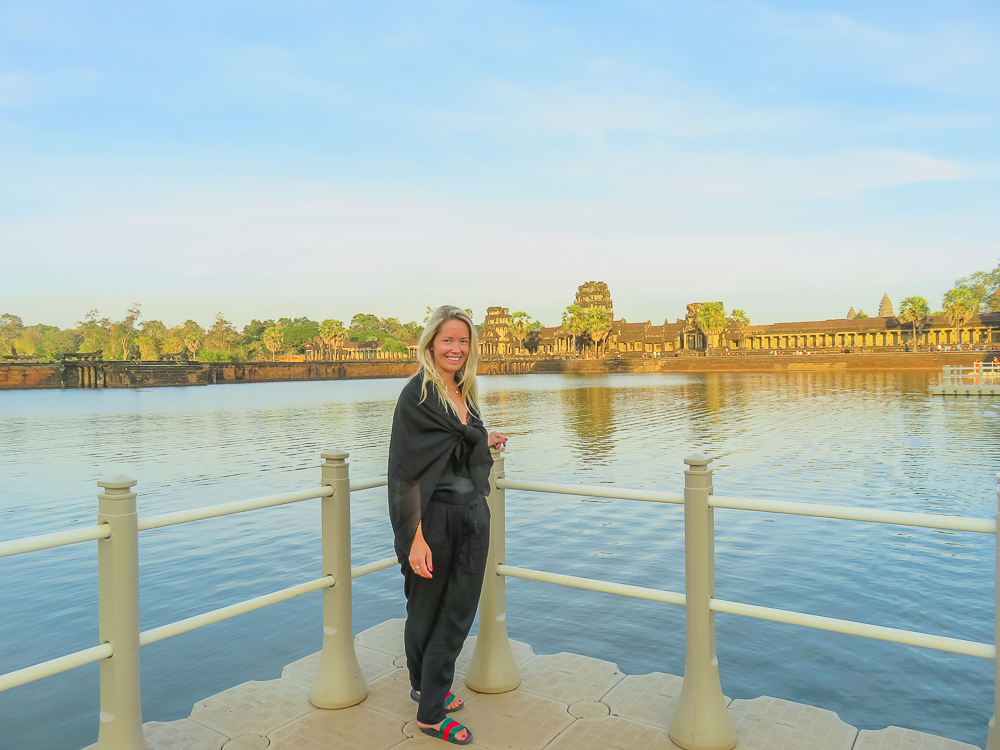 5. Water
As I mentioned above, it will be extremely hot, very early in the morning so be sure to drink plenty of water throughout the day. There are small shops along the roadside that you can stop at and buy water. I promise you, you will really need a lot of water during your visit here.
6. Buy ticket before you come here
If you want to see Angkor Wat at sunrise you have to get here early, I mean really really early. I arrived just before five o'clock in the morning and I was not the first person here, far away. Still, I got a good spot at the front by the lake to get the best experience of the sunrise. It was thanks to the fact that I had already bought my ticket the day before and could go directly here without having to go to the ticket booth first. Expect people to push you around when standing here and you will stand like packed fishes because everyone wants the best spot right in front of the temple.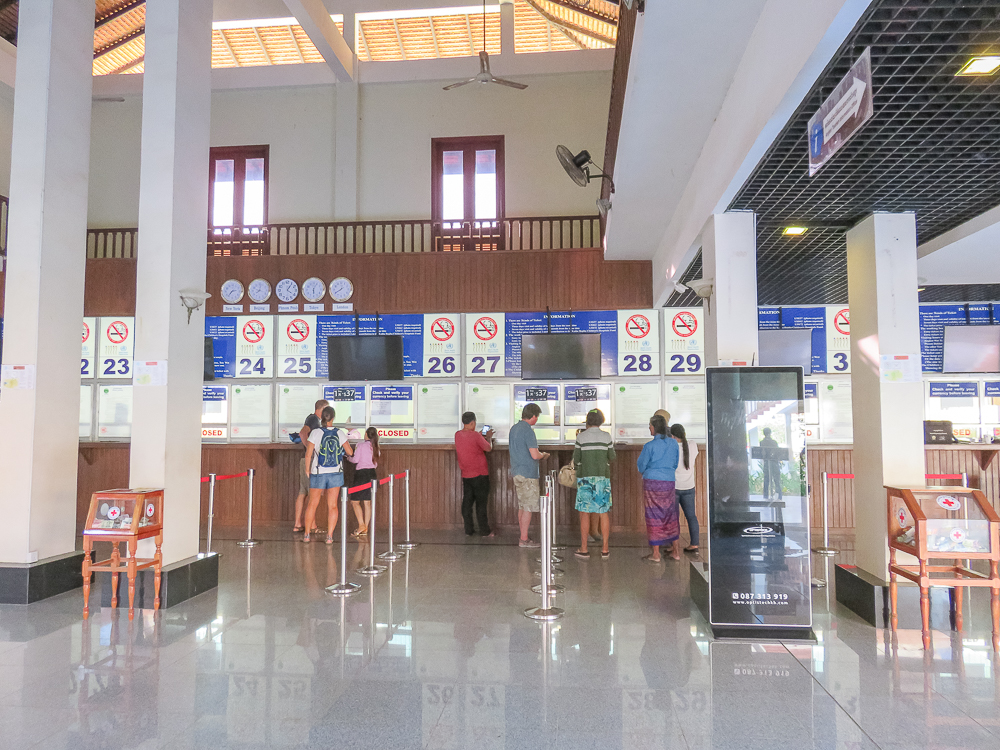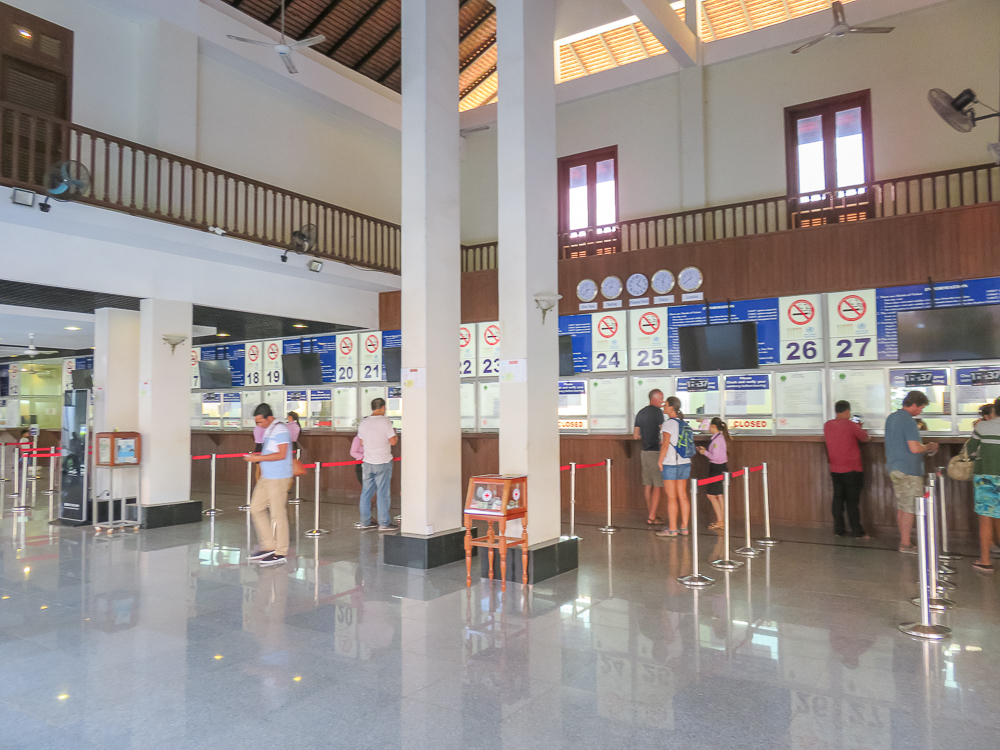 7. Angkor Wat at sunset
If you want to see Angkor Wat at sunset, go in through the main entrance and stand at the same spot (by the lake) as you did in the morning. That is the best possible experience of the sunset. Do not just stand outside Angkor Wat where they check your ticket, so make sure to go over the "bridge" that exists and enter through the temple walls because it is there inside which Angkor Wat is great to watch the sun goes down.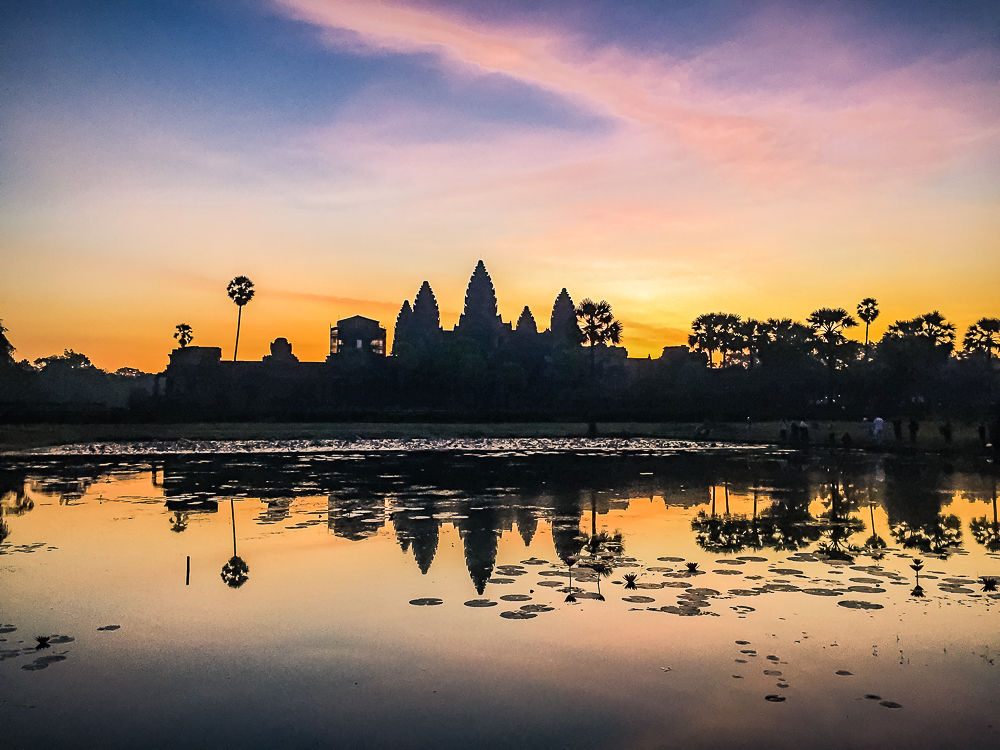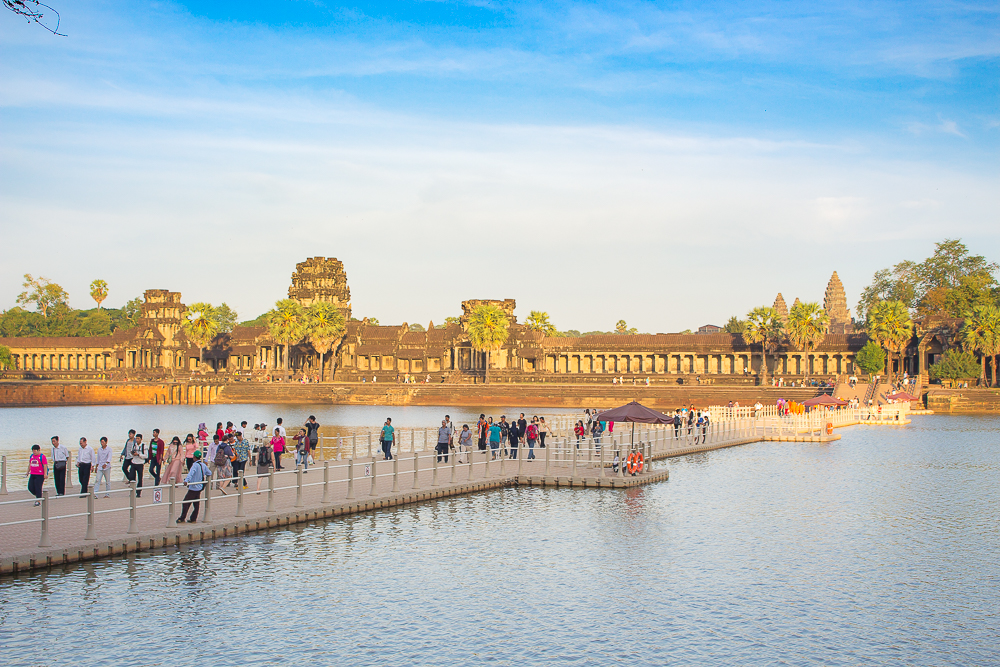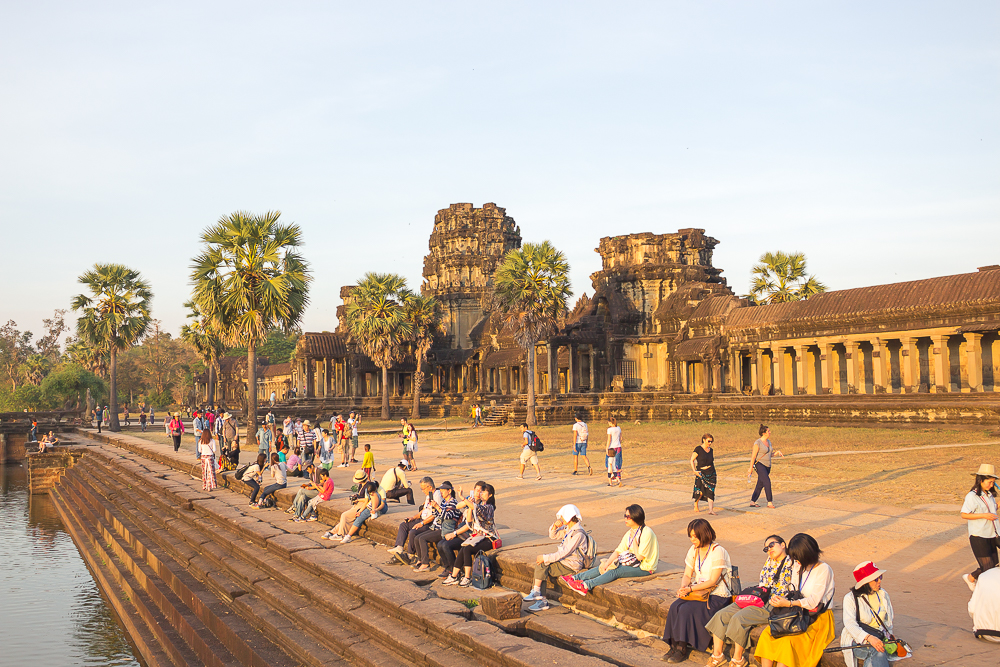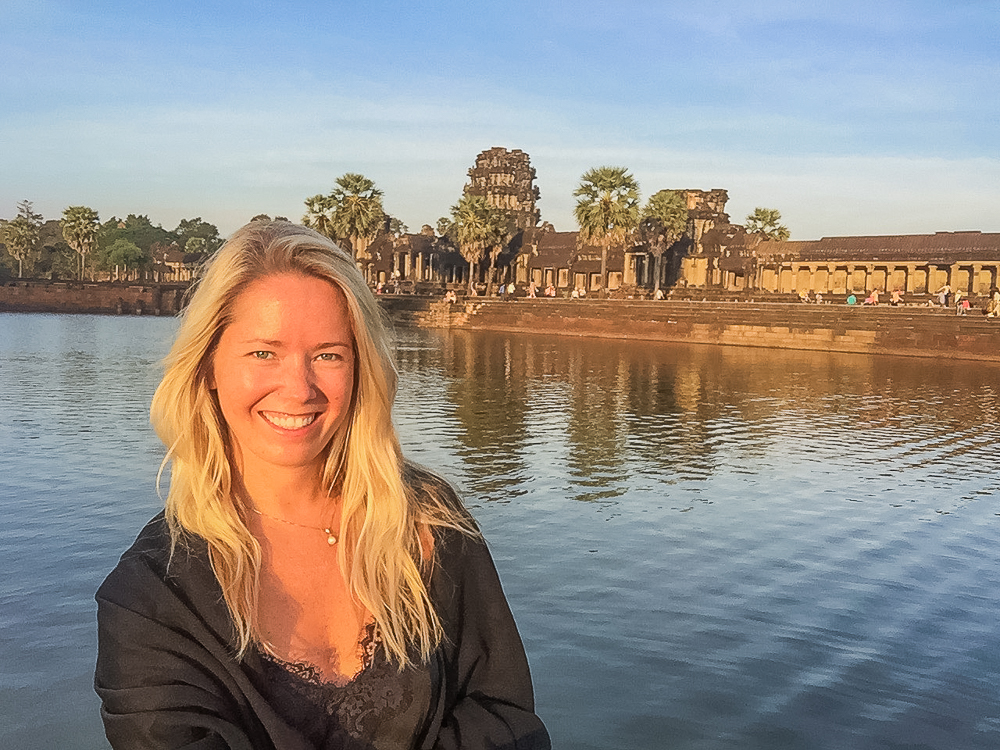 8. Bargain
My tip is to bargain about a price with your tuk tuk driver before and say which temples you want to see. There is the "small" tour and there is the "big" tour. The tuk tuk drivers have a map where you can agree on which temples you want to see and it costs around $20 a day and keep in mind that they can try to fool you on the price and take the bubble but it will cost around $20 + tips with a few dollars. I gave it anyway 🙂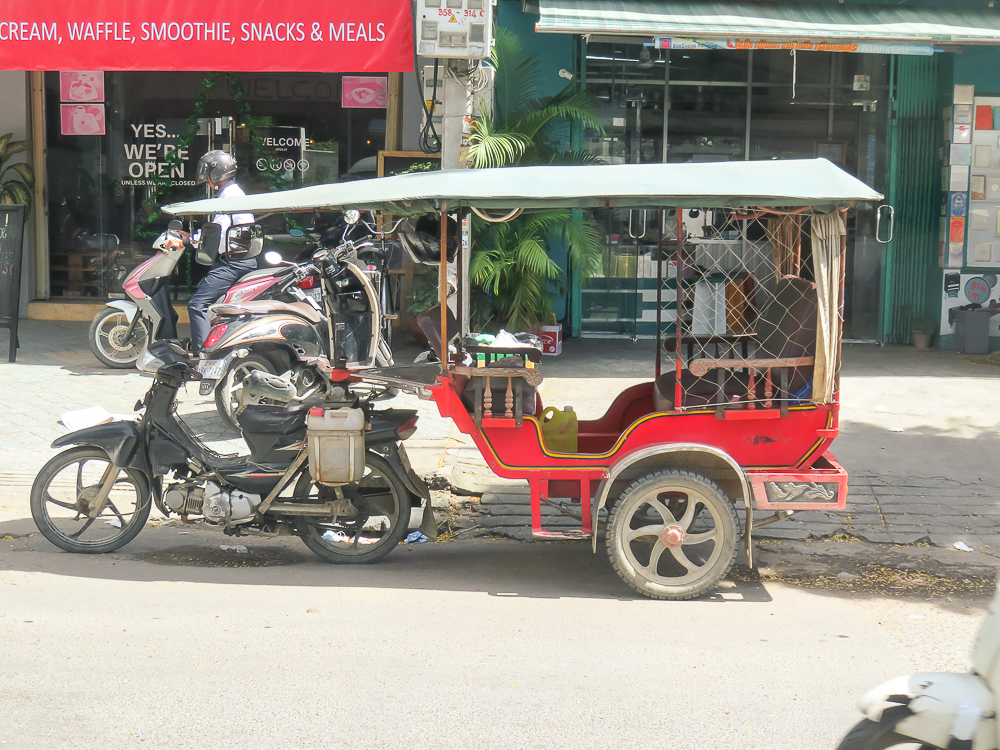 9. Vendors
You will notice that there are many vendors at the temples who will try to sell you things like magnets and picture books over Angkor Wat for $1. Some salespeople can be too much and don't give up even though you say no, which can be good to know, because personally I think this is really a pain in the ass to be honest.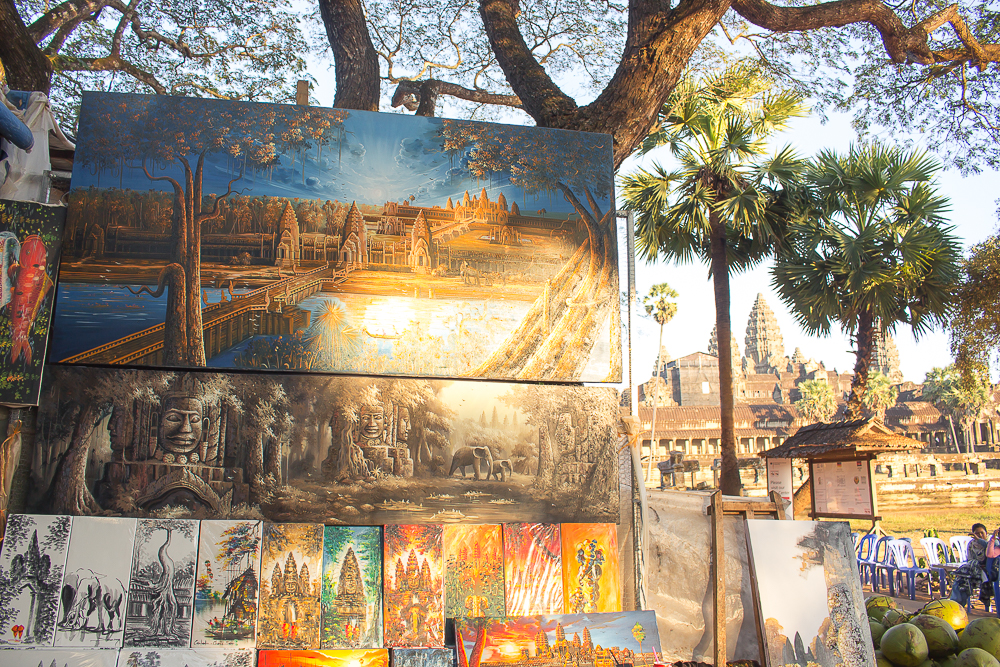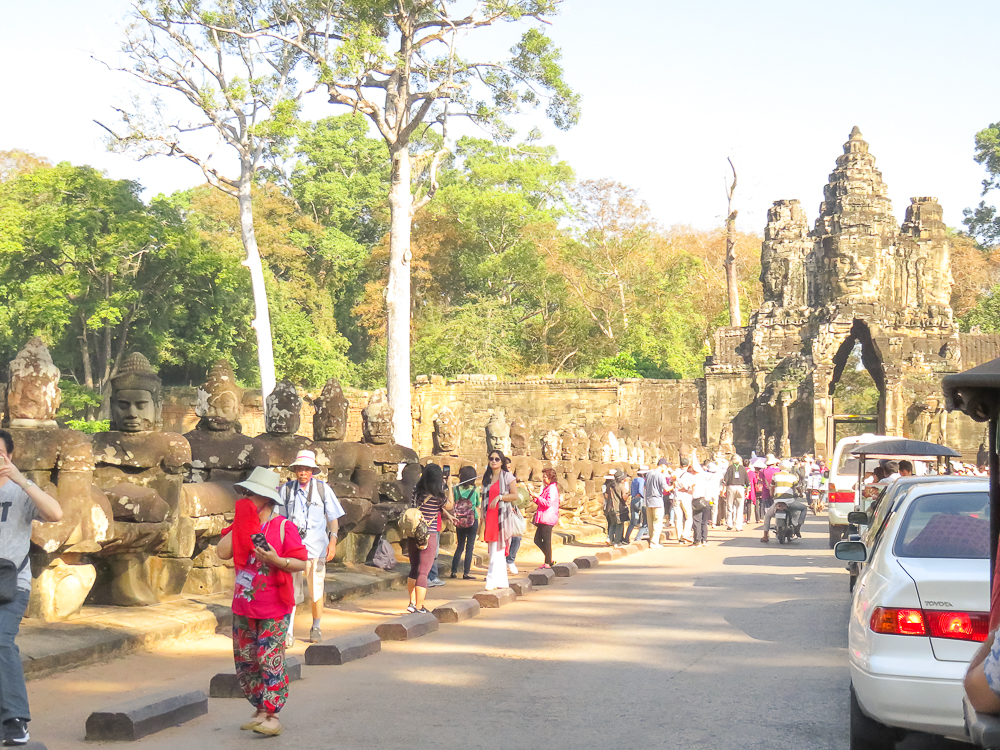 10. Entrance fee to Angkor Wat
The ticket to Angkor Wat costs US $37 per person (2018). I also had my private driver who cost $20 a day. The entrance fee cost more than my five star hotel per night I stayed at here. Hotels in Siem Reap are really cheap and have an incredibly good standard! Treat yourself and stay luxurious when you are here, because it is very cheap! 🙂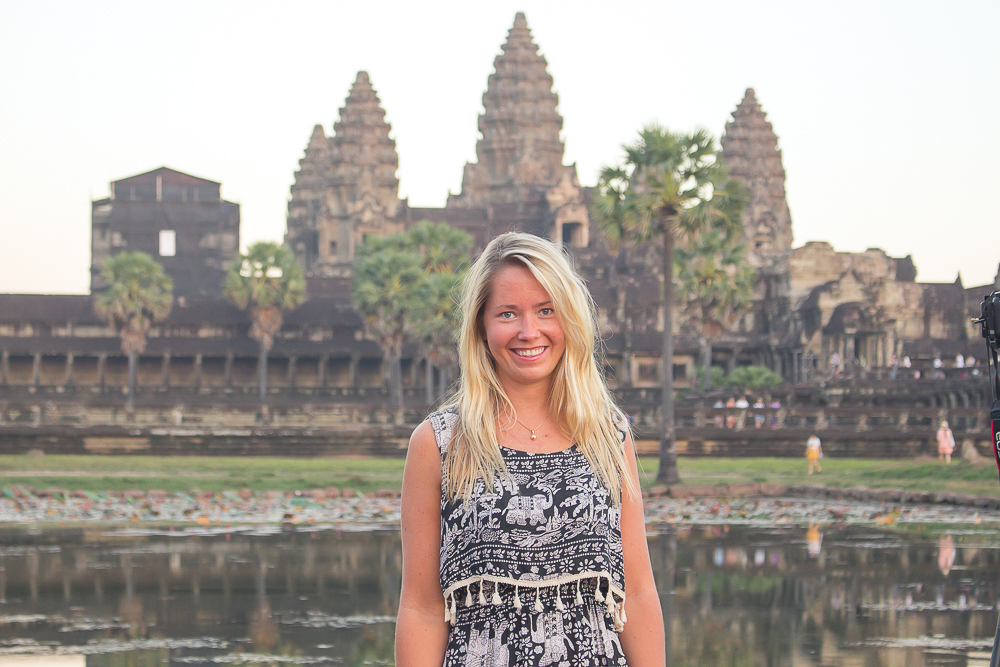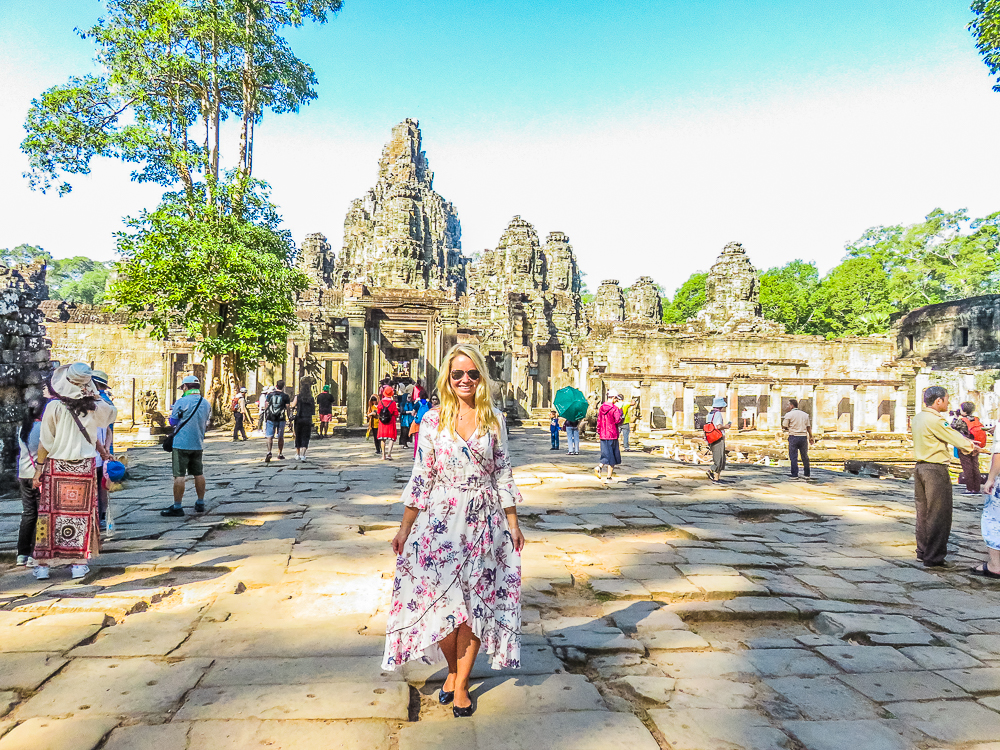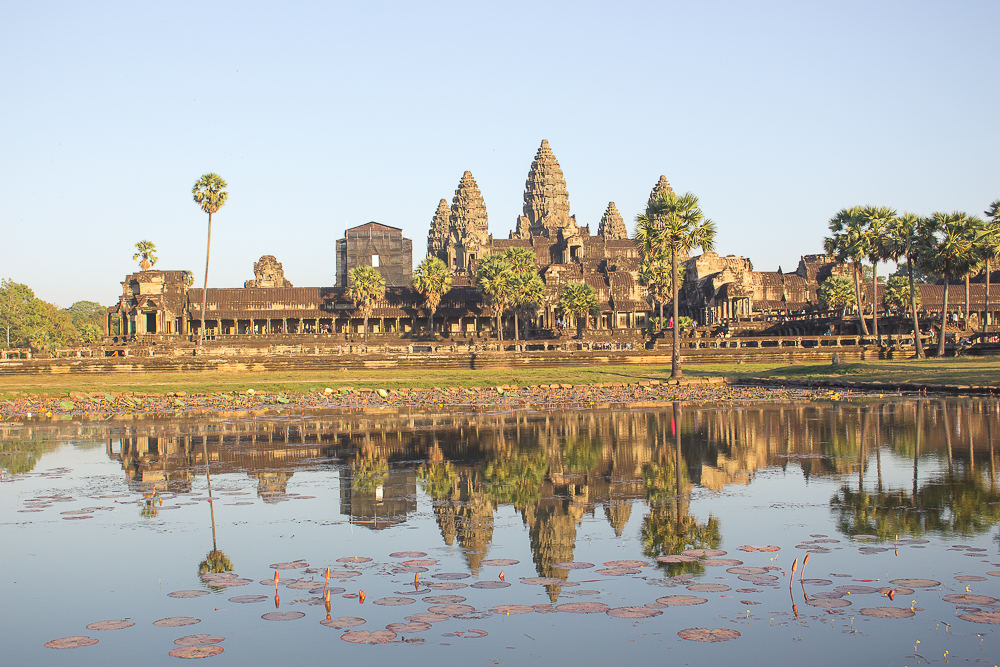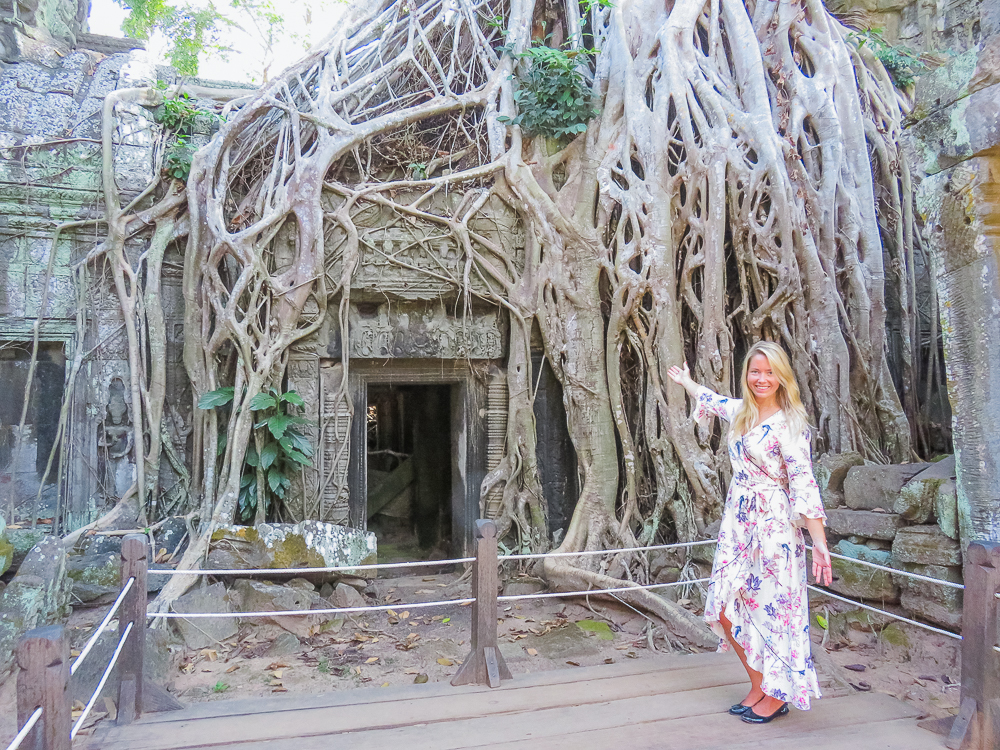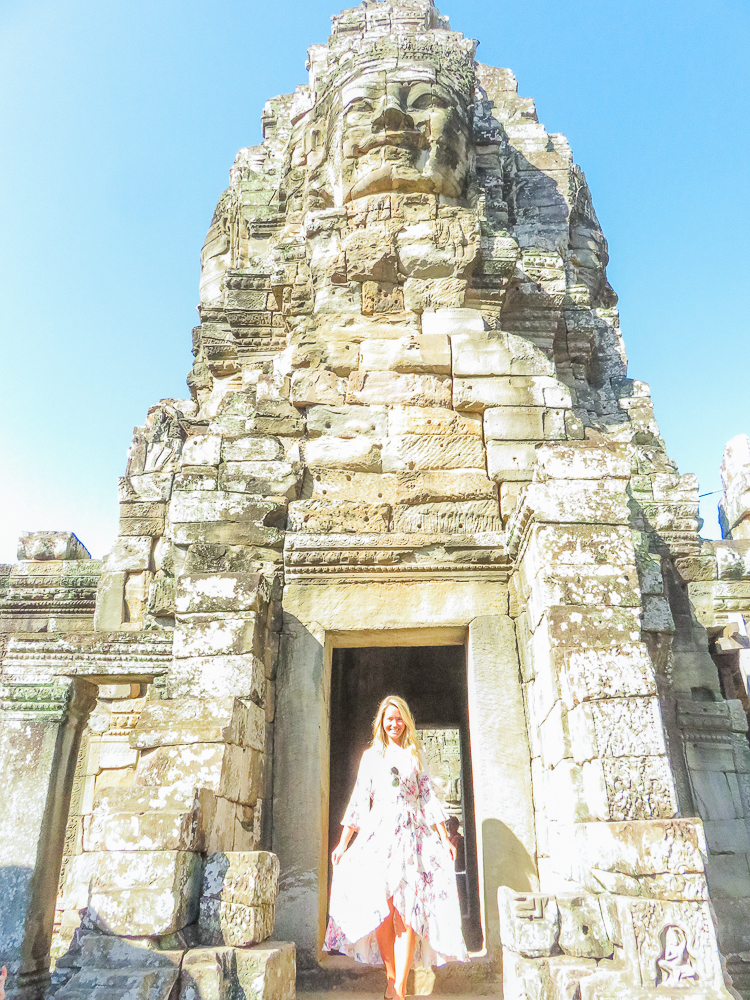 Have you been to Angkor Wat, how was your experience? 🙂
Happy Travels!
// Charlotte
Here you can read more posts I have written about Cambodia:
Or subscribe to my Youtube channel where you can also find my movies from Cambodia: