My Travel Tips to Fårö on Gotland, Sweden
This summer I went to Gotland for a few days and made a day trip to Fårö and with this blog post I want to share my tips on what to see and do on Fårö which is a small island, just outside Fårösund which is on the northern part of Gotland and which is packed with experiences that you can't miss if you are on Gotland in Sweden and want to go here!
I have previously written a small travel guide to Visby which you will find >> HERE << and is full of tips, experiences and restaurants I think you should visit if you go to Visby.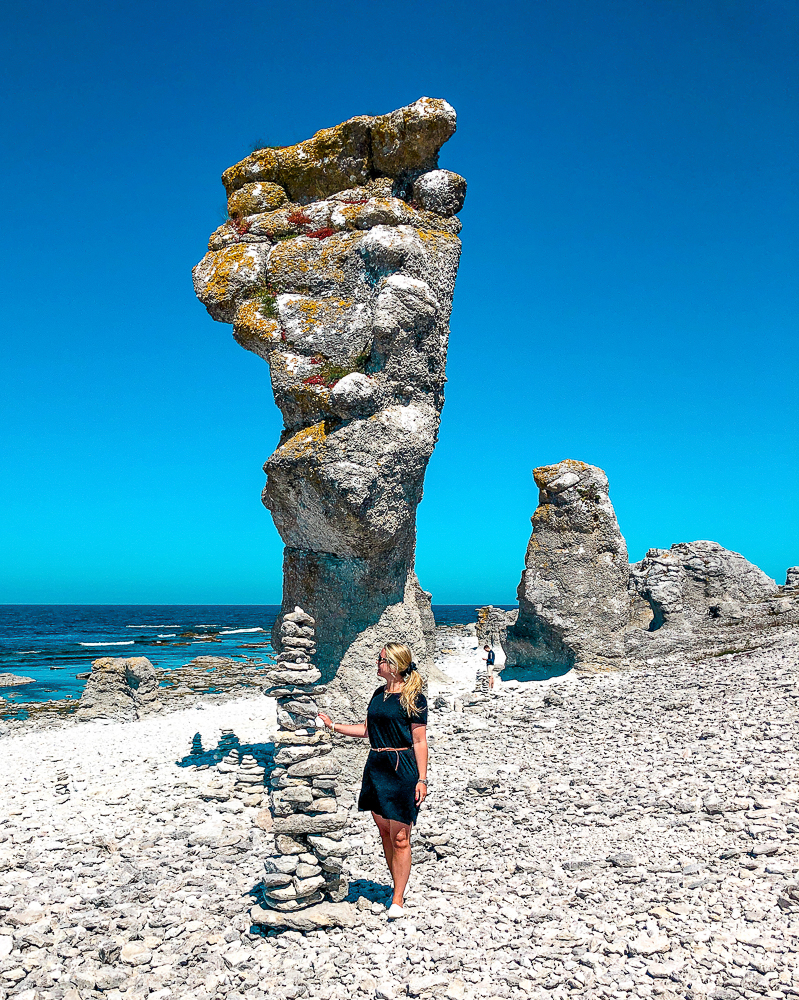 Fårö
We rented a car one day to make a day trip and drove straight up towards Fårösund and well where we took the ferry over to Fårö, which you have to do to get to Fårö. The car ferry is completely free and runs very often (at least in the summer). It takes just under 10 minutes to cross so it goes very fast. Keep in mind, however, that there can be very long traffic jams in the afternoon in both directions, so keep in mind that it may take a little longer than you thought so you plan your day carefully.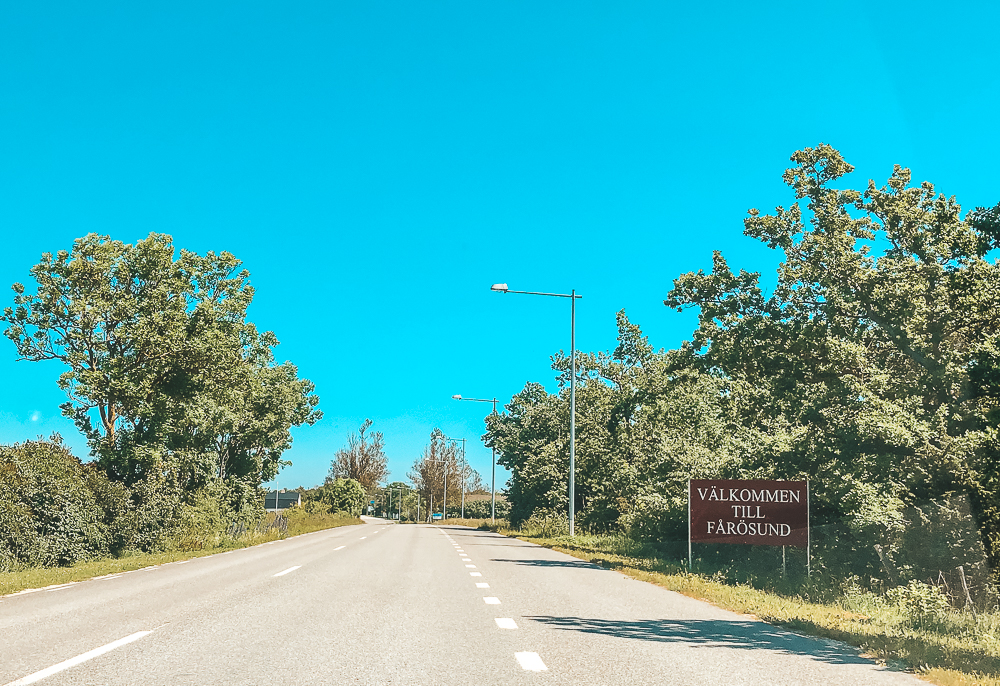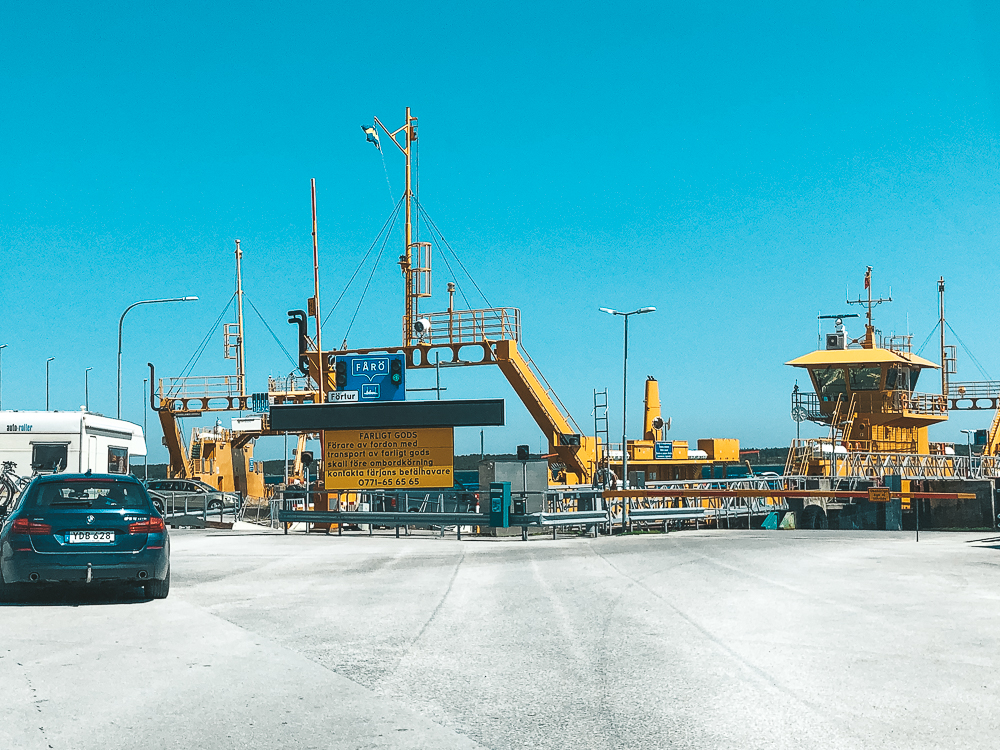 Langhammars raukarea
We started by going directly to the most important destination this trip, namely the rauks on Fårö which is located in Langhammar's nature reserve, which took about 1 hour to get to from the ferry. It's something I've wanted to see for many years and now I finally got to see it and it was as cool as I imagined and even a little cooler actually! I knew the rauks were high but maybe not as high as they actually were, which was awesome to experience with my own eyes! 🙂 It is almost 10 meters high and surrounded by pebble beach.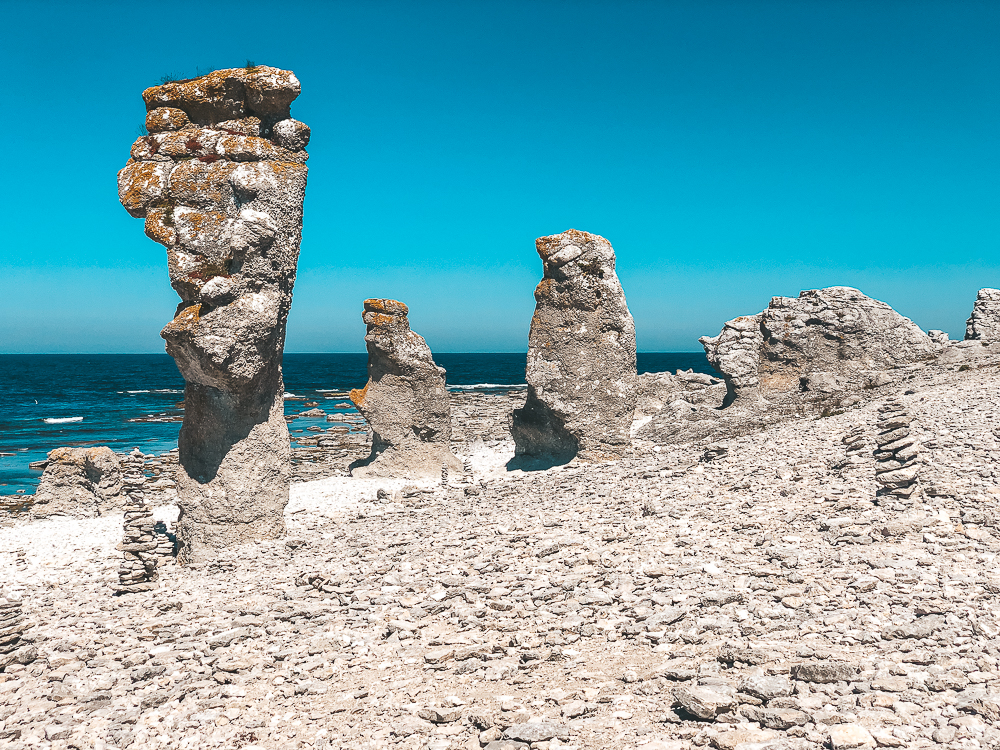 It blew a lot when we were here as the rauks are right by the water so a tip is to bring an extra sweater or jacket to wear and also comfortable shoes (like sneakers) because these are rocks you walk on and it was not simply all the time.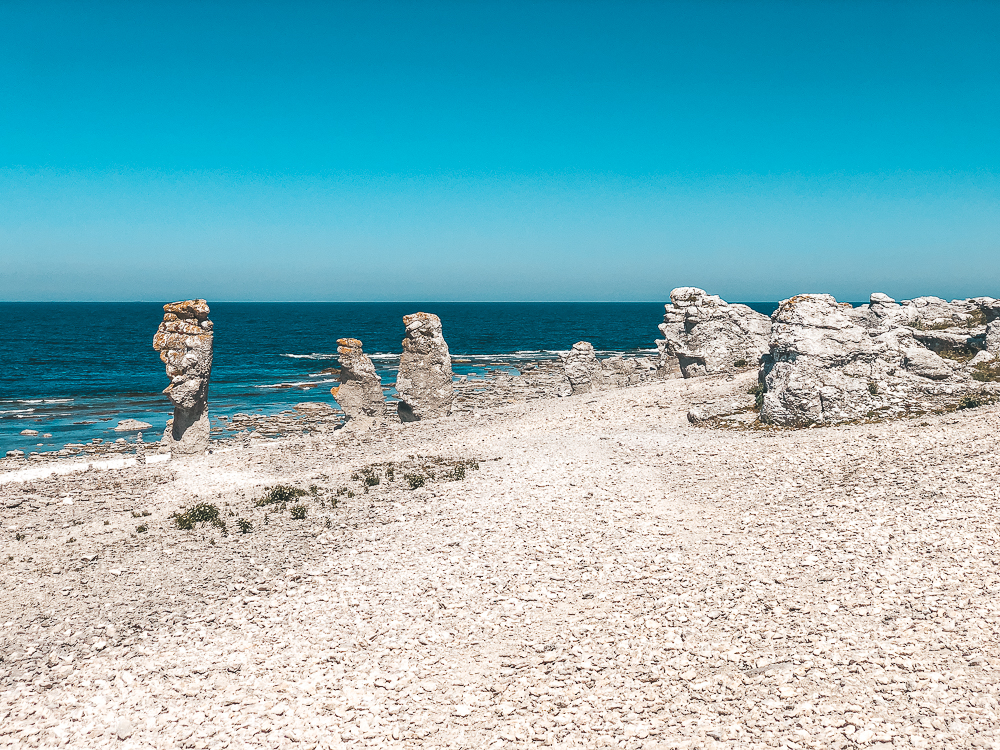 Sudersand Beach on Fårö
Then we drove to one of Gotland's most beautiful and longest sandy beaches on Fårö that is called Sudersand beach. It is one of Gotland's best beaches and is half a mile long and very wide with white fine-grained sand and shallow water. It didn't feel at all that I was in Sweden when I was lying and sunbathing here on the beach, it was so good!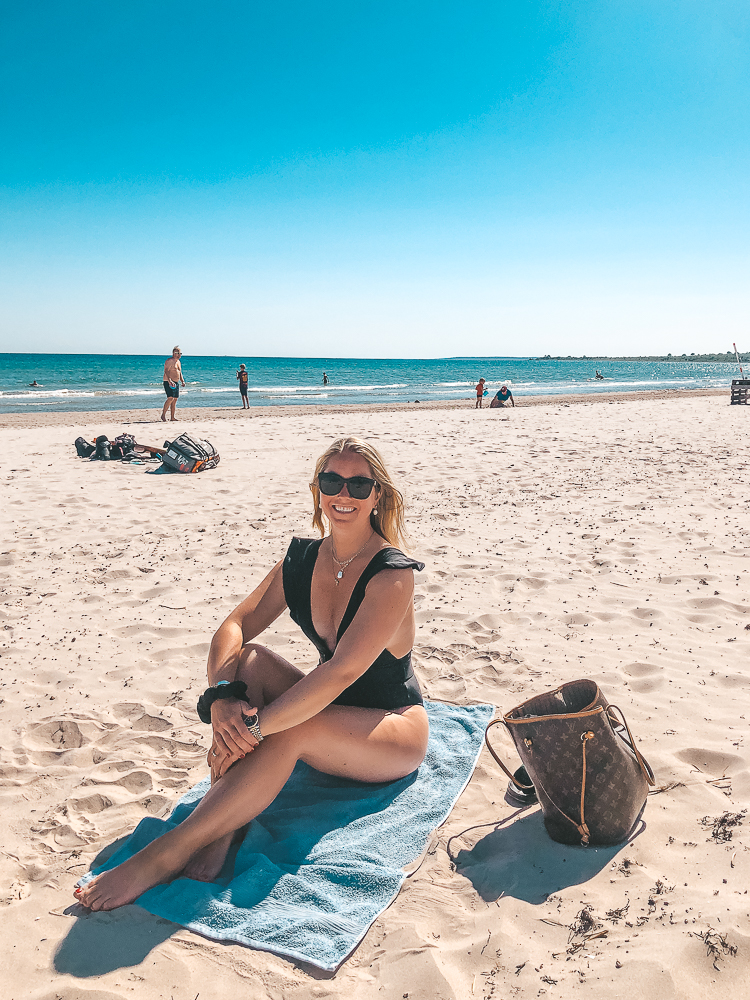 Here you will find beach bars, restaurant, ice cream kiosk and lots of water activities to do. In addition, you can get a massage from a masseur on the beach.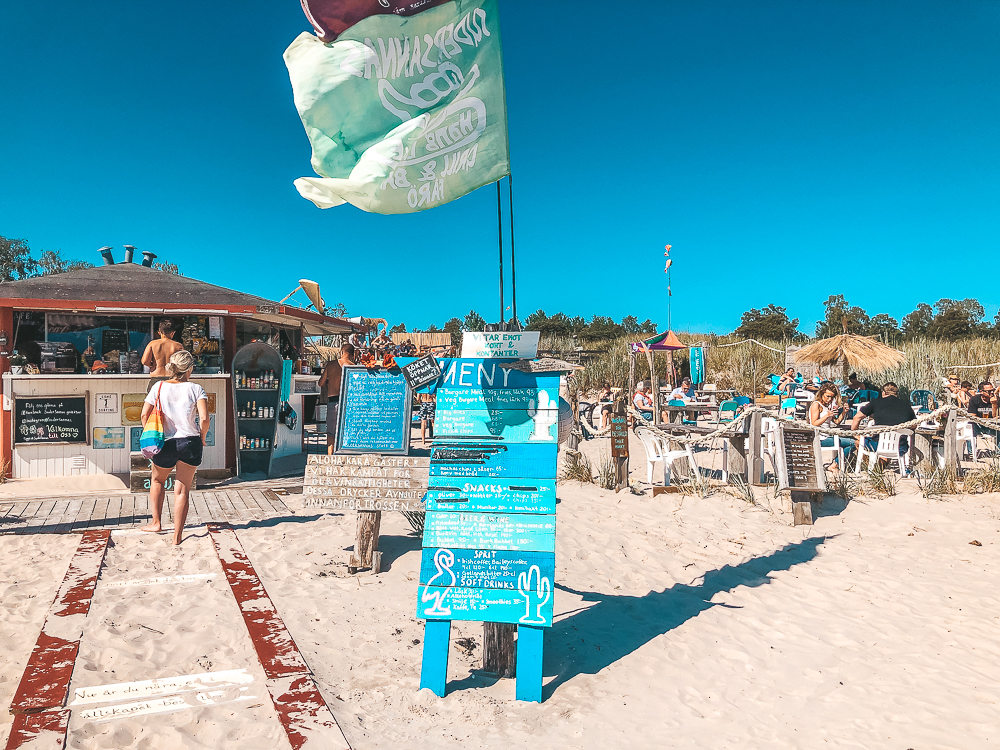 Crêperie Tati at Kutens Petrol Café
After a dip in the sea on sudersand beach, we went to Kutens Bensin (petrol) on Fårö which is a fun and different place and perfect destination for those who like old rusty car wrecks with soul and real rock´n´roll. In addition, it is a nice cafe to eat a crepe or lunch at, which we did due to we were hungry and hadn't eaten anything all day. This was a really cool place that I would happily recommend and in addition it was incredibly good crepes!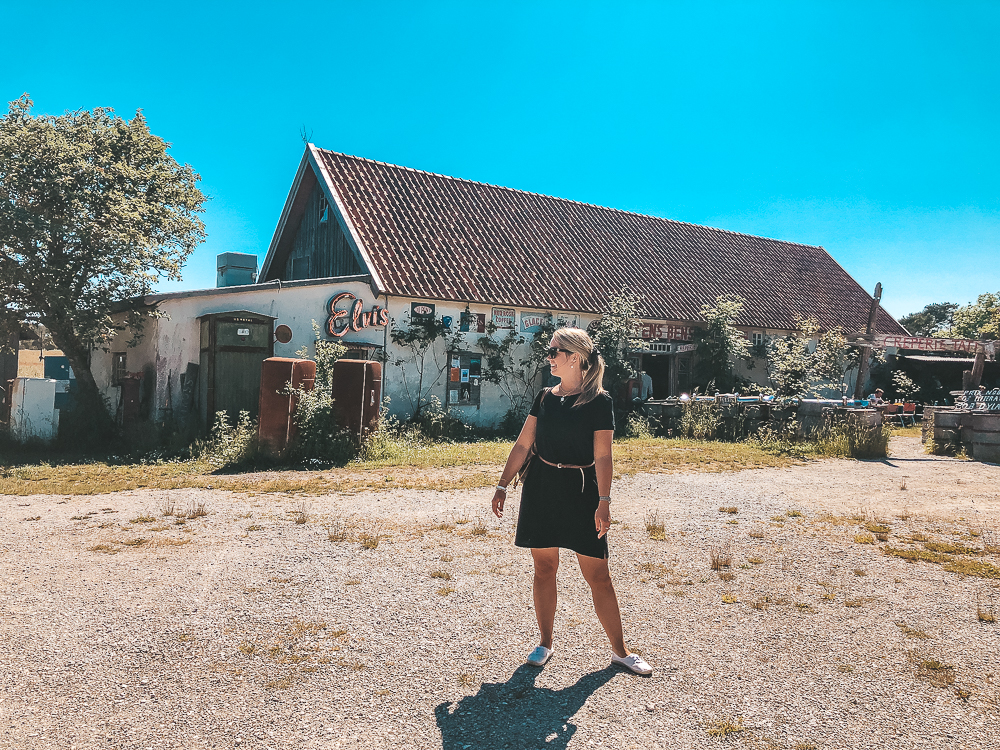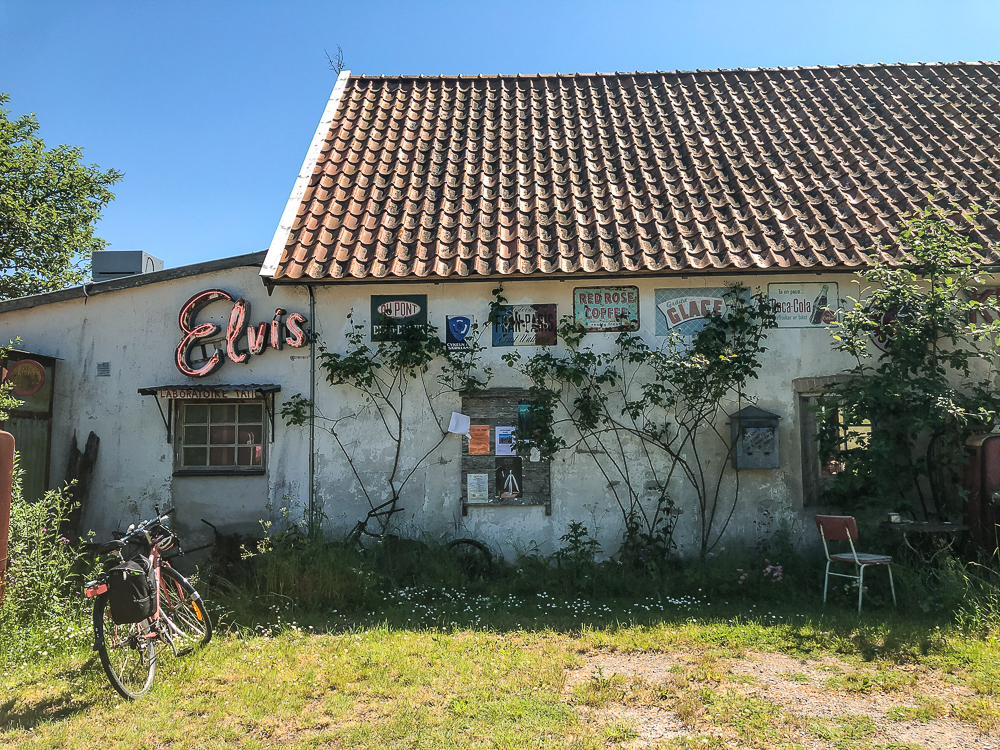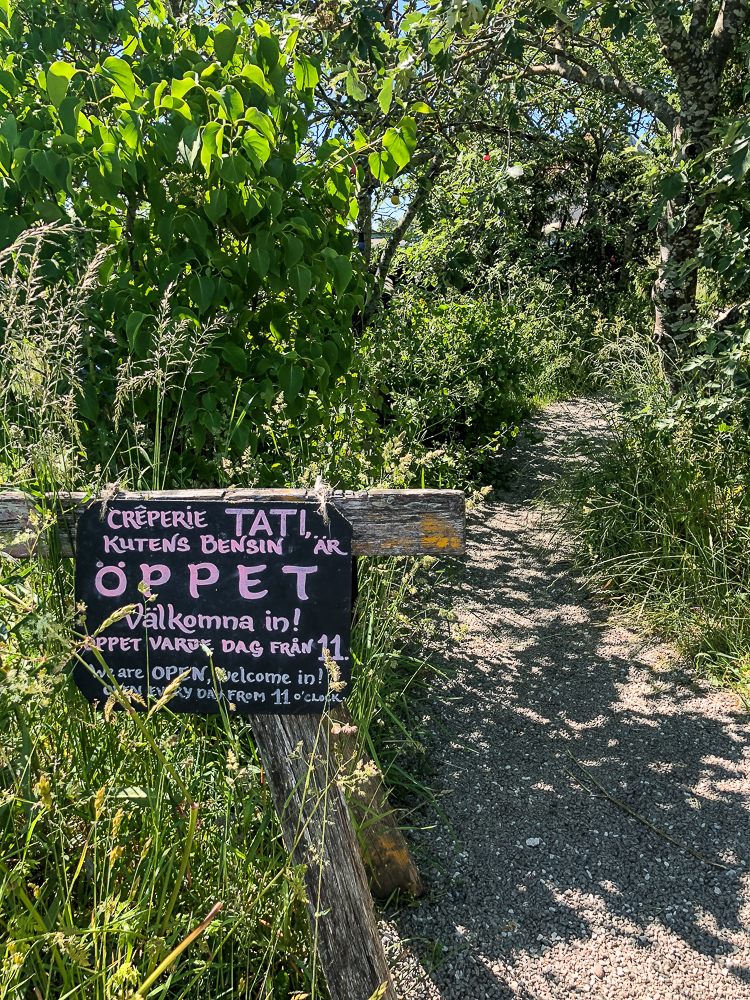 Please, don't miss Kuten's petrol café when you are on Fårö, it was really a fun experience that is unlike any other café you have seen before as this is truly a world unto itself. Super cool place that is worth going here for! 🙂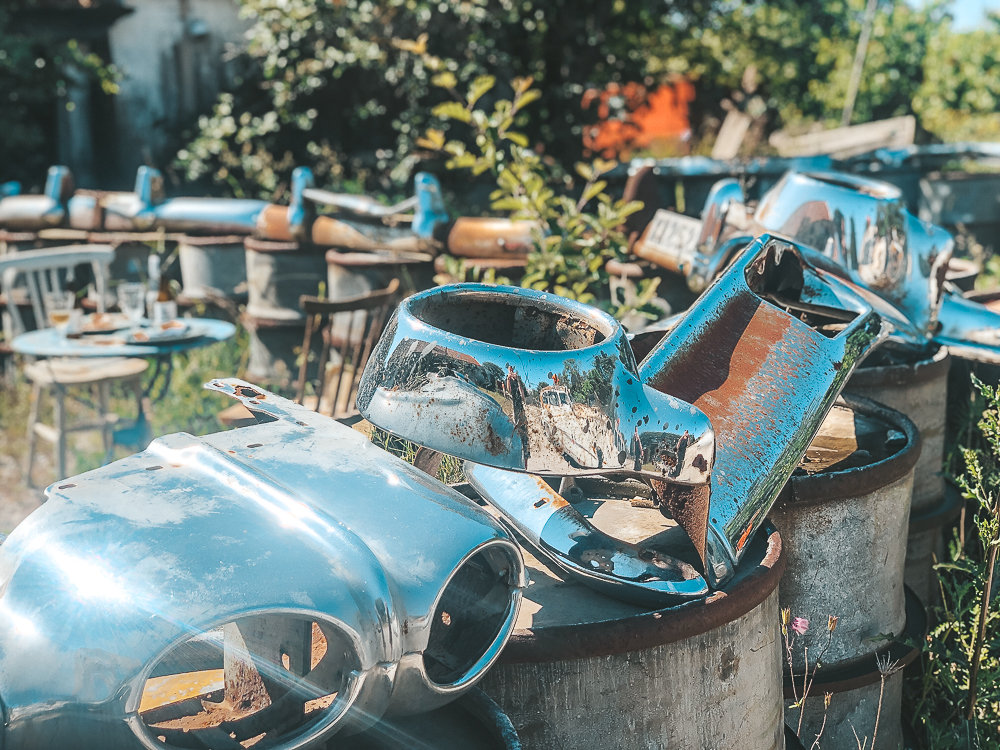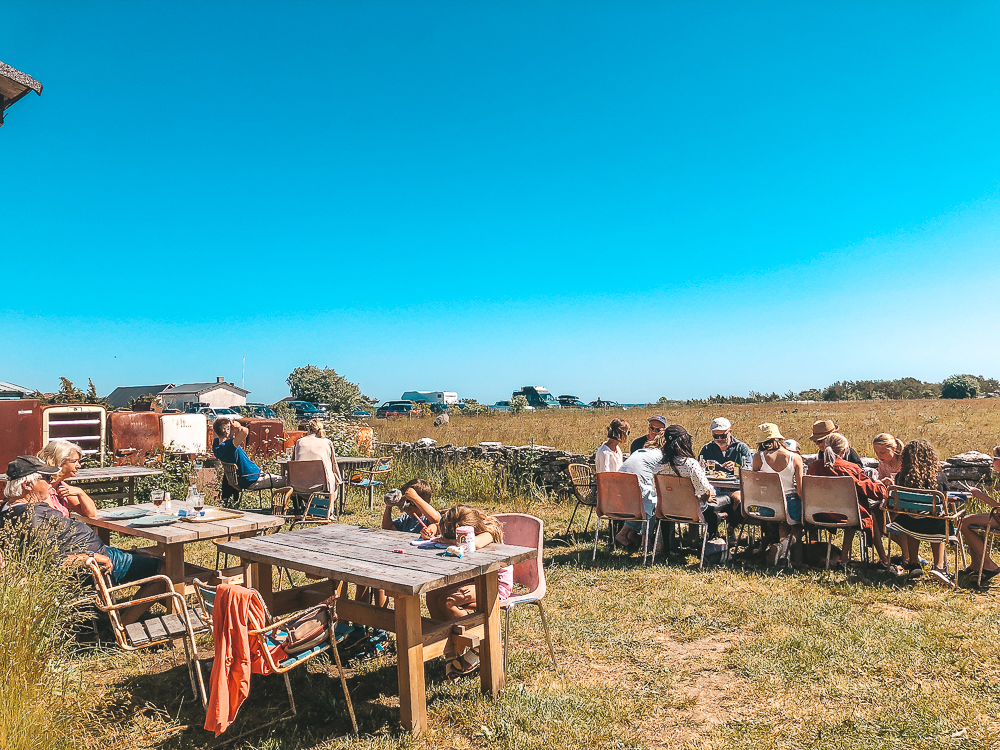 TIPS!
Everything takes its time, even if you have your own car, so we didn't do more than this due to we didn't have time. This day trip from Visby to Fårö took longer than we expected due to traffic jams in the afternoon and many who had done as us and gone to Fårö over the day only. So don't expect that you will have time for much more than this, depending on how long you choose to sunbathe and swim on the beach, which was something we prioritized and therefore stayed for a couple of hours. In addition, we wanted to have time to go to the Blue Lagoon before the sun went down, which we managed and which you will read more about in the next blog post 😉
Other things you can also do on Fårö:
Visit Bistro Albatross for lunch (was unfortunately closed when we were there due to corona)
Drive past a mill.
Visit Ingmar Bergman's grave as he is buried here on Fårö.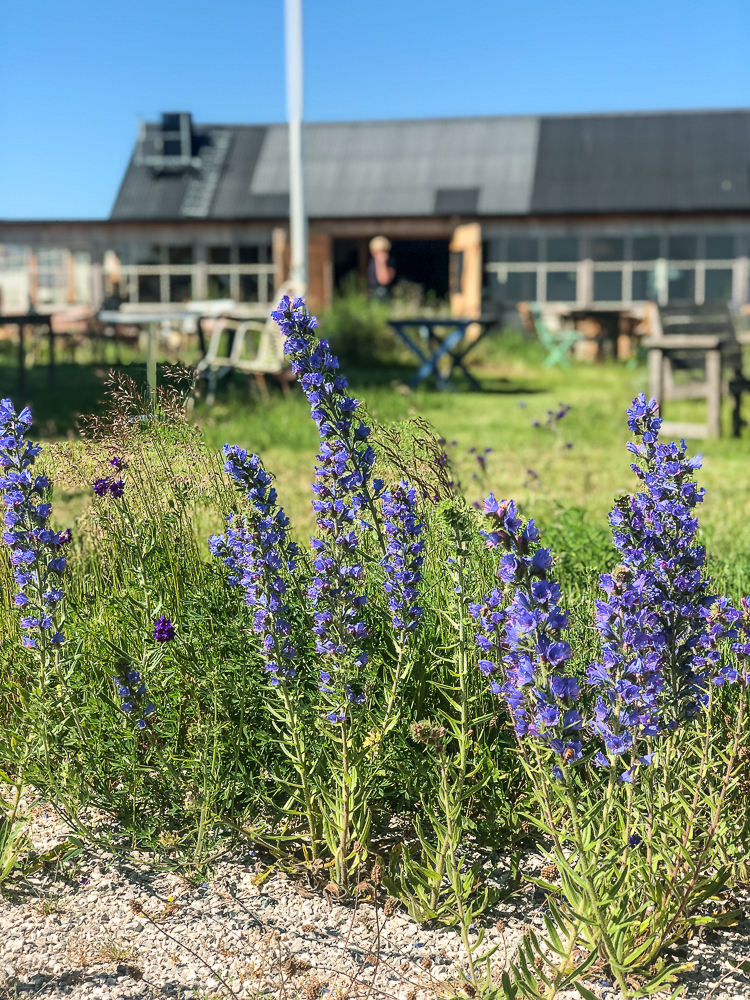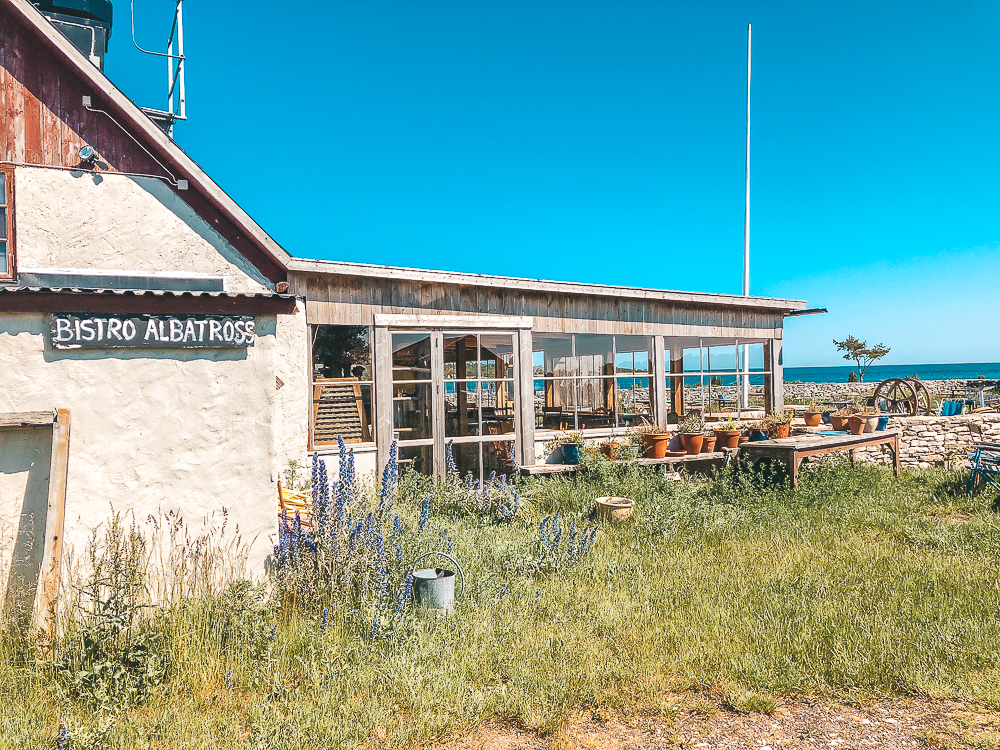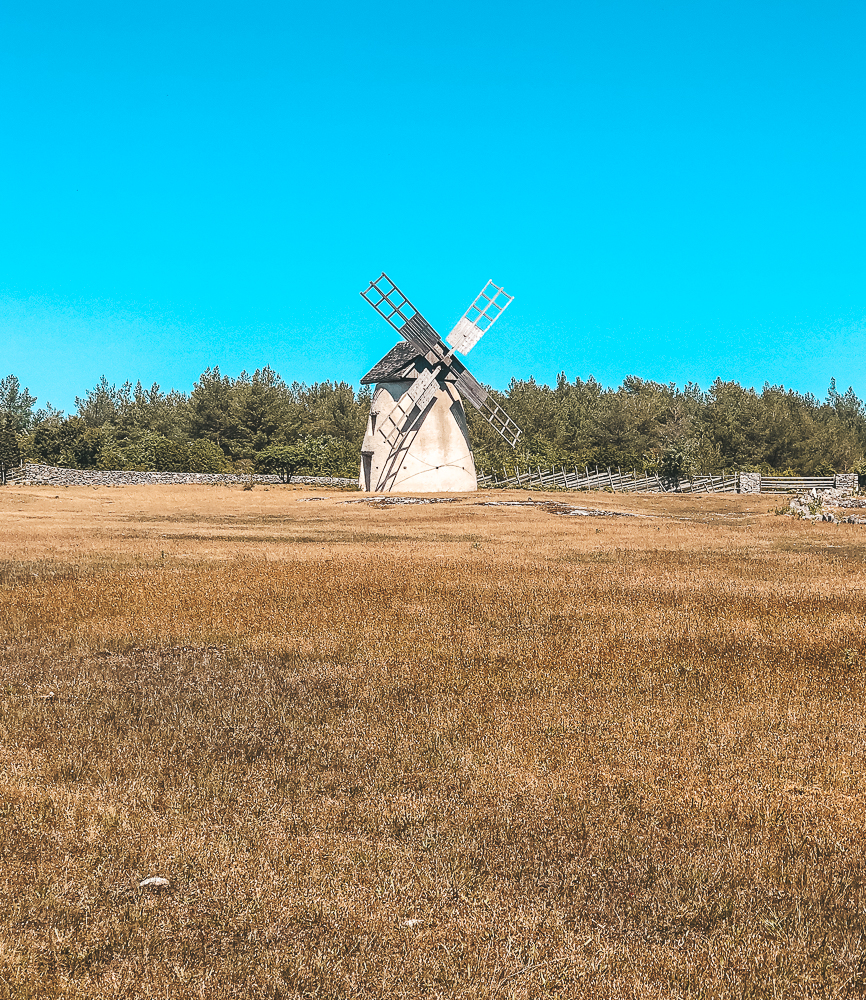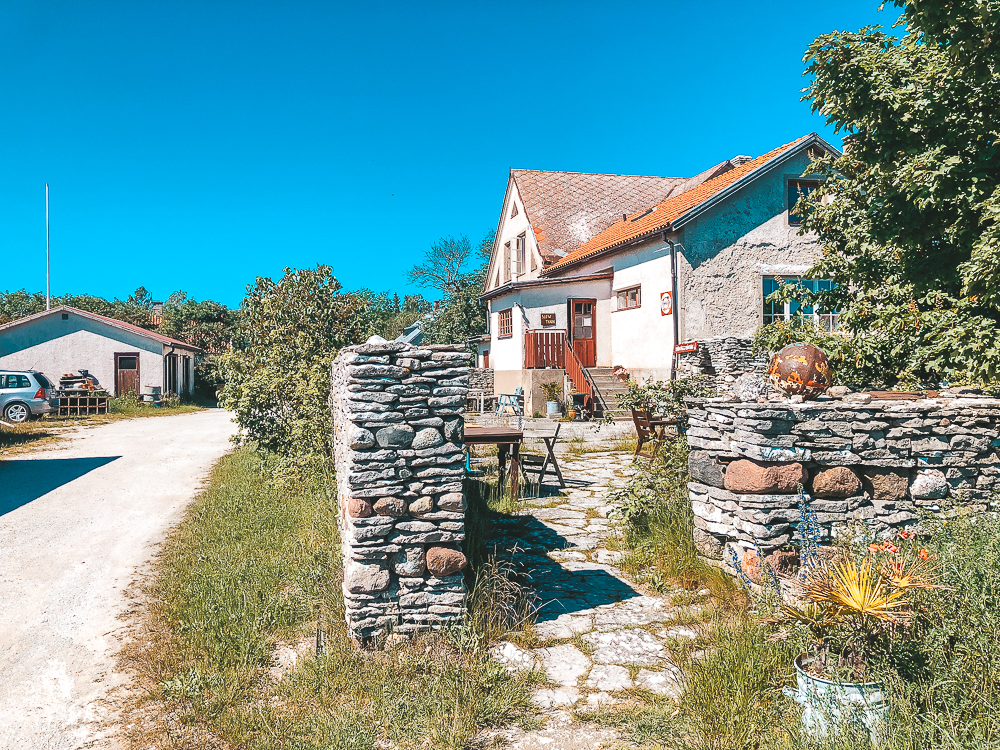 Tips regarding the Ferry to/from Fårö
There are some rules when going on and off the car ferry to / from Fårö and it is:
ALWAYS stand in the file on the far right (it is marked on the road and on several signs).
NEVER push yourself.
DO NOT block any entrances.
When boarding – keep in mind that there are many who wants to be onboard the ferry, so stand close to the car in front of you.
When you run off, you run off two files at the same time and you start with the two outermost files and then the "zipper principle" applies.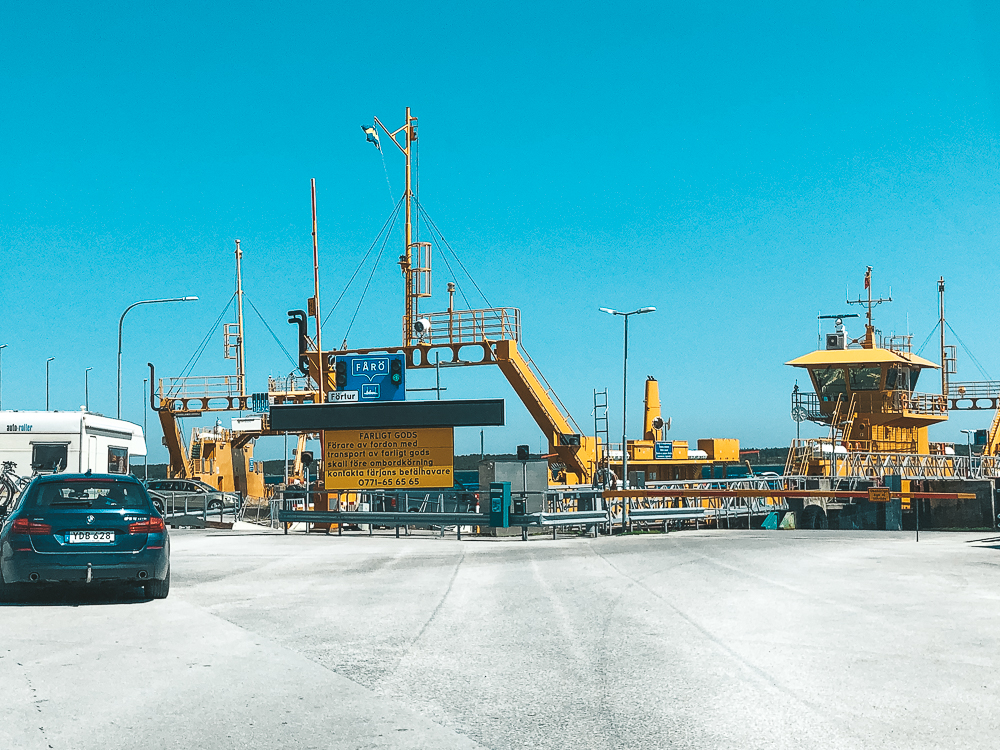 I hope you got some tips on what you can do now and how you can plan a day trip to Fårö! 🙂
Happy Travels!
// Charlotte