My Experience of Formula 1 in Abu Dhabi
I have had one of the most amazing experiences ever in my life. A dream came true and it was absolutely magical to see and I'm talking about the Formula 1 finish race in Abu Dhabi. Even if you are not interested in cars or Formula 1 I can say that this was an amazing experience, nothing you do every day of your life so if you want to do something special I can really recommend to see a Formula 1 race anywhere in the world.
Abu Dhabi, UAE
I watched the race in Abu Dhabi due to I had never been to Abu Dhabi and of course I wanted to see Formula 1 one day in real life, preferably in Monaco, but the very ending Formula 1 race of the season this year was in Abu Dhabi so it was really special. I have for many, many years followed every Formula 1 race on TV every Sunday during the season so to watch it in reality has been on my Bucket list for a long time 😉 Besides, I have dated a Formula 1 guy but it was a long time ago….
A dream come true
I remember this day as yesterday and will probably always do because it was so special to me and a dream that came true. At the end of November 2017, I boarded Air Baltic's flight which took me from Stockholm to Abu Dhabi, with a stopover in Riga. (A flight review on Air Bacltic can be found HERE if you want to read). It was a night flight and I landed in Abu Dhabi early the next morning.
Formula 1 on Sundays
Every Formula 1 race is on Sundays so I decided to spend a weekend in Abu Dhabi so I also got to see and do some touristy things in the city as well. On Sunday morning I got ready and took a taxi to Yas Island where the Formula 1 race would take place. It took maybe 30-40 minutes by taxi to get there from Abu Dhabi city and when I arrived there was a lot of queues and it was traffic stop, in other words there were lots of people!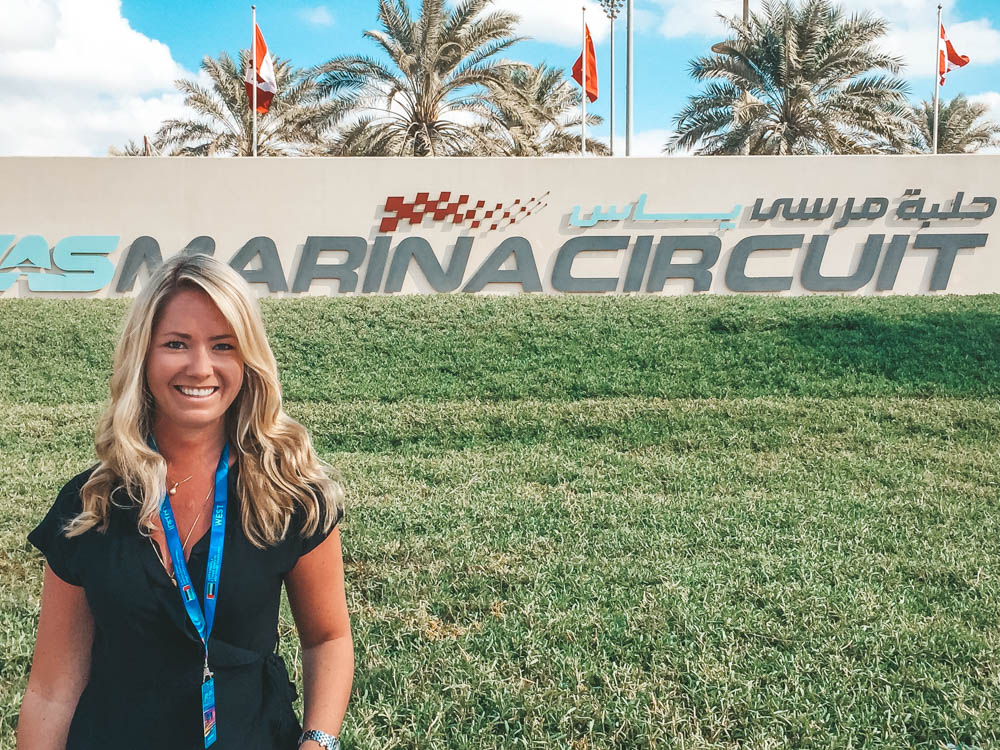 When I arrived I showed my badge I had been sent home to me in the mailbox a month earlier and entered the area which was gigantic and with many functionaries everywhere and there were a lot of tents with food and drinks you could buy. Because the area was so big I was glad that I was there on time and could walk around in peace and quiet to look around and enter various shops, participate in competitions and just enjoy the atmosphere before looking up my entrance and seat where I would sit. It got a surprisingly good seat and then I had one of the cheaper tickets you could buy.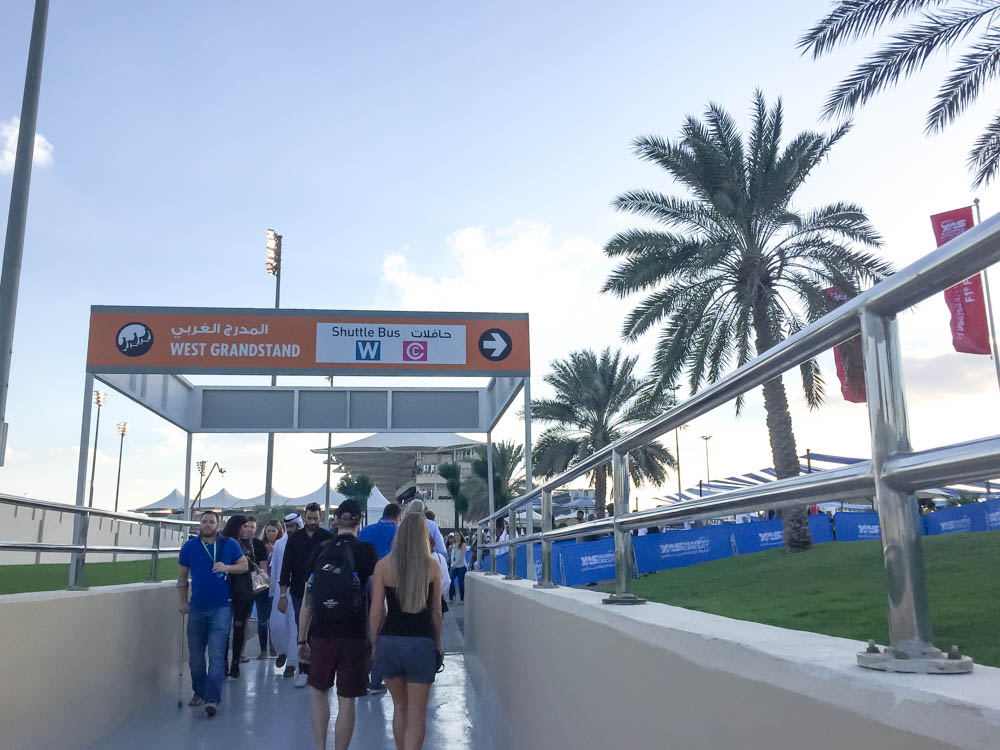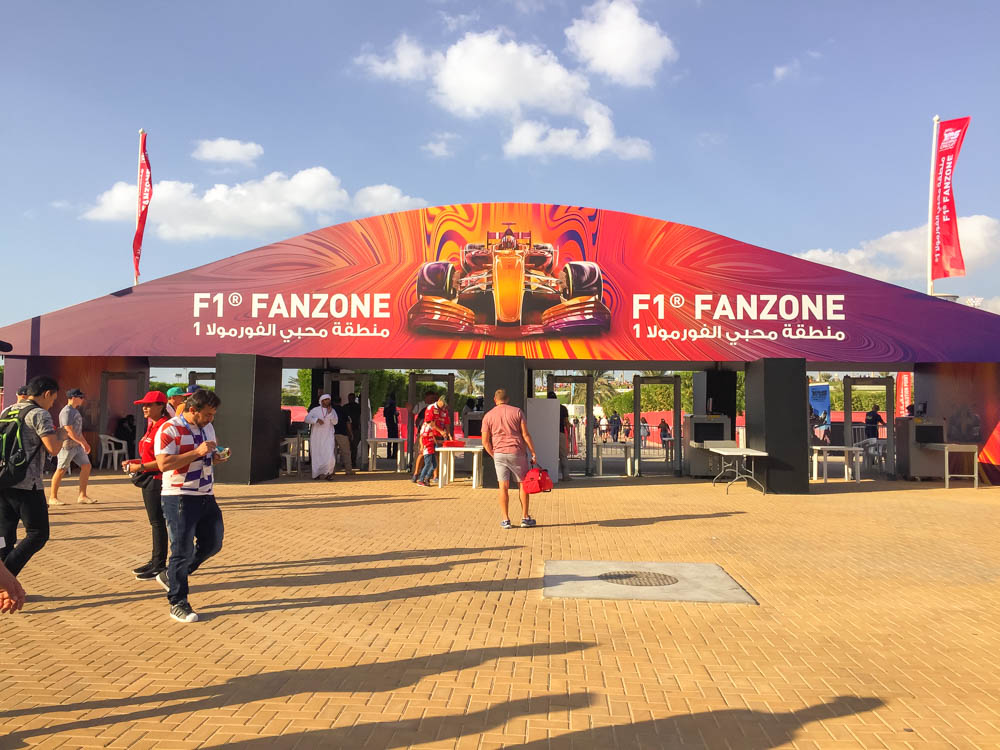 Etihad Airbus 380
The race began with Etihad airlines flying an Airbus 380 straight across the stadium at low altitude and emitting different colors from their engines that corresponded to the United Arab Emirates flag and when the race was over it was celebrated with lots of fireworks, not only because the race was over, it was also season ending! 🙂
The feeling when the cars pass by where you sit was absolutely incredible, it is a magical sound that swish in front of you and it goes very quickly, I can promise! I got goosebumps all over my body every time the cars passed my seat. There were also big screens in front of me so I could follow the whole race as the cars were on the other side of the track and I couldn't see them from where I was sitting.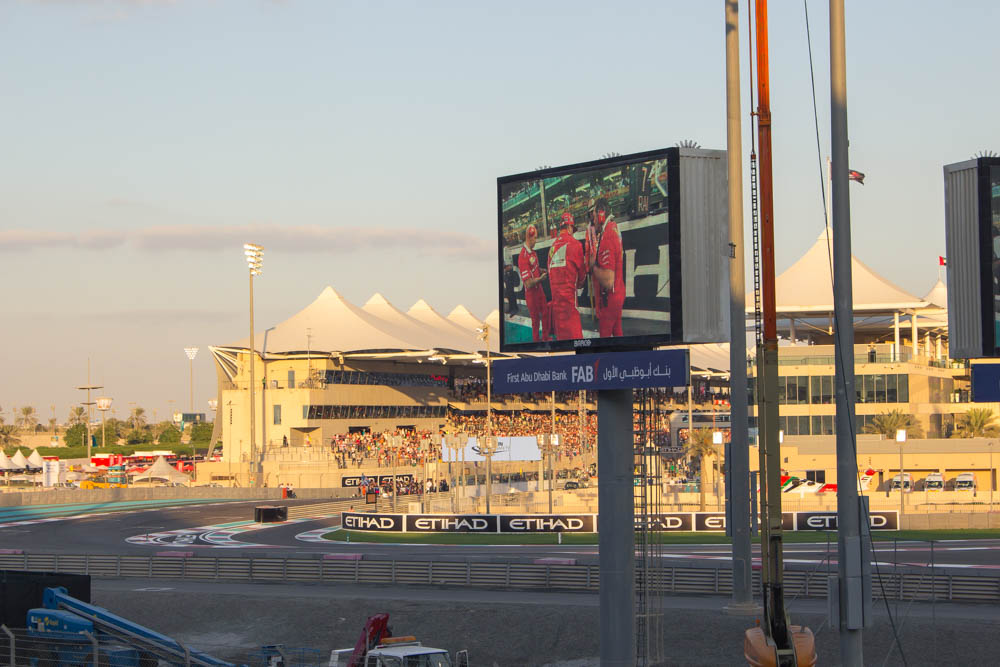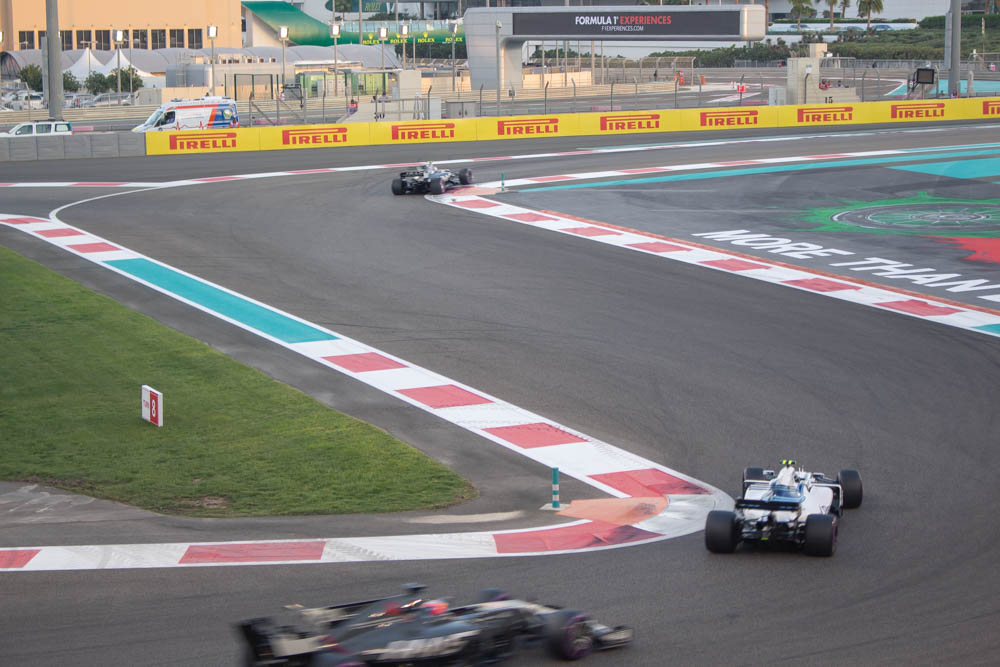 How much does a Formula 1 ticket cost?
A Formula 1 ticket is not cheap, it costs a lot but travel and experiences are something I spend money on and have always done so therefore it was a matter of course for me to spend the money on travel + this experience in Abu Dhabi. Expect the cheaper tickets to be around 4-5000 SEK / ticket and up (4-500 Euro/ ticket). Should you have a seat on the finish/ goal platform, then you will probably need to pay twice if not more for one ticket 🙂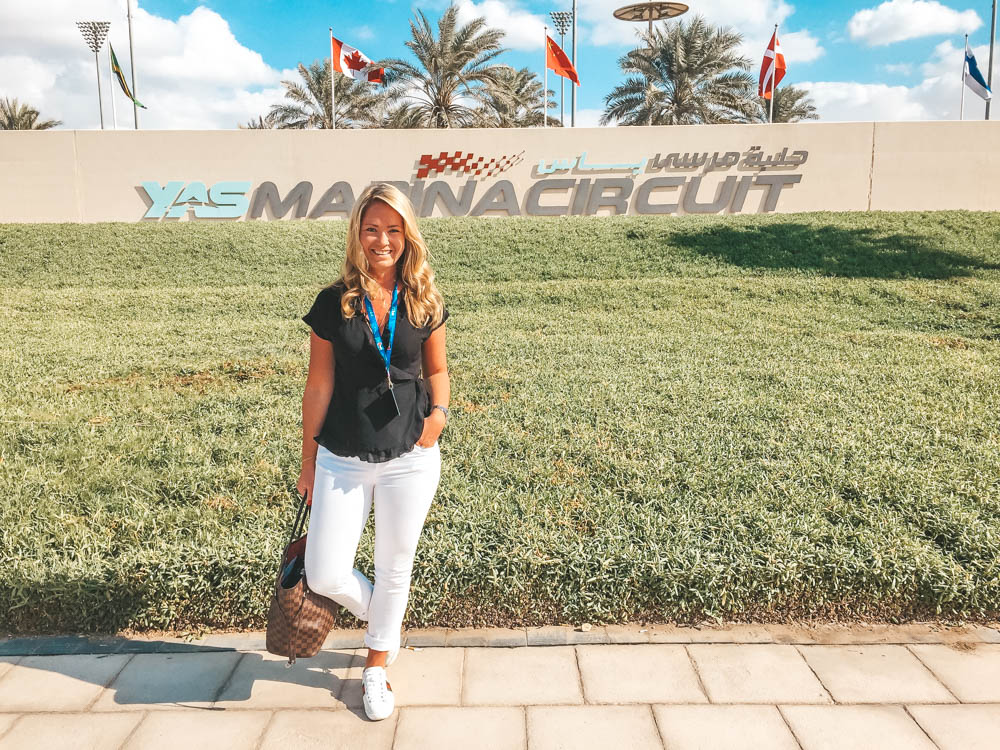 How long does a Formula 1 race take?
A Formula 1 race itself takes between 1.5 – 2 hours approximately, depending on various factors such as how fast they run, road conditions, weather, etc. But should you see Formula 1 in reality anywhere in the world I would set aside a full day to it. Arrive on time, walk around the area, have something to eat and drink, feel the atmosphere and enjoy everything you see around you. Participate in various competitions, test different simulators and as not to find your seat that can take a while with all the crowds that exist. Yes, there are lots of things to do in the area so I would recommend staying here for more than just 2 hours as the race itself takes 🙂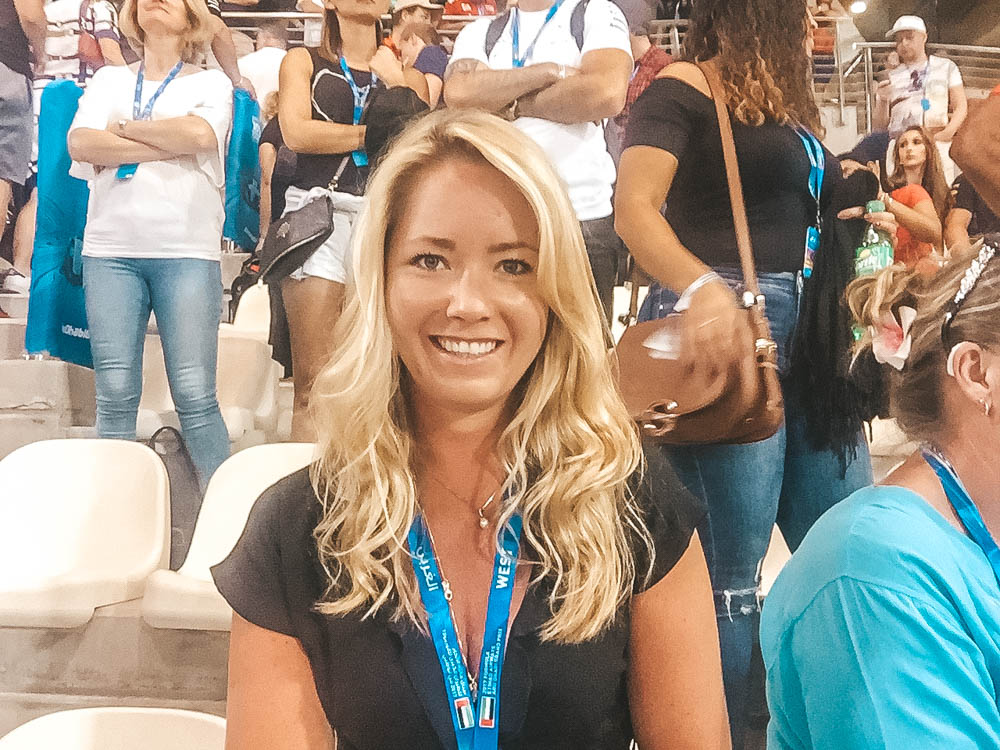 Hope you got inspired to experience a Formula 1 race one day, because in my opinion it is a really cool experience that you will never forget! 😉
Here you can see my video from the Formula 1 race in Abu Dhabi:
Happy Travels!
// Charlotte