In advertising collaboration with Ästad Vingård. 
Sinnenas Spa at Ästad Vingård in Halland
When I visited Ästad Vingård, which you can read more about in this blog post, I didn't only visited their winery and got to see how the production of their wine goes, but I also visited their spa called Sinnenas spa and what an experience it was! Definitely the most fantastic spa I have been to so far in Sweden! 🙂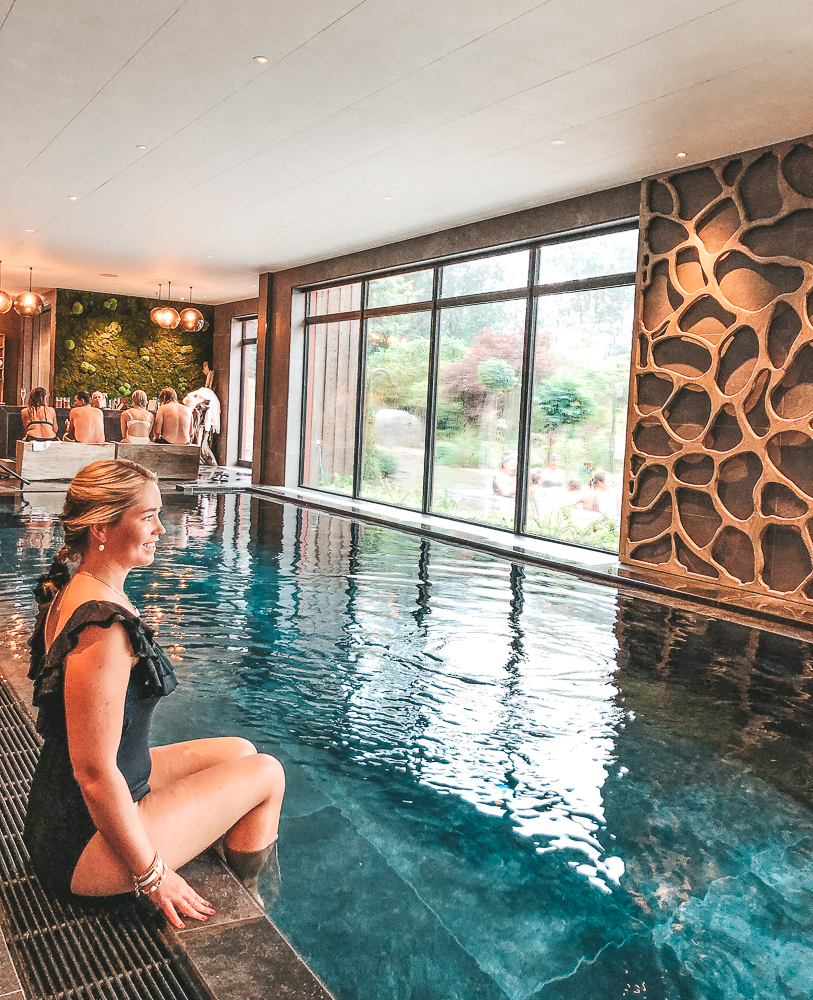 Sinnenas Spa
Sinnenas Spa at Ästad Vingård is a place where intense experiences are mixed with quiet tranquility. Here you explore your own personal relaxation through your senses and the beautiful surroundings. Where the taste of the beech forest is mixed with the smell of the lake and the feeling of rolling wood and tranquil sounds of fire.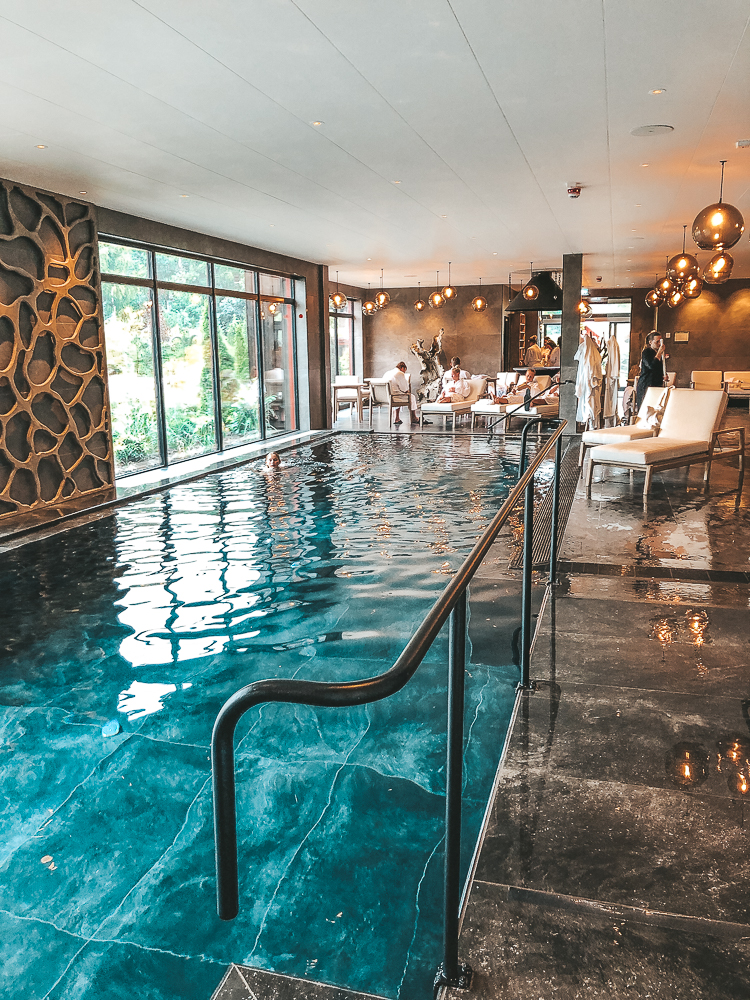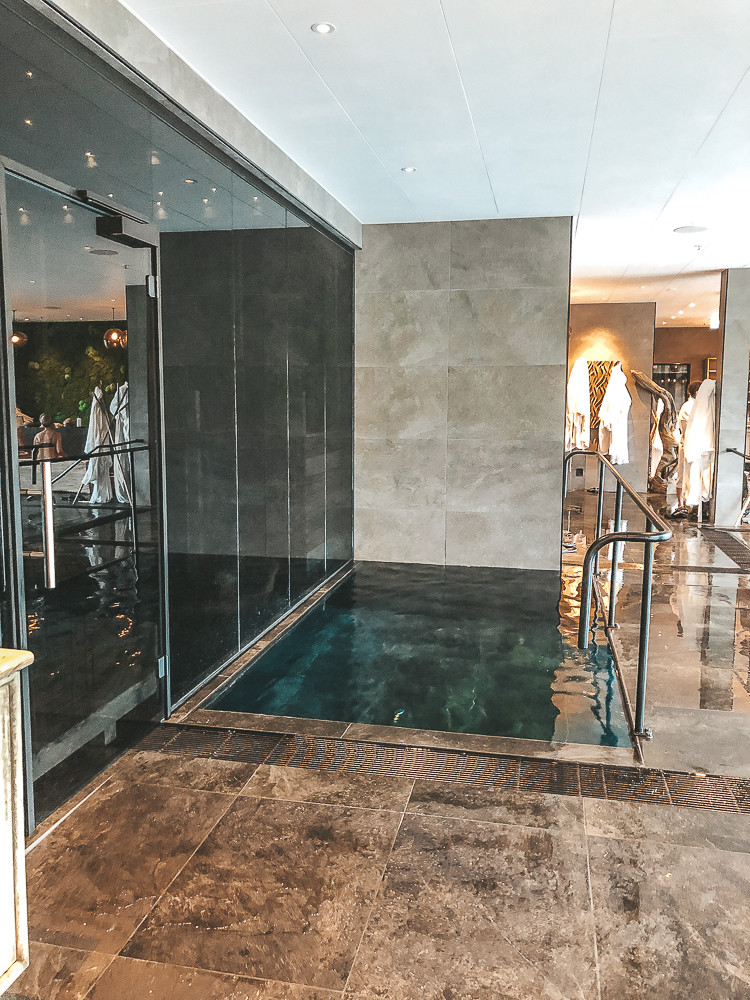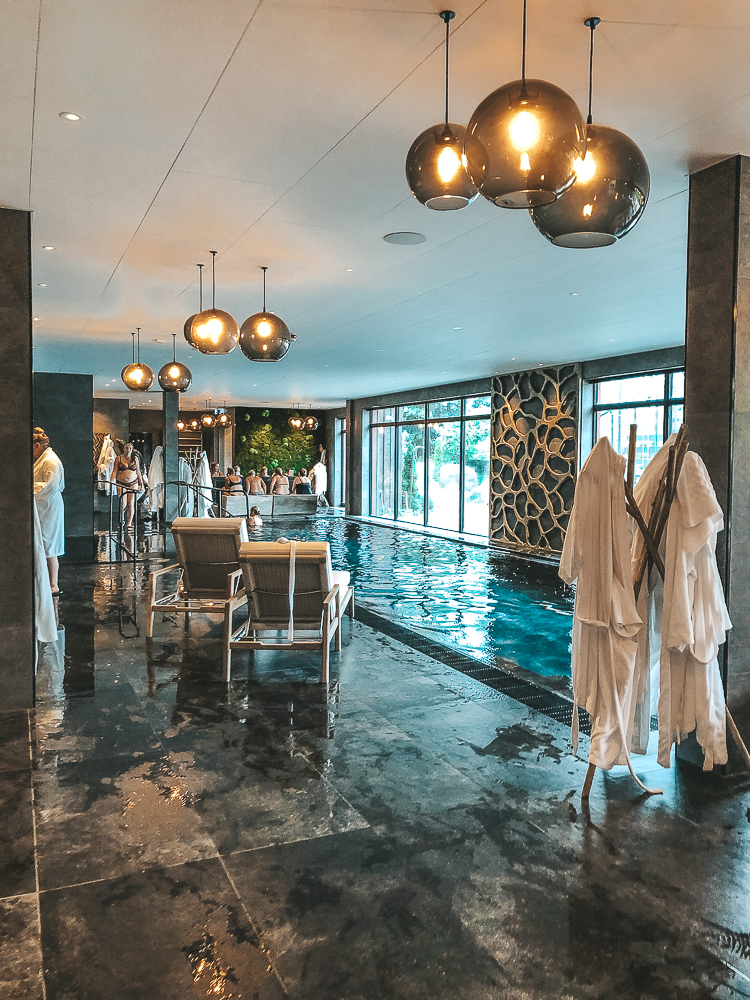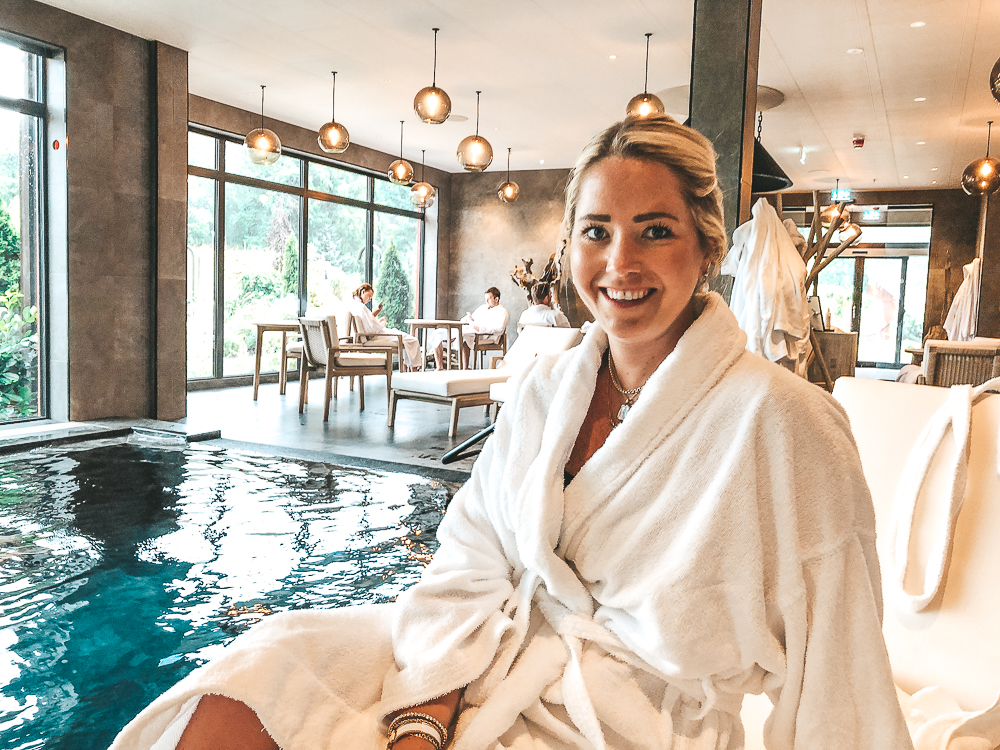 Sinnenas Spa picks flavors, scents, materials, sounds and ideas from the nature reserve nearby and is truly an absolutely fantastic experience I have never experienced before! At Sinnenas Spa there are two large pools, one outdoors and one indoors that makes the body relaxed and the soul come to life. In the crystal clear spring water lakes you take a dip among fishes and in the outdoor pool you warm up at 39°C all year round. Or step into the indoor part, to bath and shower environments inspired by their natural surroundings, which is really noticeable.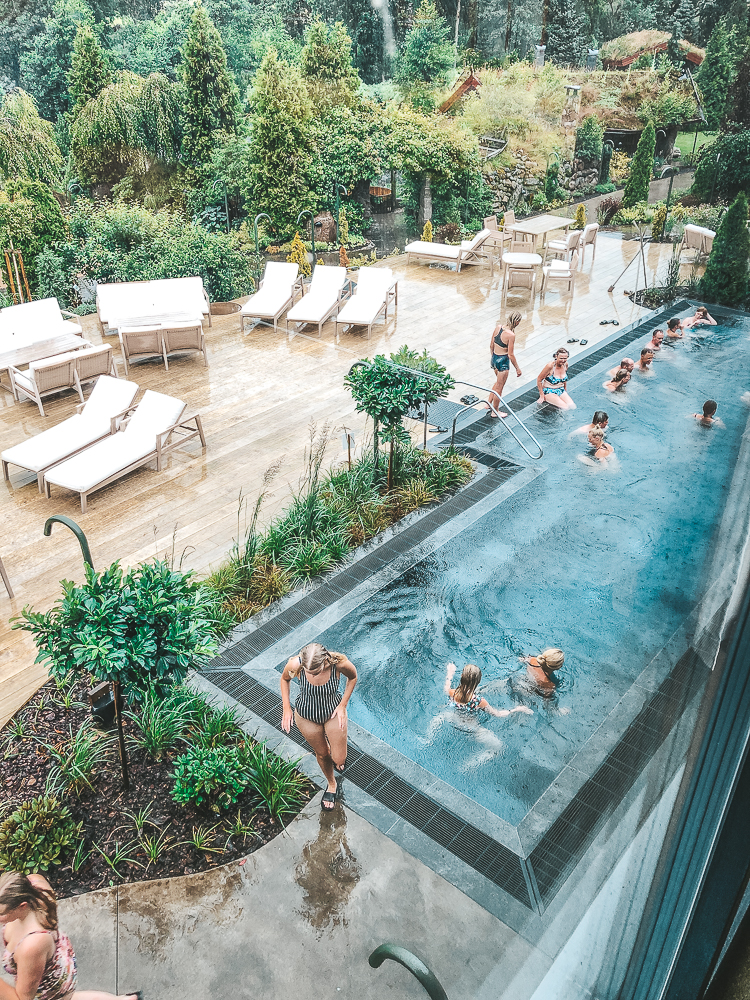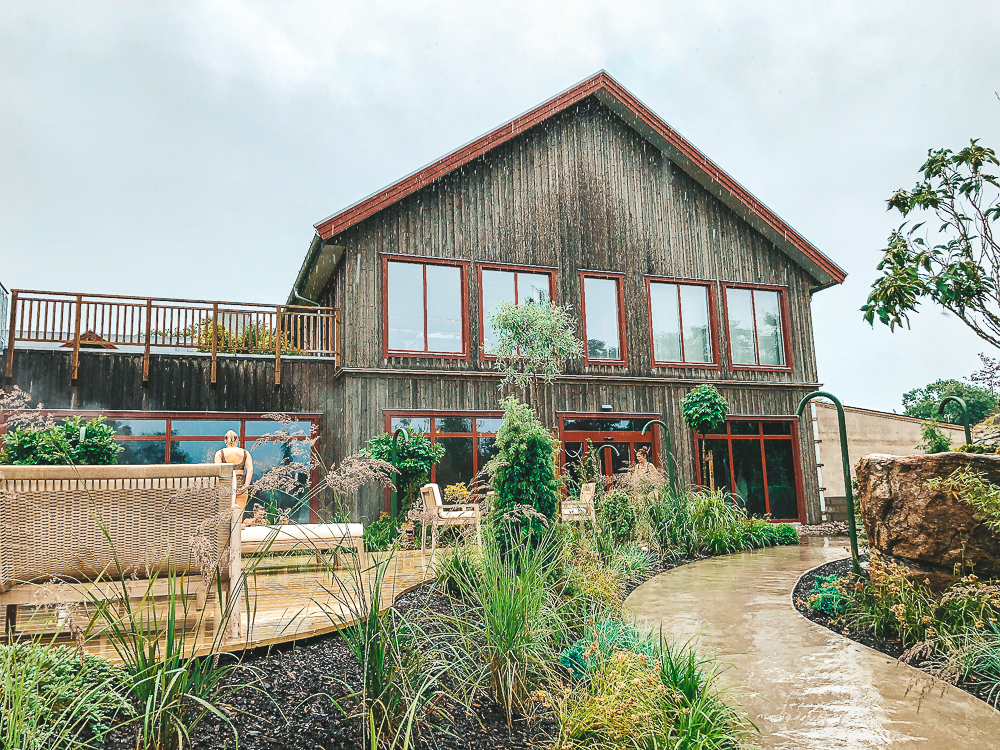 Underwater Sauna
I have never been to a spa that has an underwater sauna, but that has Sinnenas Spa at Ästad Vingård. Go through the indoor part of the spa area and exit the main building. There you follow the path down to a small cabin with moss on the roof and inside the cabin is the underwater sauna itself with wood stove and glass windows so you can see when people bathe and swim above you. This is so awesome and is one of the unique things Ästad winery's spa stands out compared to other spas.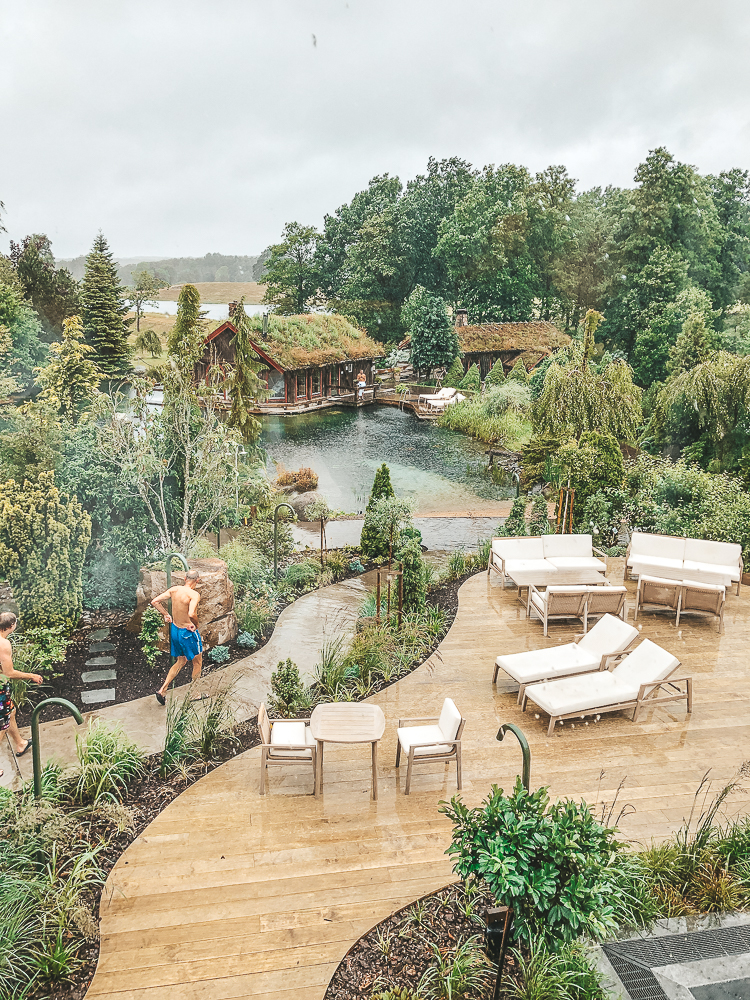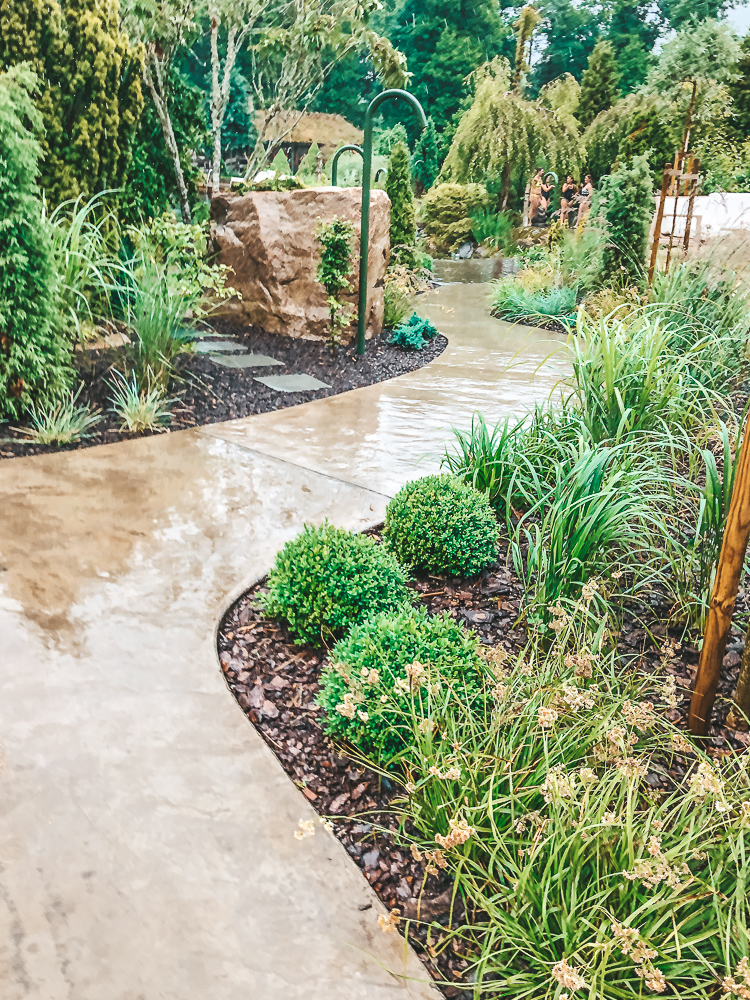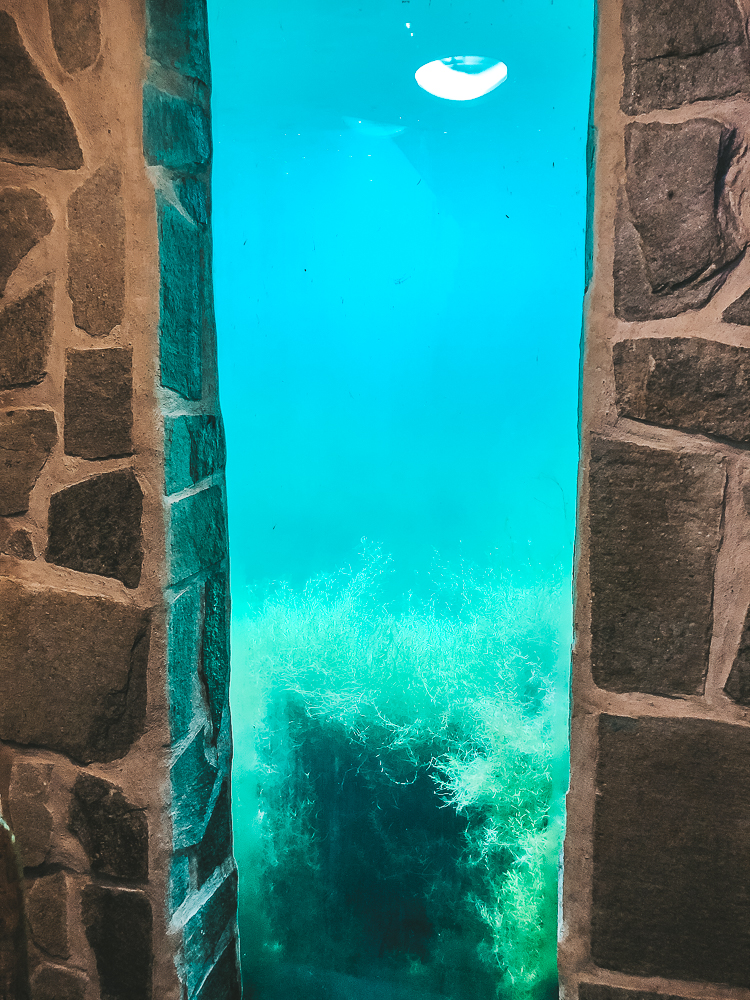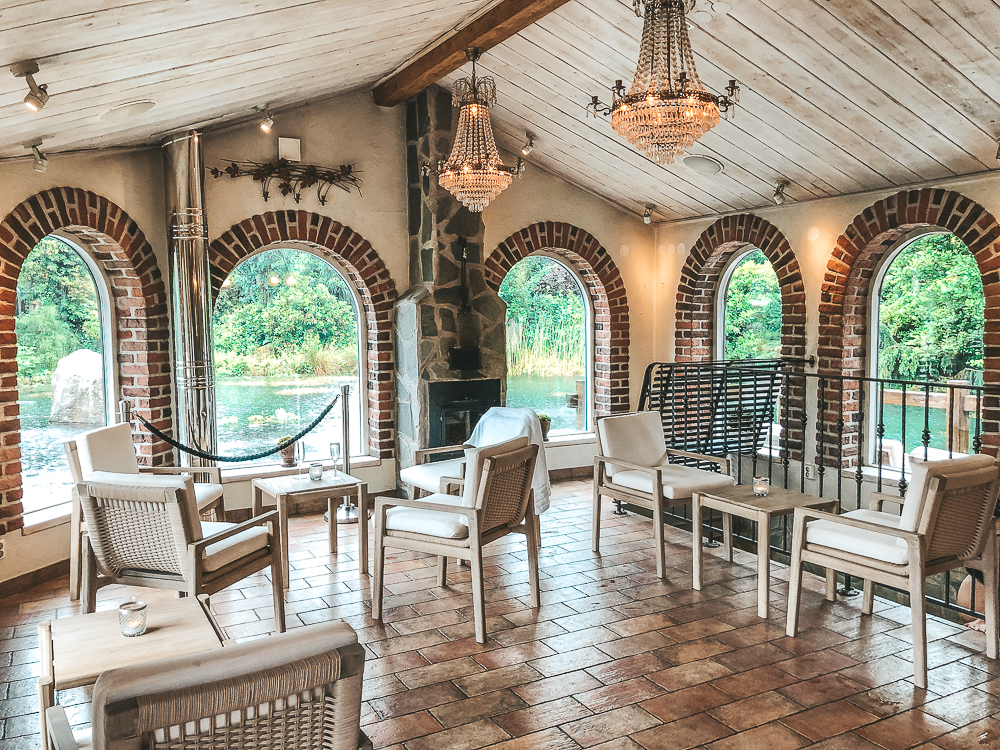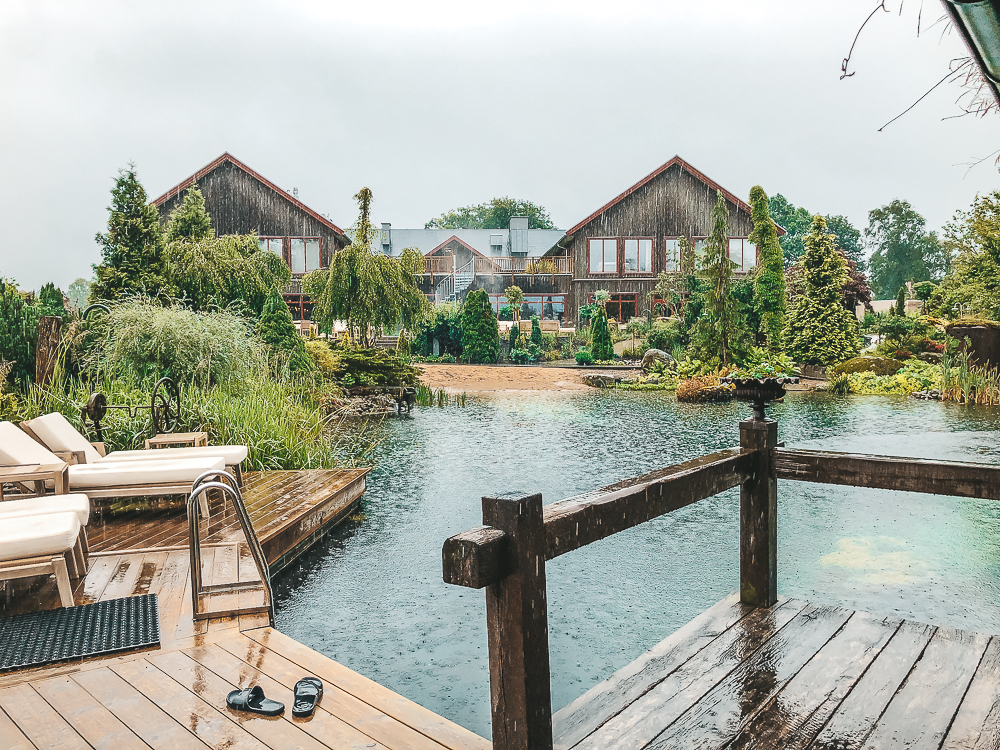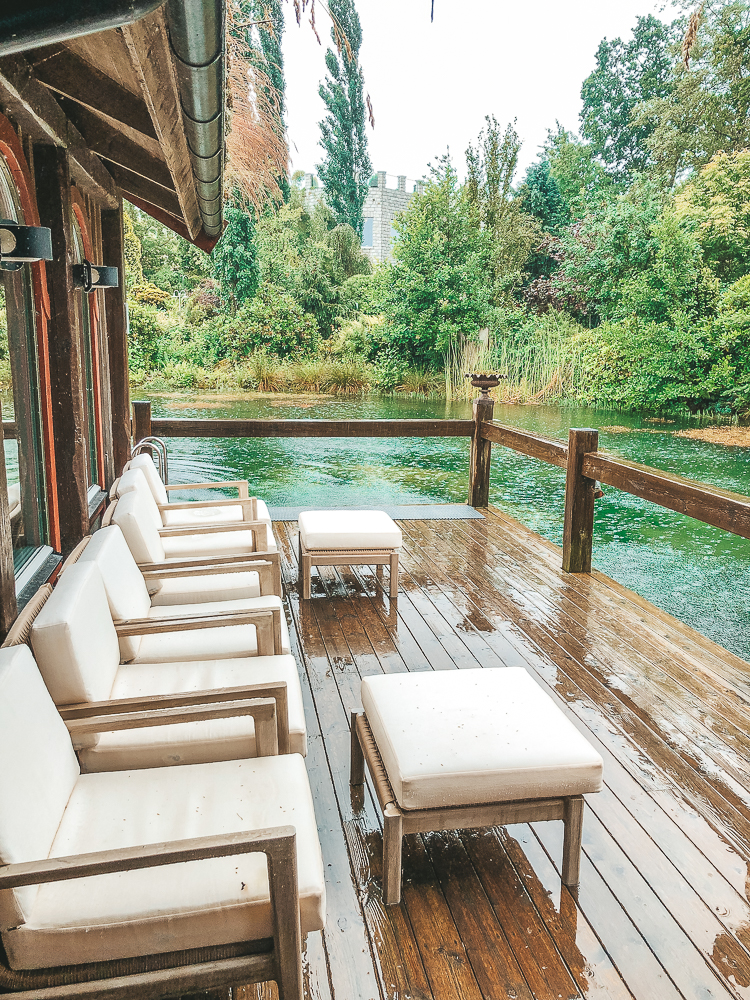 Washing
What made Sinnenas Spa so special was that they had a separate entrance where you start by being showered from both sides of the body, just up to the shoulders, which you walk through. When you have gone through this shower, you will find scrubbing salt that you scrub on your body to become smooth and clean.
When you have finished scrubbing, you then go to the next "station" where there are several different shower stations with shower heads that you stop at and rinse off all the scrubbing salt you have on your body. When you are done with that, you move on to a really big shower that comes from above, from the ceiling so you get rid of all the scrub on the whole body if you missed somewhere.
This is also something I've never seen at any spa in Sweden before, but maybe there is? It was a fun thing to try and in the door next to this station there is a large, nice sauna with a view of the entire indoor spa so you can warm up after this station.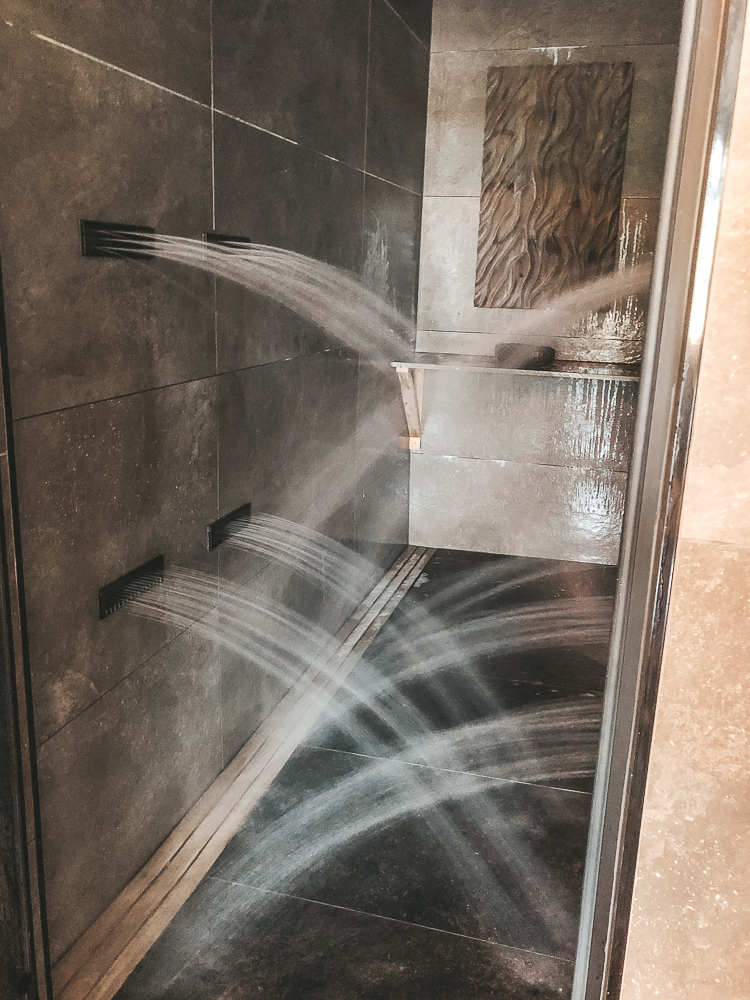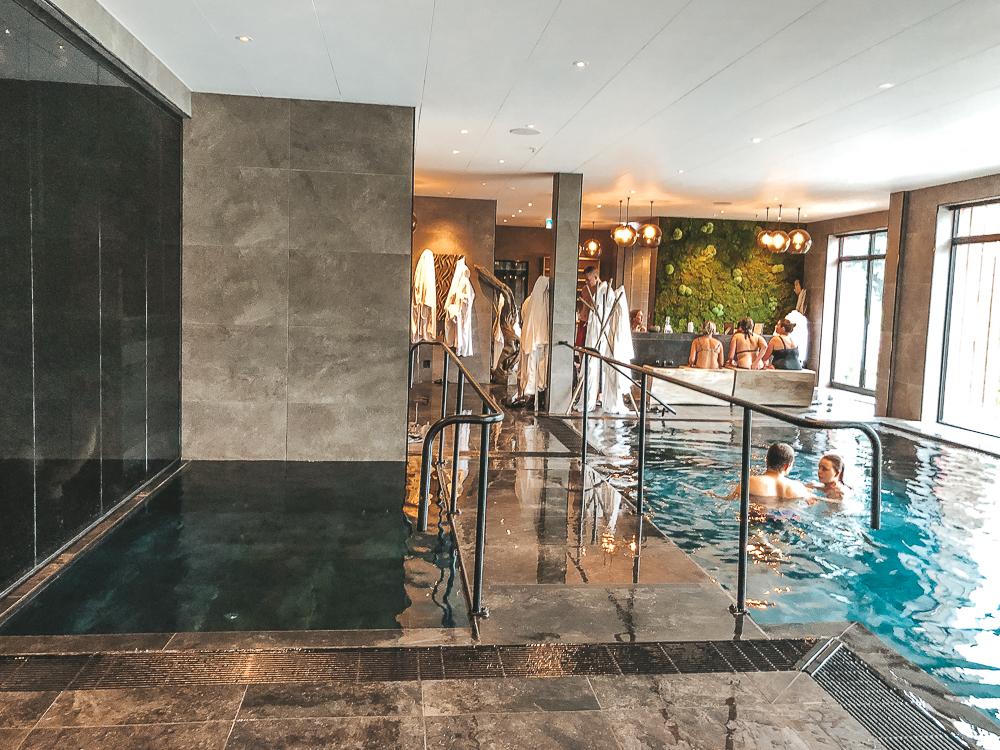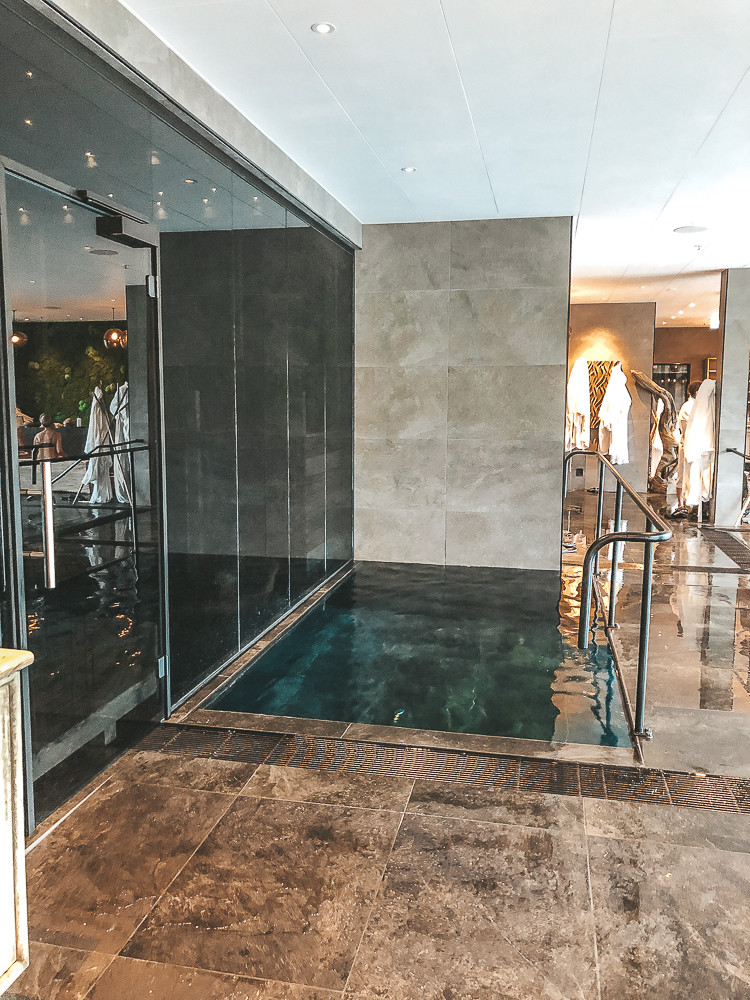 Spa reception
Inside the spa there is a reception where you can also buy some snacks and drinks if you want. You can also have a light lunch here and sit in their lounge area overlooking the outdoor pool. You can also take the drink to the outdoor pool or down to the underwater sauna if you want 🙂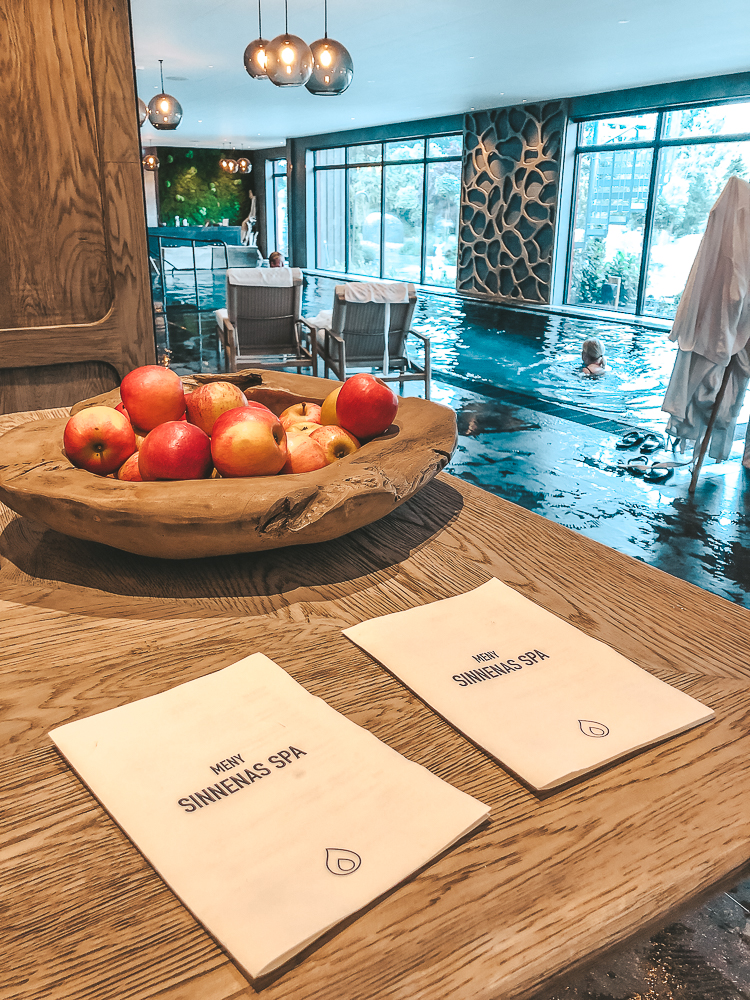 Exterior and various saunas
The whole Ästad Vingård is very specially designed and it is really noticeable when you are here and walk around the spa because there are several different small cottages where there is a sauna, jacuzzi and other types of baths. This place is so awesome and there is so much to explore here! 🙂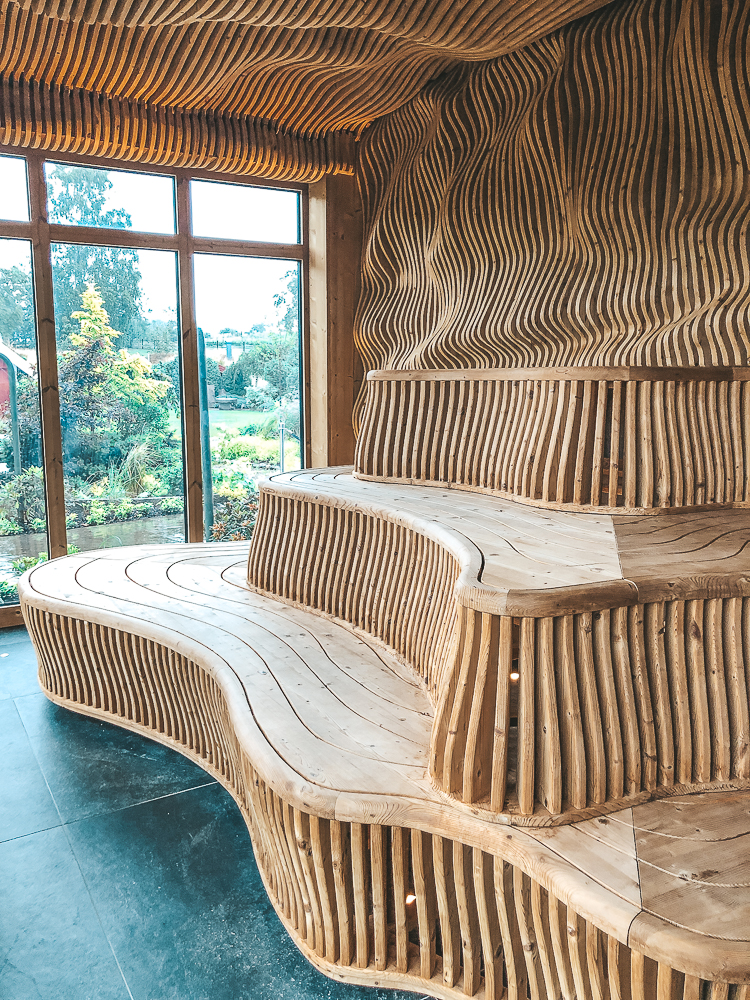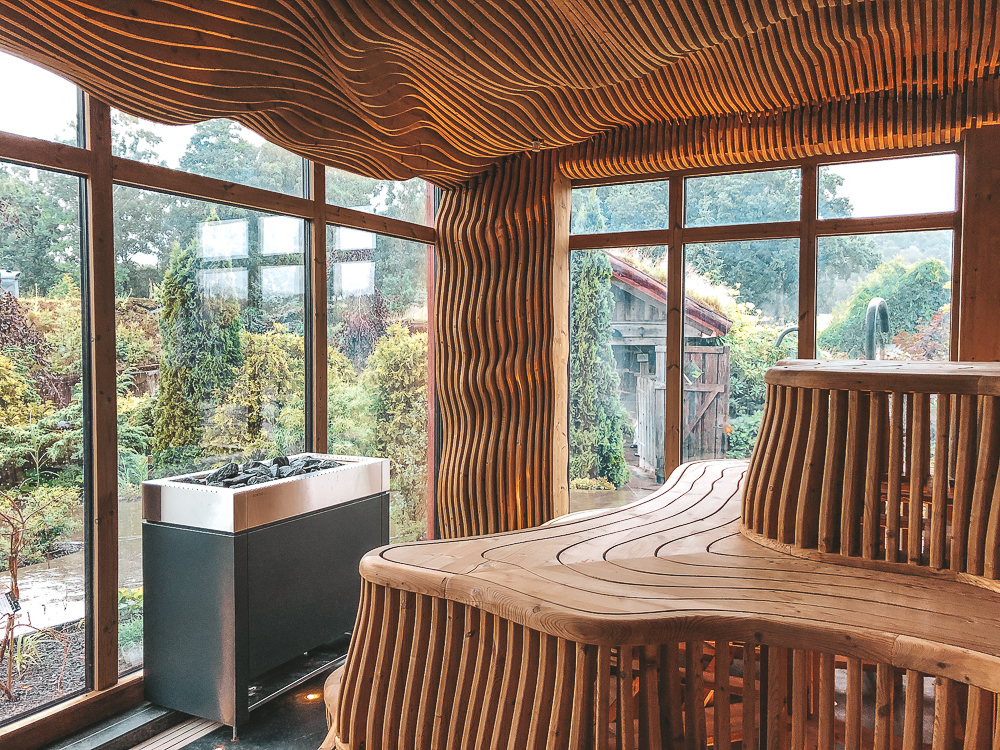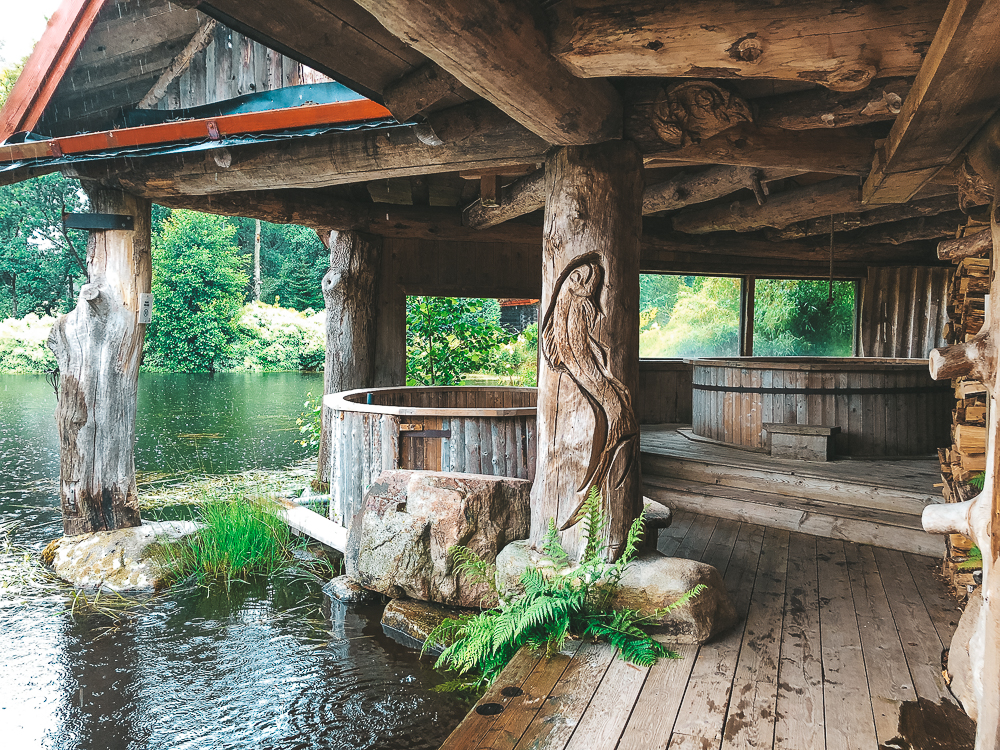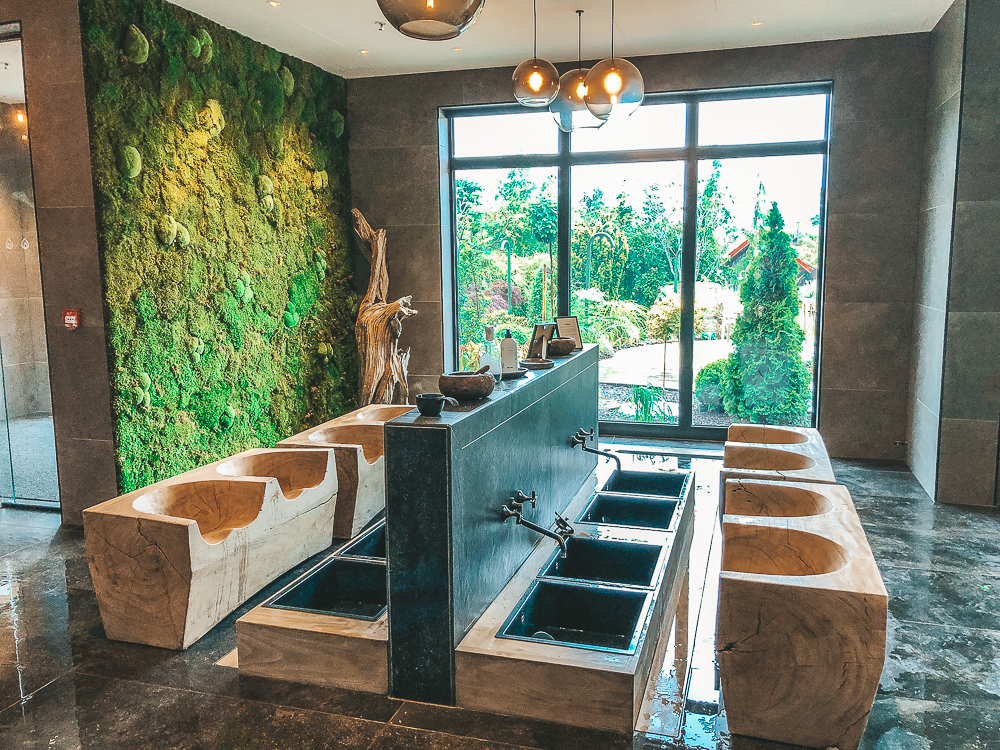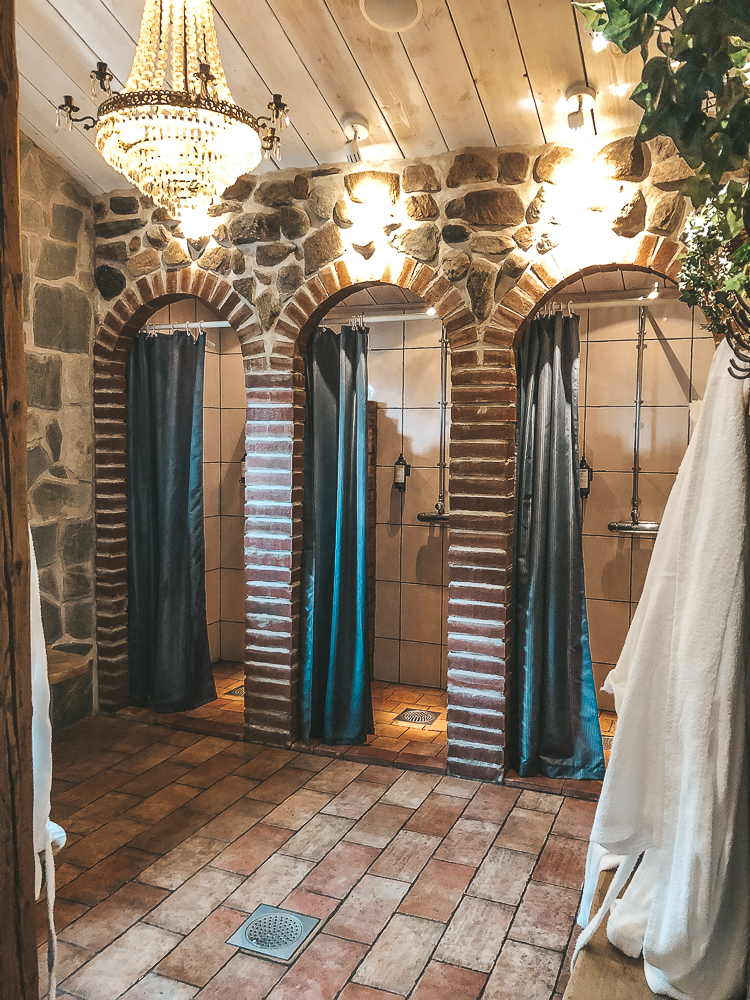 Day spa
You don't have to spend the night at Ästad Vingård to take part in Sinennas Spa, you can come here during the day and use the spa if you want but I really recommend staying here overnight as well, preferably two nights to discover everything they offer here at Ästad Vingård!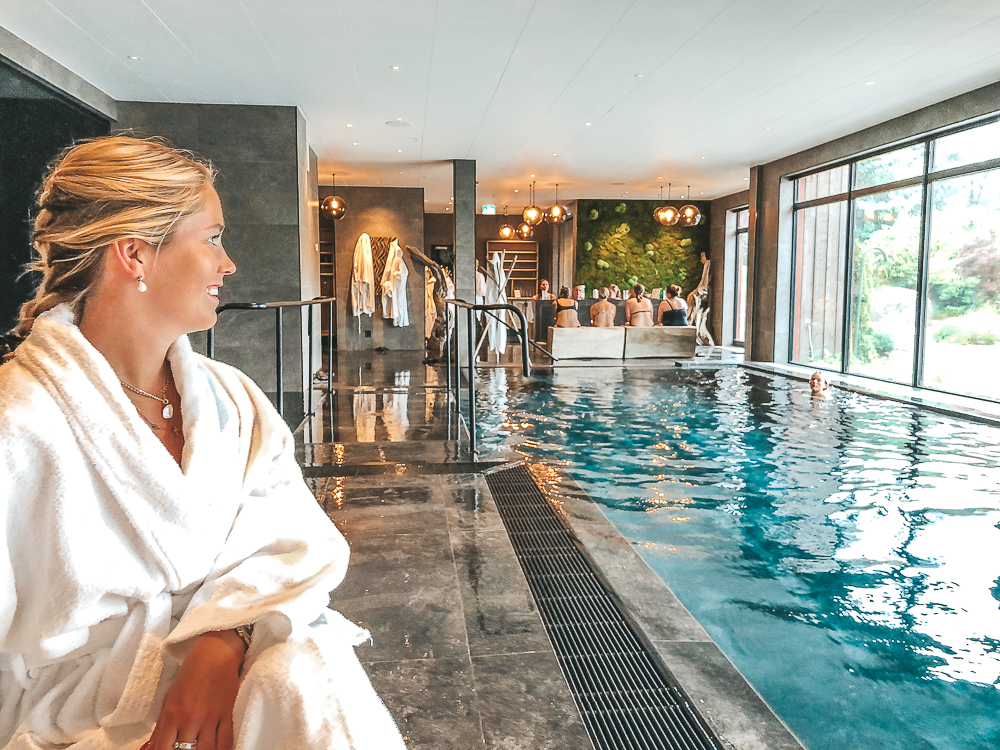 Our spa package
Det här ingick i vårt spa paket när vi besökte Ästad Vingård (förutom vinprovning och guidad rundvandring på vingården):
✓ Sinnenas Spa with loan of bathrobe, slippers and towel
✓ 4-course farm menu at Restaurant Logen
✓ Overnight in hotel room
✓ Breakfast
Packages & Rates
Ästad Vingård has many packages to choose from among both spa, hiking and wine tasting and you will find all the packages they offer and prices HERE. Don't forget that Ästad Vingård is open all year round so you can also come here in winter or autumn as well and enjoy the spa which is absolutely fantastic!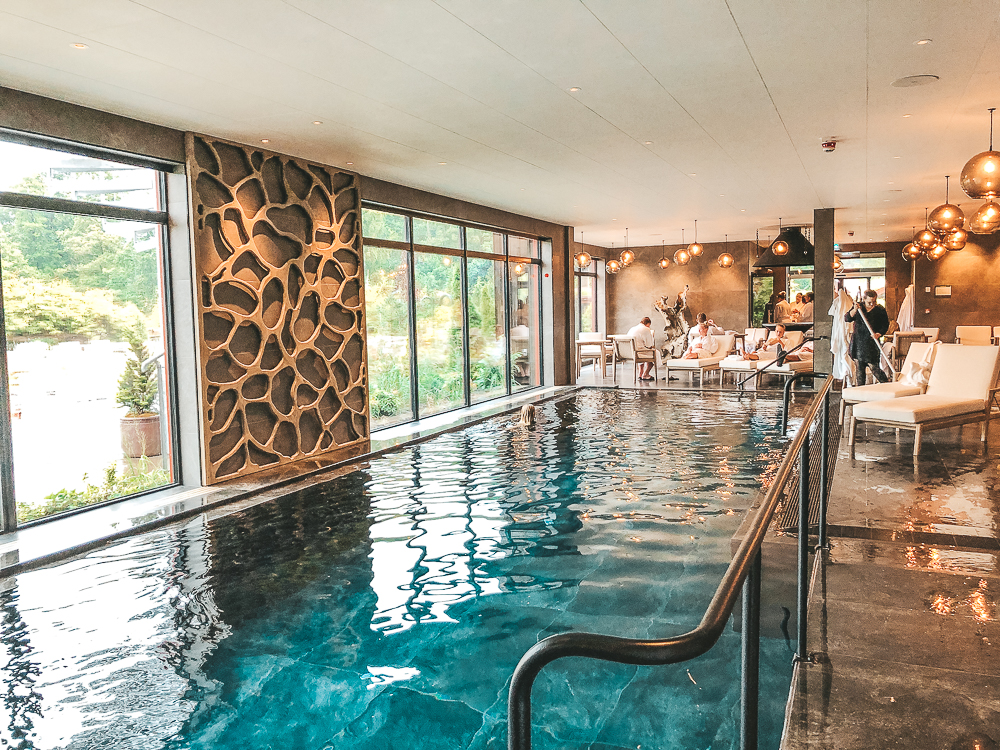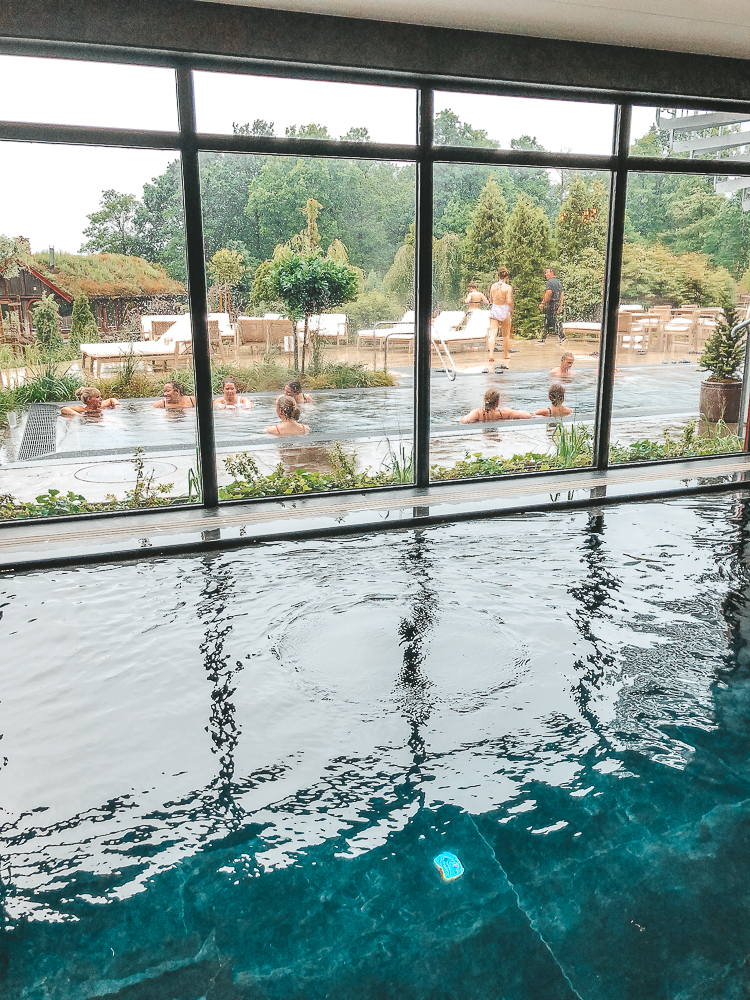 I really hope you come here sometime because I was completely speechless over this spa and will really come back here again! 🙂
Happy Travels!
// Charlotte
Here you can read more about my staycation at Ästad Vingård: