In advertising collaboration with Thoresta Herrgård. 
Staycation at Thoresta Herrgård
Thoresta Herrgård is a picturesque small privately owned luxury hotel located in Bro near Stockholm. Attentive service, dedicated hospitality and fantastic food are characteristic features of Thoresta Herrgård. I experienced harmony in my whole body when I was here and it was really a nice stay with good food, beautiful interior and cozy hotel rooms 🙂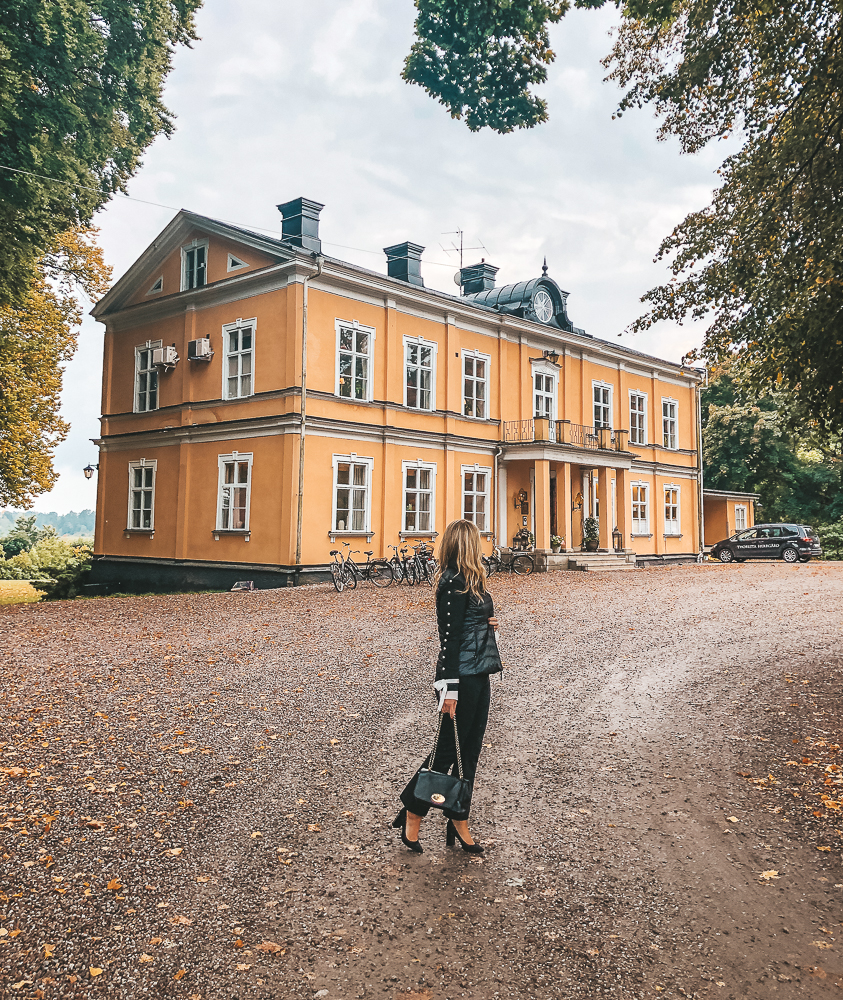 Thoresta Herrgård
Thoresta Manor (Herrgård) is a scenic manor that serves world-class food. They have an elegant bar and restaurant with a terrace that is popular to sit on during the summer months or on sunny days even now during the autumn. The hotel also has a garden, a cozy lounge and meeting and event rooms as many conference guests are happy to come here and confer. They offer free parking due to you need to get here by car, at least what I think, as it is located in Bro (about 30 minutes from Stockholm City) a bit into the woods, past some barns with a really good location.
All summer they have been fully booked with wedding guests here as it is a popular mansion to have their wedding party at and can be highly recommended!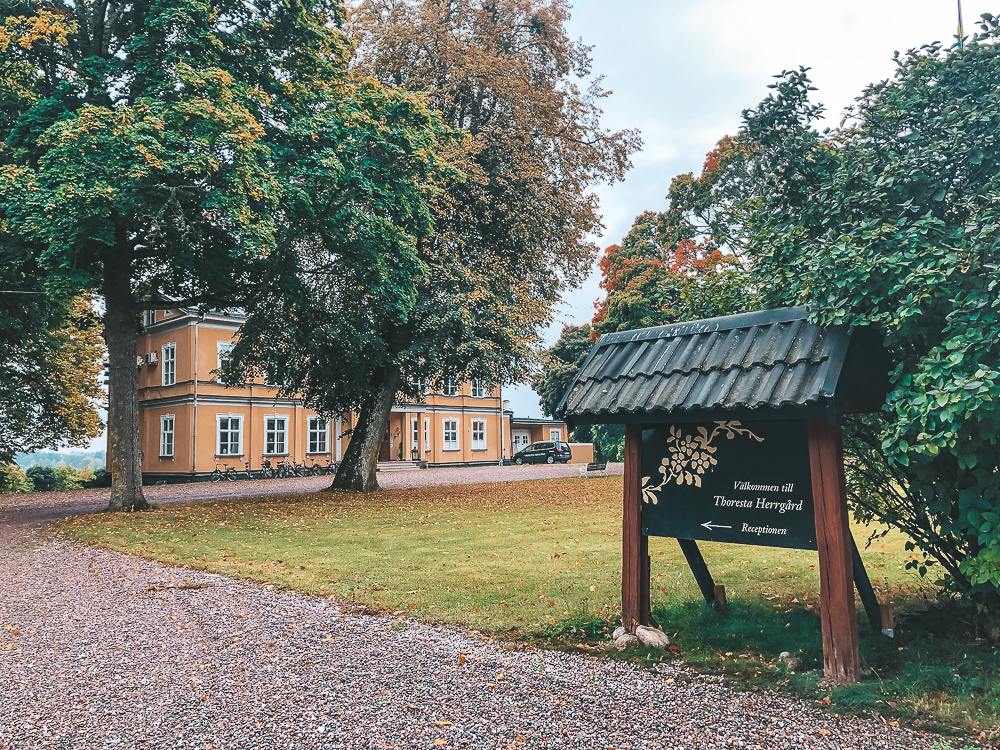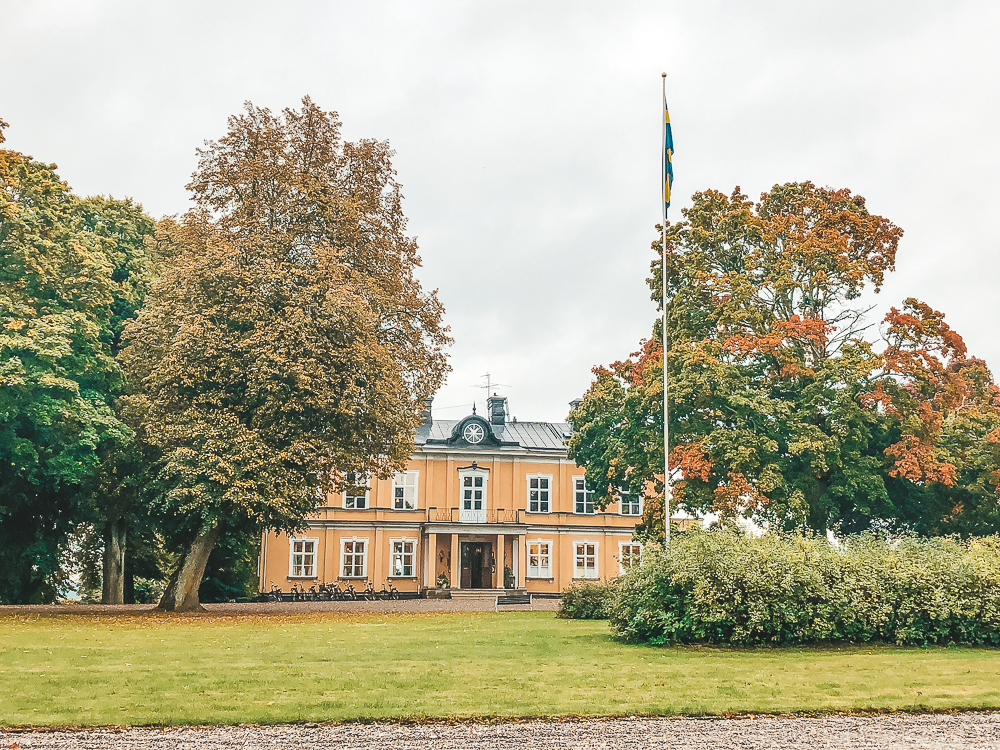 Herrgårdsweekend (Manor weekend)
Manor weekend is a much appreciated feature on Thoresta and I understand why. We arrived just in time at 15.00 and checked in at Thoresta Herrgård where we got a couple of keys to our room. Our package called manor weekend includes a glass of champagne that you can choose when you want it. Either in connection when you arrive or later. We chose to take it later, as a pre-drink before dinner.
We hung out for a while in the room and then discovered Thoresta's surroundings and their spa department Ören which is located about 800 meters from the main building itself. (However, you have to book an appointment if you want to use the spa and it also cost extra) but it is nicely located with a view of Lake Mälaren.
This is part of the Manor Weekend package we had:
A glass of champagne on arrival
A first-class 4-course dinner
Accommodation in single, double or deluxe rooms
The manor's breakfast buffet
Prices
Manor weekend with accommodation in a double room: SEK 2090 / person
Manor weekend with accommodation in a double room superior SEK 2290 / person
Manor weekend with accommodation in a double room deluxe: SEK 2390 / person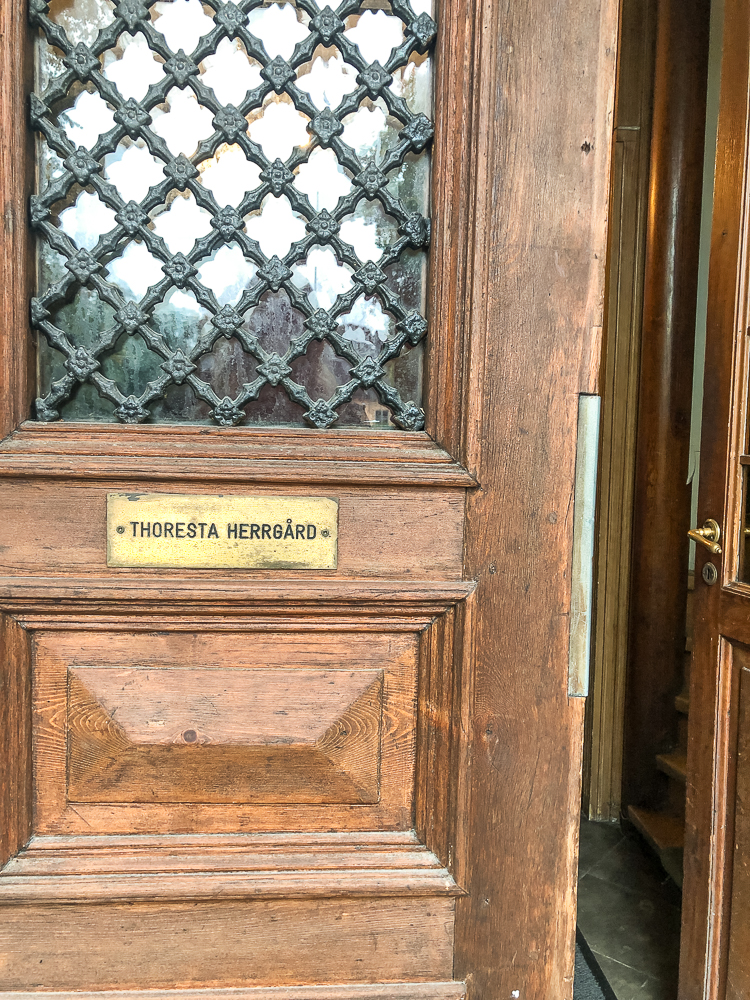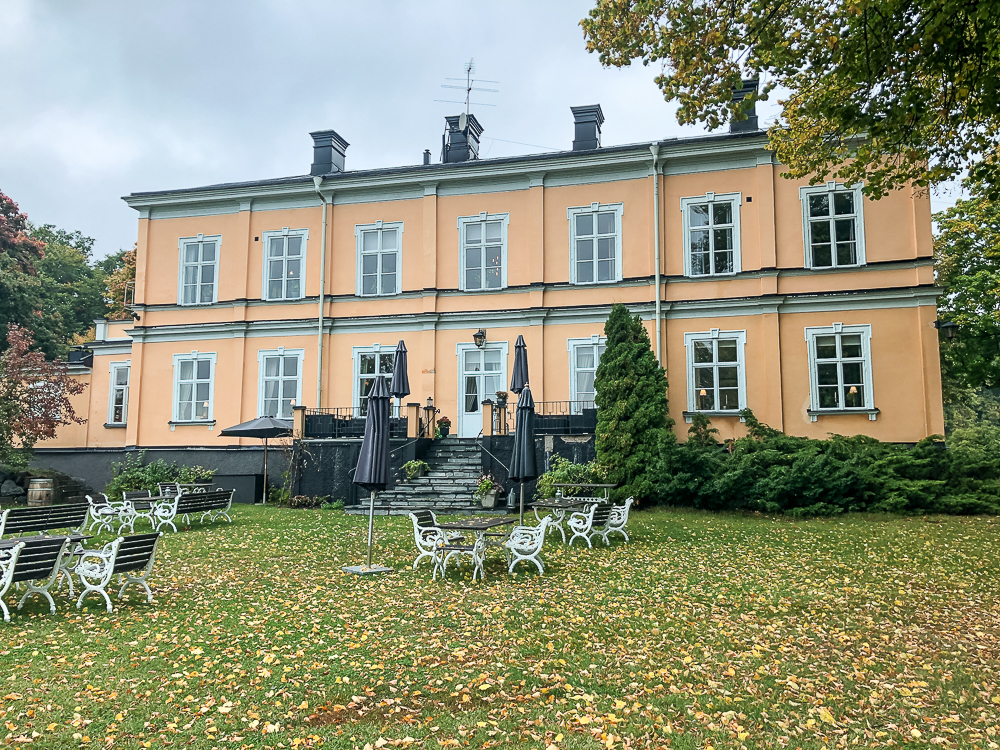 Room 12 at Thoresta Herrgård
Worth knowing is that Thoresta Herrgård has 40 hotel rooms, 33 double rooms and 7 single rooms. The rooms are bright and soothing, some are larger and others are smaller and most of the rooms are located in their red wing, right next to the mansion. So there are no rooms in the main building itself where you check in and where you eat breakfast and dinner. This is what the red wing looks like: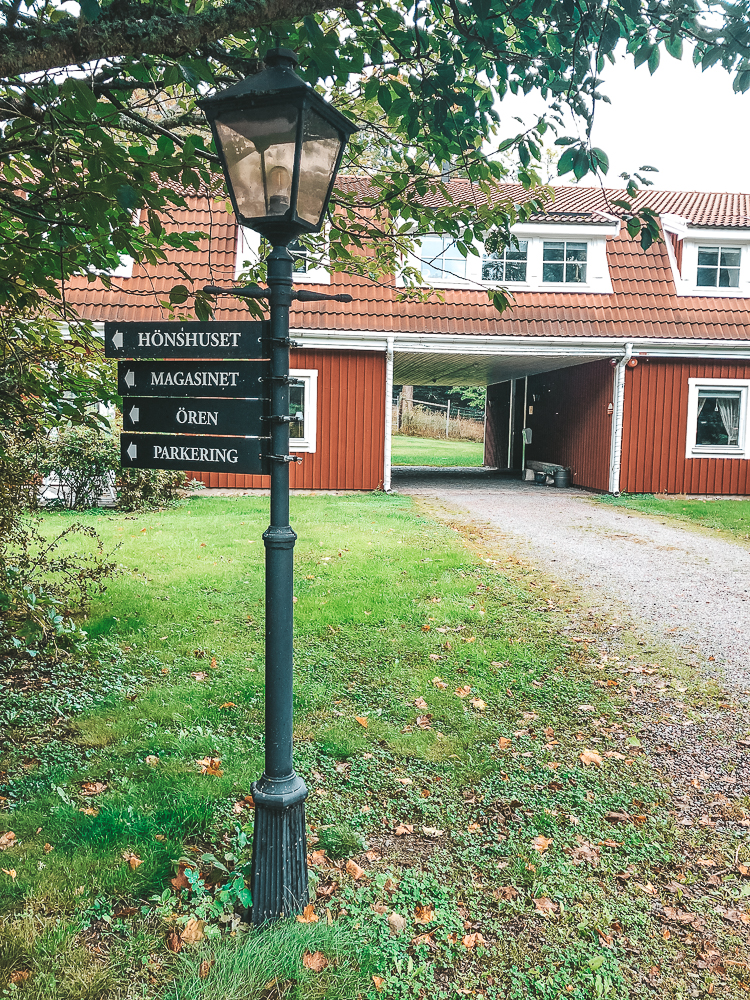 We stayed in a deluxe double room in room 12 on the ground floor. The room was decorated in an elegant mansion style and we had a king-size bed (which was really nice!), a whirlpool tub in the bathroom and its own small patio with table and chairs surrounded by rose bushes. Very cozy!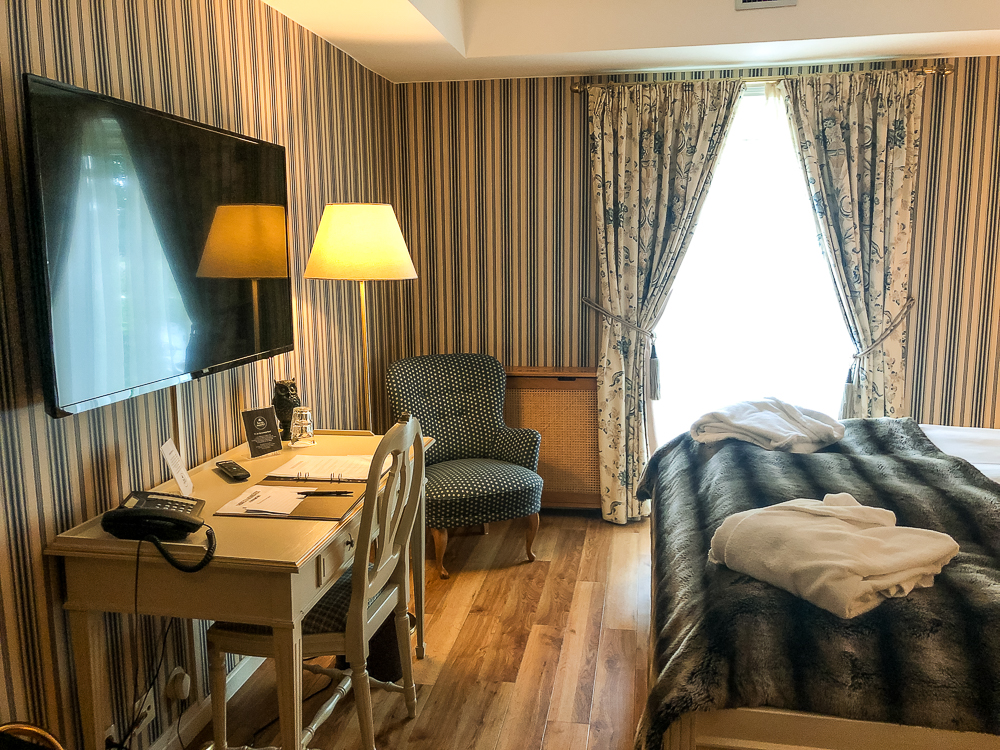 4 course dinner
Dinner was served inside the main building and was really cozy decorated. We started with a glass of champagne that was included in our package and sat in their lounge for a while before we sat down at the table.
Then the dinner was served inside the salon and consisted of two starters where one was subject cucumber and the other dish was roasted broccoli in different varieties which was actually really good (I who don't like vegetables so much thought this was good!) For the main course was served wild duck that was amazingly good and can really be recommended! For dessert we got blueberries which were super tasty! 🙂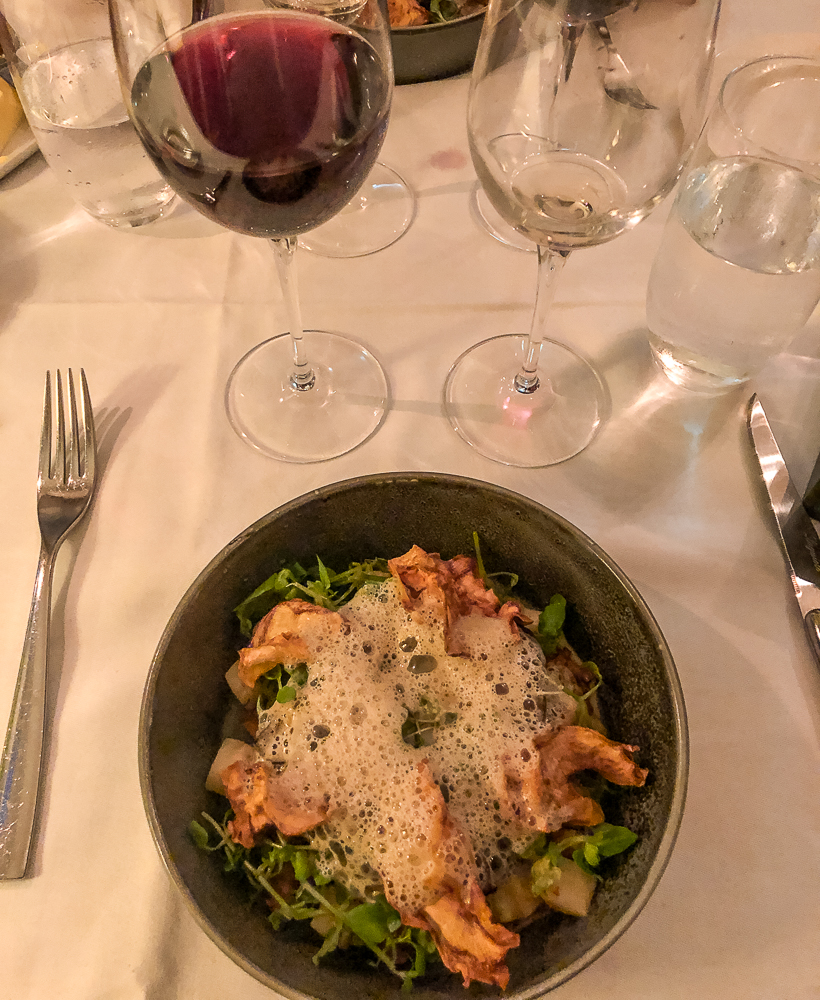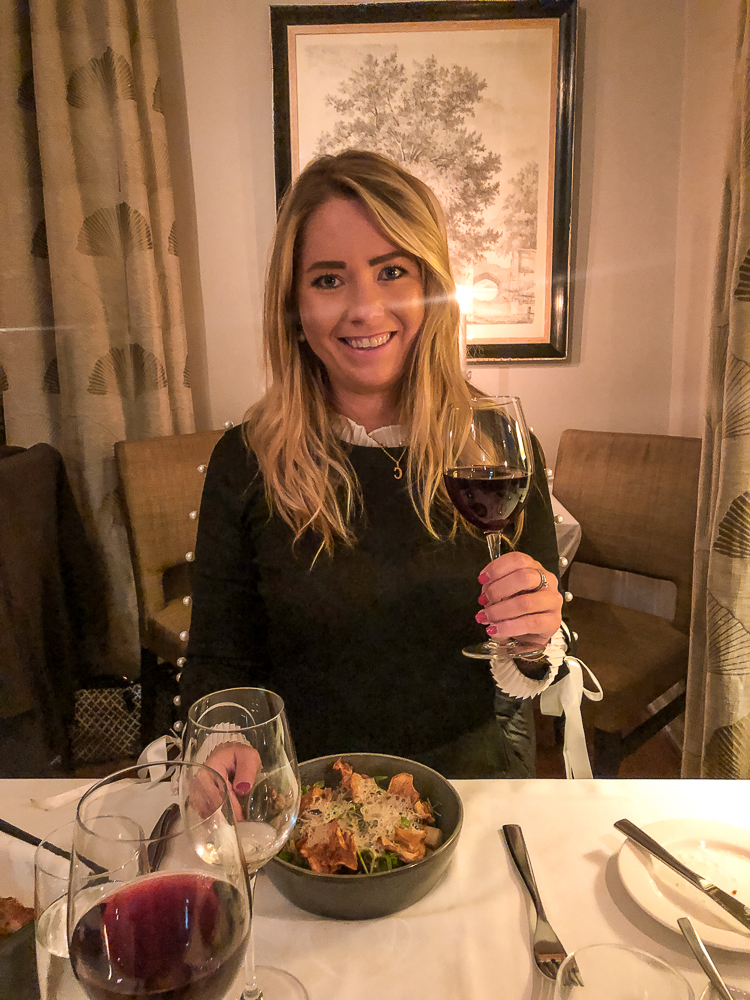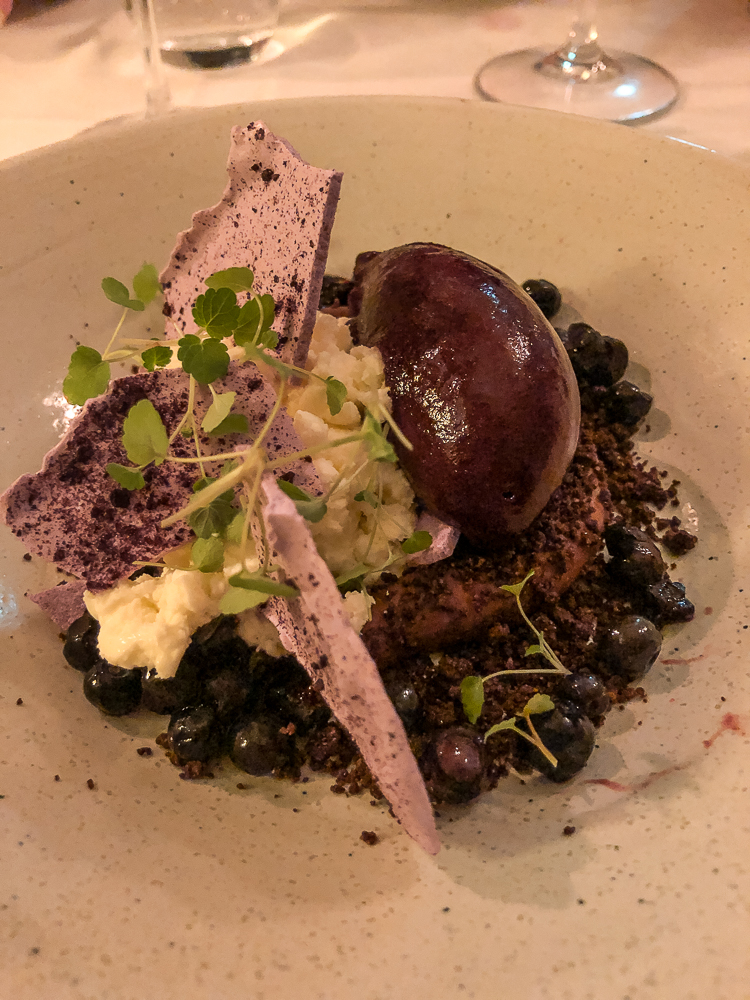 I think their decor is so cozy which makes the mansion a charming environment to stay in, don't you think? 😉
Breakfast buffet
The next morning, a really cozy and good breakfast was served in the main building with everything imaginable from hot food to bread and accessories. There was also a waffle station and an extra big plus was that they had already measured the batter in each of their small carafes so it didn't become sticky and sloppy, super good!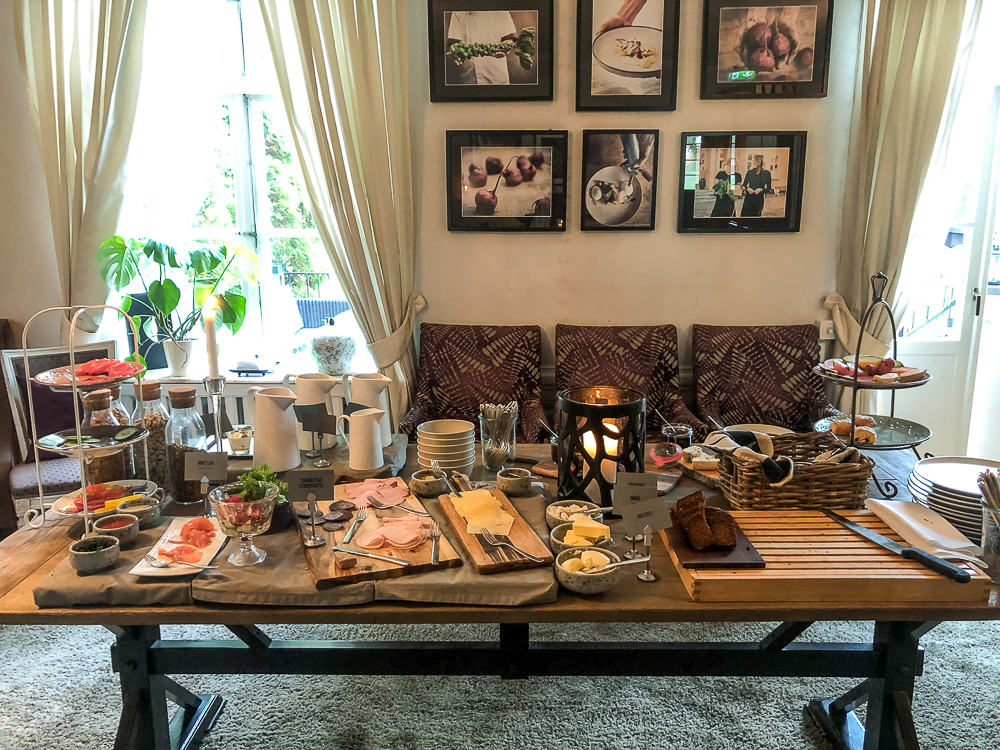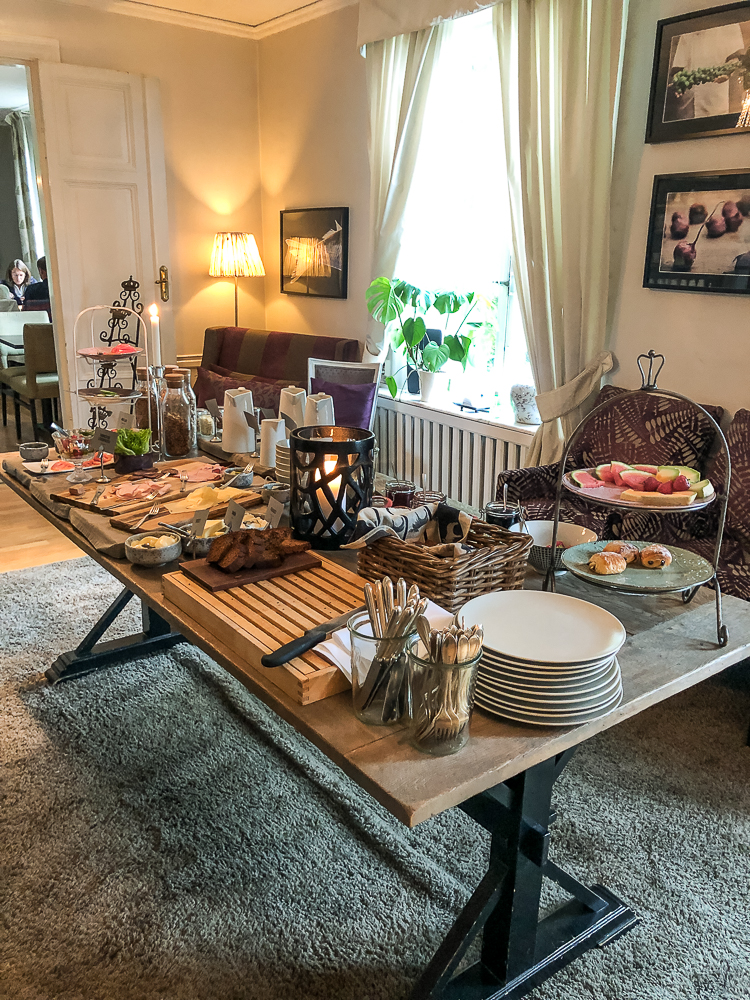 Other things that are good to know about Thoresta Herrgård
At Thoresta Herrgård you can also relax in their conference lounge upstairs in the main building which is really nicely decorated and if you want a sauna or gym you can do so in the annex where most hotel rooms are located. The sauna and gym you will find upstairs.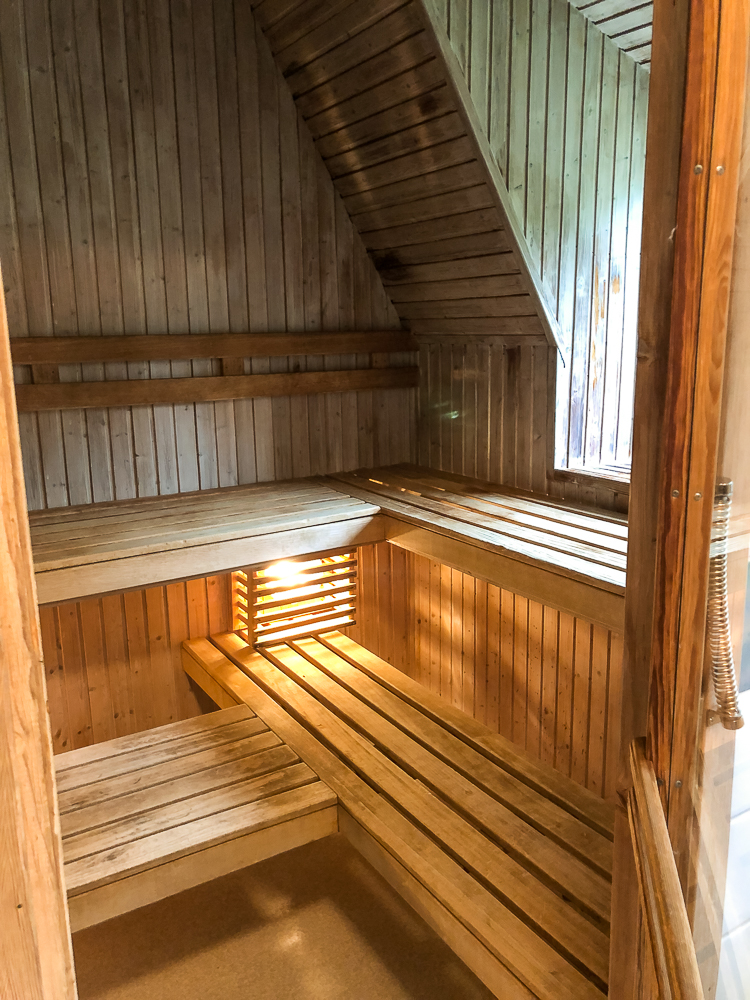 Have you seen such a cool newspaper stand? Maybe you don't notice such things but this one I thought was really cool! In the red house here in the pictures below, there is, a staircase up, a large playing area called the activity room loft and is for those who want to relax with shuffleboard, billiards etc.
Summary
I can really recommend coming here to Thoresta Herrgård for a cozy get away weekend for romantic couples, celebrating someone's birthday or having your wedding party here. They are focused on conference guests and there were a bunch there at the same time as us but we never noticed them, that's how big this mansion is. The food was really fantastic so if you are interested in gourmet dinner you should really come here! I ate wild duck for the first time and it was above expectations really good 🙂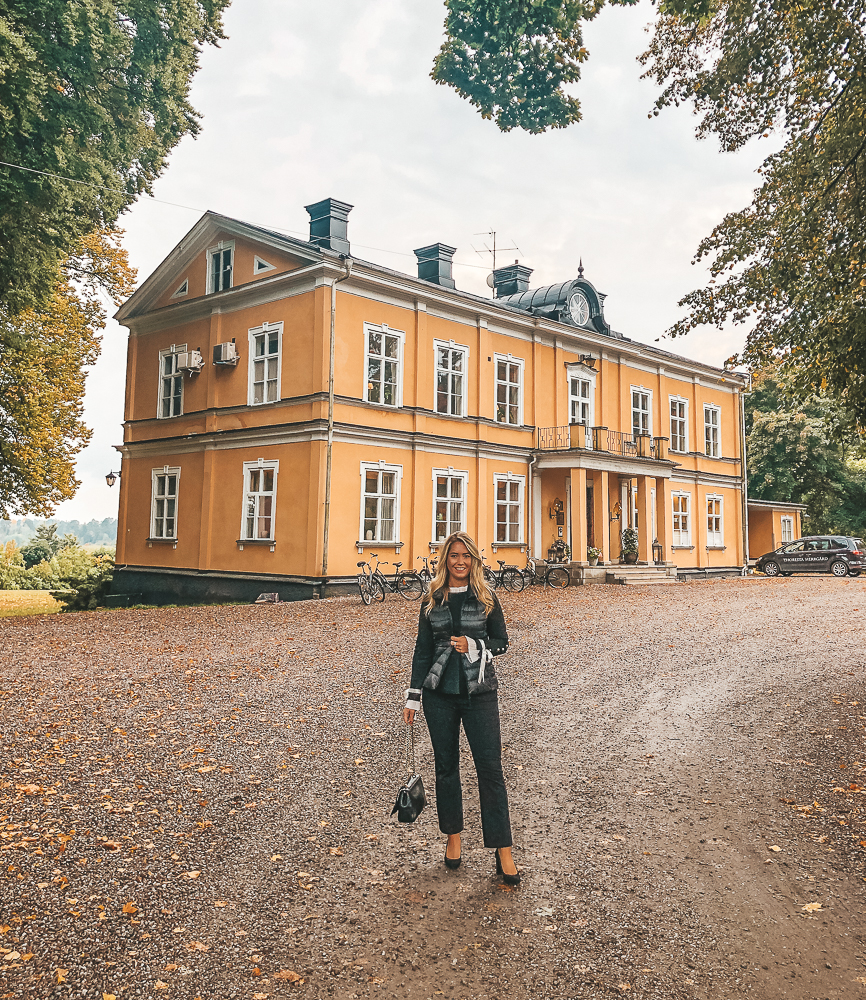 If you also want to spend a cozy weekend here at Thoresta Herrgård, you can check out all their offers HERE. Also don't miss that from the last weekend in November they start with Christmas dinner, my god so good it sounds! 🙂
Happy Travels!
// Charlotte