The Best Beaches on Praslin Island, Seychelles
Seychelles has one of the most beautiful beaches I've ever seen in my entire life. Here you will find some of the best beaches in the world. Seychelles is a paradise destination and definitely a destination for those who love sun and beaches. Seychelles has miles of white beaches, silky sand and beautiful granite cliffs. A perfect destination for those who wants to go to paradise! 🙂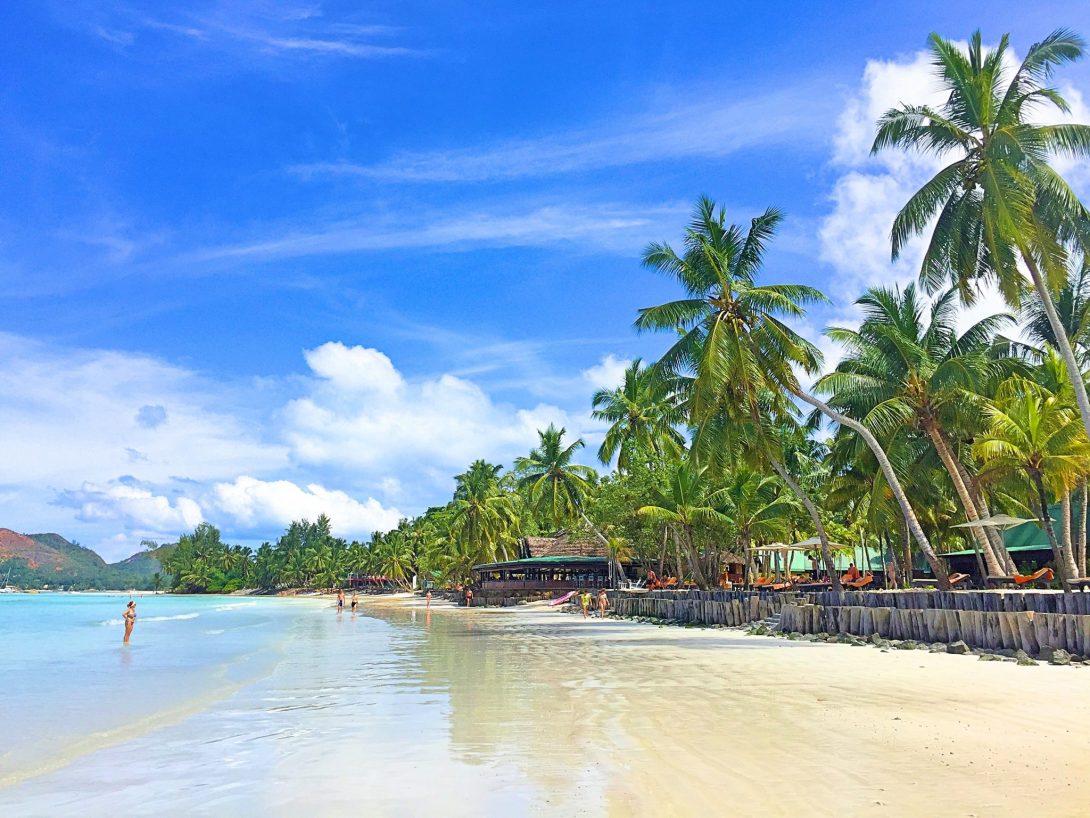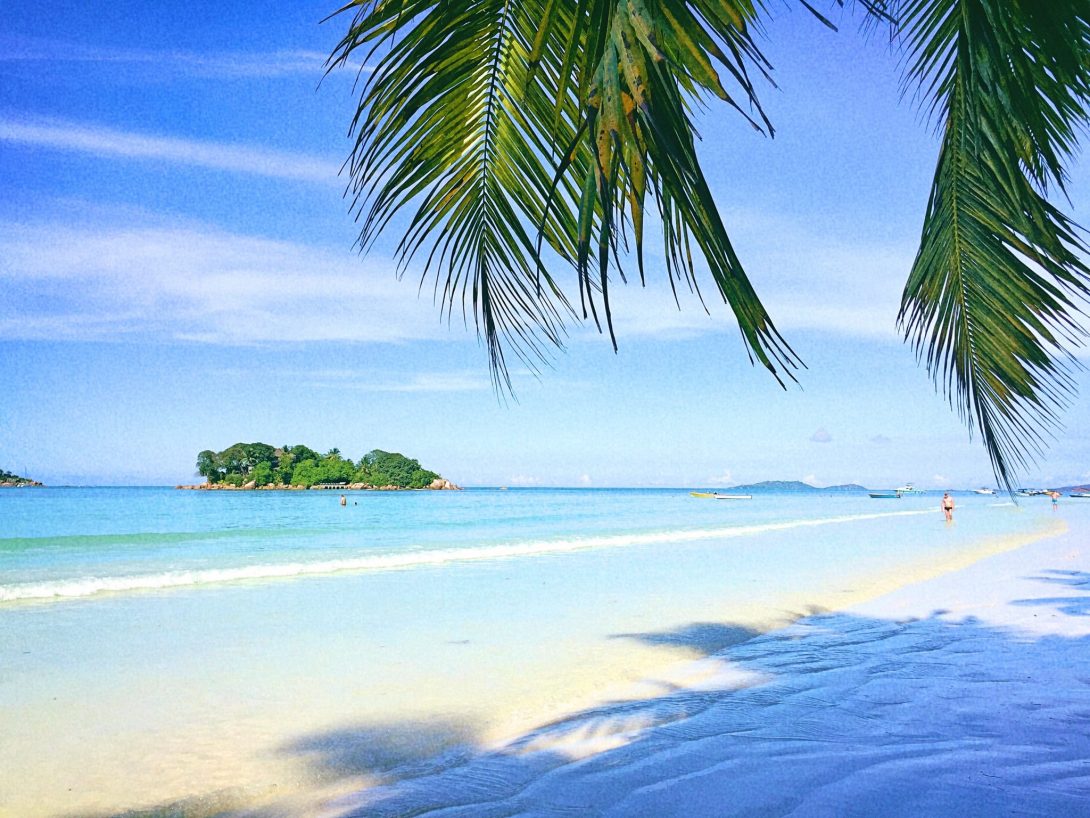 The Best Beaches on Praslin Island, Seychelles
Seychelles are known for having the most beautiful and best beaches in the world and there are a lot of them on different islands here. I have listed my top 3 best beaches I strongly recommend to visit when you are visiting Praslin island at the Seychelles.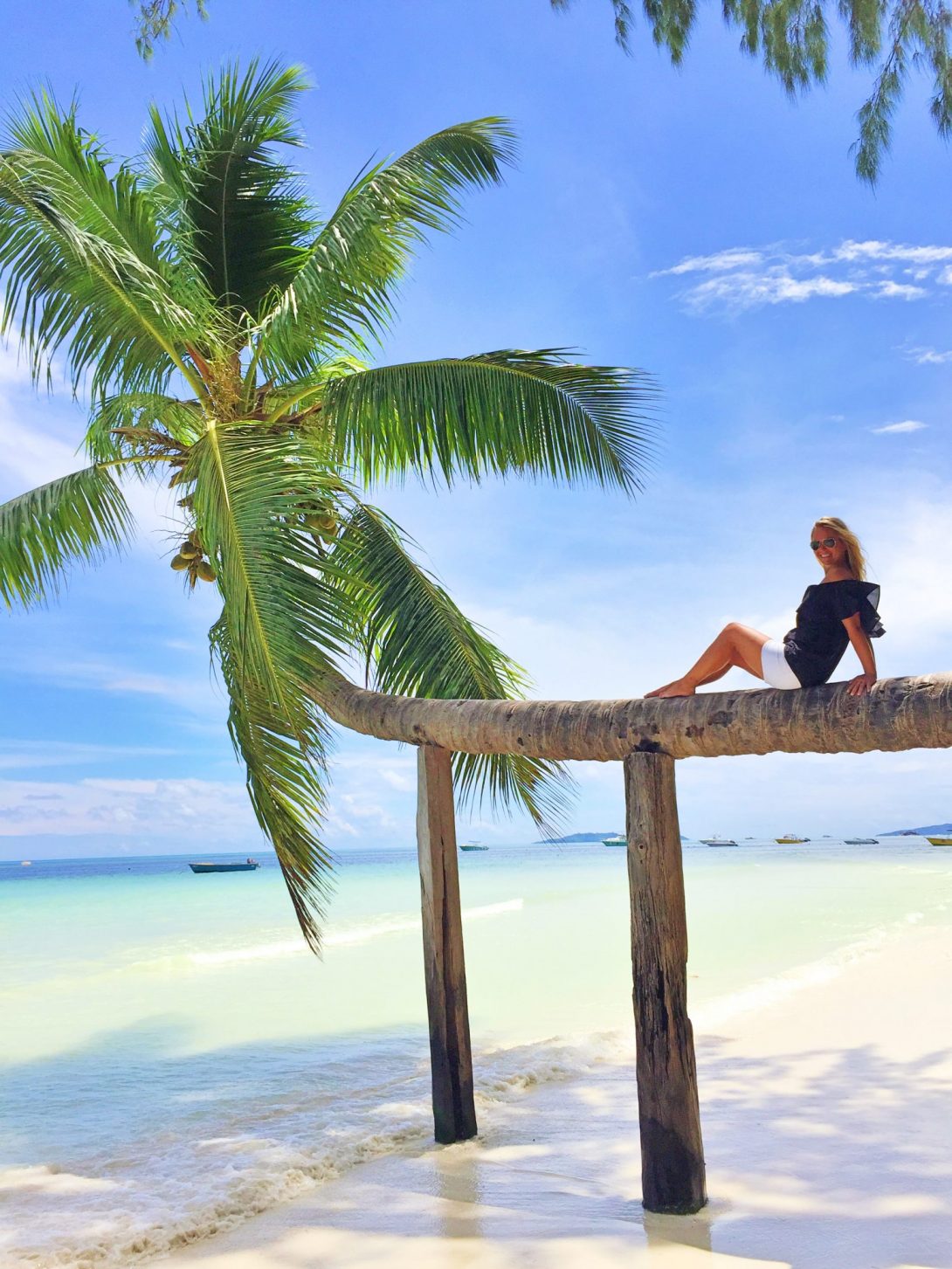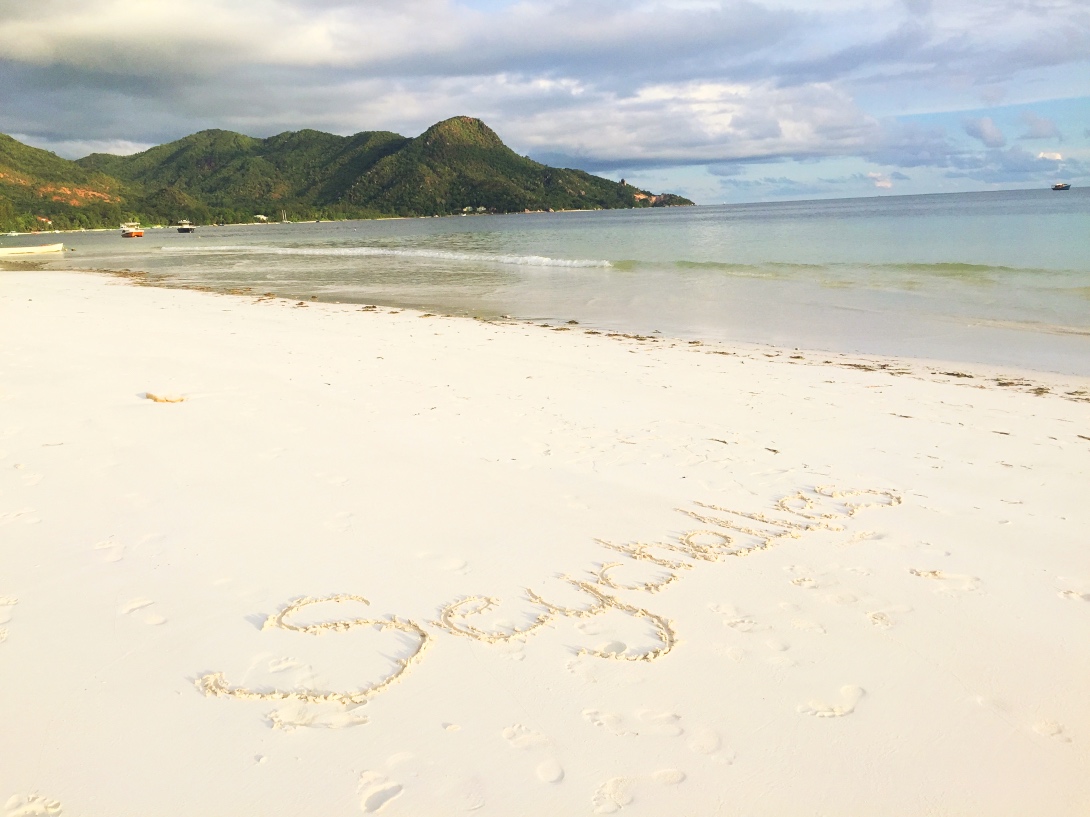 1. Cote D'or Beach Seychelles
Cote D'or beach or Anse Volbert as it is also called, is located on the north side of Praslin Island and is the most popular beach in Seychelles with both restaurants, hotels, bars and sunbeds to use if you staying at one of the hotels here. It is also from this beach you go on a day cruise, for example snorkeling.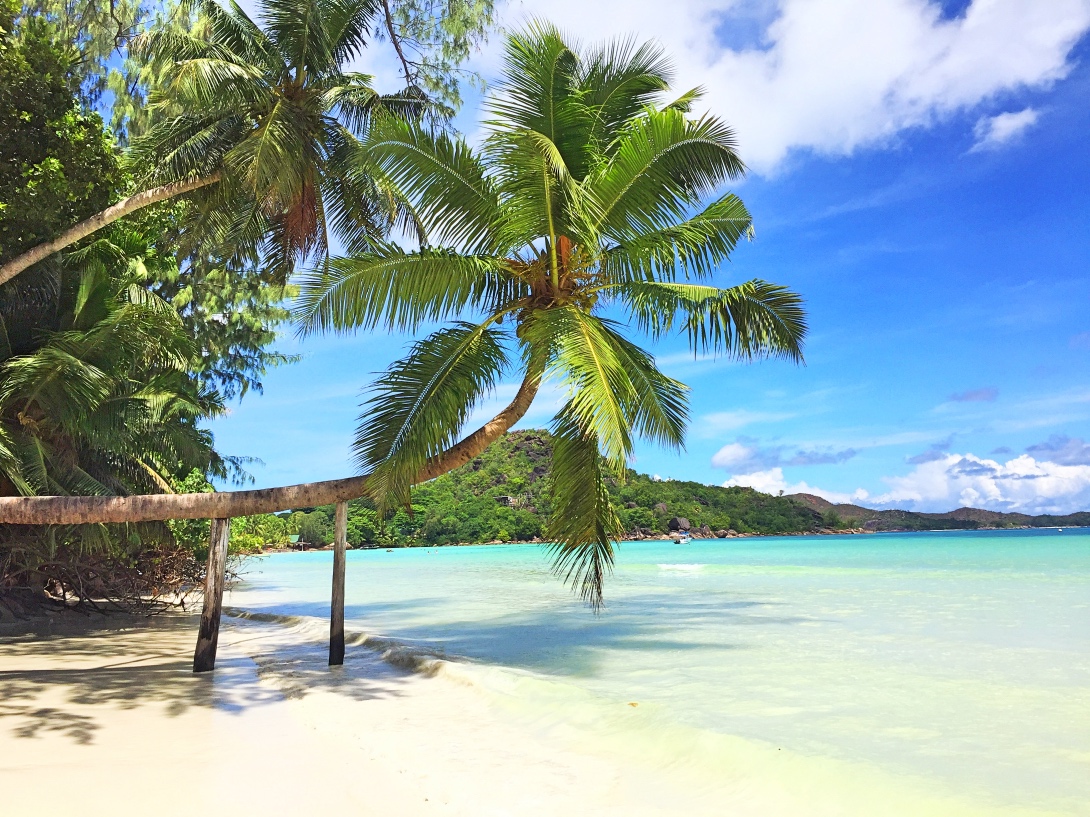 This beach is among the whitest beach I've ever seen and is incredibly beautiful! What is good to know about Cote D'or beach is that the tide water reaches the beach already around 15 o'clock every afternoon. (At least when I was here during February / march). It is possible to walk on the beach until 15 o'clock, but then you have to walk on the road to get from one place to another that is laying on the beach.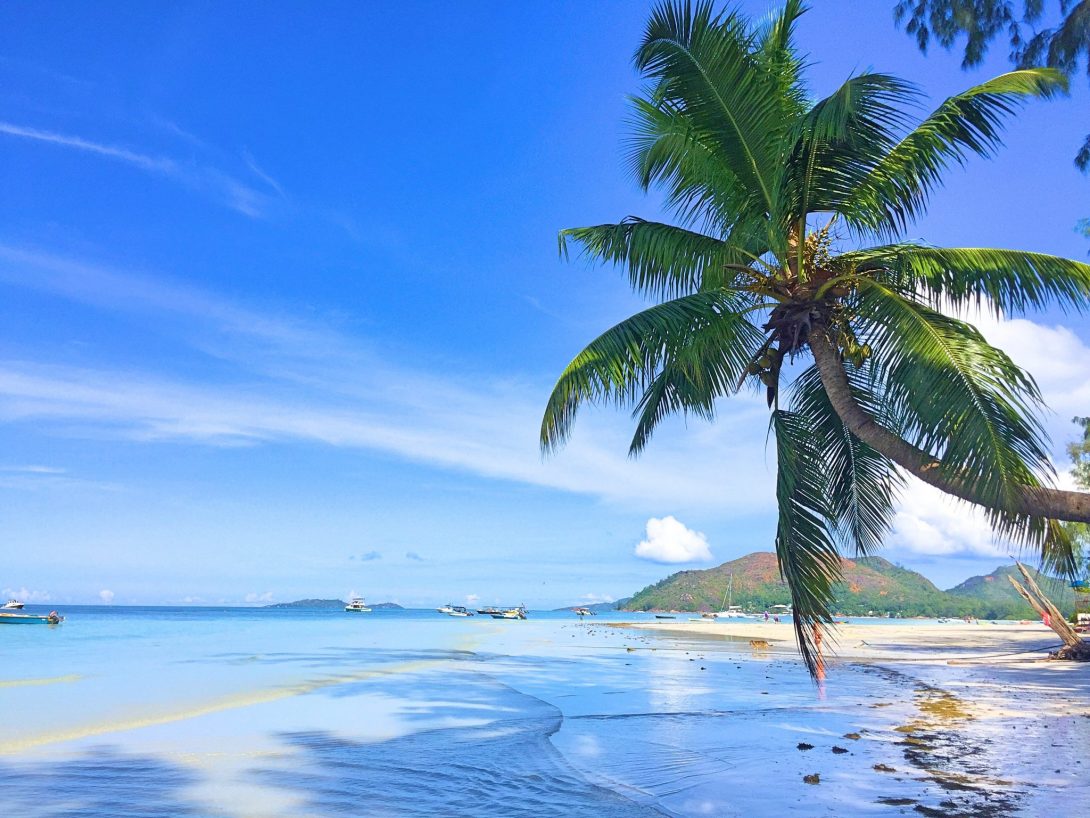 The beach for yourself
On this beach there are few hotels and some guesthouses. The best thing with this beach is that most tourists are laying in their sunbeds at their hotel's at the beachfront so you have the entire beach for yourself until the afternoon. There were not many people swimming in the water either, so even the sea I had for myself, which was absolutely amazing!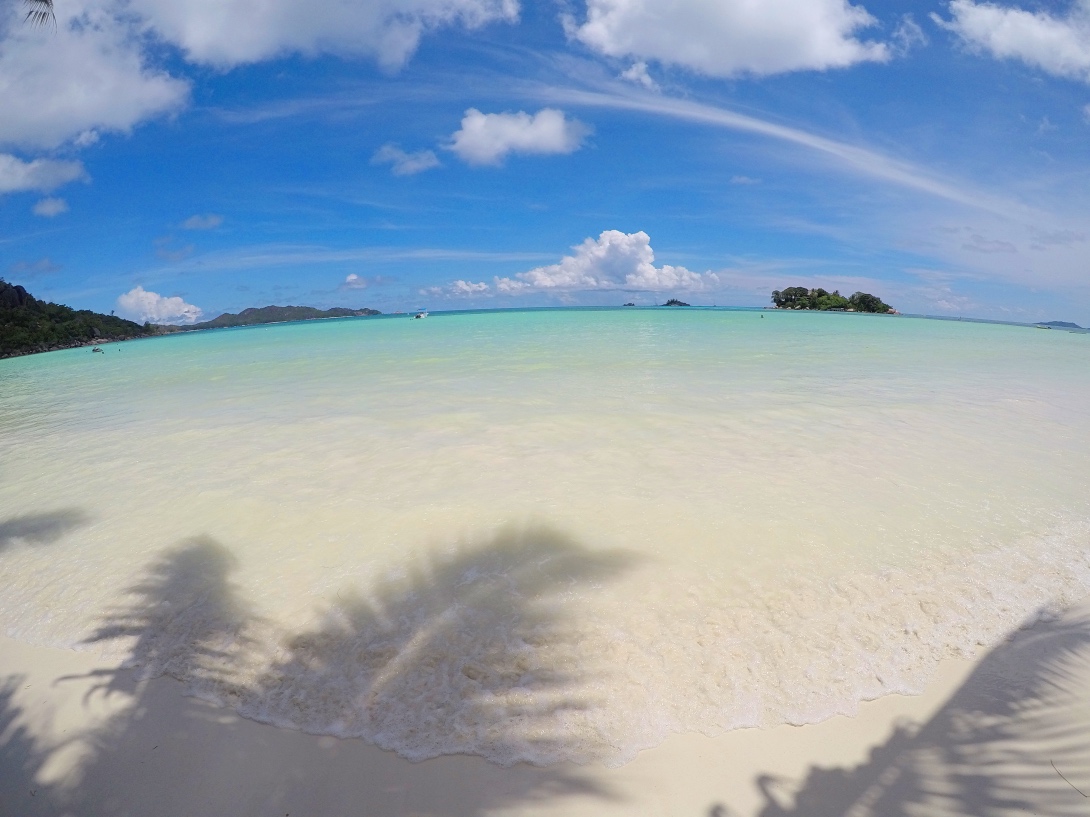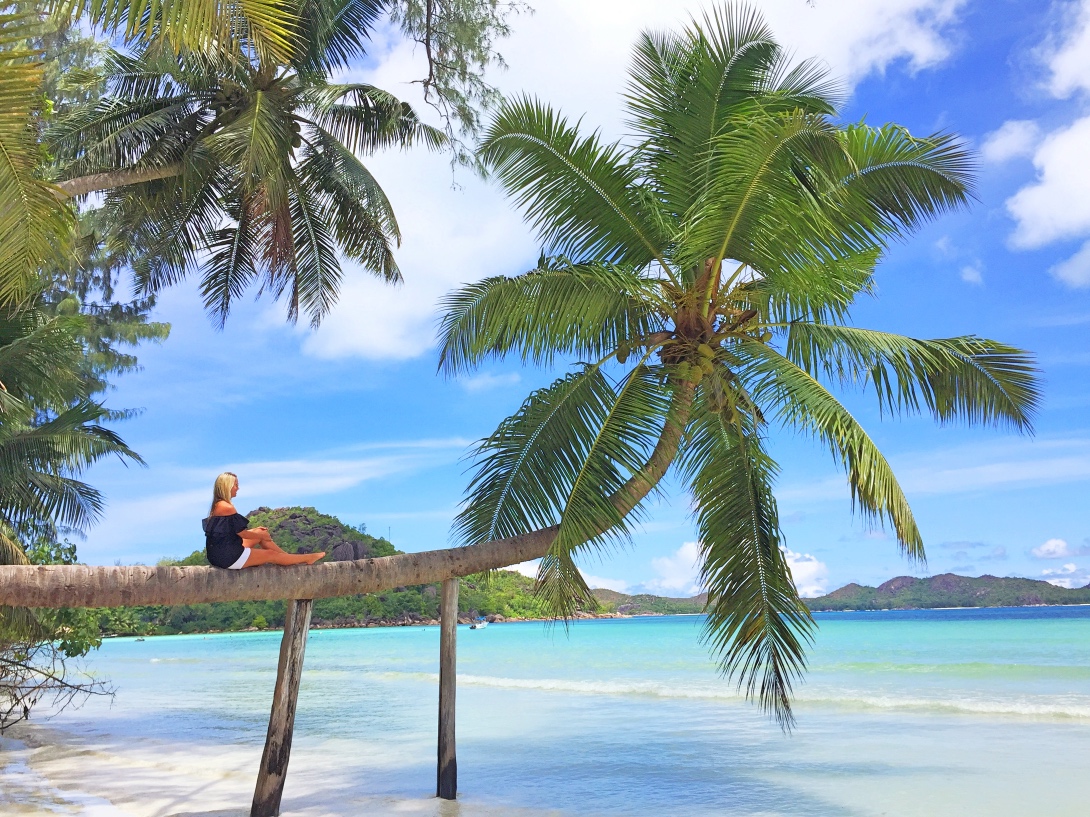 I fell in love with this beach and can highly recommend it to 100%. If you are lucky, try to stay at one of theese hotels at the beach I recommend.
2. Anse Lazio
Anse Lazio is a little bit harder to get to compared to other beaches on Praslin Island. I took the bus to this beach, which is located at the end of the bus stop. When you get off the bus you have to walk for about 15 minutes to reach the beach. Don't worry, just follow everybody else in the same direction and you will get to the beach. But once you get here it's the most amazing beach I've ever seen in my entire life! You have to go here!!! 🙂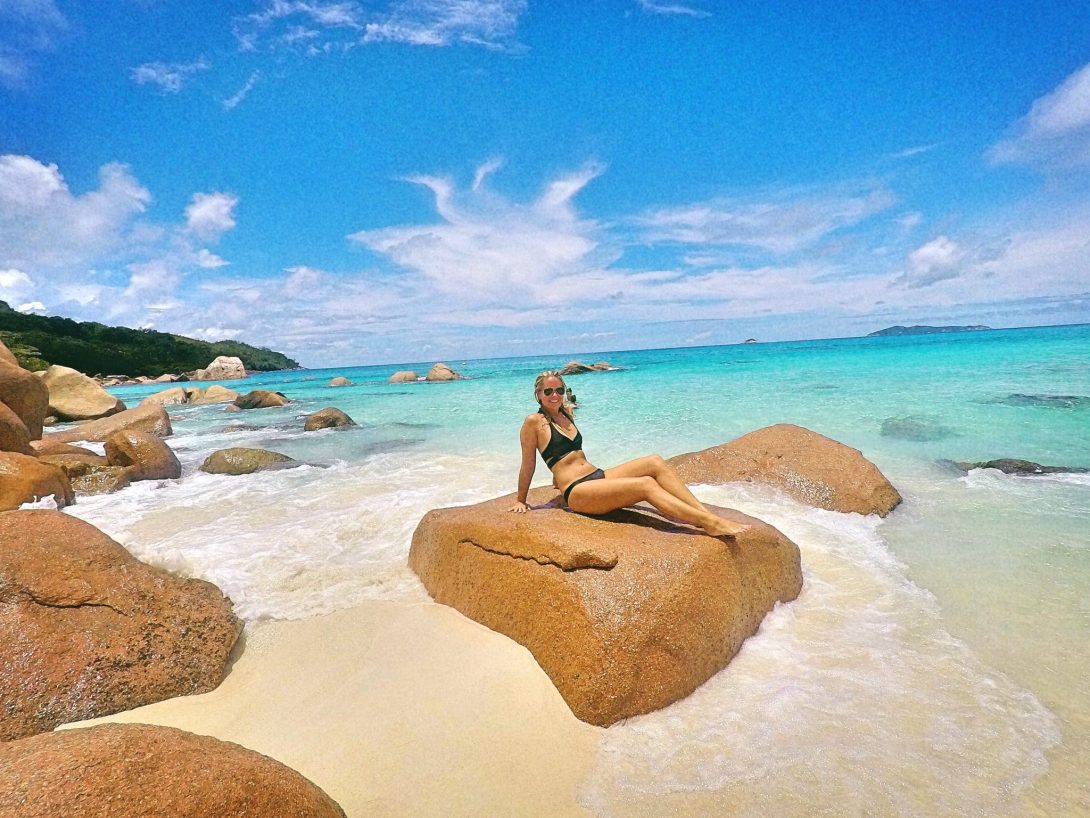 The Best Beach in the world!
This is definitely Top 1 of all the beaches I have ever been to and can highly recommend going here. If you rent a car (which I recommend if you stay on Praslin island for few days) you can also drive to this beach. If you are older, have problems with your heart or have problem walking, I recommend to drive to this beach because it's not the easiest way to walk on. But once you get here it's worth all the ups and downs in the world! 🙂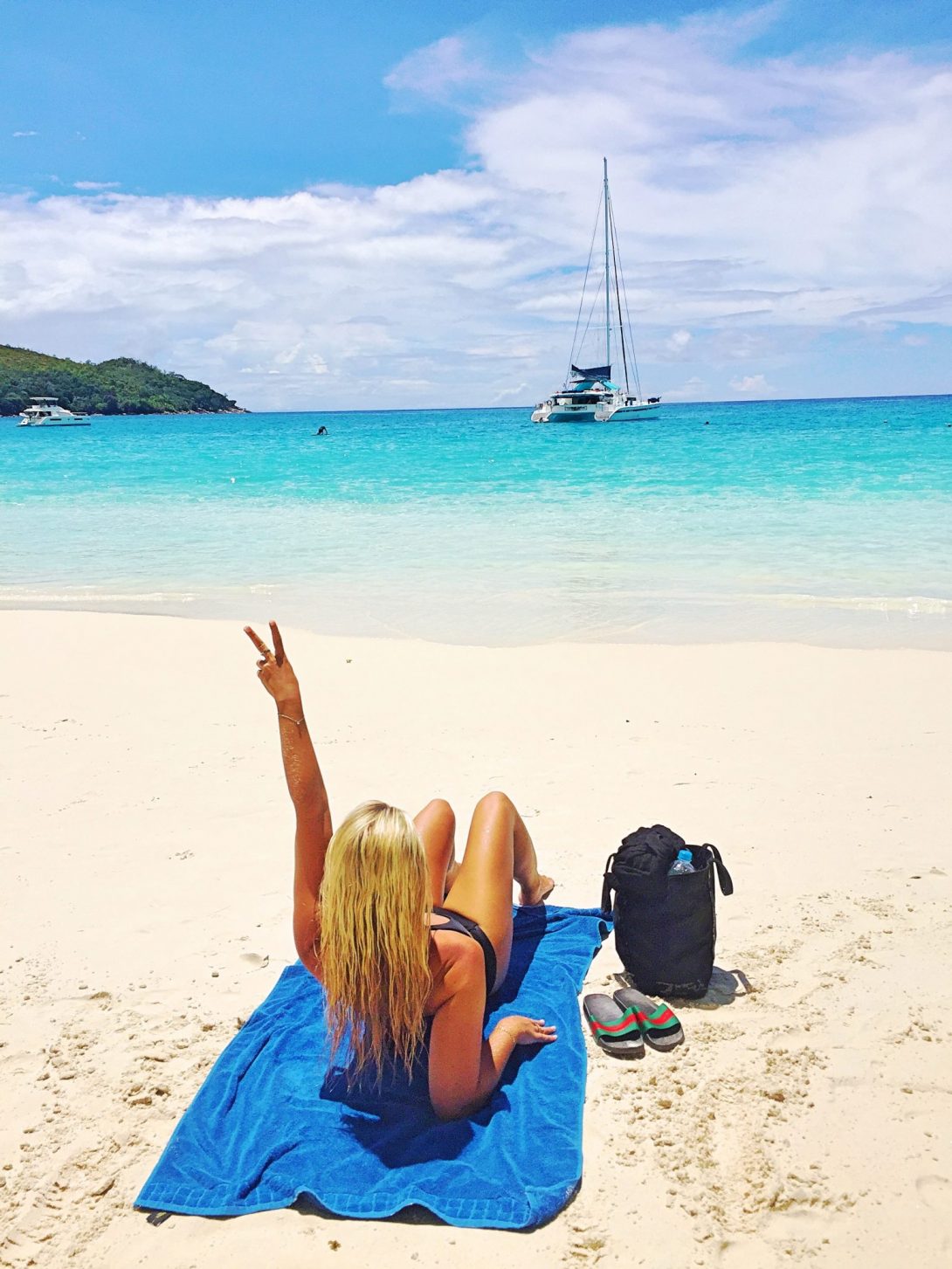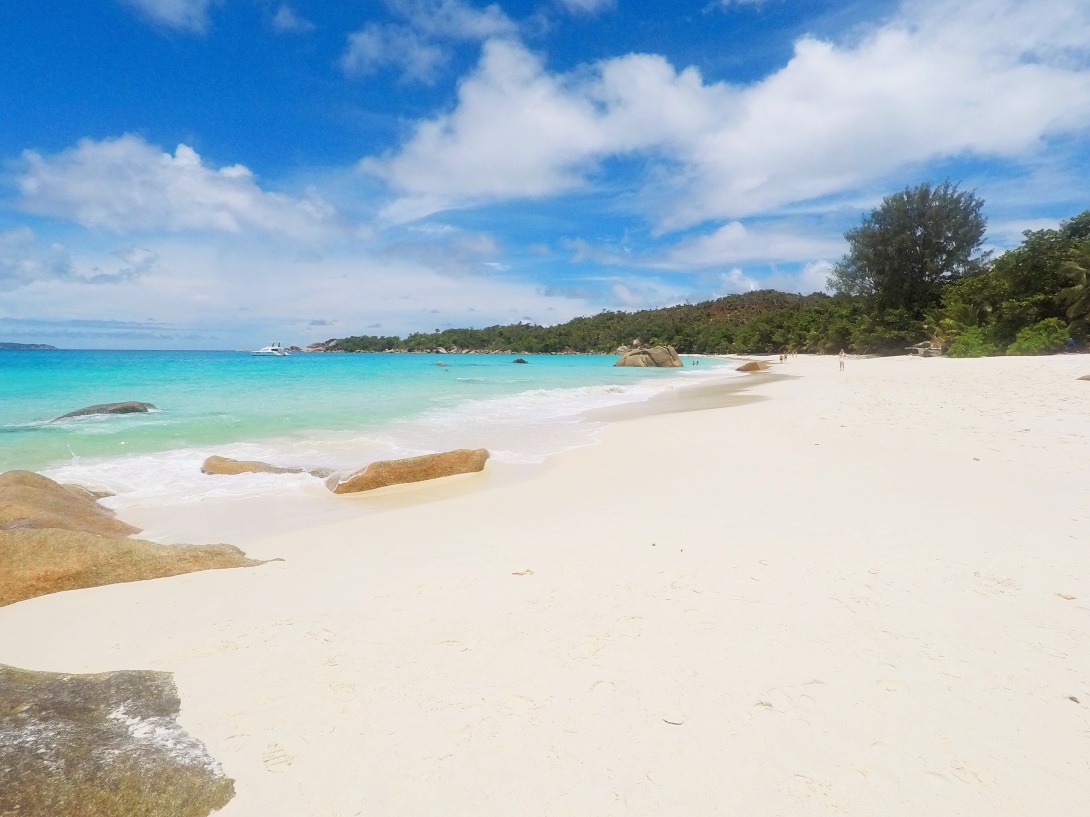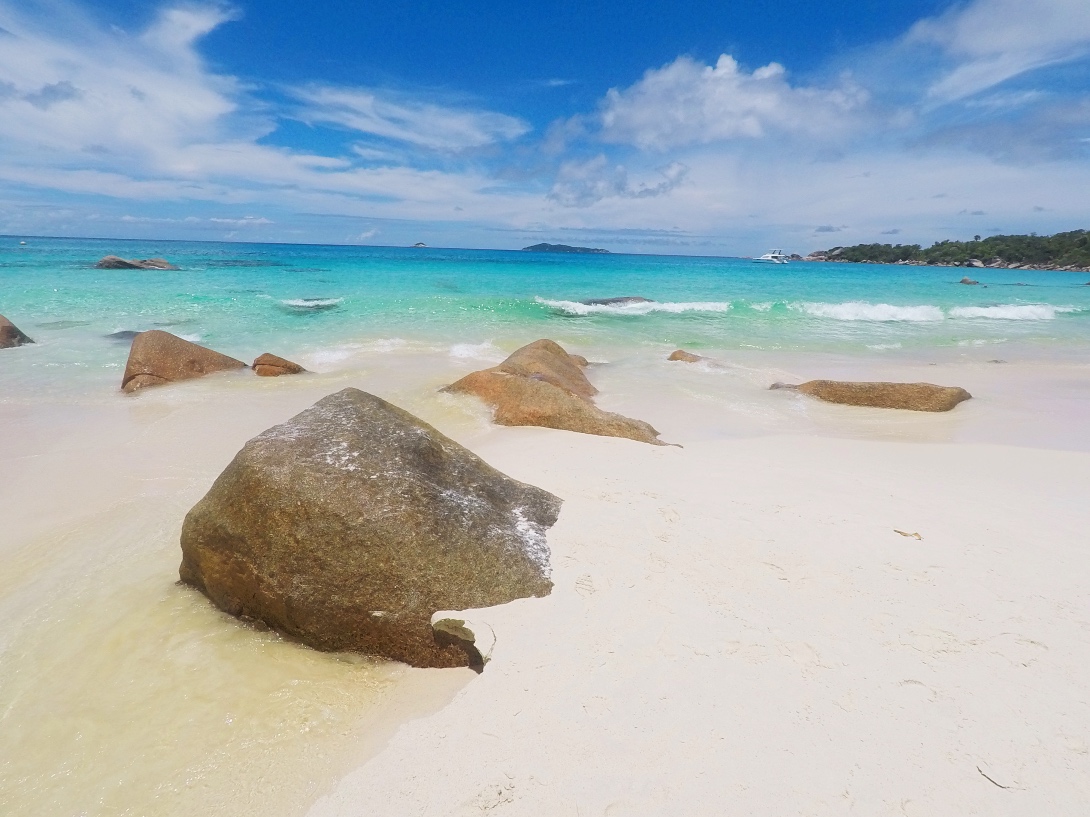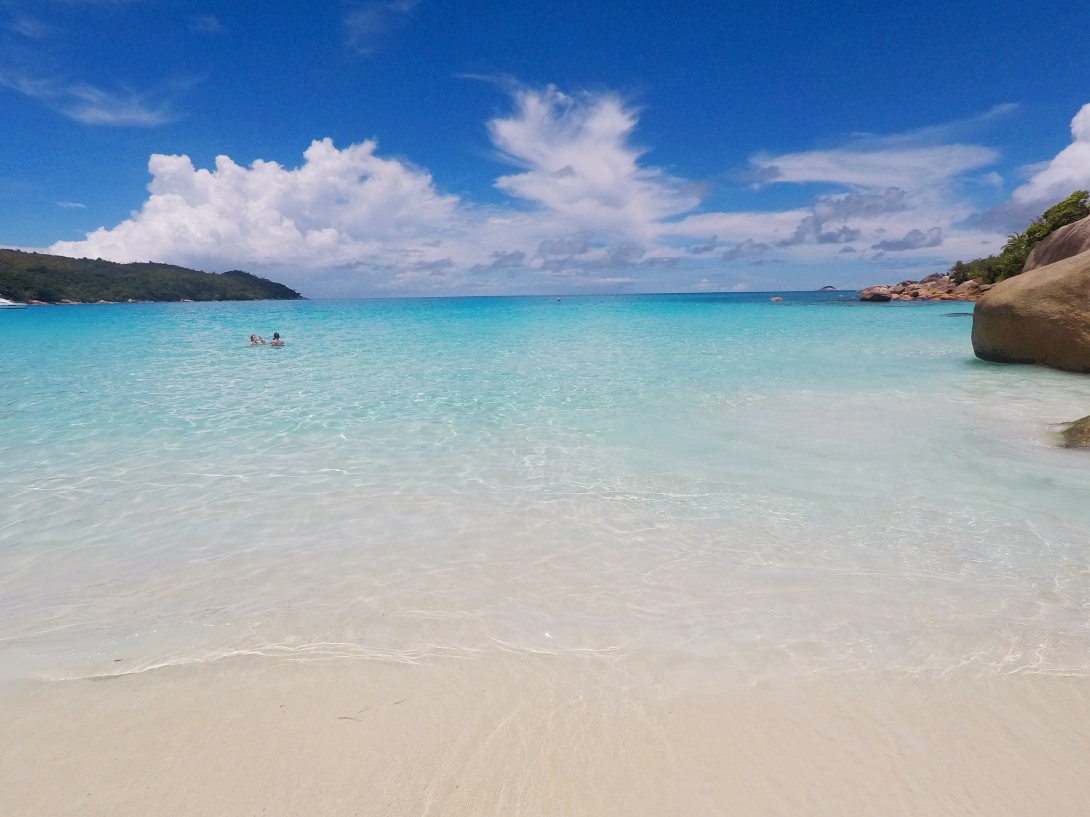 Tips!
I have never seen any more beautiful beach than Anse Lazio. This beach is also located on the north side of Praslin Island. Here is only one lunch restaurant so I recommend you to bring your own water and some snacks. Don't forget your towel and snorkel equipment because there are no sunbeds here.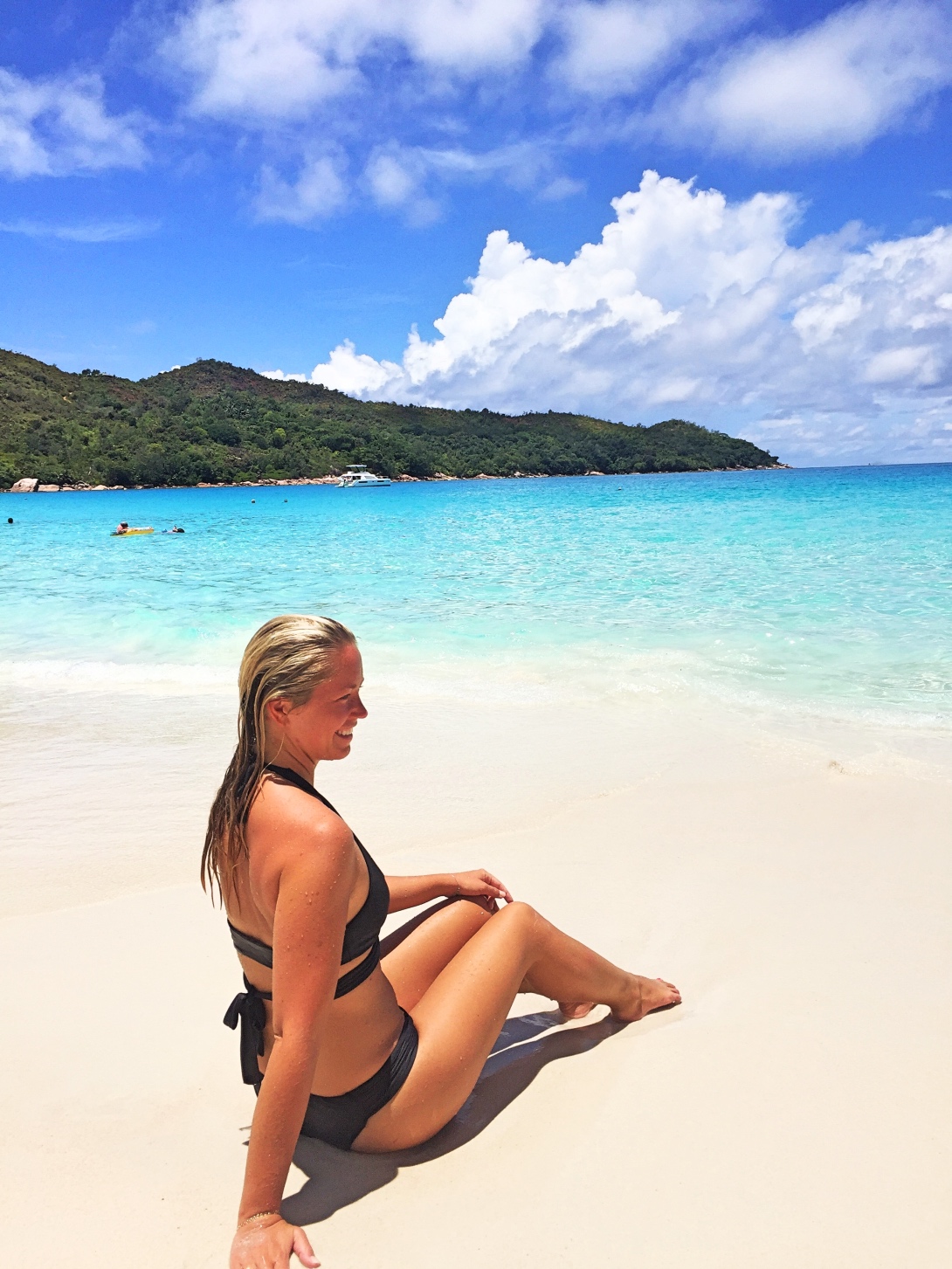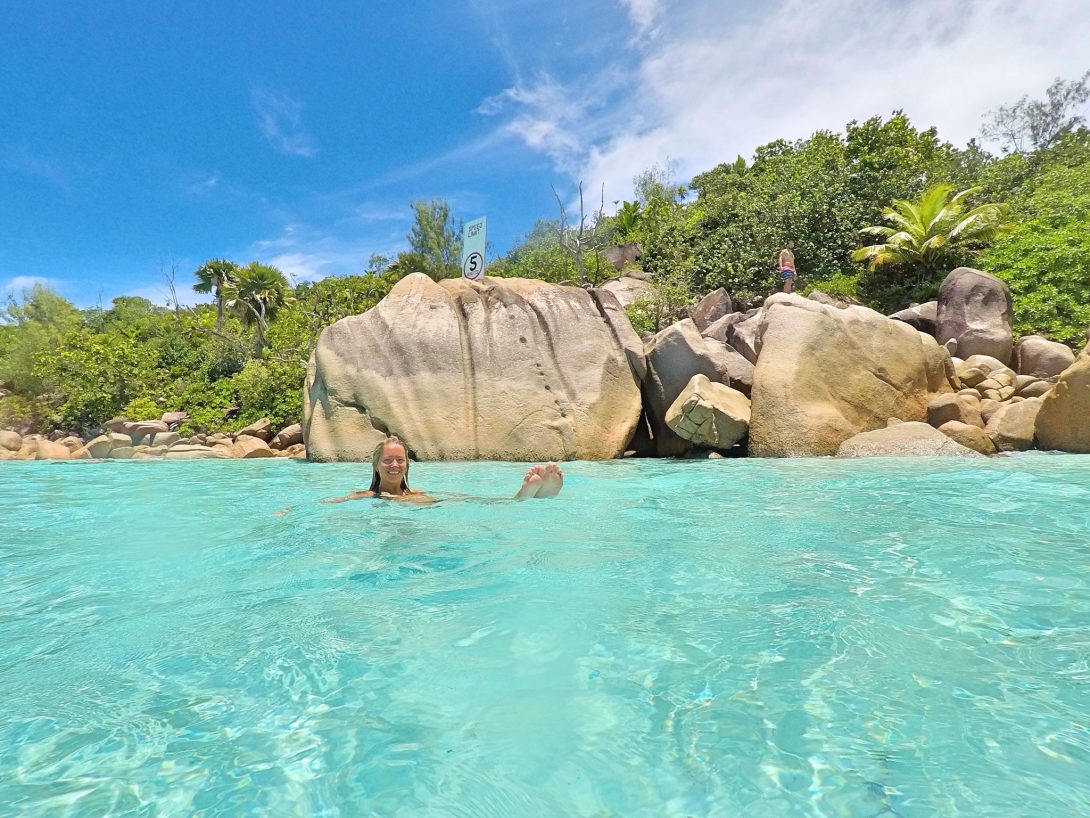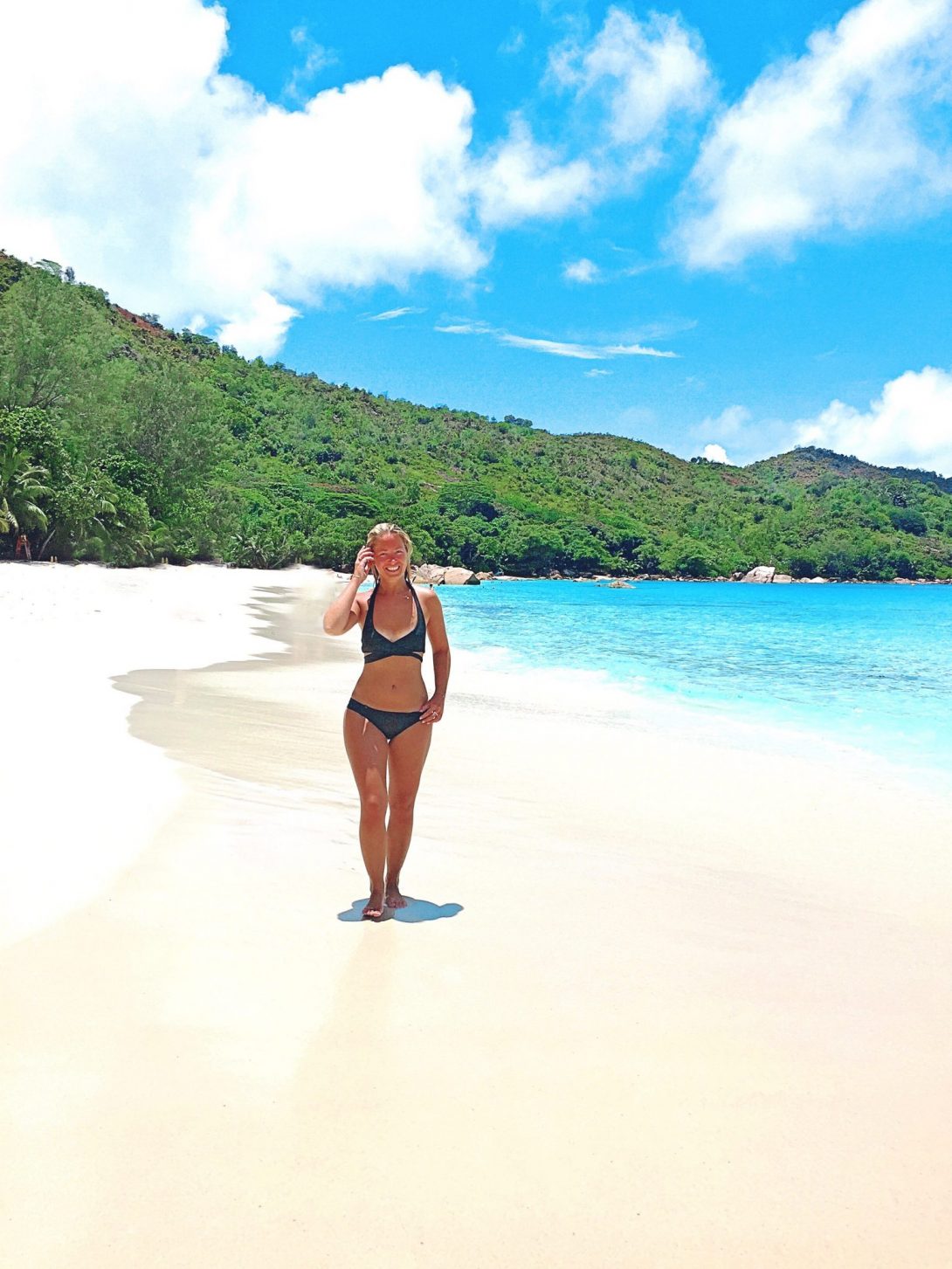 3. Grand' Anse
The beach of Grand' Anse is located on the south side of Praslin island and from here you have a magical sunset every evening. The beach is more yellow in color and not as wide as the other two beaches but still nice to visit. Here are not many tourists at all and you have basically all the beach for yourself, which is quite nice. In addition, their airport is right next to the beach where you can watch Air Seychelles landings just above your head, it's really awesome!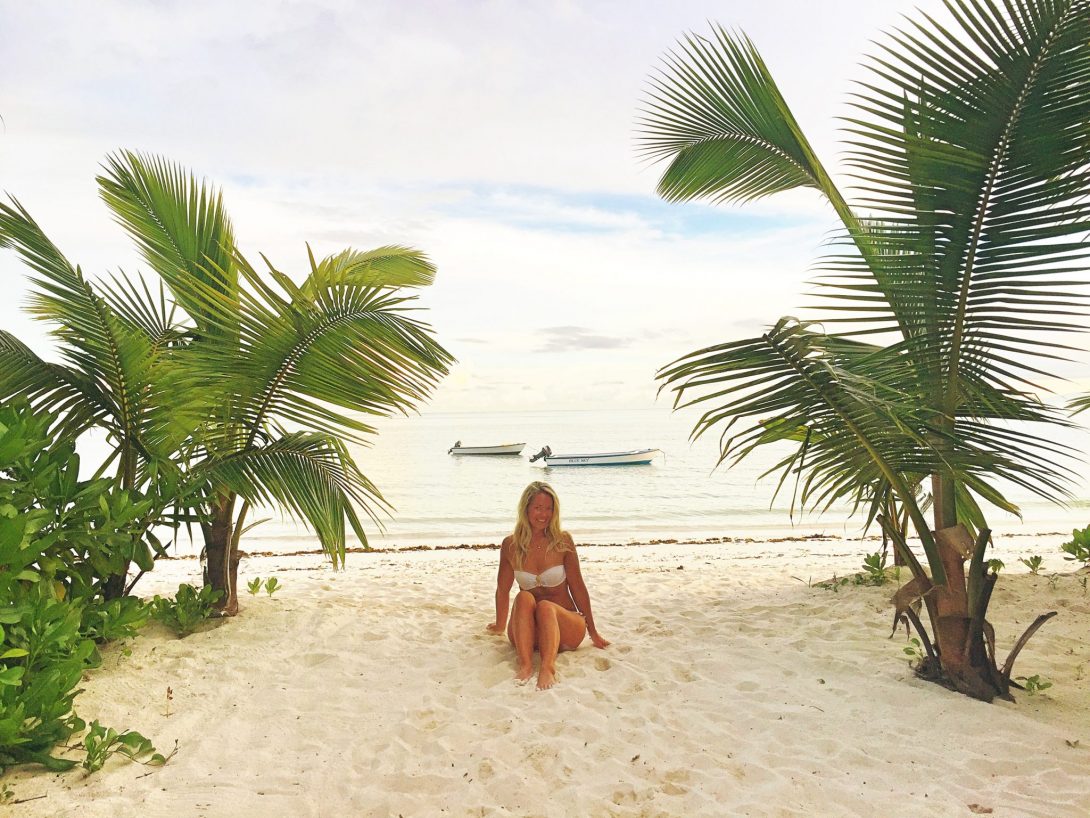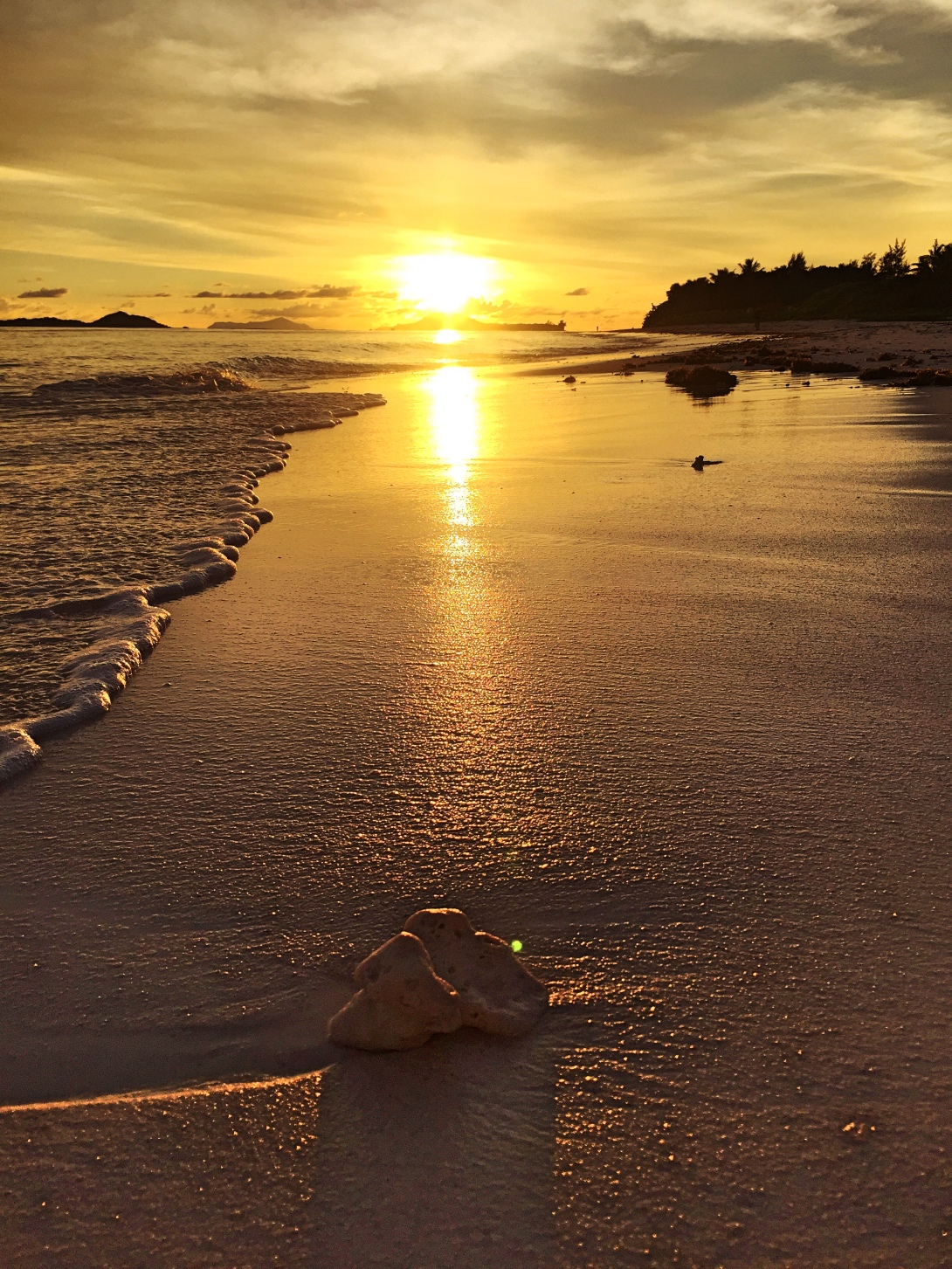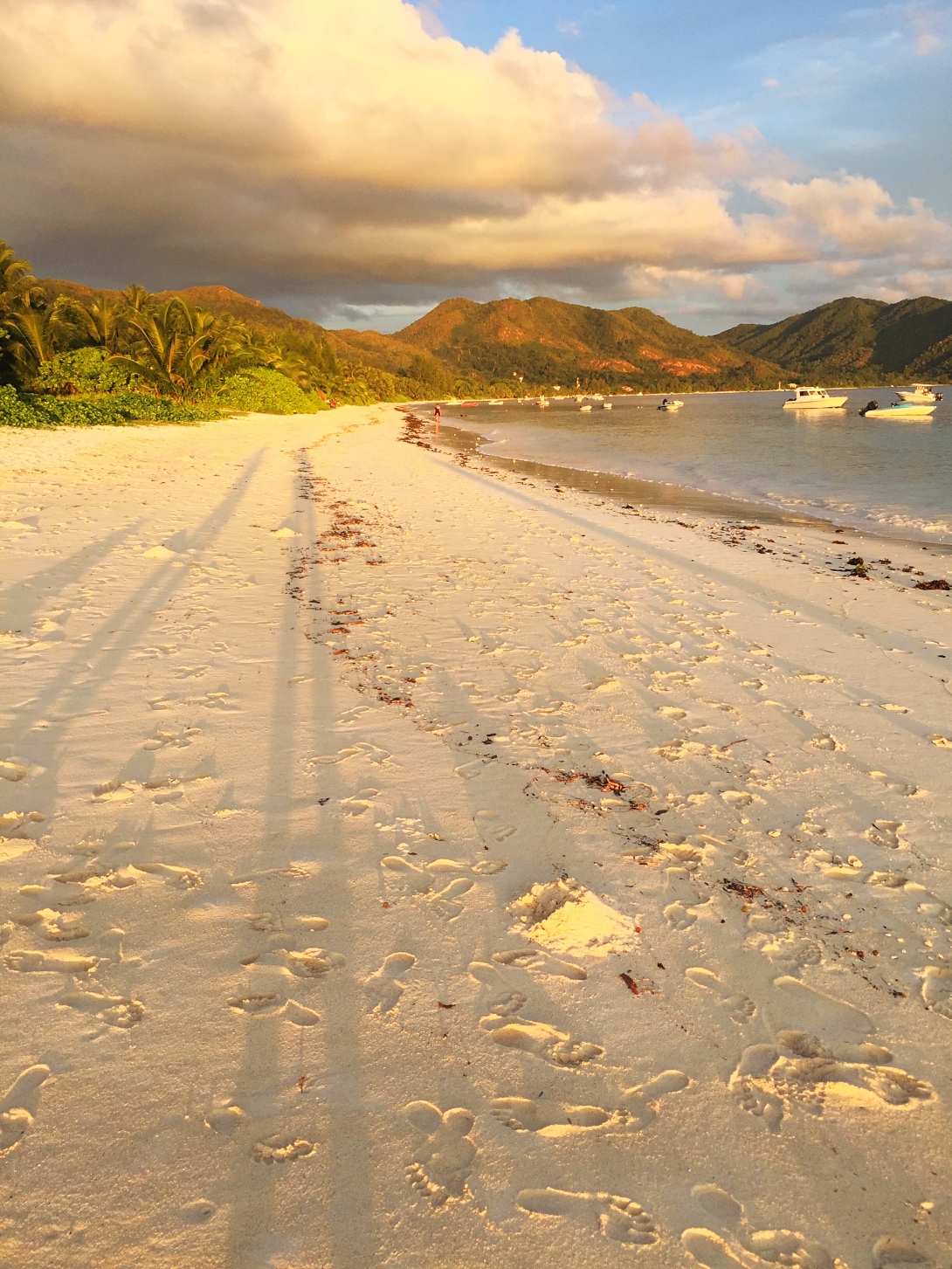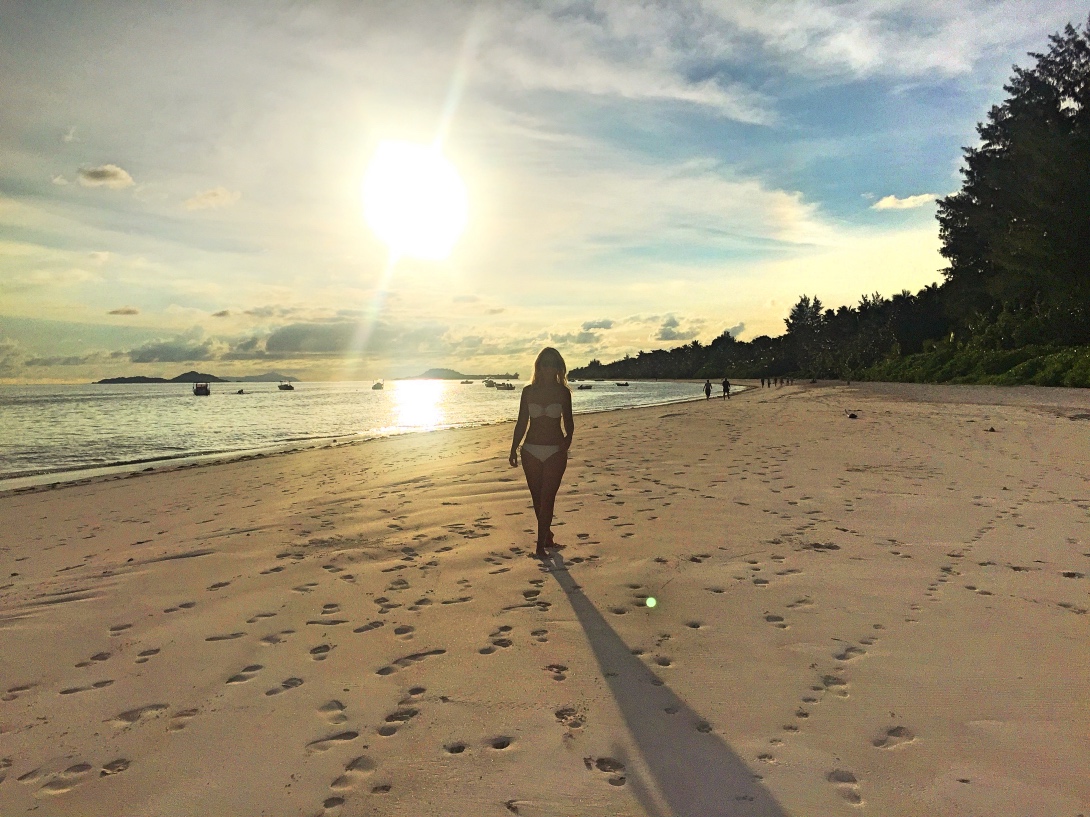 If you want to stay on the south side, near the Grand Anse beach, I recommend these hotels. I stayed at Seashell beach hotel which is their newest hotel on the whole island. (It was when I was there march 2018). It is a really fresh apartment hotel, right on the beach for a good price.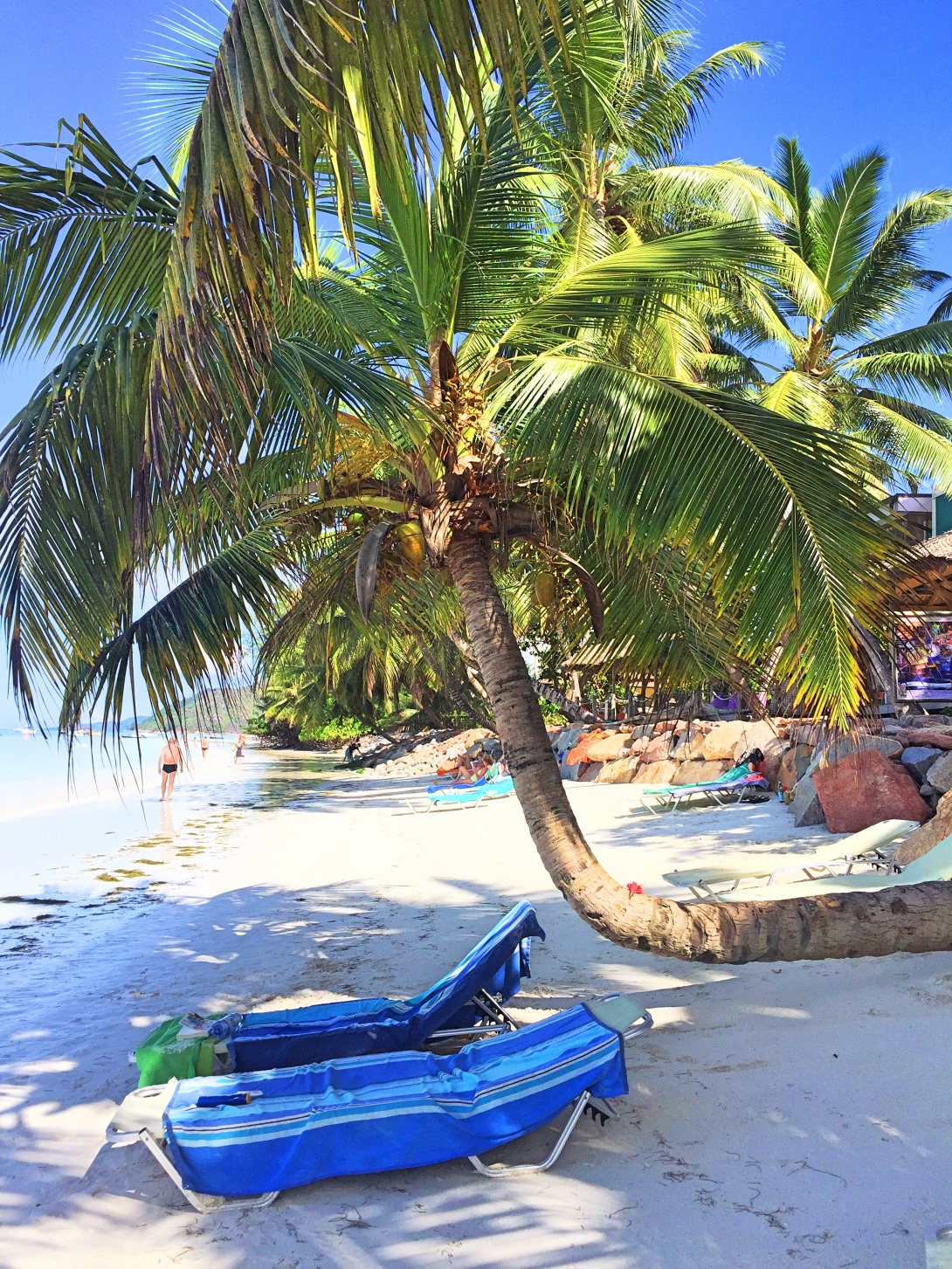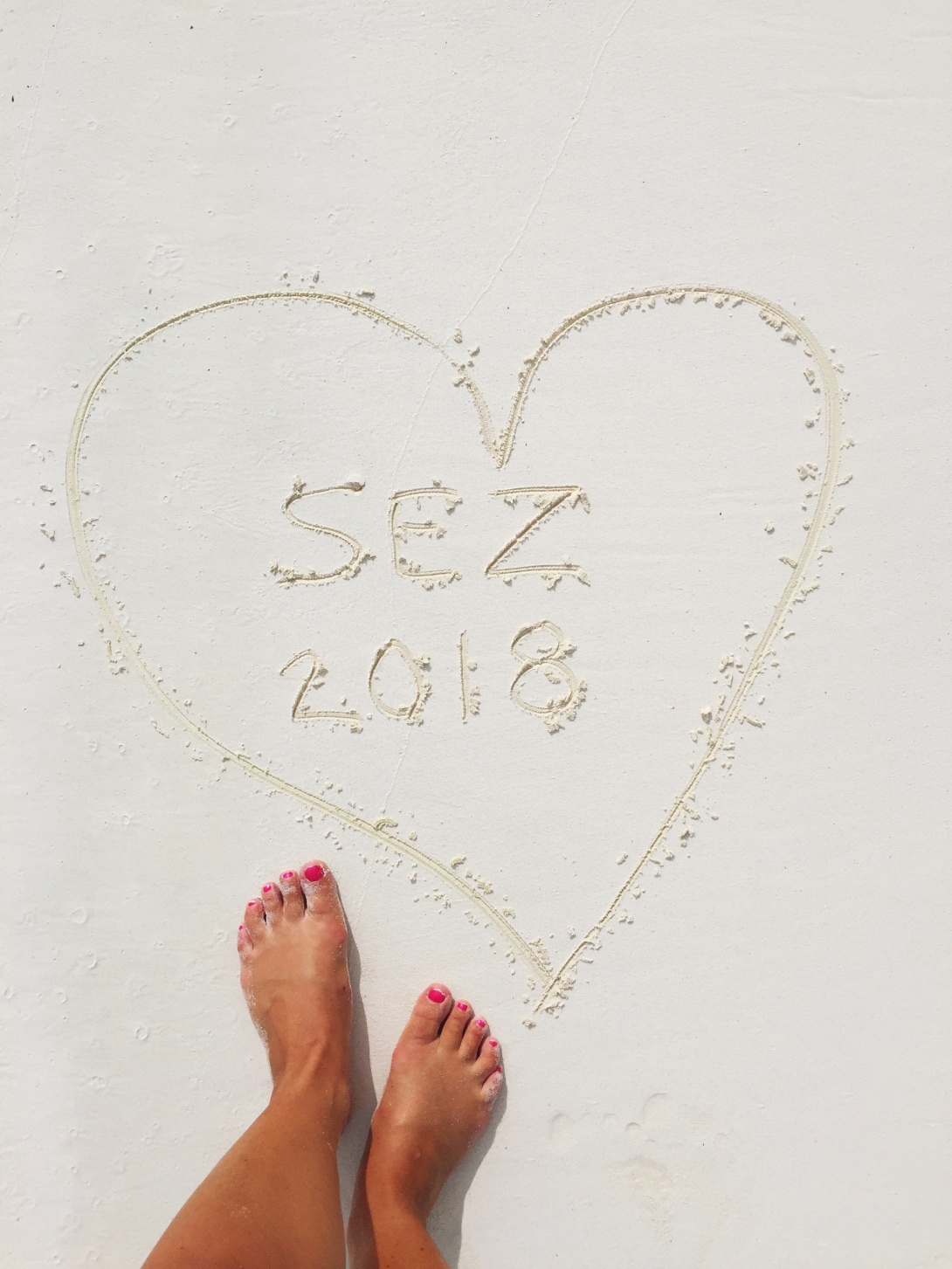 Have you been to any of these beaches, which one did you like most? Tell me! 🙂
Happy Travels!
// Charlotte
If you want to read more about Seychelles, you find my blog posts here: