My Flight with Qatar Airways A350 in Business Class
Because I love to fly with Qatar Airways and prefer to fly with them no matter where in the world I am going, it was obvious to me to fly with Qatar when I was going to Bali this winter. To my surprise I was seated, one way, on board Qatar Airways Airbus 350 in Business Class. An aircraft model I've never been flying before in Business Class.
For those of you who follow me knows that I previously flown with Qatar Airways A350 in their QSuite which I loved and wrote a longer flight review about (that you can read here). It was a dream that came true to sit in QSuite onboard Qatar Airways Airbus 350 and now I also got to experience their "regular" A350 in Business Class.
Qatar Airways A350 Business Class
There is a different to fly with Qatar's A350 in QSuite and in their A350 Business Class. It is like two completely different aircraft models, where the A350 Business Class is more like the Boeing 787 Dreamliner and then I mainly think about how the seats looks like and are divided into the Business Class cabin. Because I travel solo I always prefer to sit by the window but if you are couple traveling together I recommend sitting in the middle where there are two seats next to each other.
Airbus 350 QSuite Business Class
Airbus 350 Business Class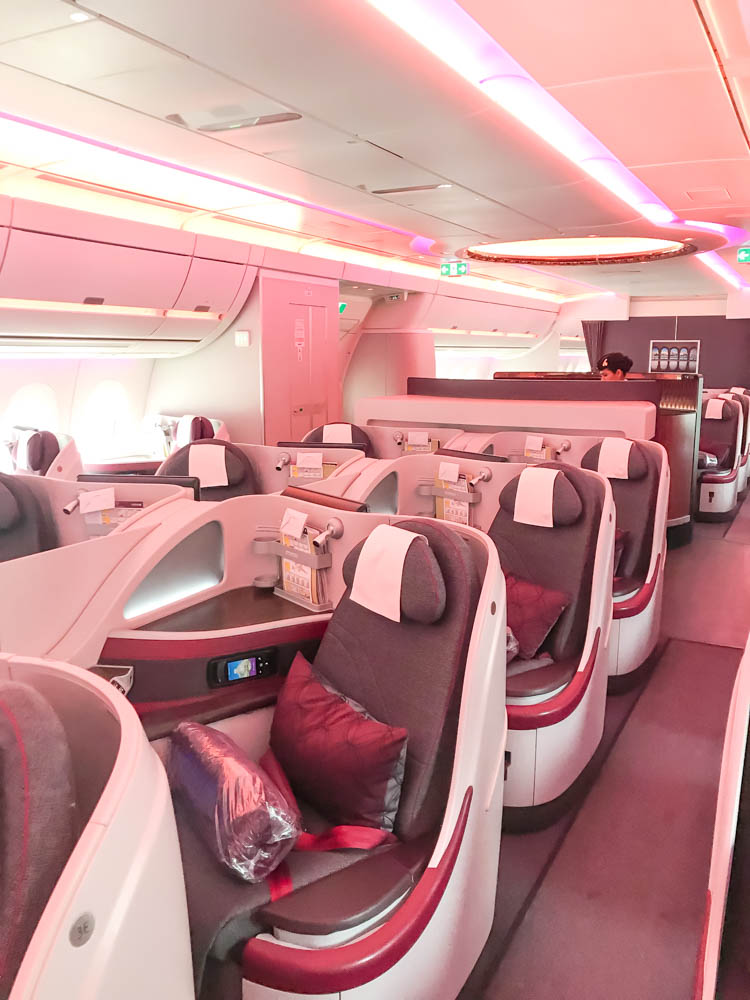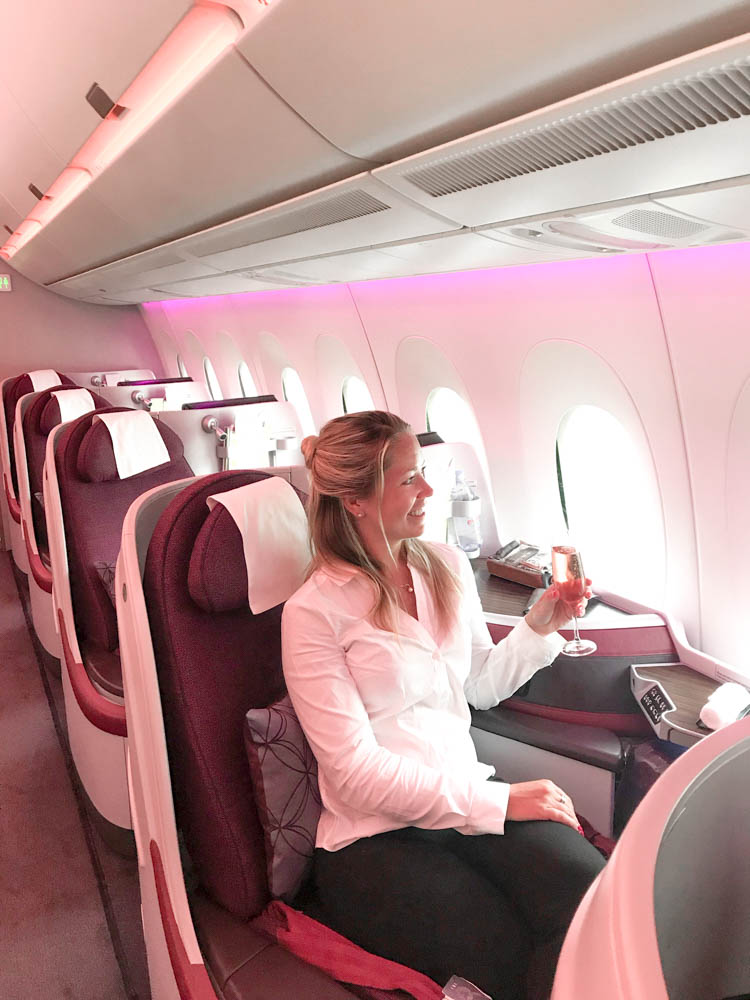 Boeing 787 Dreamliner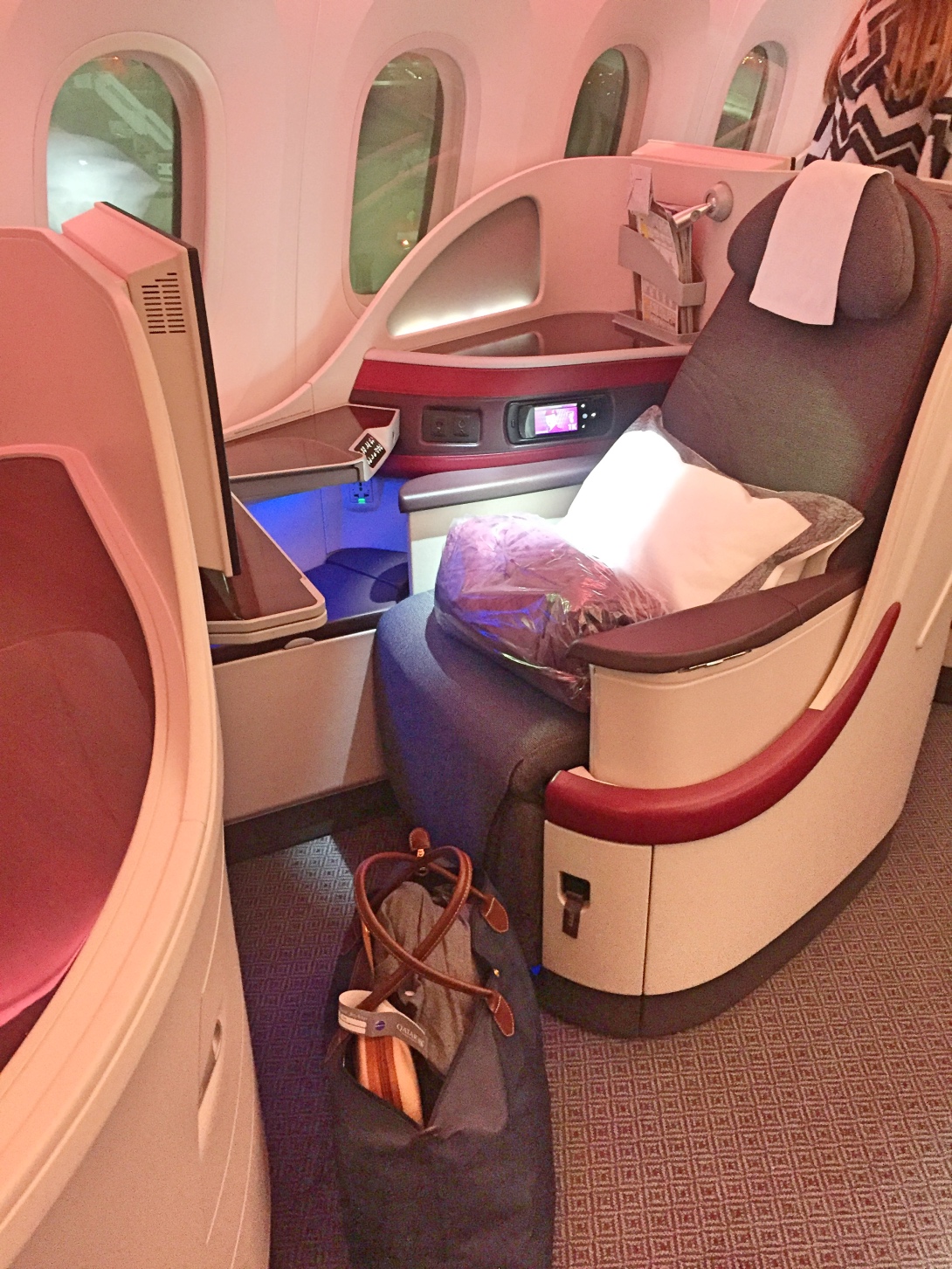 On board A350 Business Class
A new concept that Qatar Airways has changed since last year when I flew a lot with them is that nowadays they have food service whenever you want during the entire flight. As usual, the crew comes and takes your food order usually before take off but you can decide when during the flight you want to eat, it was not like this before, then it was always food service immediately after takeoff.
The seats are comfortable and there is plenty of space around you. All food and drink is included and the crew is usually diligent about walking around and refilling your glasses or asking if you want more to eat. You will definitely not leave a flight in Business Class either hungry or thirsty 🙂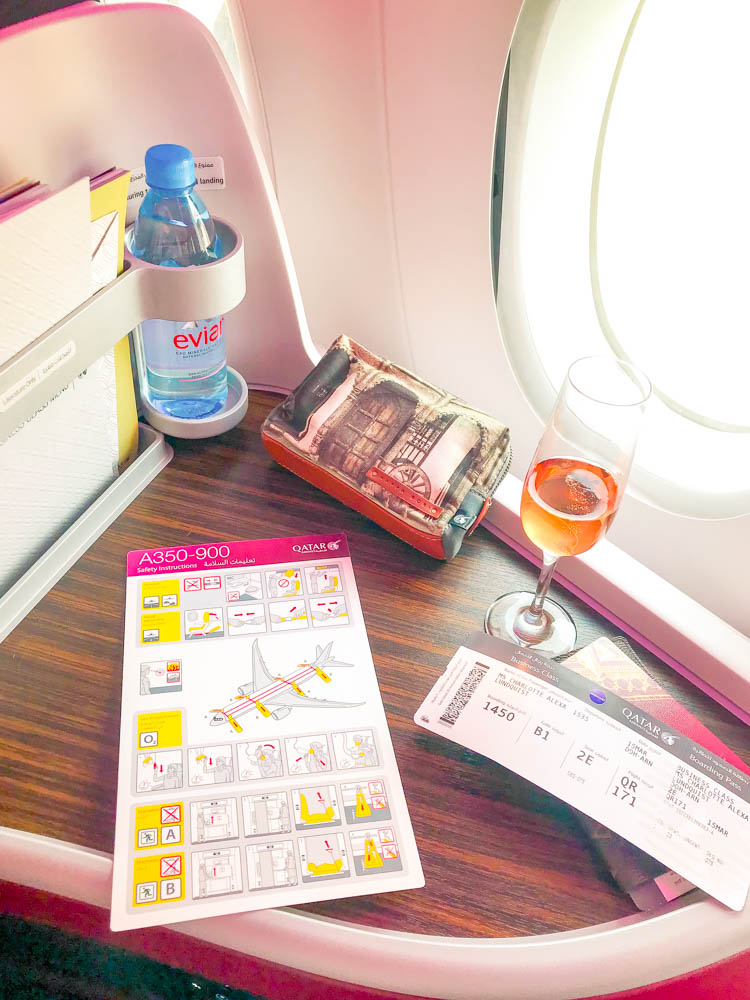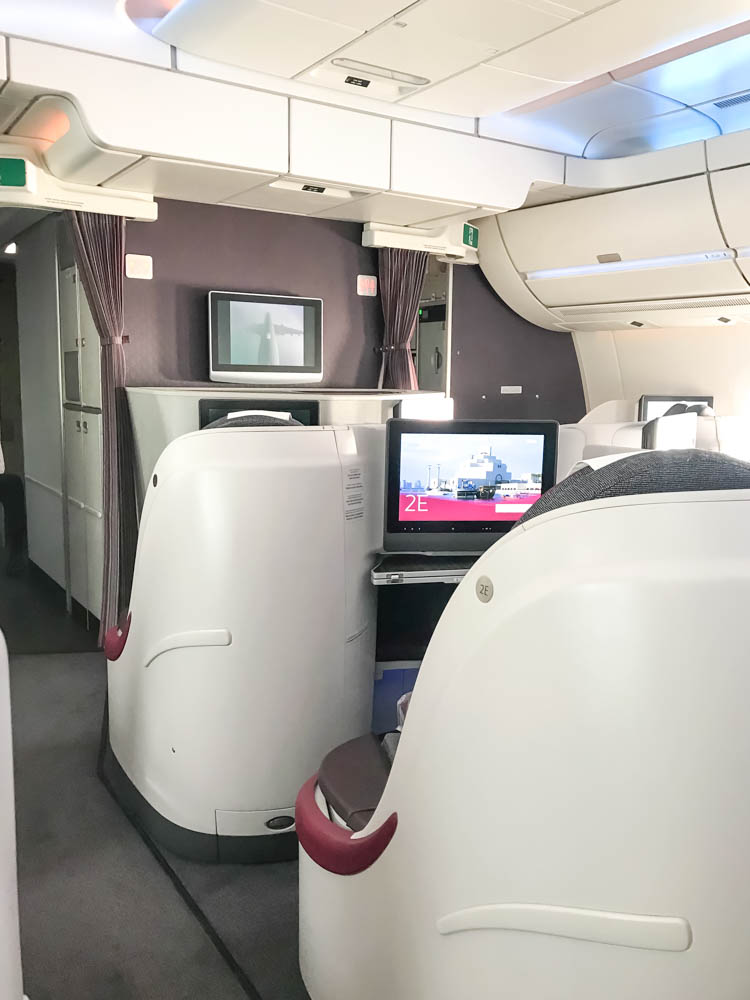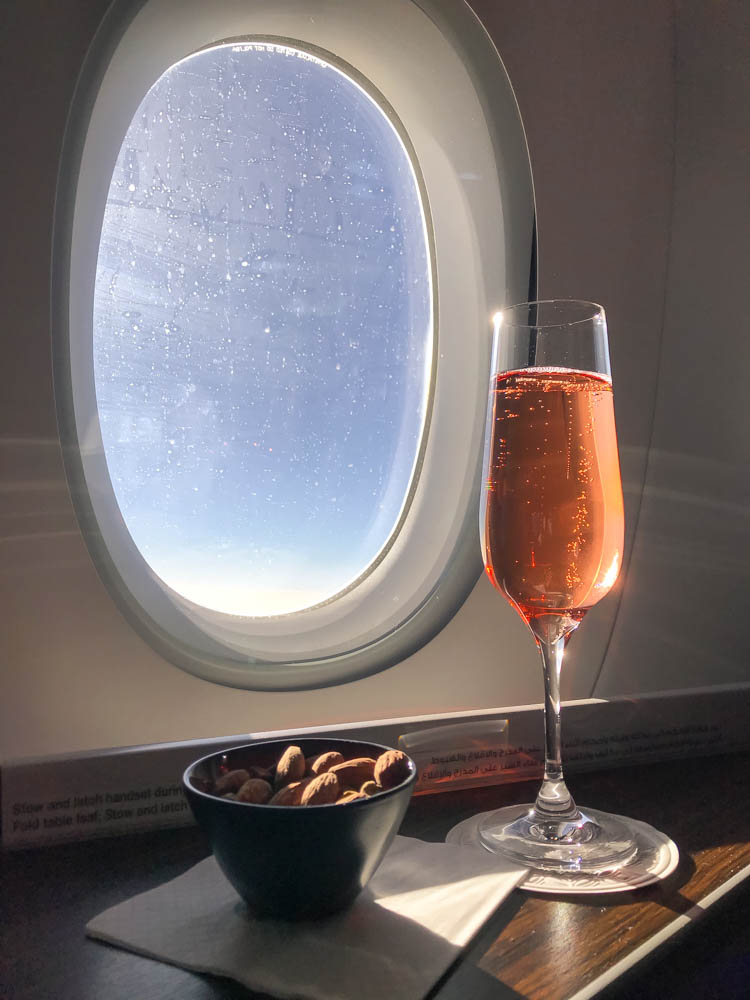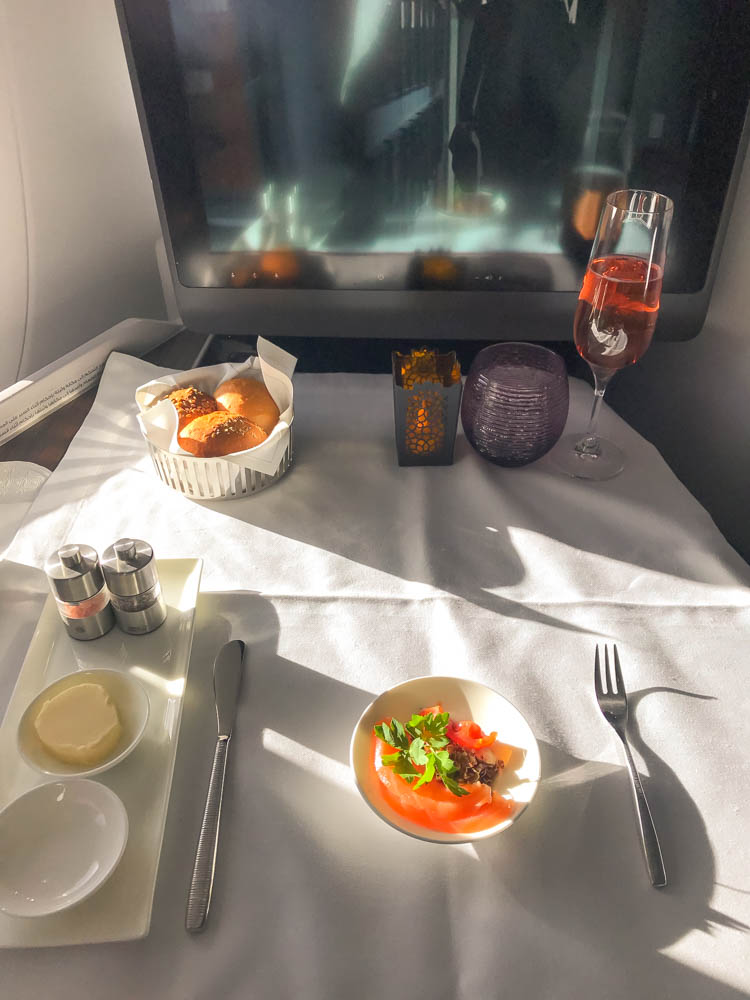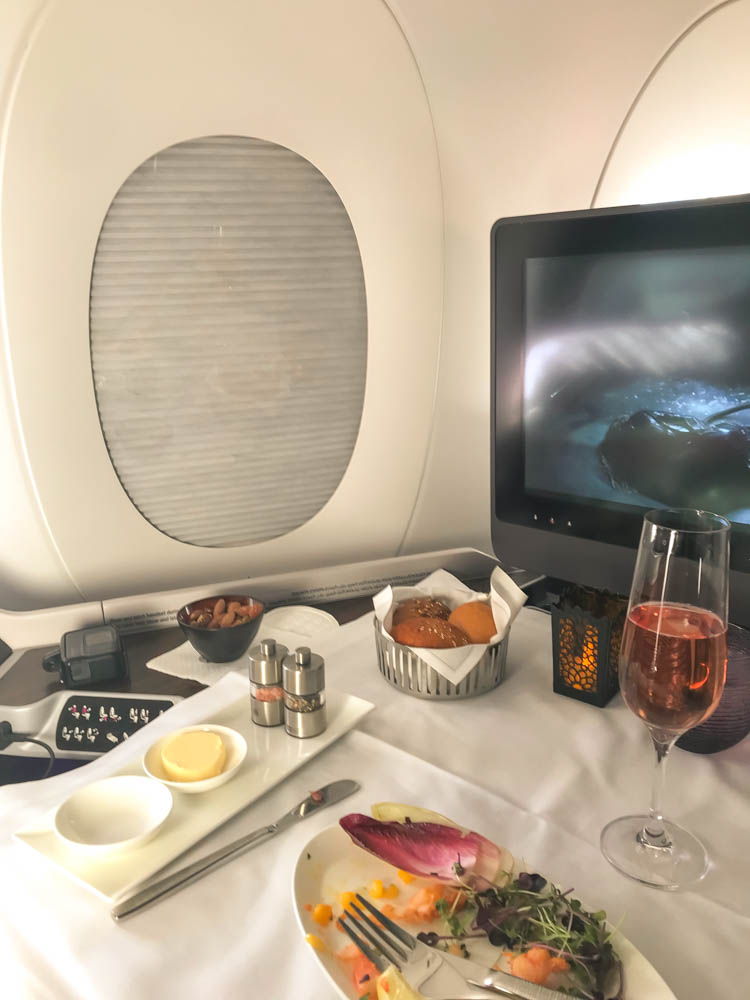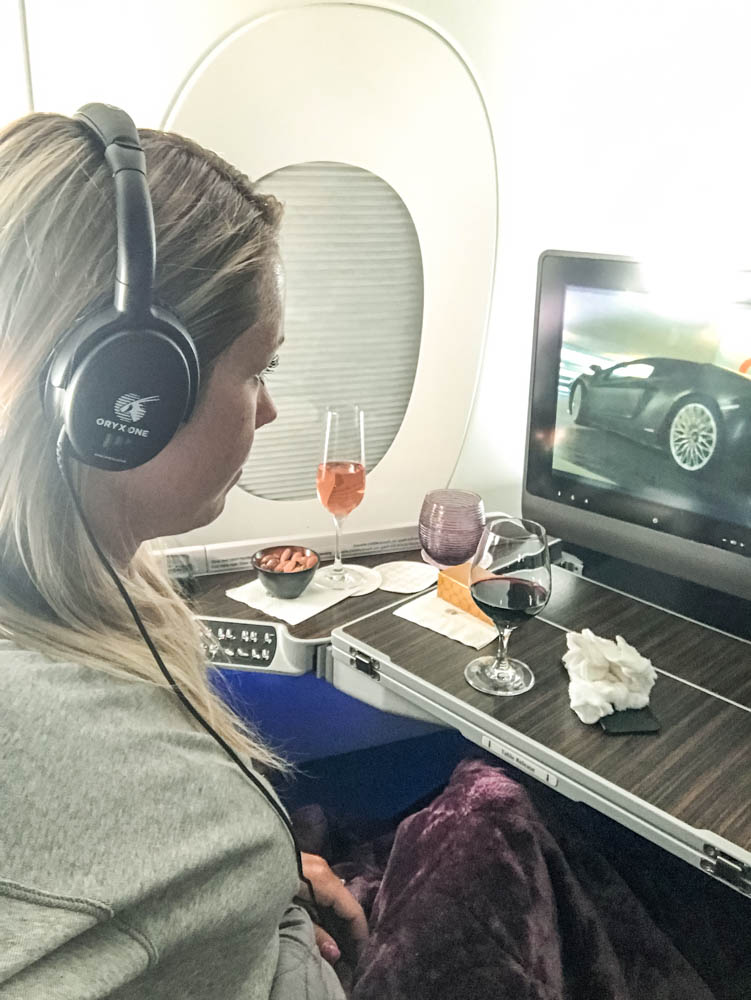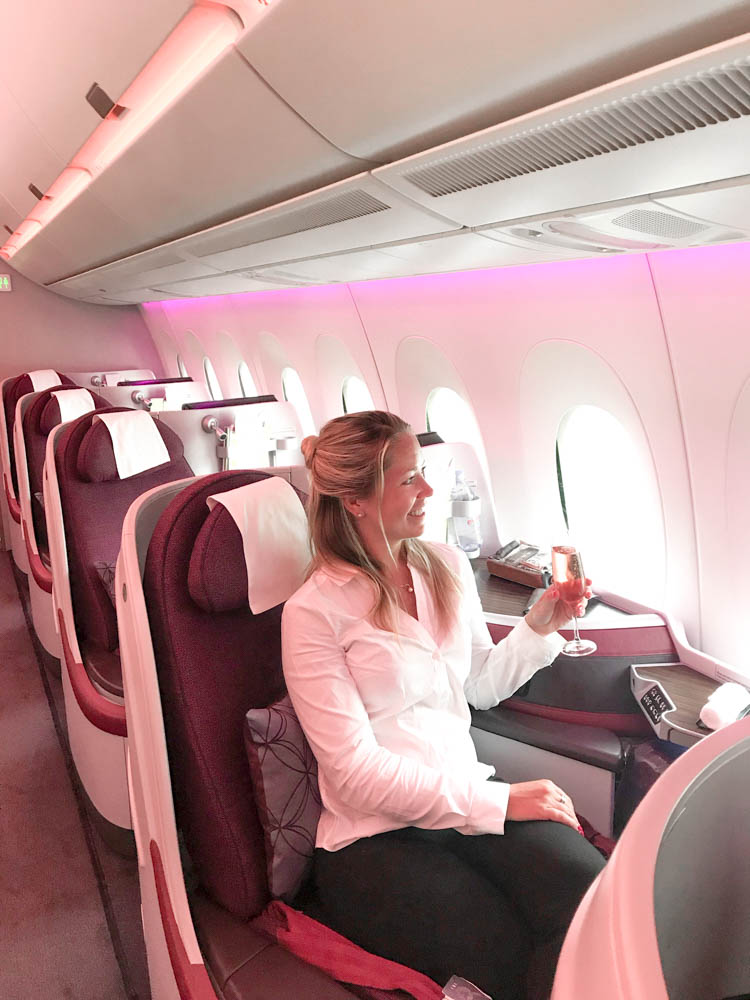 Here you can read more about my flights with Qatar Airways in their Business Class:
If you want to read all my blog posts about Business Class and Economy Class with Qatar Airways, you can find and read them all here!
Happy Travels!
// Charlotte