Activities and Excursions to Do in the Dominican Republic
Are you, like me, a bit restless and want to discover what activities and excursions you can do when you are in the Dominican Republic instead of just lying on a sandy beach all day? It's actually okay to do that too, I mean, you are actually in the Caribbean but maybe one day or two you want to do some excursions 🙂
I have written several travel guides to the Dominican Republic which you can read by clicking on this link. There you will find lots of tips on things to see and do as well as which cities and places I recommend to visit and stay at. If you are more adventurous and just want to find adventurous activities, there are lots of things to find. Maybe you just want to do one thing or try several things, it's entirely up to you, but here I have listed the activities and excursions that is available to try out in the Dominican Republic.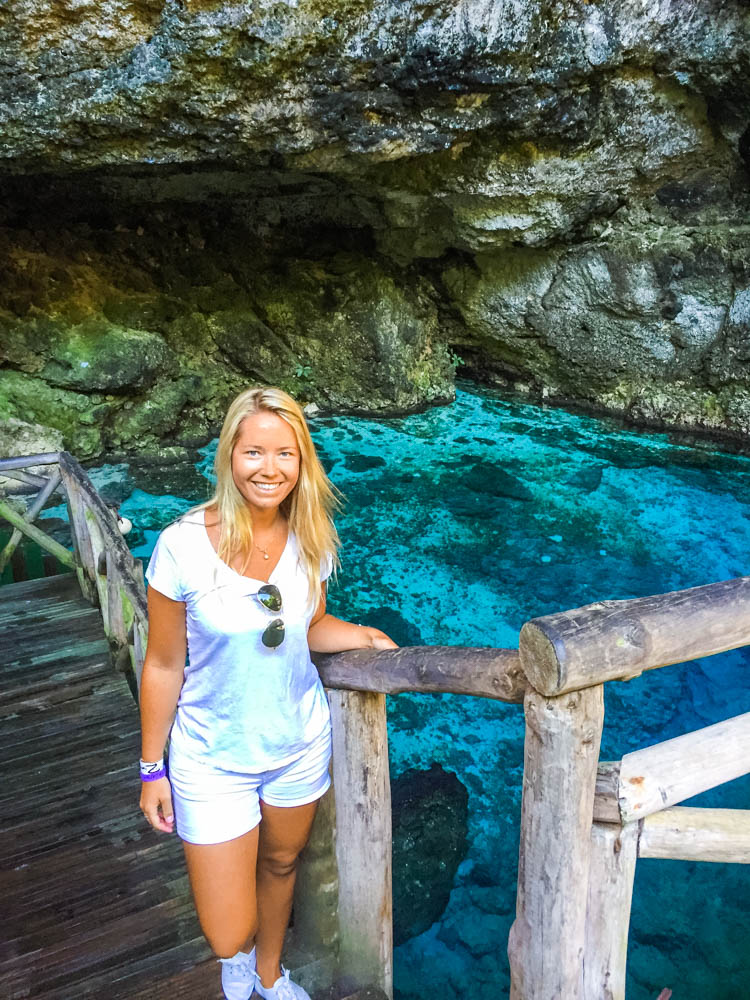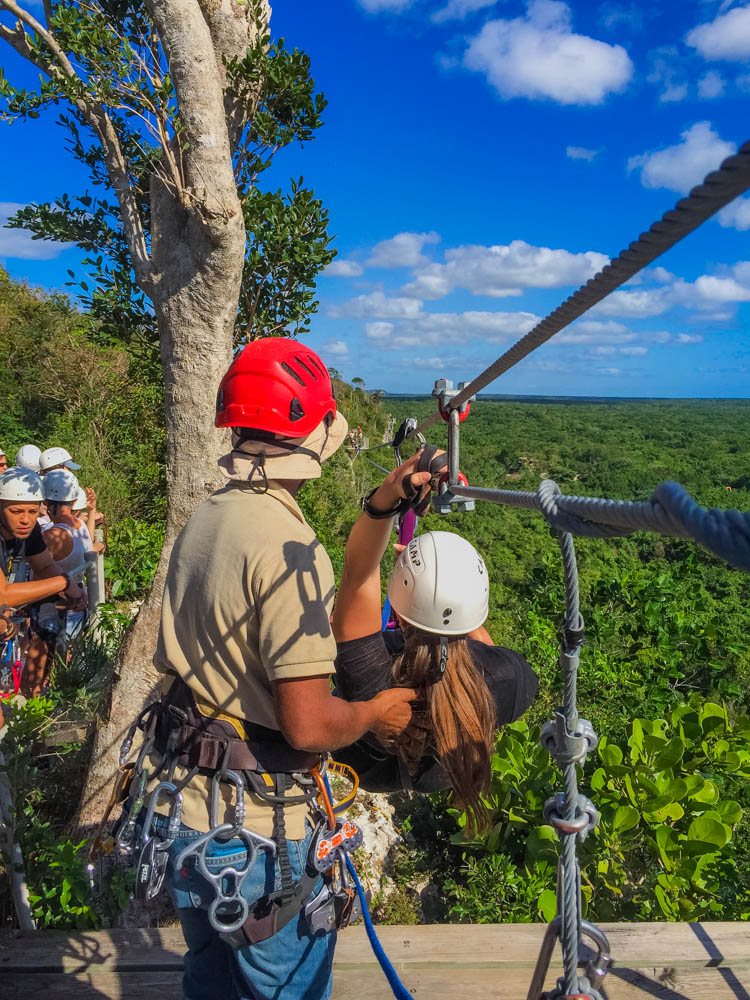 Activities and Excursions to Do in the Dominican Republic!
Activities:
You can dive at Saona island, Catalina island, Bayahibe or around the Bavaro area.
Parasailing for 1, 2 or 3 persons behind a boat.
Learn Kitesurfing – Here's everything from beginner courses to advanced courses.
Water sports such as kayaking, paddle board, SUP, windsurfing, snorkeling or learning to dive.
Zipline – go to Scape Park, located in Cap Cana. This is the world's most funniest adventure for the whole family and you can also cool off afterwards in their blue lagoon which is really cool to swim in! You can read more about my day at Scape Park here! 
Swimming in Hoyo Azul – After the Zipline at Scape Park I recommend going on to the underwater cave Hoyo Azul or the Blue Lagoon as it is also called. It is located in the same area of Scape Park, just a few minutes walk from where you do Zipline.
Golf – If you like to play golf, you've come to the right place! The Dominican Republic has a total of 26 golf courses, where most of them are located in the Punta Cana area.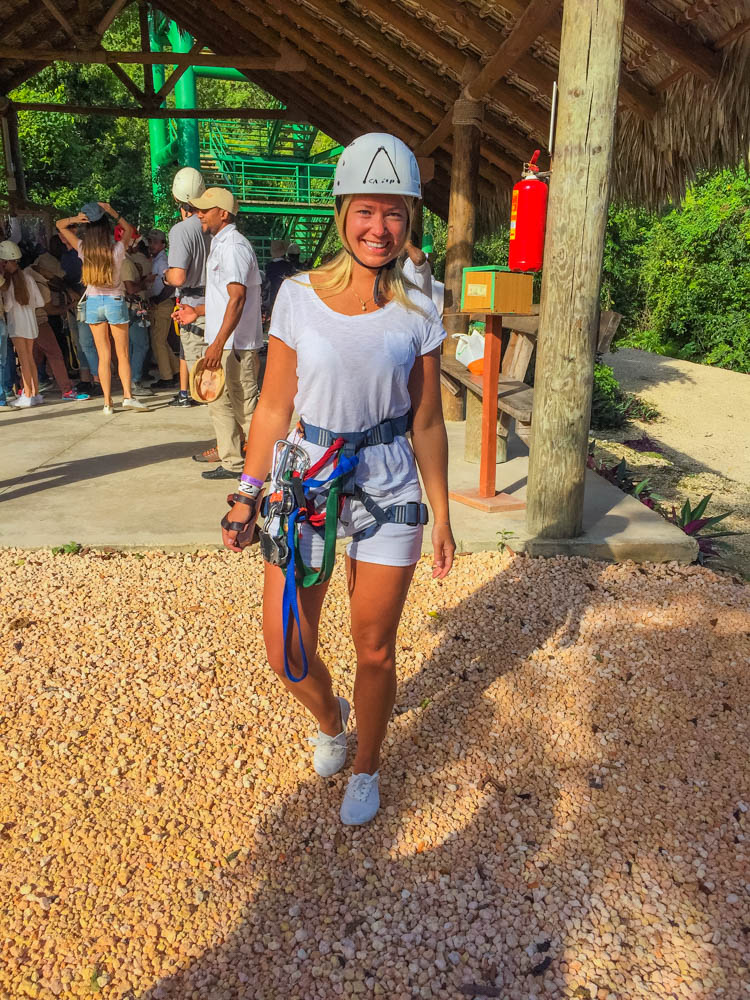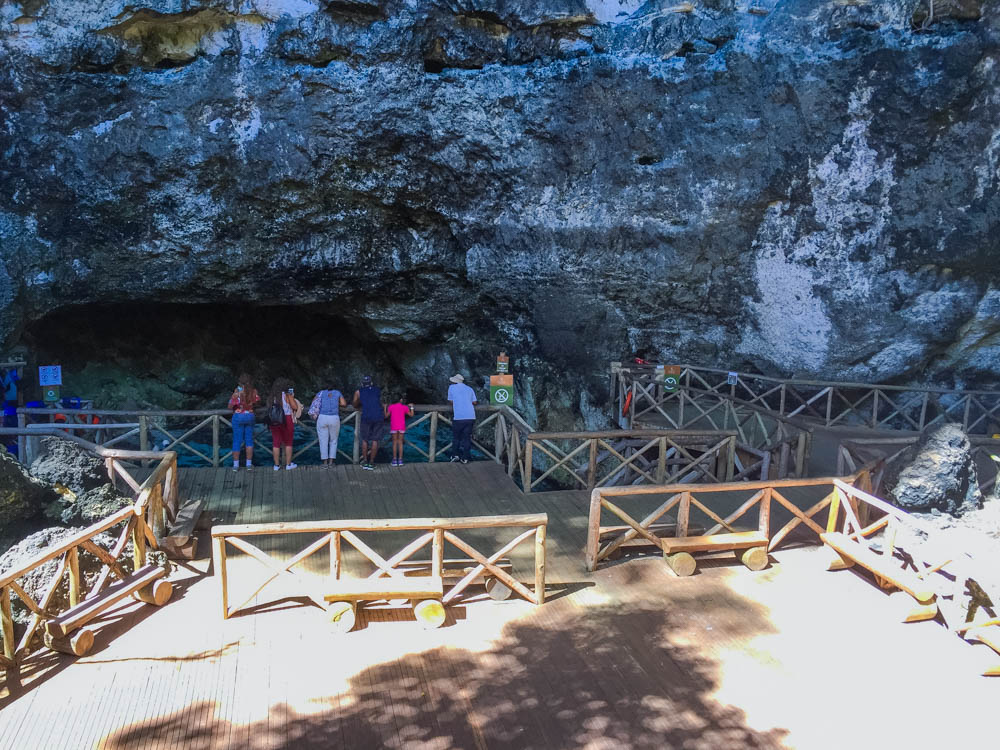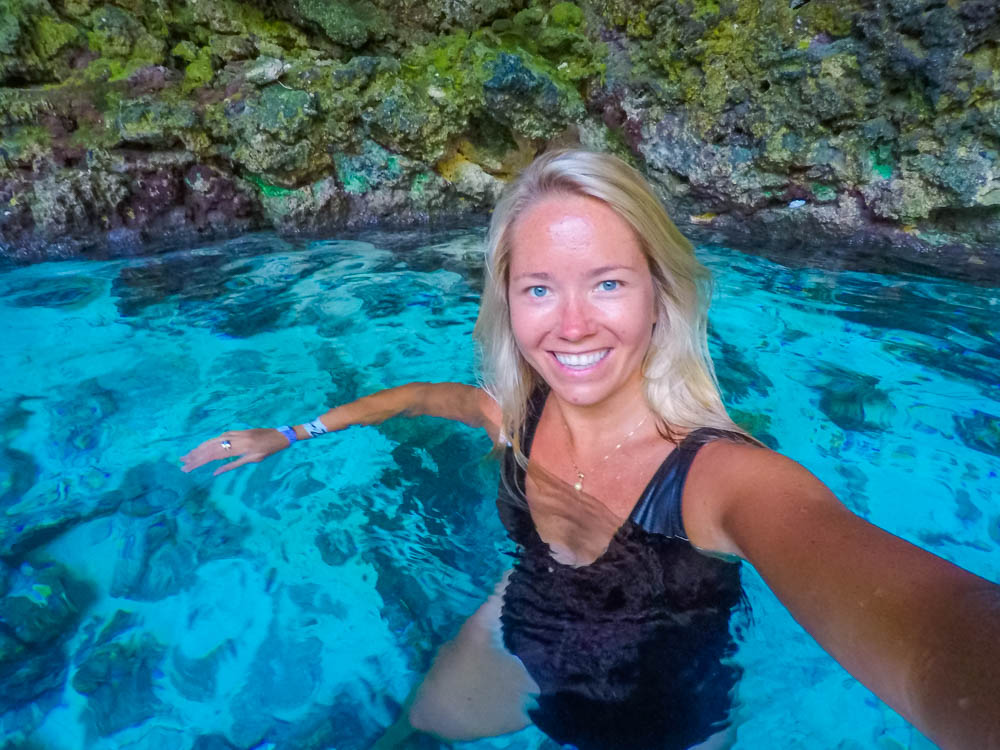 Excursions:
Snorkeling – bring your own cyclops or rent one do some snorkeling no matter where on the island you are! There are also snorkeling excursions here, check with your hotel where to go!
Whale watching – you don't have to be on the Samana Peninsula to see whales. Excursions from the hotels are also organized from Punta Cana to go to the Samana Peninsula but expect it to be a full day excursion from early morning to late evening.
Saona island – Take a day trip to the island of Saona, located south of Punta Cana. Here you snorkel, go on a catamaran boat, barbecue on the beach and enjoy the white sandy beach and the waving palm trees.
Caribe Platinum VIP – Experience a day cruise along the Bávaro coast in Punta Cana in a luxury yacht catamaran. You can then snorkel and eat lobster and seafood for lunch. Non- alcoholic beverages is included. Can be booked through your hotel or via info tours that arrange these excursions.
Country Adventure – There are also excursions for those who want to learn more about the country of the Dominican Republic and its culture. Visit the home of Dominican families and see how they live.
Carribean Pirates – Snorkel with stingrays and sharks to experience a pirate show on the beach. Booked through info tours that arrange this excursion. 
Buggies

– If you want to have a real adventure you should go quad biking or by buggy as it is called here. Then you drive around with a quad bike for a whole day in the jungle. Note that you have to wear clothes you don't care about so much due to you will get very dirty from all the clay as you drive around. 

Bavaro Adventure Park – In the Bavaro area there is a large adventure park with lots of activities to do such as zipline, segway, flight simulator, paintball, bungee jump and lots of other fun activities. In other words, you don't have to leave Punta Cana to have fun!
Swim with dolphins – You can swim with dolphins on Dolphin island and even swim with stingrays and sharks here if you dare.
Seaquarium -Take an underwater walk with a scuba helmet on your head only and stroll the longest with the corals and watch some fishes. For those who don't want or dare to dive, this is an option! Go to the Seaquarium in the Dominican Republic, especially if you are a family with children, here are lots of fun things for everyone to see and do! 
Moonlight cruise & dinner – Ride a luxury catamaran starting from the Juanillo area and join in a romantic dinner at sunset aboard the catamaran! Perfect for honeymooners 😉
If you are in a hotel in the Punta Cana area I recommend booking an excursion with "Info Tours". I went on my excursions with them and I am super pleased! 🙂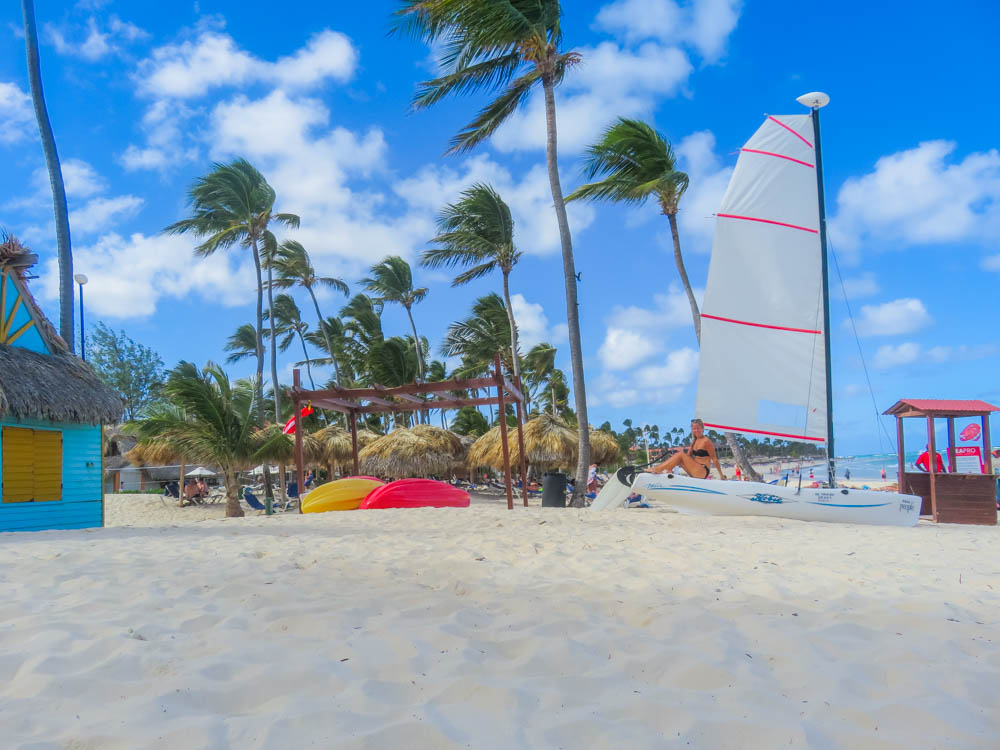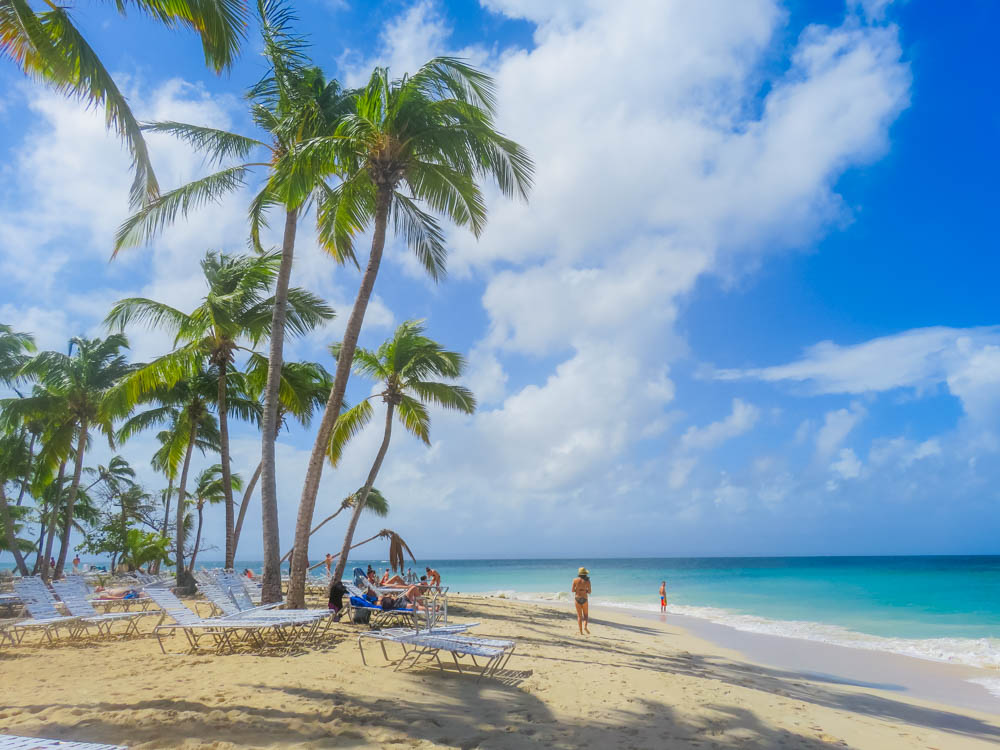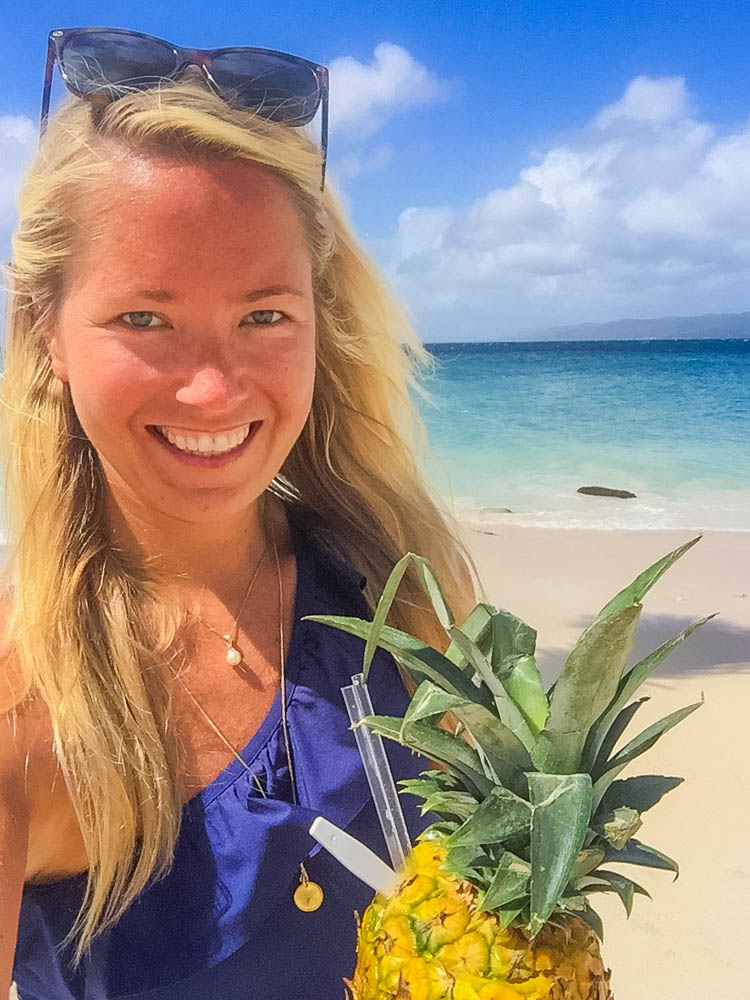 Outside and at the Samana Peninsula:
Whales
Outside the Samana Peninsula, you can see whales between January – March each year. I went on a day trip when I stayed in Las Terrenas area on the Samana Peninsula, hence I thought it would be closer from here but you can also make this excursion from Punta Cana as a full day excursion if you wish. Check with your hotel for arrangements.
Cayo Levantado (Bacardi Island)
Cayo Levantado or Bacardi Island as the island is also called is an island located just off the Samana Peninsula. To get here I did a day trip from Las Terrenas when I stayed there but it is just as good to make this excursion from the Punta Cana area. Check with your hotel what they can arrange but expect it to be a day trip from Punta Cana. I am really happy that I went here and experienced this island because it is absolutely magical and so wonderful to hang out here. The island is not big at all and here we talk honeymoon experience! 🙂 So if there is any excursion you have to do then it is to go here, no matter where in the Dominican Republic you are, you will not be disappointed!! 😉 (The island is called Bacardi Island because this is where the Bacardi brand recorded its commercial once upon a time many years ago).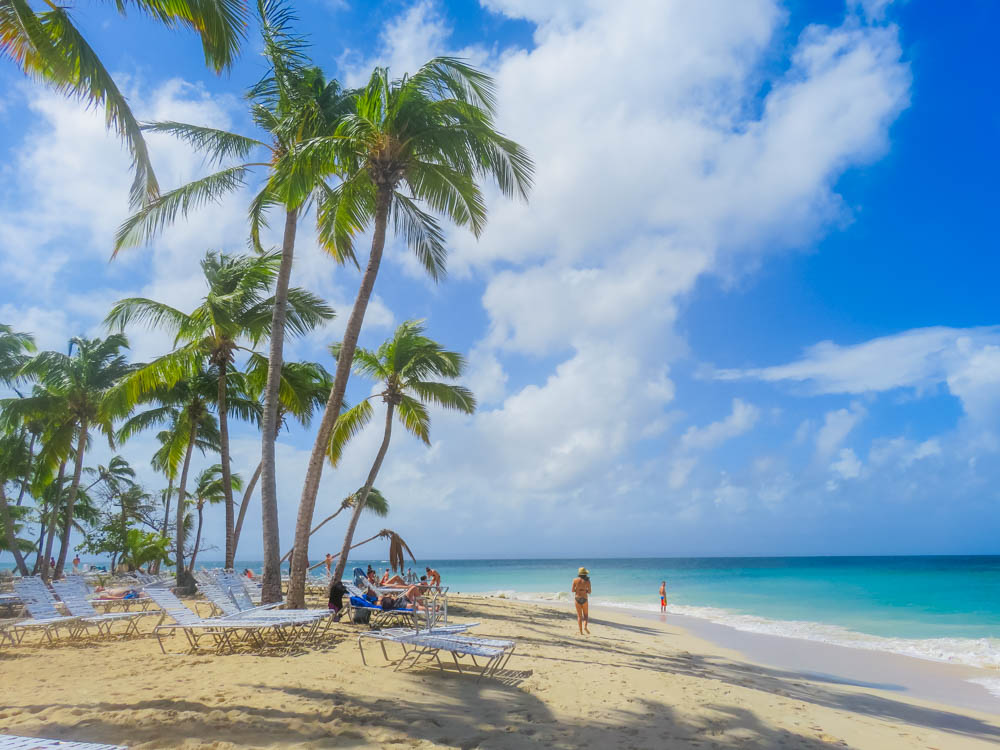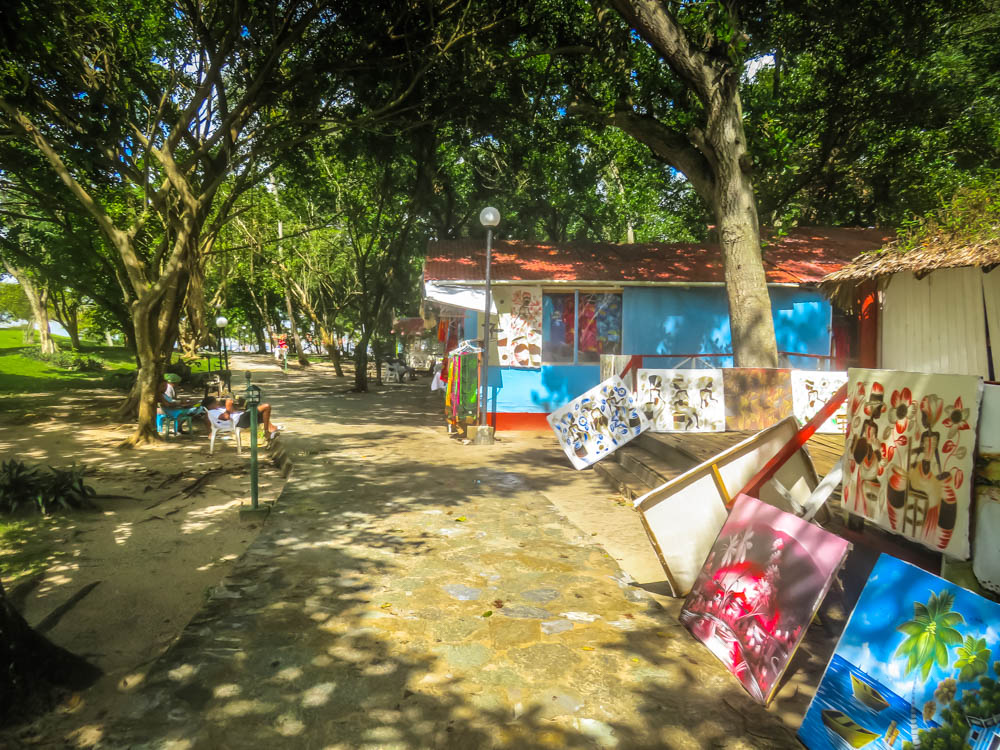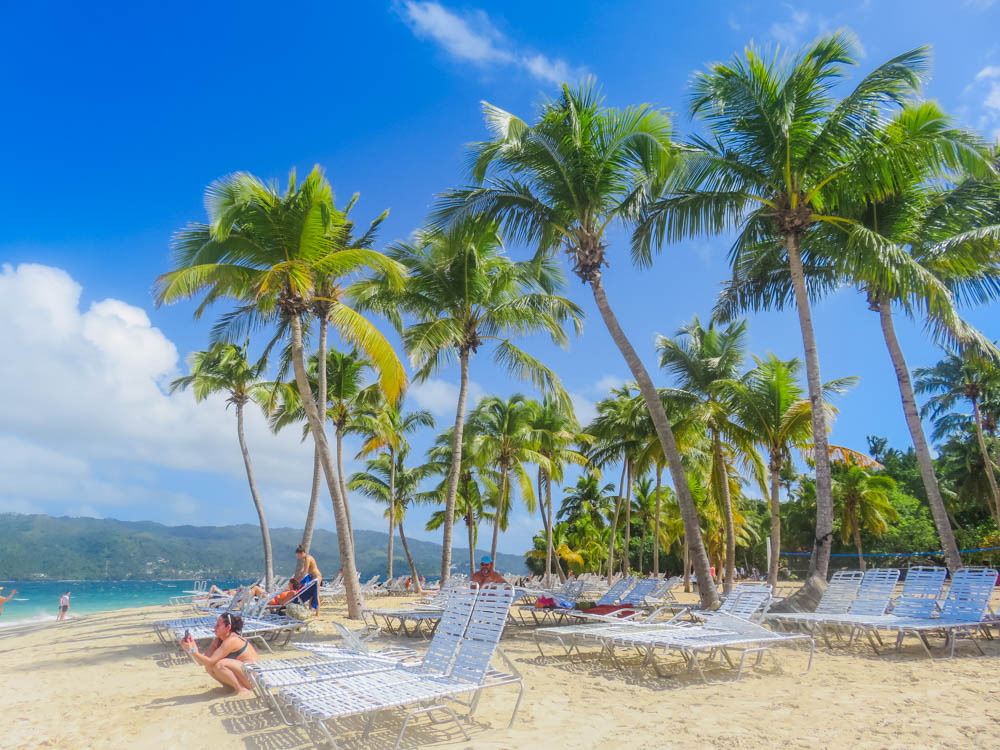 El Limón
There is also a huge waterfall on the Samana Peninsula called El Limón. I haven't been there due to I focused on other excursions but it should be worth going here and see it as I heard. To get to the waterfall itself, you can either hike or ride a horse. You can swim here at the waterfall, so bring your swimwear! For my part, it will be the next time I go here 🙂
Playa Rincón
If you want to do a day excursion on Samana peninsula, I recommend going to the beach Playa Rincón. However, it is not so easy to find it, you will need a private taxi driver who will take you back and forth and the roads here are not that good so expect to get sick because it is very bumpy all the way.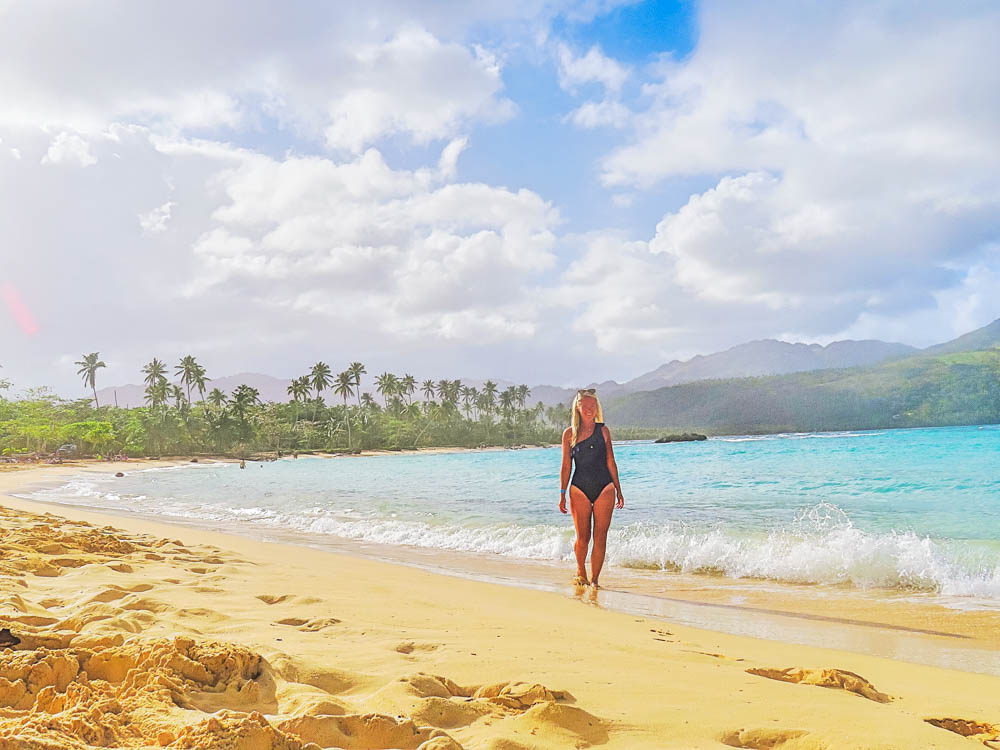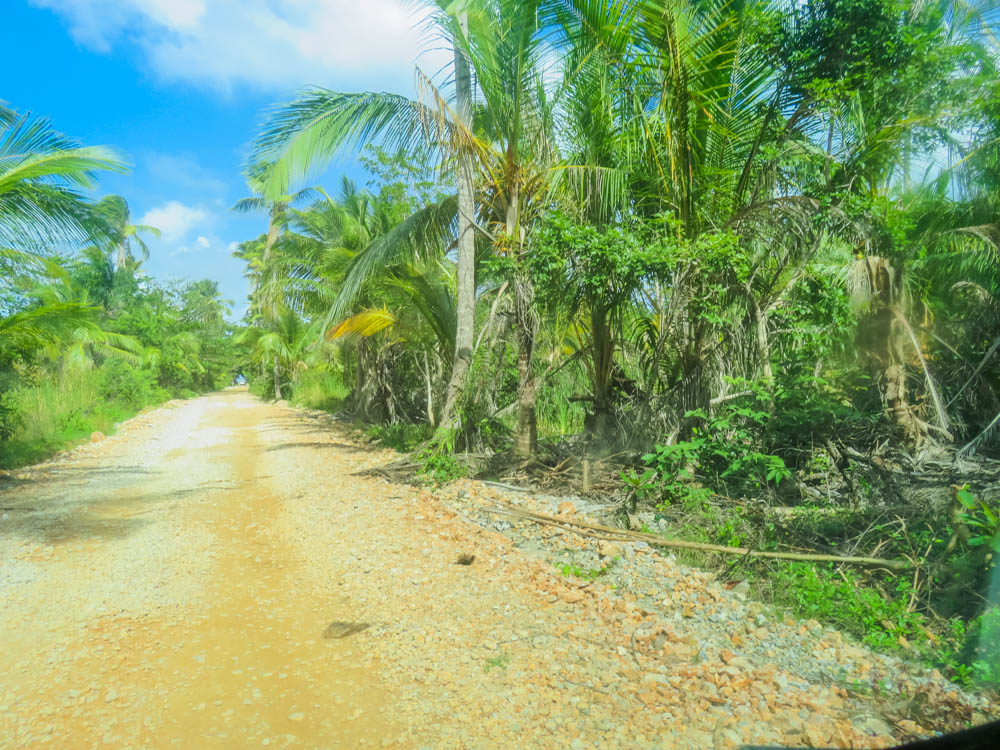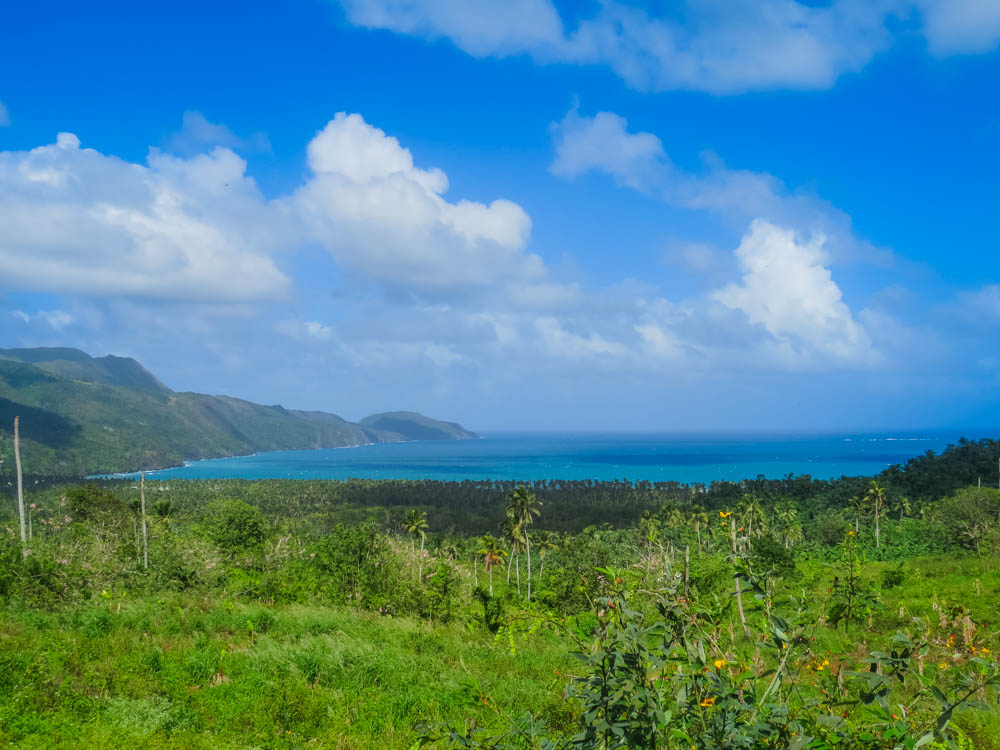 There are no hotels around here, however, there are some simpler restaurants that serve Dominican food to a cheap price. The water is crystal clear and you will really be almost on your own along this exclusive sandy beach. Here are some sunbeds that cost $3 a day.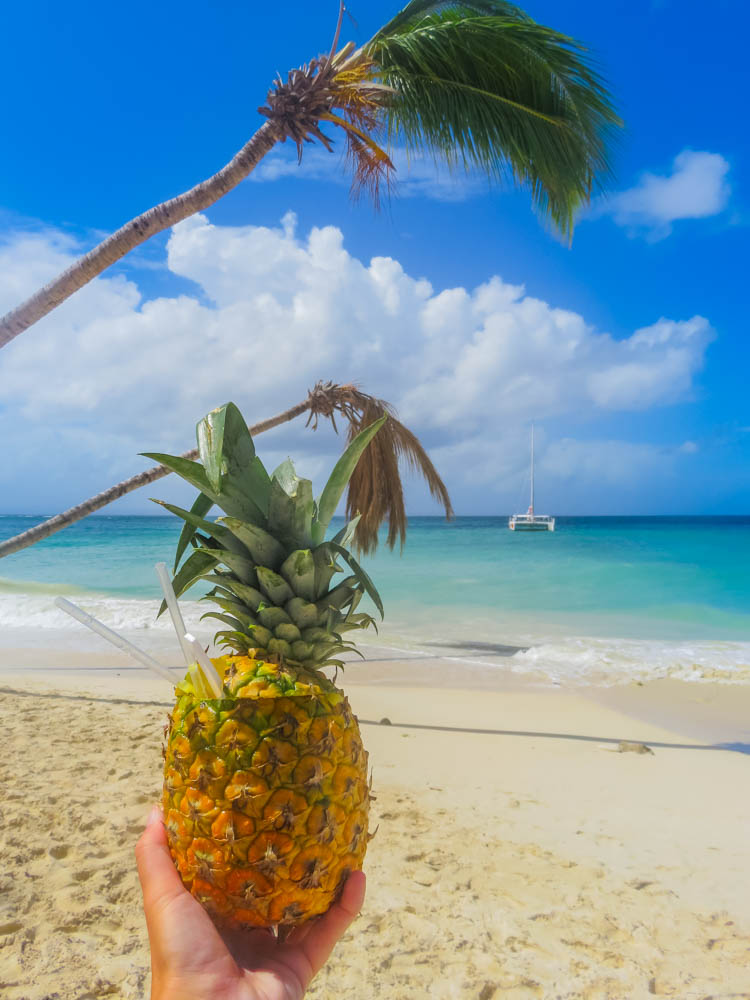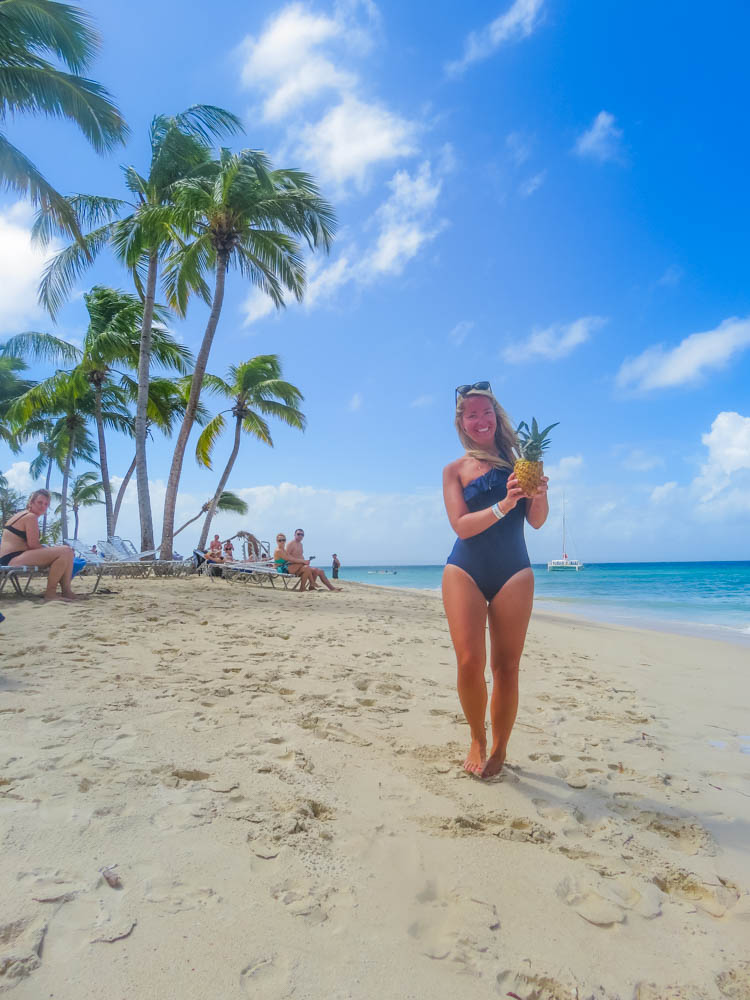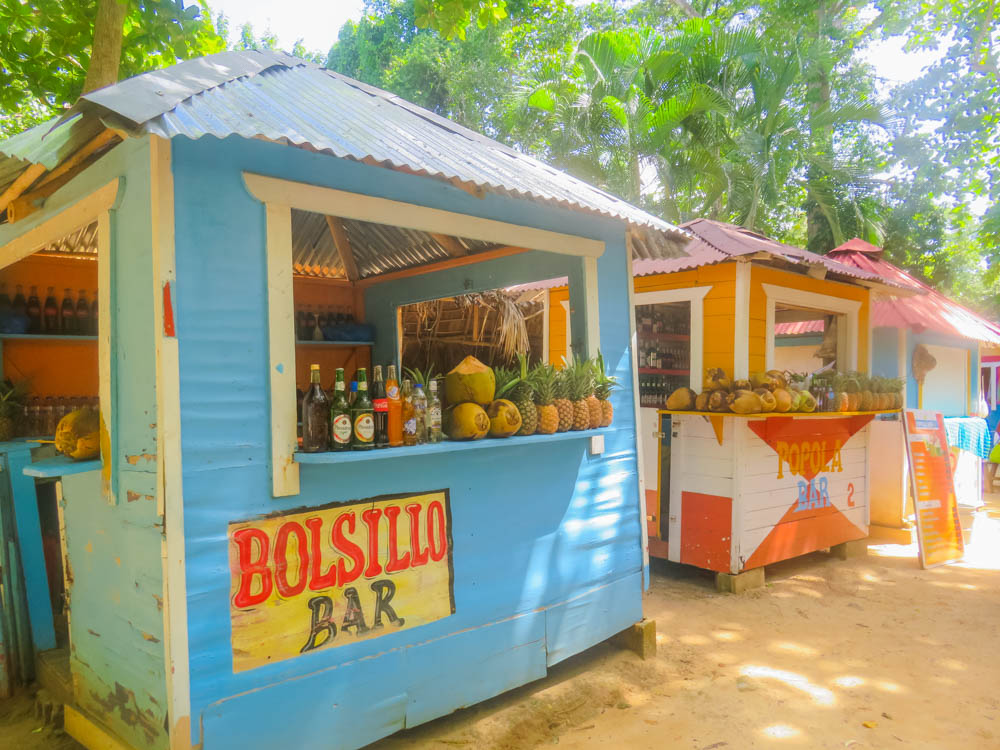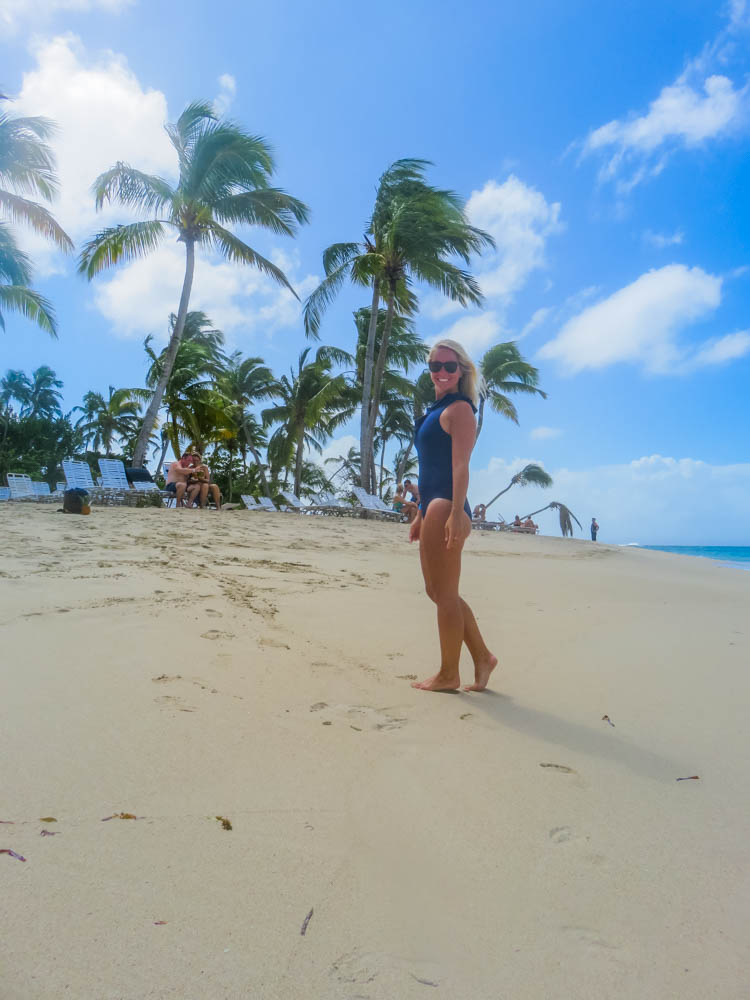 Here you can read more tips about the Dominican Republic:
Happy Travels!
// Charlotte